A list of The Best Upscale Drinks for when you are looking to impress or feel like a fancy treat. These elegant drink recipes both look and taste the part!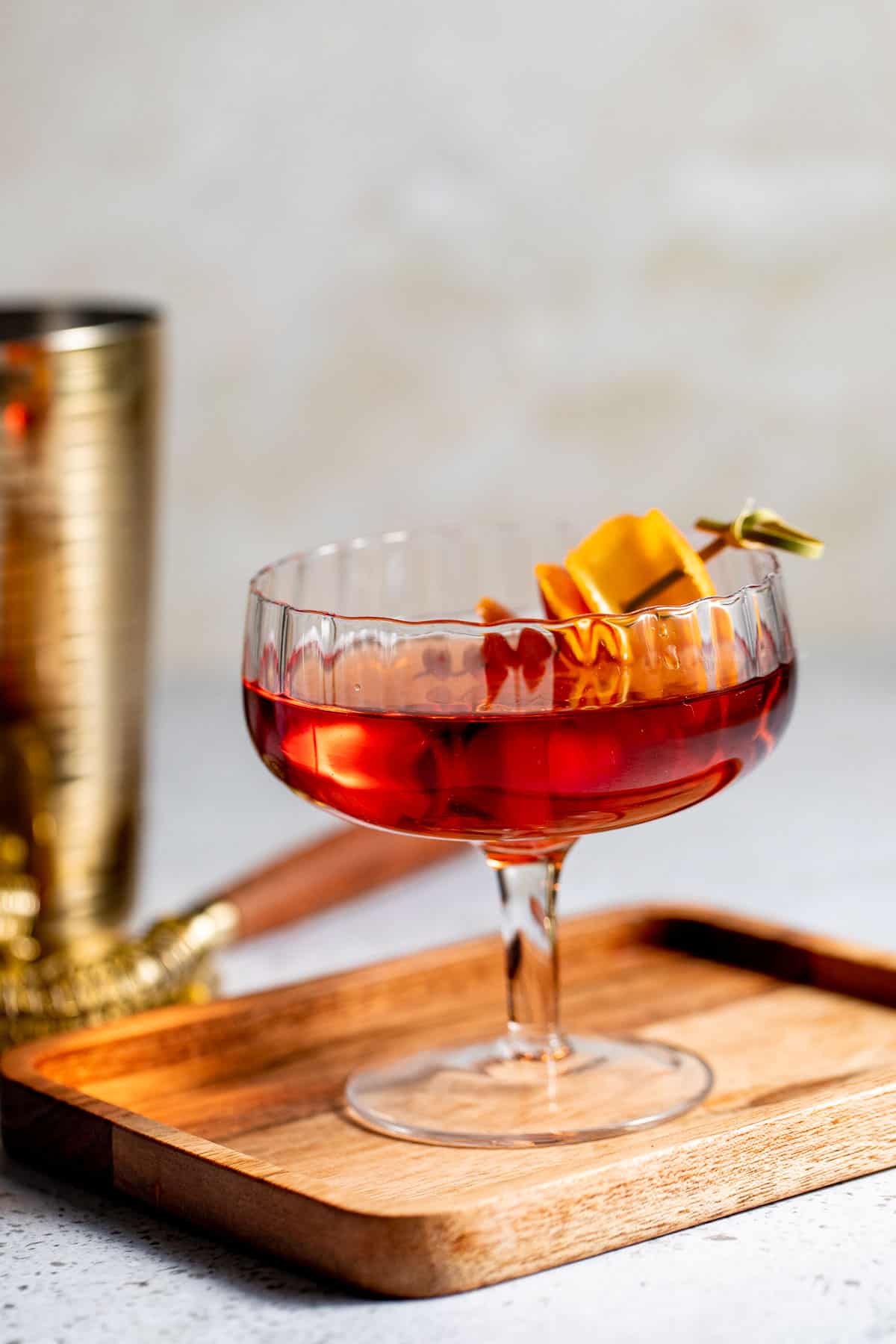 Jump to:
Fancy Upscale Cocktails That Impress
Sometimes life calls for a fancy drink to impress and elevate an experience, and that is what this list is for!
The upscale cocktail recipes you will find here are luxurious and suitable for all occasions. Who doesn't love a Brandy Manhattan or a Clover Club cocktail right?
These fancy mixed drinks will make you feel like a million bucks, but they don't cost nearly as much making them at home compared to buying them at a bar. Even when using high-quality, top-shelf liquors!
And as fancy and luxurious as these drinks are, they are all still easy to make. So turn to this list for your next elegant affair and find the perfect upscale drink for the occasion here!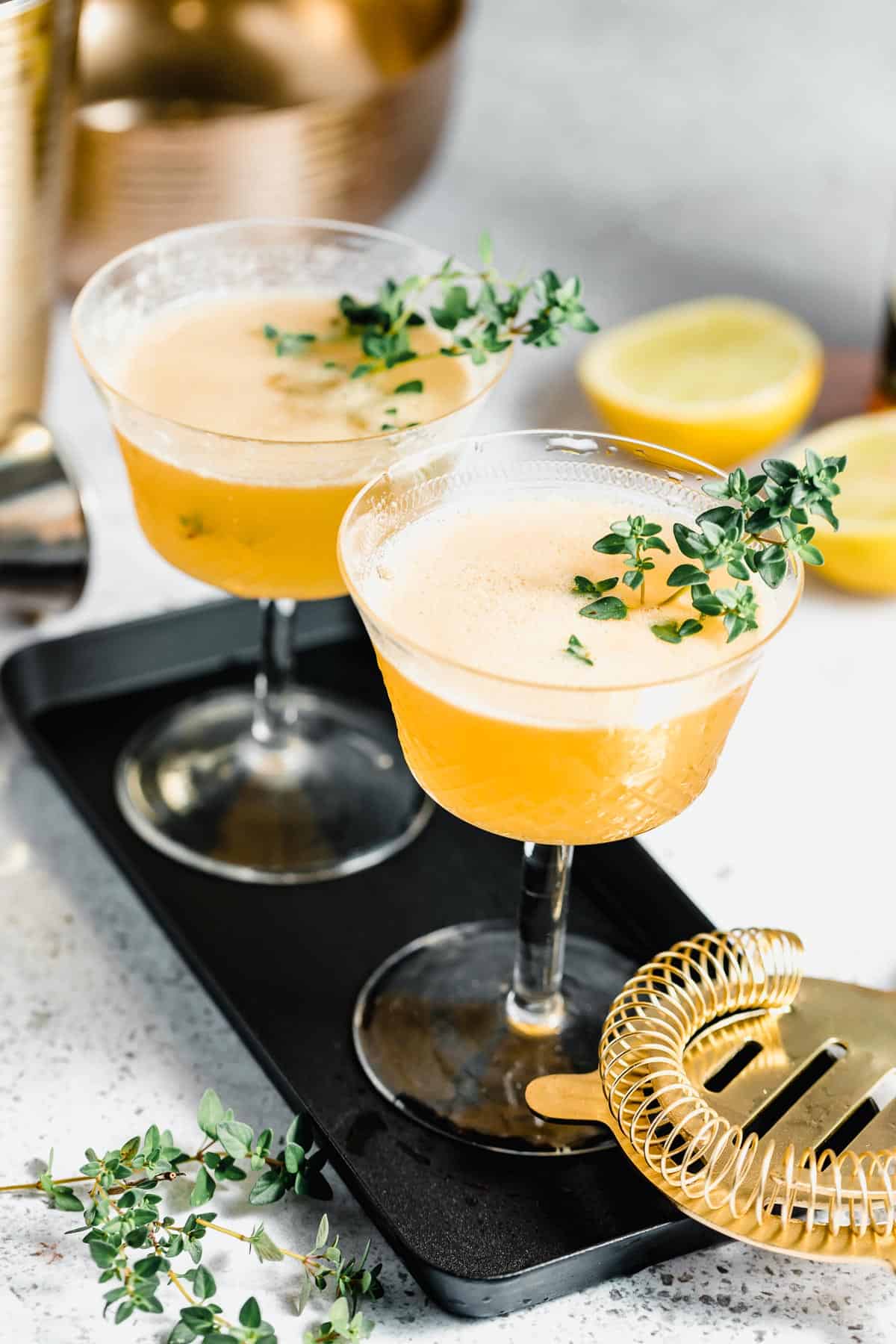 12 Best Upscale Drinks
Upscale drinks have a classic, refined look to them, and most of them are both timeless and elegant. In the list below you will find a mix of classic cocktail recipes, classics with a twist, and new modern classics.
There are cocktails that suit all seasons, from winter to summer. And whether you prefer gin, whiskey, rum, vodka, or tequila drink - we've got you covered!
A Rob Roy Cocktail is a delicious take on a classic Manhattan cocktail. The swap from American whiskey to Scotch may seem small but it transforms this sophisticated and simple drink.
Popular since the 1930s, the Lion's Tail Cocktail is a rich and flavorful drink. Made with a unique mix of bourbon, allspice liqueur, and lime. A Lions Tail Cocktail is a classic drink with a rich, aromatic, and spicy flavor that is sure to impress!
This classic Bee's Knees Cocktail is the perfect upscale summer drink. Made with honey syrup, gin, and lemon juice creating the perfect balance of sweet and sour. This 3 ingredient cocktail recipe is a must for warm days.
This classic paper plane cocktail is the ultimate fancy four-ingredient cocktail recipe. Made with Aperol, Amaro Nonino, Bourbon, and fresh lemon juice. You definitely can't go wrong with this beautiful, upscale drink.
Celebrations call for something special and this champagne cocktail is just that drink. This easy-to-make Grapefruit Champagne Cocktail is the perfect upscale cocktail recipe for any and every celebration.
The combination of zesty grapefruit, fresh thyme, and a little bubbly is a winner with all. (Mocktail version available)
A classic cocktail gets a new, smokey twist with a Mezcal Negroni! This tasty drink is full of well-balanced flavor and may just be the best Negroni of all.
It is a seemingly simple twist on a traditional Negroni where mezcal is substituted for gin to create a drink that is a significant departure from the original. But is just as delicious!
Sour drinks, like a classic whiskey sour, are a great way to add sophistication to an elegant cocktail party because there is something about the different textures that really sets the drink apart.
If you love a classic whiskey sour or an Aperol spritz this Aperol Gin Sour cocktail will become your new favorite cocktail! This easy Aperol cocktail can be whipped up in under 5 minutes and is not only beautiful but creamy and delicious.
This upscale lemonade is a perfect cocktail to make when you don't have a lot of time but want to bring a fancy, tasty drink to the table.
Lynchburg Lemonade is a refreshing upscale Summertime cocktail full of lemon and lime flavor. Made with whiskey and triple sec, this tasty lemonade drink is definitely not kid-friendly but oh-so-tasty!
A tasty Spiced Apple Cocktail that is full of warm spices, ginger flavor, and a dash of vodka or rum. This delicious ginger and apple cocktail is the perfect celebration of fall flavors and the perfect drink for when you feel like a little something fancy!
A tasty Fig & Thyme Gin Cocktail is a definite must-have after a long day or for fancy celebrations! Made with fresh figs, thyme, and tonic water, this simple 6 ingredient gin cocktail is guaranteed to impress. (Mocktail version available)
A simple and striking Purple Rain Drink is a fun and fruity vodka cocktail. It is an easy drink recipe to make at home with just a few upscale ingredients! A Purple Rain Drink is a vodka-based cocktail that is purple in color and fruity in flavor. It is a variation of Long Island Iced Tea with a tropical taste from the fruit-based ingredients.
Looking for a refreshing and easy-to-make cocktail? Try this Campari Spritz recipe! Made with bubbly Prosecco, bitter Campari, and soda water, this classic Italian cocktail is perfect for sipping on a hot summer day. Our step-by-step instructions show you how to make this delicious cocktail in minutes.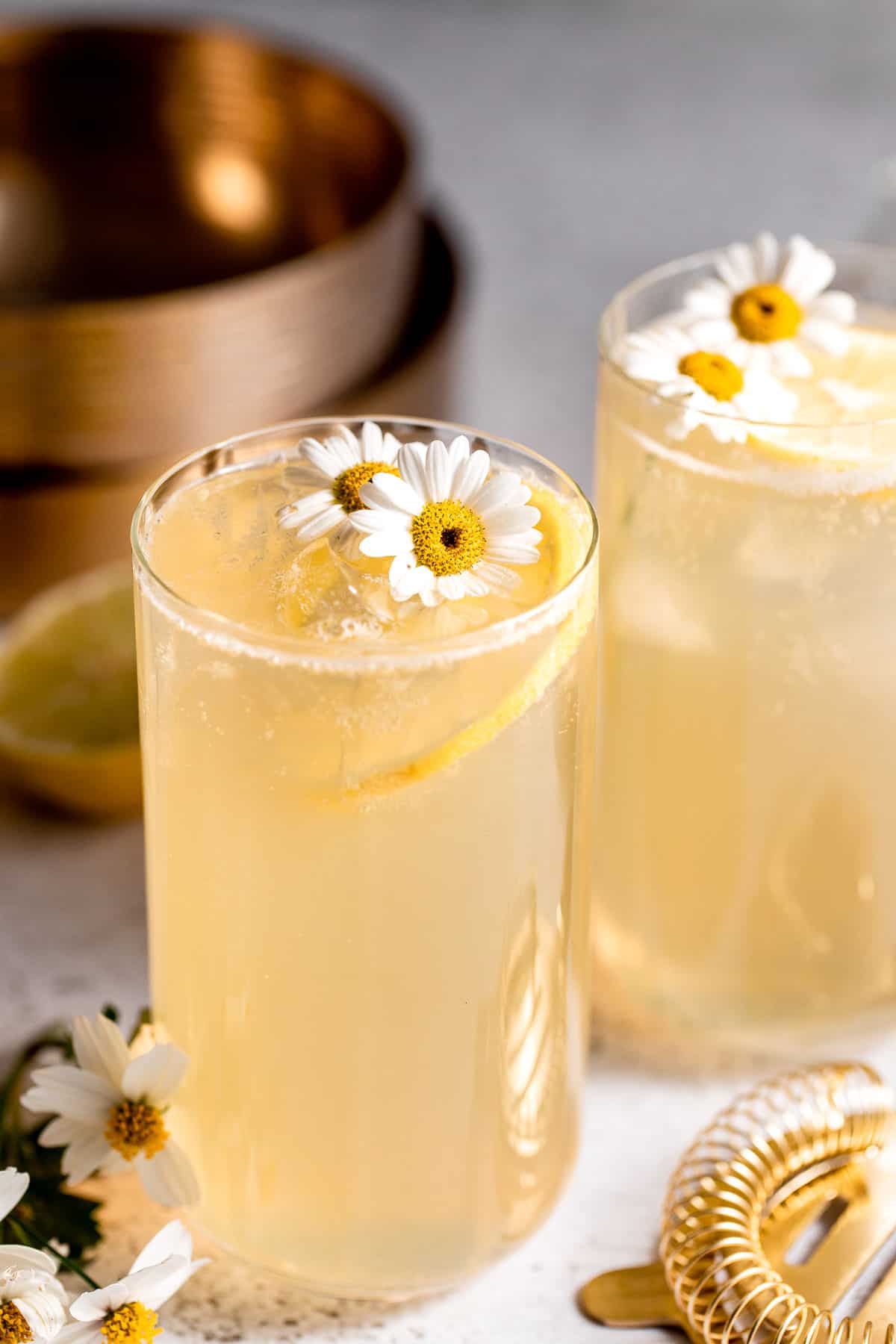 We love these COCKTAILS WITH SHERRY too! They are all fancy, unique, and absolutely delicious. The complex notes in sherry are a simple way to take your homemade cocktails to the next level. 
I hope you love this list of The Best Upscale Drinks as much as I do! And if you want to see more of my food adventures, follow me on Instagram or Facebook.