Sherry is delicious on its own but you can also make some of the best cocktails with Sherry! The complex notes in sherry are a simple way to take your homemade cocktails to the next level.
Jump to:
Sherry Cocktails
Sherry is a fortified wine, also known as a sweet dessert wine, which is to say it's had a spirit added to it for increased shelf life, similar to vermouth. It is delicious just sipped slowly in a sherry glass - but it is also a delicious addition to cocktails.
Sherry originates from Spain and can only be produced within a specific region known as Marco de Jerez (aka the Sherry Triangle) which is made up of three cities. Most sherries are made from just one grape, called palomino, while some of the sweeter styles are made with Pedro Ximénez.
Sherry boasts a complex flavor profile that is sweet, nutty, and a little fruity. This makes sherry one of the most versatile cocktail ingredients. And it has been for many years. Sherry is central to many 19th-century classic drinks and has a history of imparting salinity, sweetness, and savory layers to cocktails.
Sherry is classed as a low-ABV (alcohol by volume) liquor. As such, it serves as a great base for lower-alcohol drinks but bartenders have also made it popular for the distinct flavors and acidity that sherry varieties provide to drinks.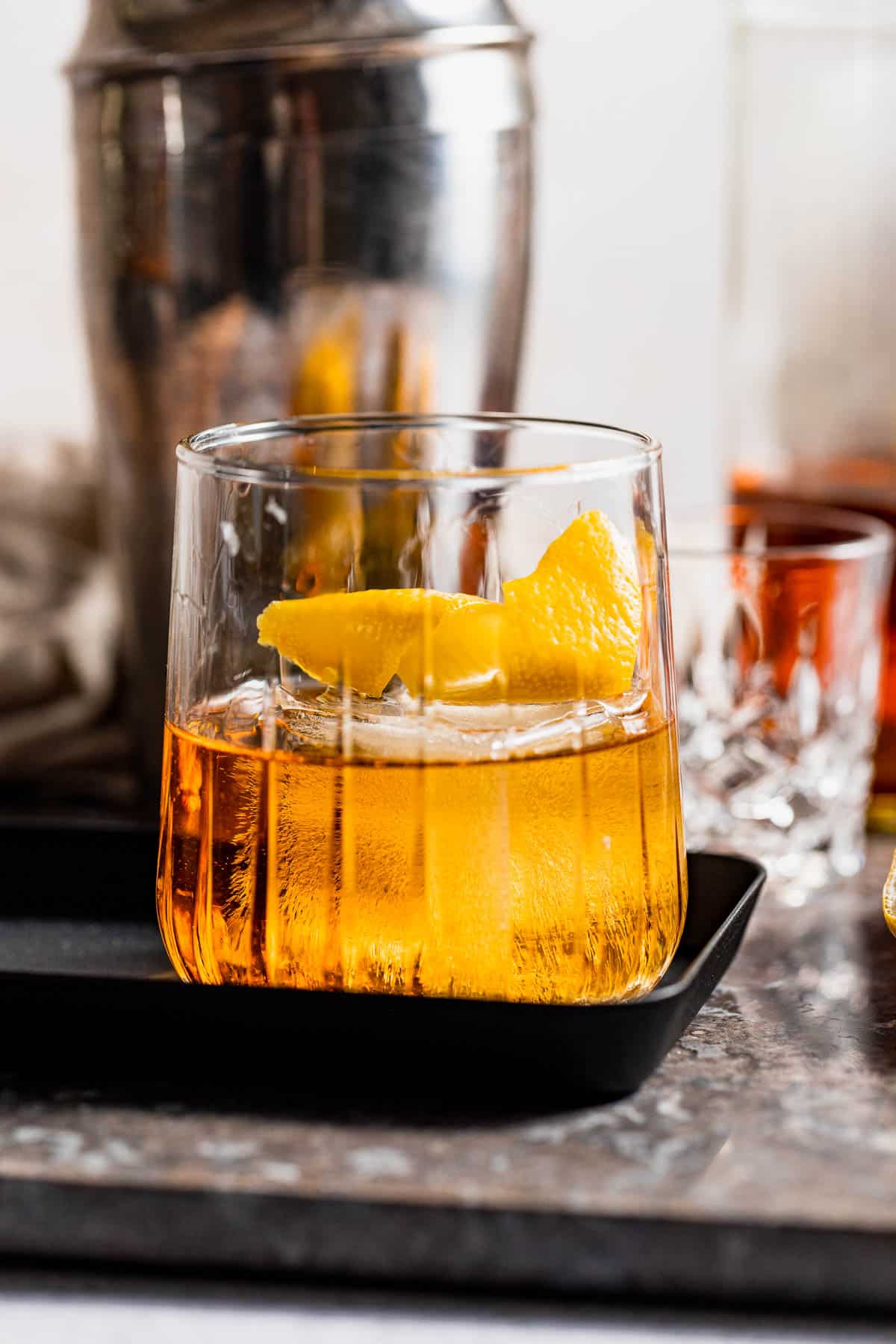 Types of Sherry to Use in Cocktails
A wide range of sherries are available and the liquor continues to evolve. produced in a variety of styles, from the dry styles of fino and manzanilla to the oxidative amontillado and palo cortado styles and the sweet styles of oloroso and pedro ximénez. Here is a guide to the most common styles of sherry, and how to use them in cocktails.
Fino Sherry
Unoxidized, delicate, and dry, making it ideal for adding a touch of salinity. Fino (which means "refined" in Spanish) is the driest and palest of the traditional varieties of sherry and has a pleasant, fresh aftertaste of almonds and wild herbs.
Manzanilla Sherry
It is similarly dry to Fino and differs only in its place of origin - manzanilla comes from a cooler region which gives it more brightness. Due to this sherry's high acidity and salinity, it has been likened to "bringing a pinch of salt to the table" when making drinks. A dose of manzanilla is an easy shortcut to complexity.
Amontillado Sherry
Slightly deeper than fino and manzanilla, yet lighter than oloroso, with a spicier character. Amontillado strikes the right balance of nuttiness and sweetness that works well in many cocktails, particularly fruity ones.
Oloroso Sherry
Nutty oloroso is fuller-bodied and can stand in for brown spirits in cocktail recipes. Because of its dessert-like quality, oloroso works particularly well in creamy cocktails and adds depth to them.
Pedro Ximénez Sherry
Made from raisined grapes using fractional blending, or the solera process, each bottle represents a mixed vintage. PX sherry, as it's known for short, is sticky-sweet, and rather than a base, it works well in place of a sweetener. A sherry with a nutty and fruity character.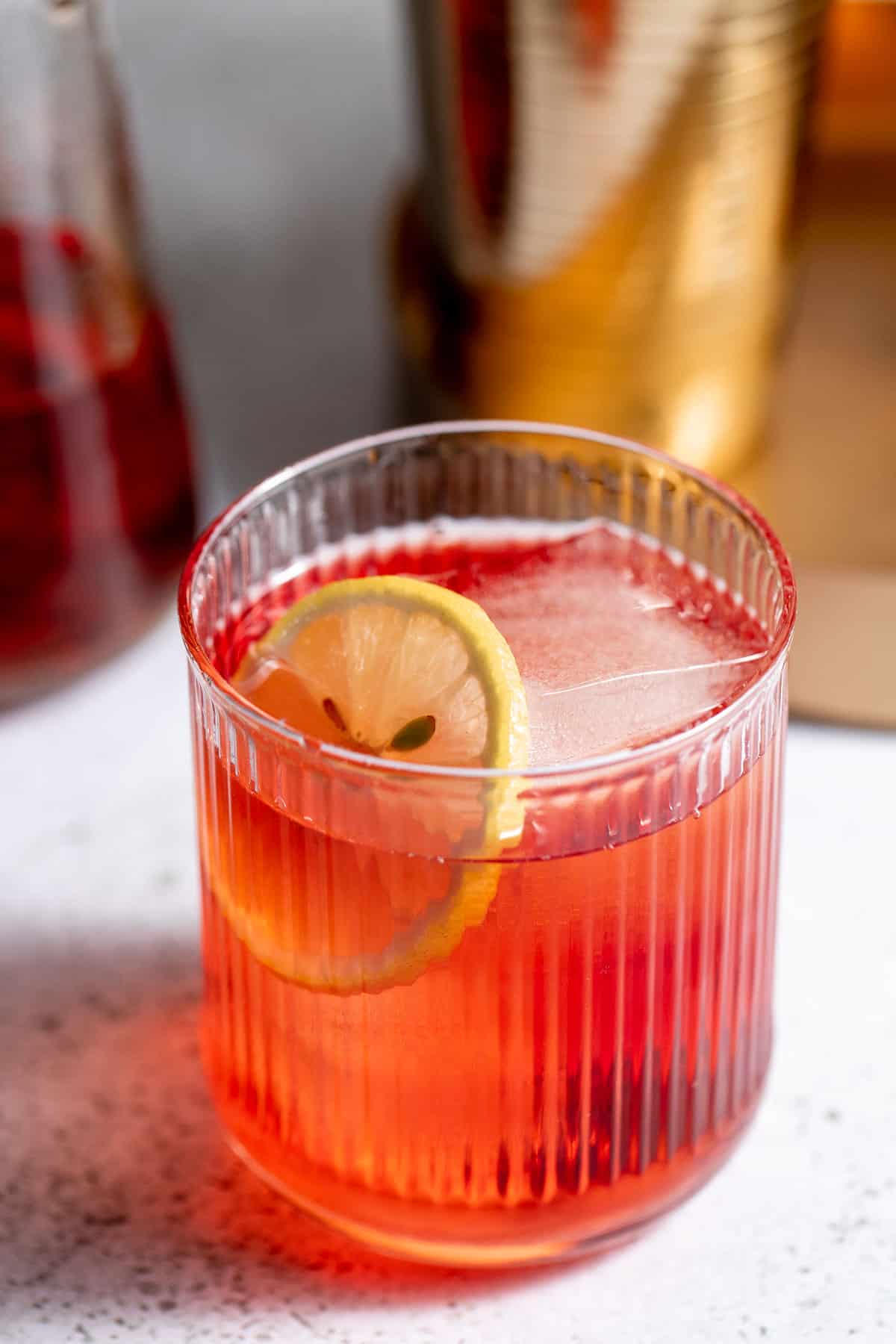 10 Best Cocktails with Sherry
A delicious twist on a classic Old Fashioned cocktail that's easy to recreate at home to elevate your cocktail game. The nuttiness and elevated dried fruit notes of sherry make this Old Fashioned taste rich and complex.
A sherry sour cocktail is a delicious mixed drink. It's creamy due to the egg whites, slightly acidic due to the lemon, and perfectly sweetened by the sugar and sherry. A tasty signature drink that is perfect for sipping on after dinner - light and refreshing and goes down easy.
The Coronation Cocktail is a classic drink that is nutty, fruity, tart, and just a little sweet. It pairs dry vermouth and sherry, maraschino liqueur, and orange bitters. It's bright and sweet, and with just a few ingredients, it's easy to whip together for your next cocktail party. Dry vermouths are herbal and floral, while fino sherries are dry and crisp, with nutty notes of almond. So together, they are a perfect pairing in aperitifs like this one.
Dry and delicate, the Bamboo Cocktail mixes Fino Sherry, Dry Vermouth, Sugar Syrup, Angostura Bitters, and Orange Bitters. This makes this drink dry but also highly aromatic and complex. A Martini-esque drink without the robust alcoholic punch of the classic Martini's gin or vodka. Floral and herbaceous, with a beautiful balance of sweet and dry - you can drink it all afternoon or evening long.
The cranberry cobbler is a festive take on the classic sherry cobbler. While the original sherry cobbler recipe uses orange for an acidic kick, the cranberry cobbler takes things up a level. While this version still incorporates orange slices, it also includes the addition of cranberry simple syrup for a kick of extra tartness. And what goes better together than cranberry and oranges during the festive season?
The cocktail term 'flip' is defined as a combination of a spirit or fortified wine, sugar, and egg which is then shaken with ice and served with nutmeg grated overtop. The deep, walnut character of dry oloroso sherry—along with its higher level of glycerol—combined with the creaminess of whole egg results in a delicious, flavorful smooth drink. It is also a great alternative to the classic eggnog!
This sherry colada riff is simple to make but has mounds of depth and complexity. Nutty amontillado sherry is paired with coconut water, coconut cream, coconut puree, cinnamon syrup, and absinthe. It's an easy-drinking experience yet it is complex enough to appeal to cocktail sophisticates of all kinds.
This creative and clever twist on a Spanish classic is possibly the most refreshing summer cocktail you'll ever enjoy. Lime and mint are combined with sherry and vermouth with a heap of ice to create a perfect frozen drinking experience.
By adding sherry to a negroni instead of the traditional gin it introduces a softness to this classic cocktail. It's a perfect aperitif cocktail but it can also be enjoyed any time of the day all year round. Garnish with some orange zest and you have a sophisticated and flavorful cocktail that always goes down well.
For this simple and delicious sherry cocktail, you mix saké with sherry, Madeira, elderflower, and maple syrups to make this tasty aperitif cocktail. Garnish with a piece of grapefruit zest for the ultimate finish to a delicious drink.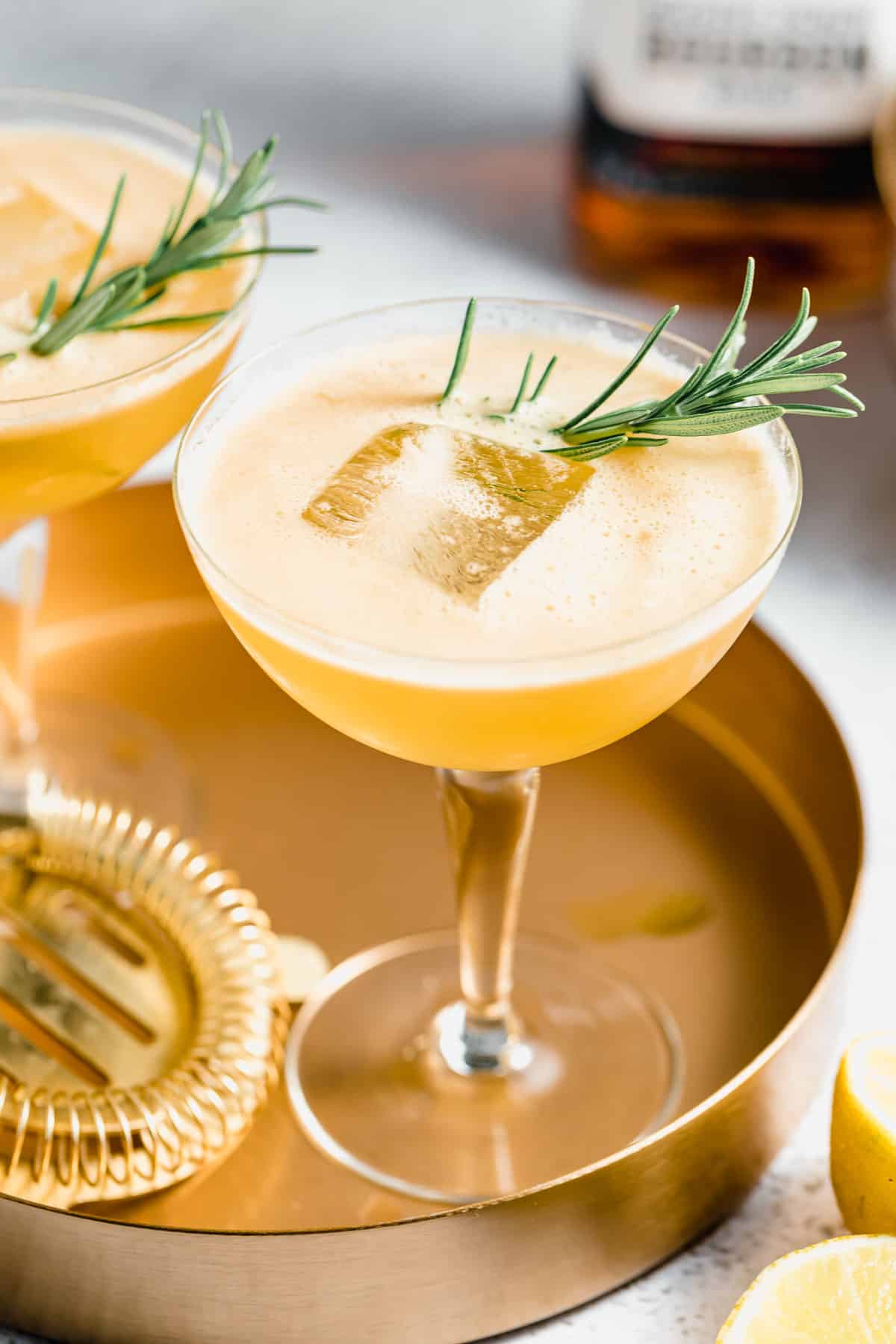 More Cocktail Inspiration:
THE BEST SUMMER WHISKEY COCKTAILS
I hope you love this list of Cocktails with Sherry as much as I do. And if you want to see more of my food adventures, follow me on Instagram or Facebook.