A list of 10 Delicious Midori Cocktails worth trying! These bright and tasty drinks celebrate the incredible flavor of this versatile Japanese melon liqueur!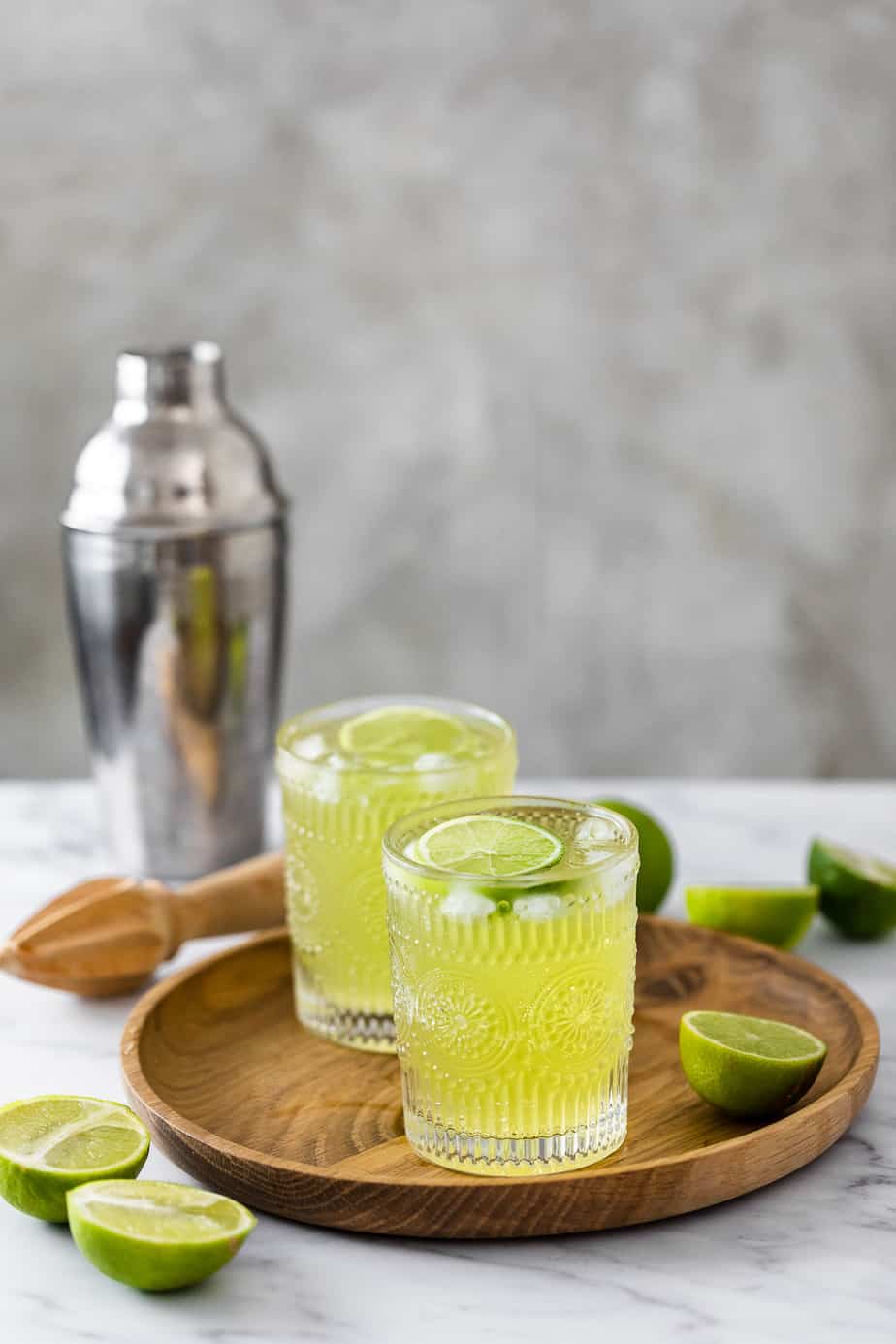 Cocktails with Midori
There are two key considerations when it comes to cocktails: taste and color. And when it comes to Midori cocktails, they instantly win on the color because of its beautiful, eye-catching green color. And the taste is definitely a winner too!
Midori is a memorable fruit liqueur, with its bright green color and sweet melon flavor. Cocktails that include Midori use its natural melon flavor and sweetness to create refreshingly crisp, sweet, tart drinks.
Midori has a relatively low alcohol content, typically 20–21% ABV, and is therefore not a very strong liqueur. So it is a great option for people who are looking for cocktails that aren't too potent. Or mix it can be mixed with a stronger alcohol if you are looking for a real buzz!
Midori is delicious with a variety of tart, zesty juices such as lemon, lime, orange, and pineapple and is a favorite of cocktail lovers with a sweet tooth.
What is Midori?
Midori is a liqueur made by Suntory. It is flavored with Yubari and muskmelon. Originally created and produced in Japan, it is now manufactured in Japan, the United States, Mexico, and France.
This melon liqueur was first released in 1964 under the name "Hermes Melon Liqueur", but changed its name to "Midori" in 1978 which means 'green' in Japanese.
Midori made its debut at the Studio 42 Saturday Night Fever party where it was served in a drink known as the Japanese Gin and Tonic. From then Midori became highly popular for many years and has had a new resurgence in popularity over the past few years with people rediscovering it and its versatile use in mixed drinks.
Melon Liqueur
What makes Midori different from other melon liqueurs that are available on the market is the fruit used in its creation. Japan is famous for having the best melons in the world and also some of the most expensive – with the most expensive melon ever selling for $20,000.
Yubari king melons are one of the main flavor components of Midori. These melons are a cross between cantaloupes and come from the Yubari City area in Japan. They have orange-colored flesh and are very sweet.
Also in the liqueur is the musk melon which is grown in Aichi and Shizoka provinces. This melon is known for its sweetness. It also has the green coloured flesh that inspired the color of Midori.
Jump to: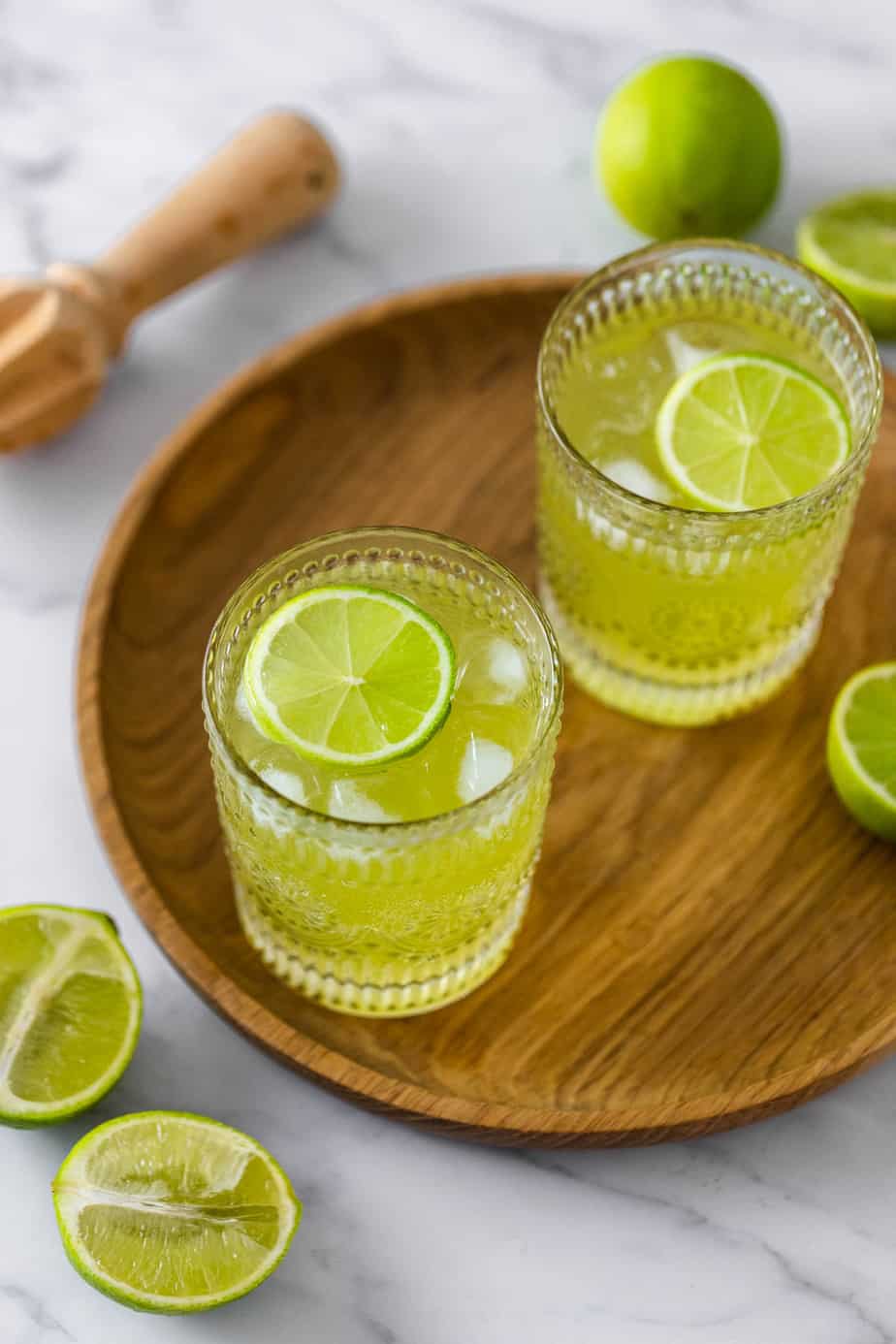 10 Midori Cocktail Recipes To Try
Here is a versatile list of some of the best Midori cocktails that are worth trying. They all highlight the delicious melon flavor of this liqueur, whether it is just an accent flavor or the star of the show.
This Japanese Iced Tea recipe is a refreshing cocktail recipe with a Midori sweet melon liqueur and fresh lime juice. A spin on the classic Long Island Iced Tea this easy Tokyo tea recipe is sure to make it onto your cocktail favorites list.
Probably the most well-known of all Midori cocktails, this popular drink is for you if you love sweet, fruity cocktails! It is made with Midori liqueur, vodka, fresh citrus, and a splash of seltzer, it's a simple, delicious drink that's sure to hit the spot!
How To Make A Midori Sour:
In a shaker filled with ice, combine 1 ½ oz Midori, ¾ oz lemon juice, and ½ oz simple syrup. Shake well and strain into a glass filled with ice. Garnish with a cherry and an orange slice.
The Green Demon cocktail is green in color and tastes like honeydew and lemon. It's all about the melon flavor of the Midori cut with the tartness of lemon juice.
There is also some vodka and rum in this drink so it definitely has a kick to it! This drink is sour in the very best way imaginable.
This Midori drink is a classic recipe and always a favorite – a perfect mix of a vodka martini and a Midori sour!
This beautiful drink combines vodka, Midori, lemonade (or lemon juice depending on your preference), and simple syrup. It also has a garnish of a maraschino cherry for a splash of contrasting color.
Ingredients:
2 oz Midori melon liqueur
1 oz vodka
1 oz fresh lemon juice
Ice cubes
Honeydew melon balls, for garnish (optional)
Instructions:
Chill a martini glass in the freezer or by filling it with ice water while you prepare the cocktail.
In a cocktail shaker, combine the Midori, vodka, and fresh lemon juice. Fill the shaker with ice cubes.
Shake vigorously for about 10-15 seconds until the mixture is well chilled.
Remove the ice water from the martini glass and strain the cocktail into it.
If you like melons, particularly honeydew melon, then you'll love this refreshing, fruity cocktail. It's a simple, three-ingredient cocktail that combines Midori, vodka, and orange juice, along with pieces of fresh honeydew melon for extra flavor and texture.
I like to let the chunks of melon soak up the liquid while I drink it and enjoy them as sweet, boozy treats at the end!
How To Make A Melon Ball Cocktail:
Ingredients:
2 oz Midori melon liqueur
1 oz vodka
4 oz pineapple juice
Ice cubes
Melon balls (honeydew, cantaloupe, or watermelon) for garnish (optional)
Instructions:
Fill a shaker with ice cubes.
Add the Midori melon liqueur, vodka, and pineapple juice to the shaker.
Shake vigorously for about 10-15 seconds until the mixture is well chilled.
Fill a glass with ice cubes.
Strain the cocktail from the shaker into the glass.
If desired, garnish the cocktail with skewered melon balls.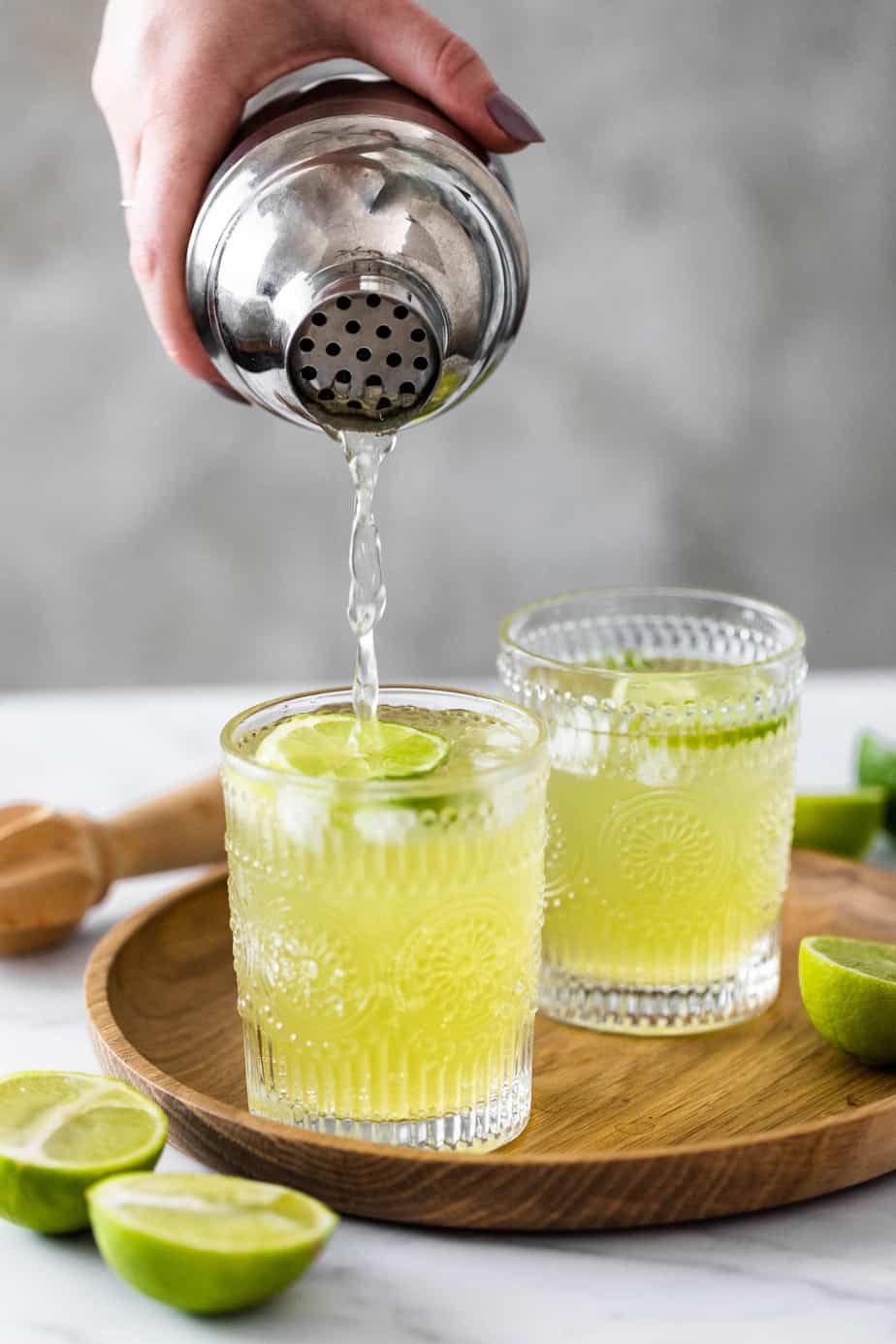 An impressive Midori cocktail that's as sophisticated as it is stunning. It's perfectly balanced between sweet and sour, with notes of melon and citrus. Don't let the bright green color fool you though - it's not overly sweet and is natural tasting.
The Japanese Slipper was invented in 1984 in Melbourne, Australia by a French bartender named Jean-Paul Bourguignon, and has been a popular drink order ever since.
How To Make A Japanese Slipper:
In a shaker filled with ice, combine 1 oz Midori, 1 oz triple sec, and 1 oz lemon juice. Shake well and strain into a chilled cocktail glass. Garnish with a cherry.
A Midori Colada has all the same flavors of a Pina Colada, like creamy coconut milk, pineapple, and rum but with the added bonus of Midori Melon Liqueur. A Midori Colada makes a perfect poolside cocktail for the summer.
If you are looking for a stunning and special summer cocktail this Key Lime Pie Margarita might just be it. It's creamy, tangy, and sweet just like Key Lime pie but it definitely has that margarita kick to it too! If you like thick, velvety drinks you'll be a fan of this one. It is perfect for Cinco de Mayo or any of your summer parties!
A fun, sweet Midori cocktail with coconut rum called Caribbean Water. The fresh melon balls are a colorful and delightful garnish for this light cocktail, which is a must during the melon season. This simple three-ingredient cocktail is a must for the summer and always pleases a crowd!
The Midori Illusion cocktail is a refreshing and colorful drink. It is a popular choice at bars and parties, and is known for its sweet and fruity flavor.
With only five ingredients:
Midori, vodka, triple sec, pineapple juice, and lemon juice – it's quick and straightforward to make, taking no more than 2 minutes. This drink is citrusy and strong so sip slowly!
I hope you love this list of 10 Delicious Midori Cocktails as much as I do. And if you want to see more of my food and drink adventures, follow me on Instagram or Facebook.