This Japanese Iced Tea recipe is a refreshing cocktail recipe with a sweet melon liqueur and fresh lime juice. A spin on the classic Long Island Iced Tea this easy tokyo tea recipe is sure to make it onto your cocktail favorites list.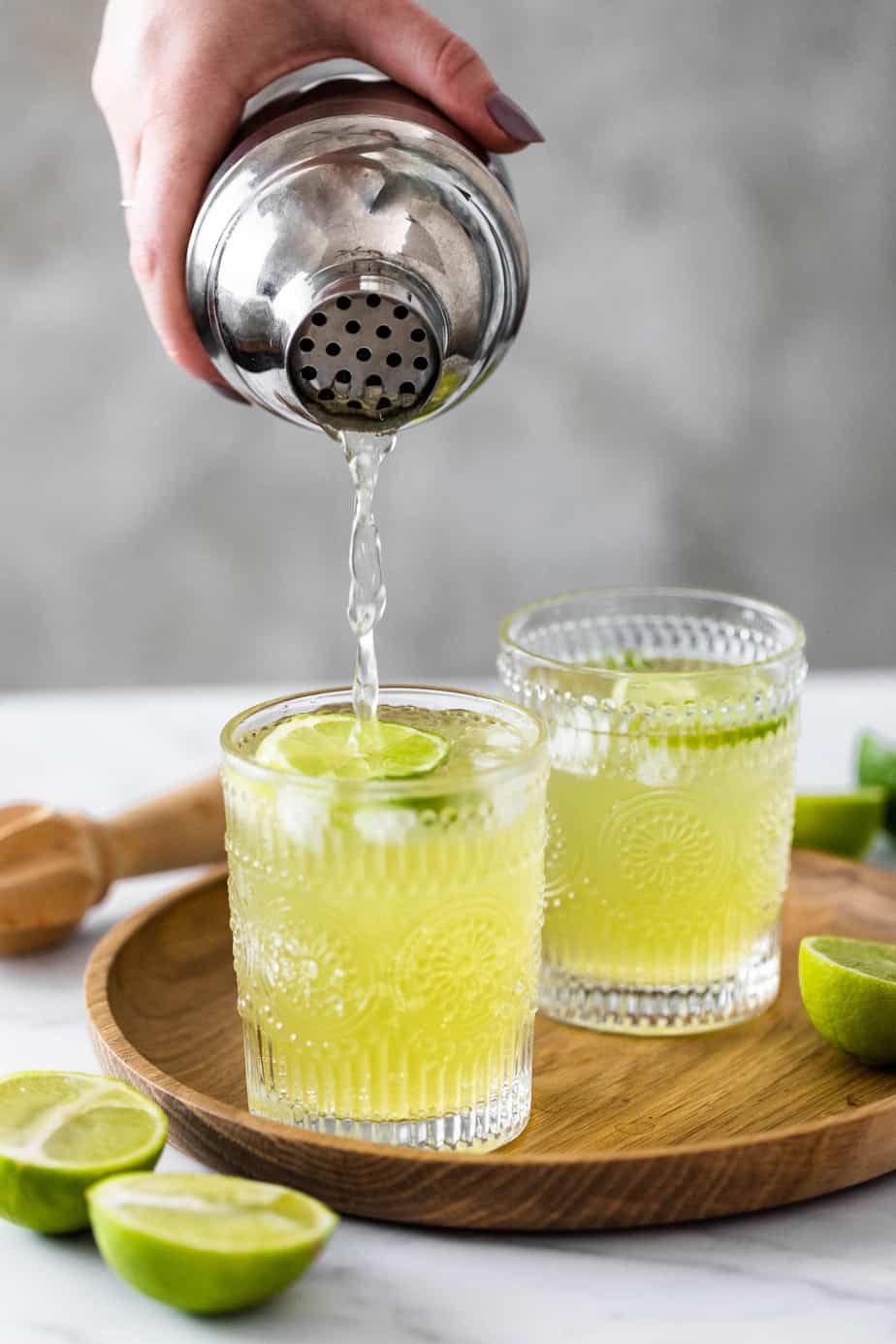 What is Japanese Iced Tea cocktail
This refreshing green cocktail is a twist on a Long Island Iced Tea made from a melon liqueur that is native to Japan. It's an easy to make cocktail recipe with a combination of sweet and sour flavors. With 6 spirits, this cocktail recipe is sure to be a hit at any cocktail party.
What Is In Tokyo Iced Tea
Midori (Japanese Melon Liqueur)
Vodka
White Rum
Tequila
Gin
Triple Sec
Lime Juice
Simple Syrup
Soda Water
Ingredient Substitutions
Midori - Although Midori is definitely what sets this Japanese Iced Tea cocktail apart from the rest. Potter's Melon Liqueur is another option.
Lime Juice - Freshly squeezed lemon juice does the trick as well.
Soda Water - Add a little extra sweetness by using lemonade or 7up instead.
Vodka - Double up on Gin if you don't have vodka at home.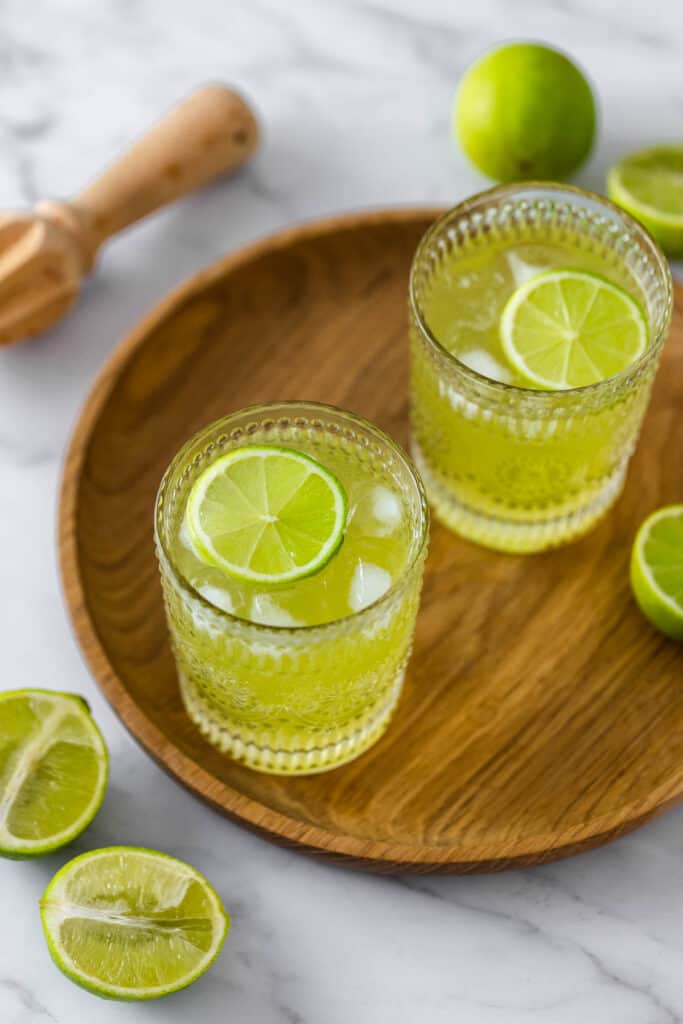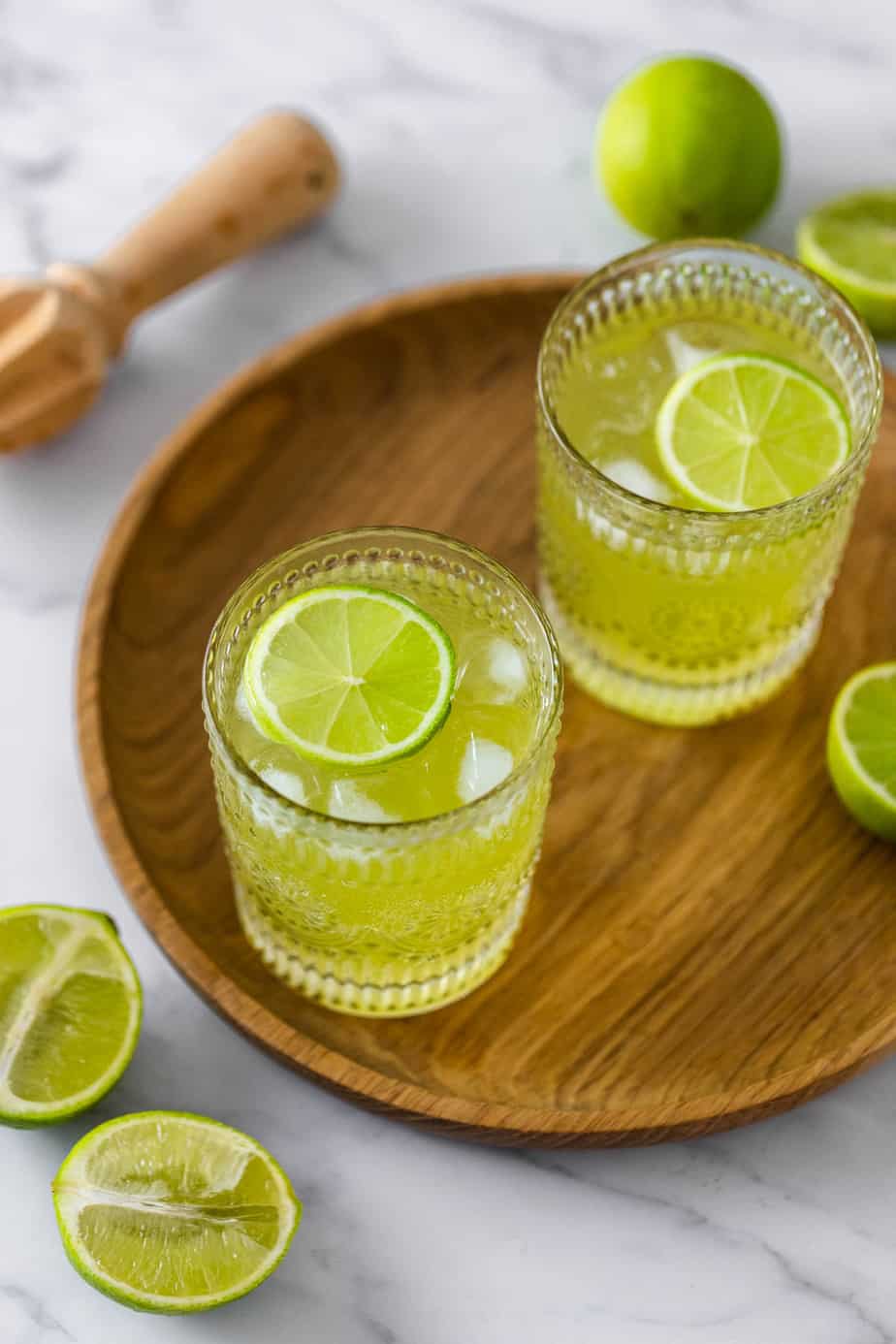 How To Make Simple Syrup For Cocktails
Simple syrup is a staple to make delicious sweet cocktails. Simple syrup is often used in mojitos, Long Island Iced Teas and many others.
To make a simple syrup you only need two ingredients. Sugar and water.
To make a simple syrup add equal parts sugar and water into a saucepan and bring it to a boil. Reduce the heat and allow the syrup mixture to simmer for only a few minutes, only until the sugar has dissolved. Allow the mixture to cool to room temperature and you're done! Simple right?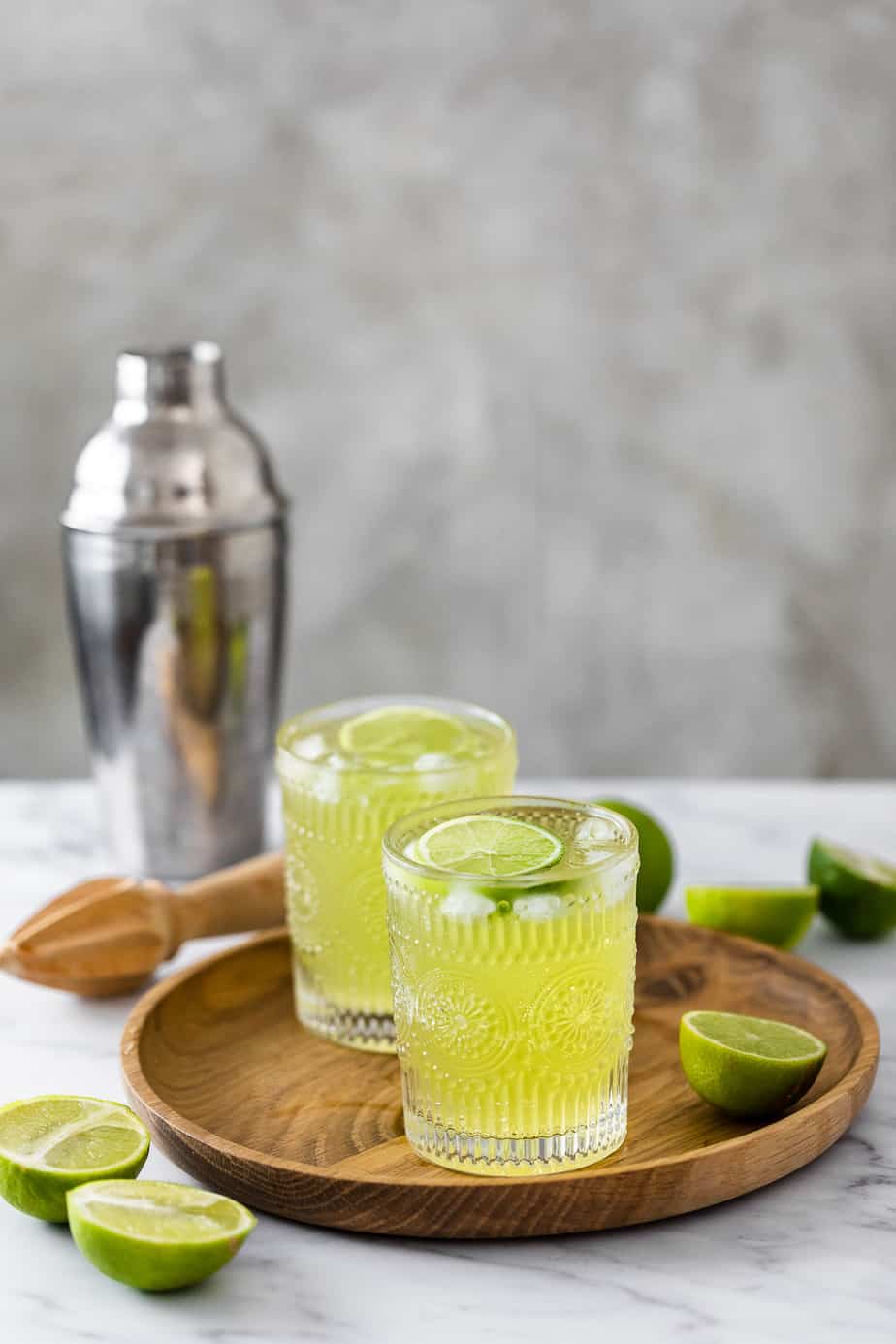 How To Make Japanese Iced Tea
Although this cocktail may appear to have many ingredients, with its 6 spirits. It is still an incredibly easy cocktail recipe.
To make this Tokyo Tea cocktail recipe simply pour all your ingredients into a cocktail shaker or straight into your glass. Pour the cocktail over ice and top with soda water. That's it!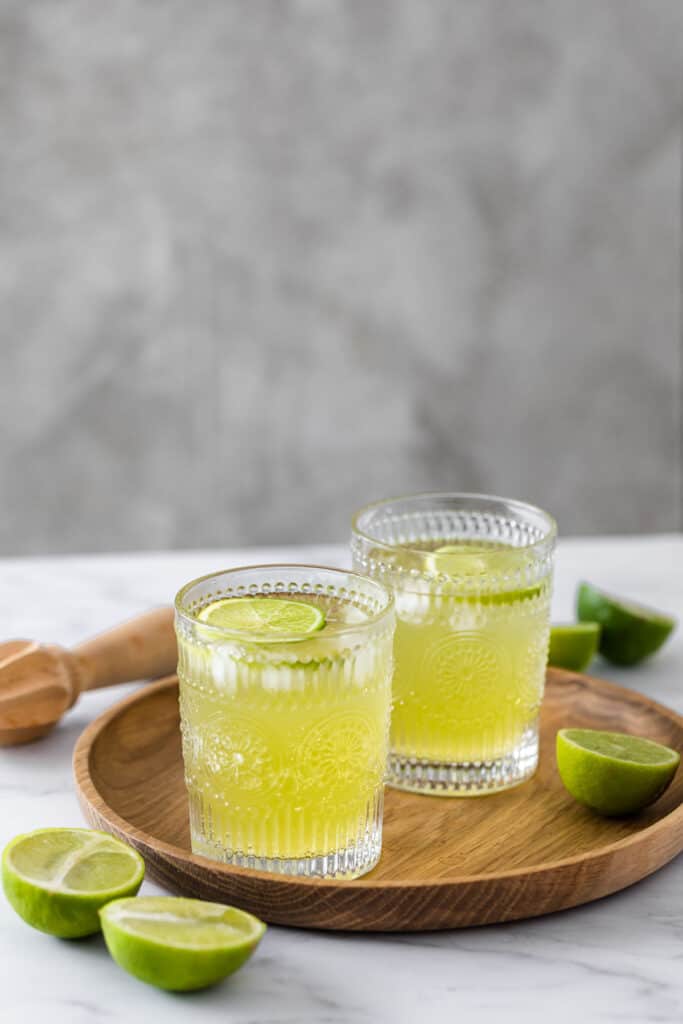 Why Is It Called Tokyo Tea?
Tokyo Tea is a Japanese twist on a Long Island Iced Tea made using a Japanese liqueur called Midori. Midori is a bright green melon liqueur that is manufactured in Japan.
What Can I Use Instead on Melon Liqueur (Midori)?
Although Midori is definitely a must when making Japanese Iced Tea, there are a few other liqueurs that may have a similar taste. Bols Melon, De Kuyper and Potter's Melon Liqueur are a few options.
More Cocktail Recipes To Try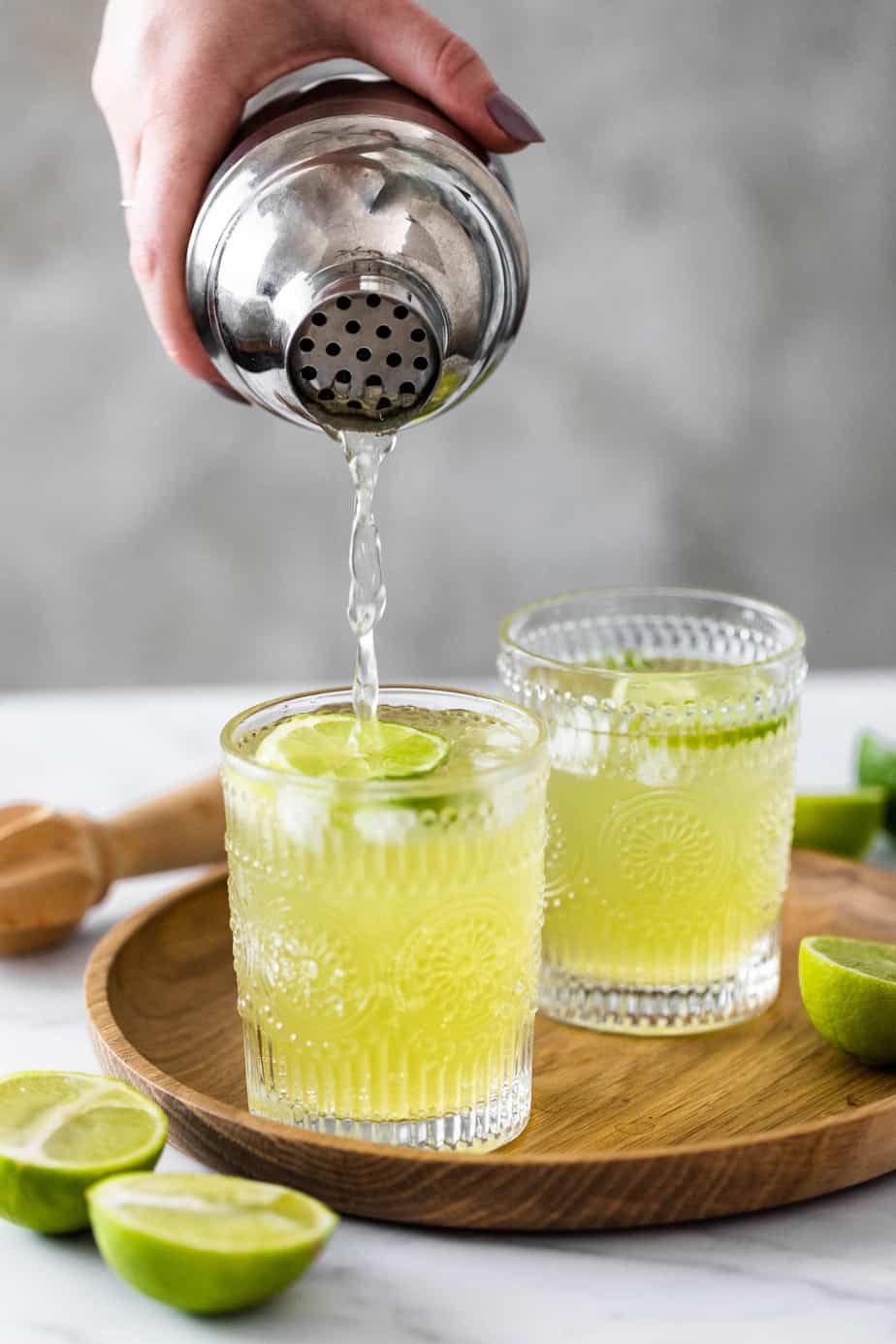 Japanese Iced Tea
A refreshing sweet melon cocktail with 6 spirits. A delicious twist on the classic Long Island Iced Tea.
Ingredients
1 ounce vodka
1 ounce tequila
1 ounce Midori Liqueur
1 ounce gin
1 ounce triple sec
1 ounce lime juice
1 ounce simple syrup
Soda water, to top
Lime slices, for garnish
Instructions
Combine all the ingredients (except the soda water) in a cocktail shaker.
Fill two glasses with ice and divide the mixture between the two glasses.
Top with soda water and garnish.
Notes
* Add extra simple syrup if you prefer a sweeter cocktail.
* Add cherries to your garnish for a more classic look.