It's time to get tropical! Summer is here and that means fresh, fruity cocktails are in order. And these simple Pineapple & Ginger Cocktails couldn't be more perfect. A refreshing and flavourful drink to celebrate all the good summertime vibes ahead!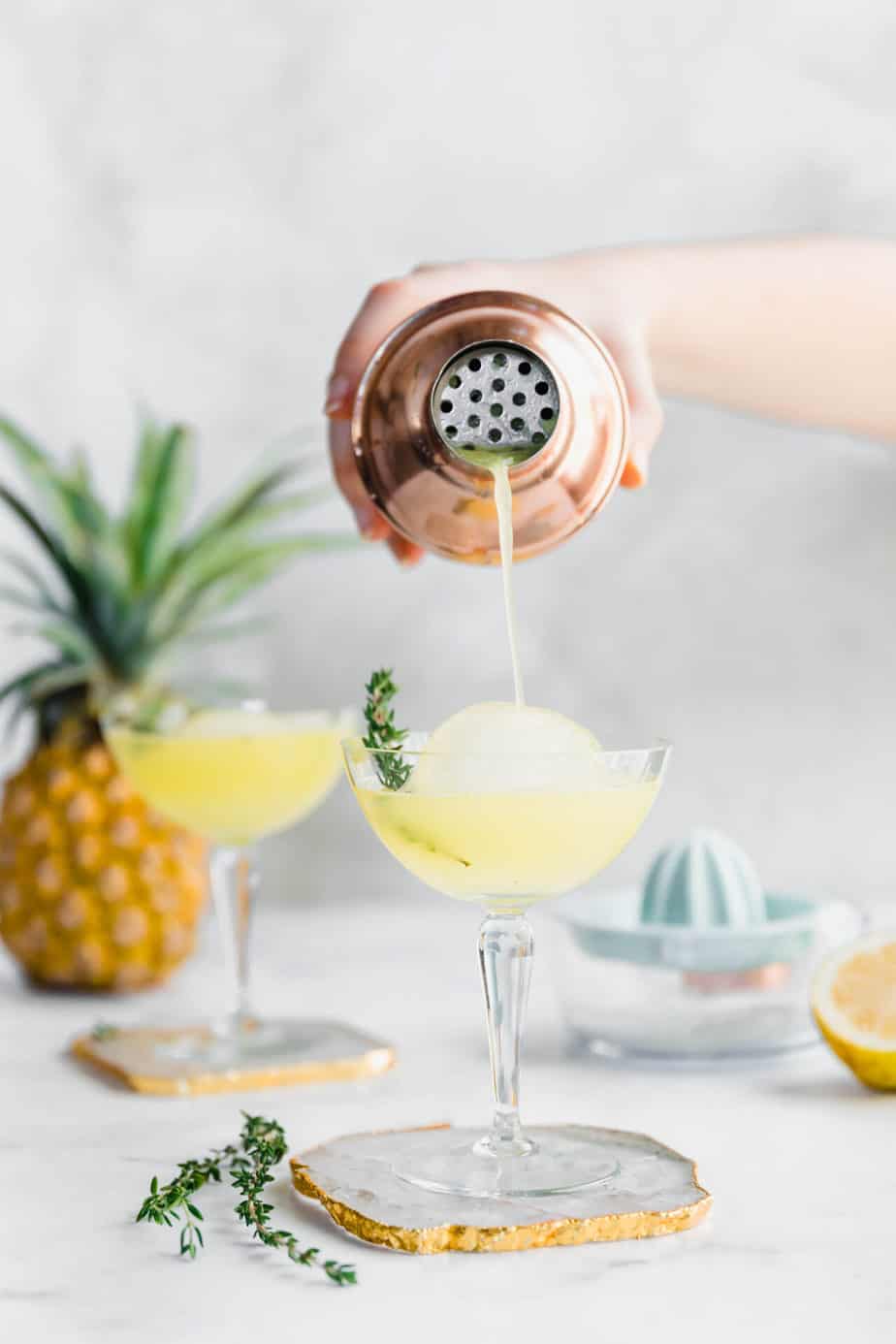 What could be a better way to welcome in the warmer months than with a delicious, icy Pineapple & Ginger Cocktail in hand?! I love the feeling of the early days of summer. I think they're the perfect time to embrace late afternoons with friends and family. And this cocktail is guaranteed to down well with everyone! It's fruity without being too sweet, and the ginger adds the perfect spicy kick.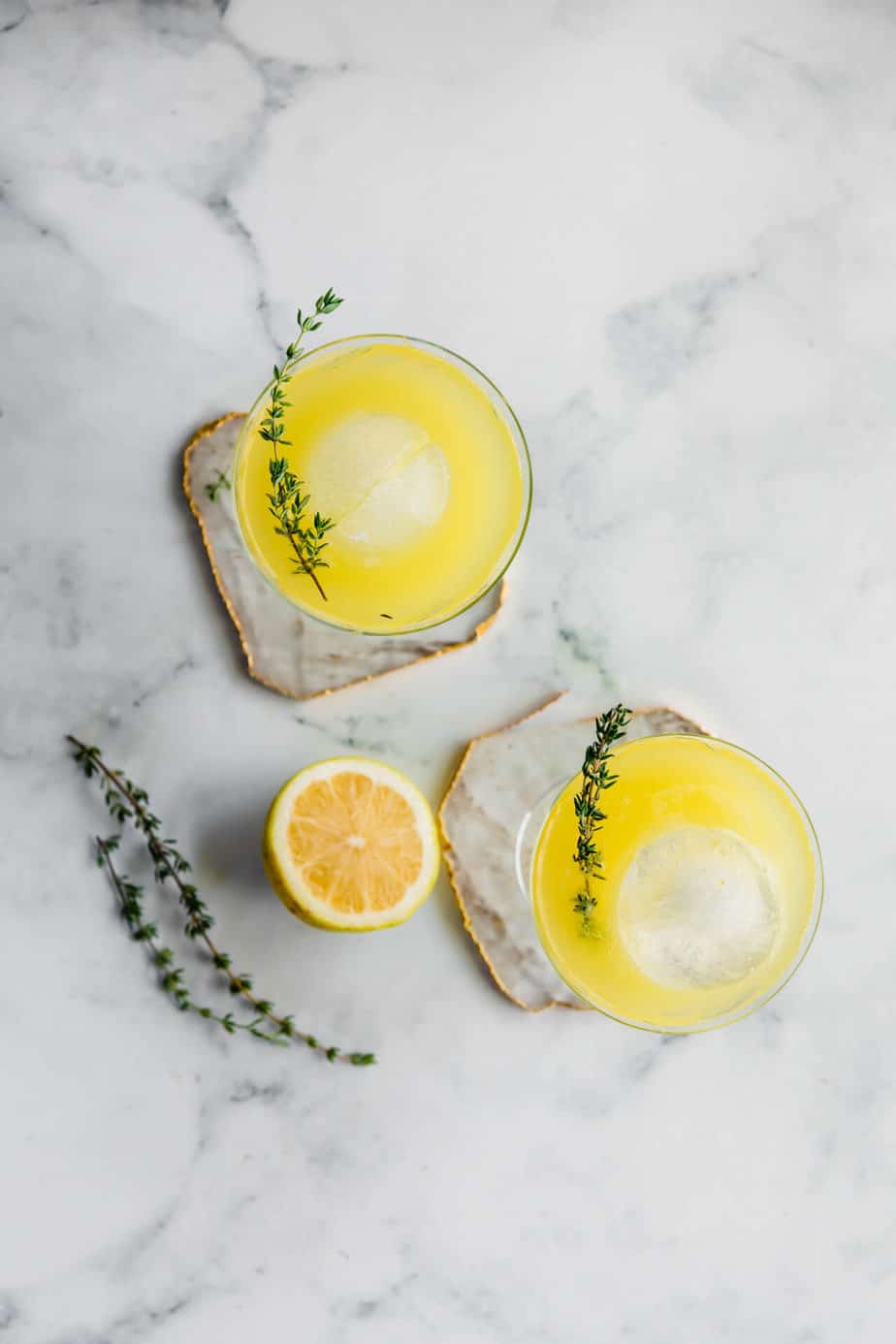 To me, pineapple is sunshine in fruit form. I love using it in all sorts of summer recipes. And so I thought it's about time to create a cocktail to celebrate its super delicious flavour. And so this Pineapple & Ginger Cocktail was born!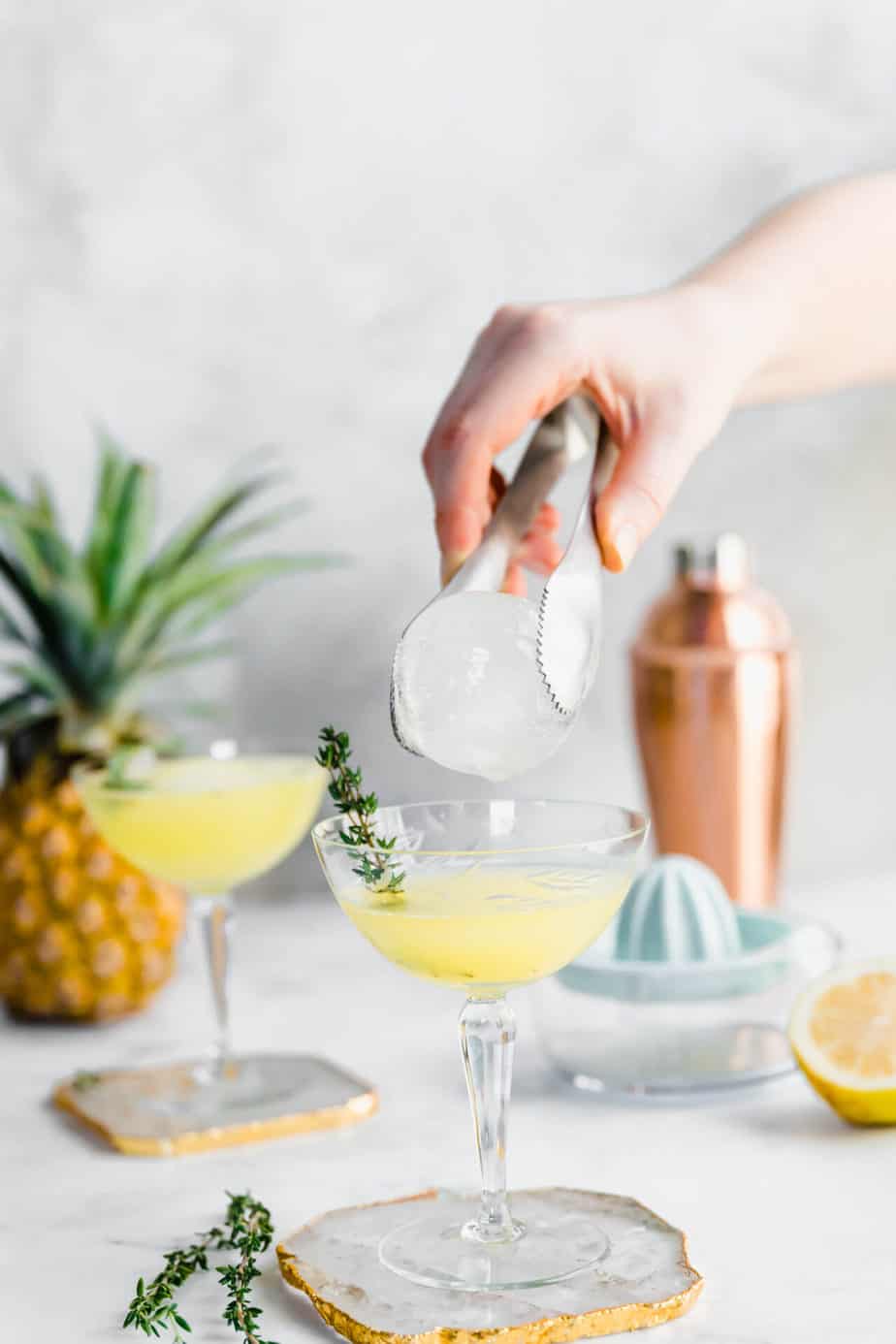 Summer weekends are made for fresh, simple meals and cocktails shared with loved ones. There is always a sense of summertime joy and relaxation in the air that should be fully embraced. And that's exactly what I did this past weekend - and boy did this Pineapple & Ginger Cocktail hit the spot!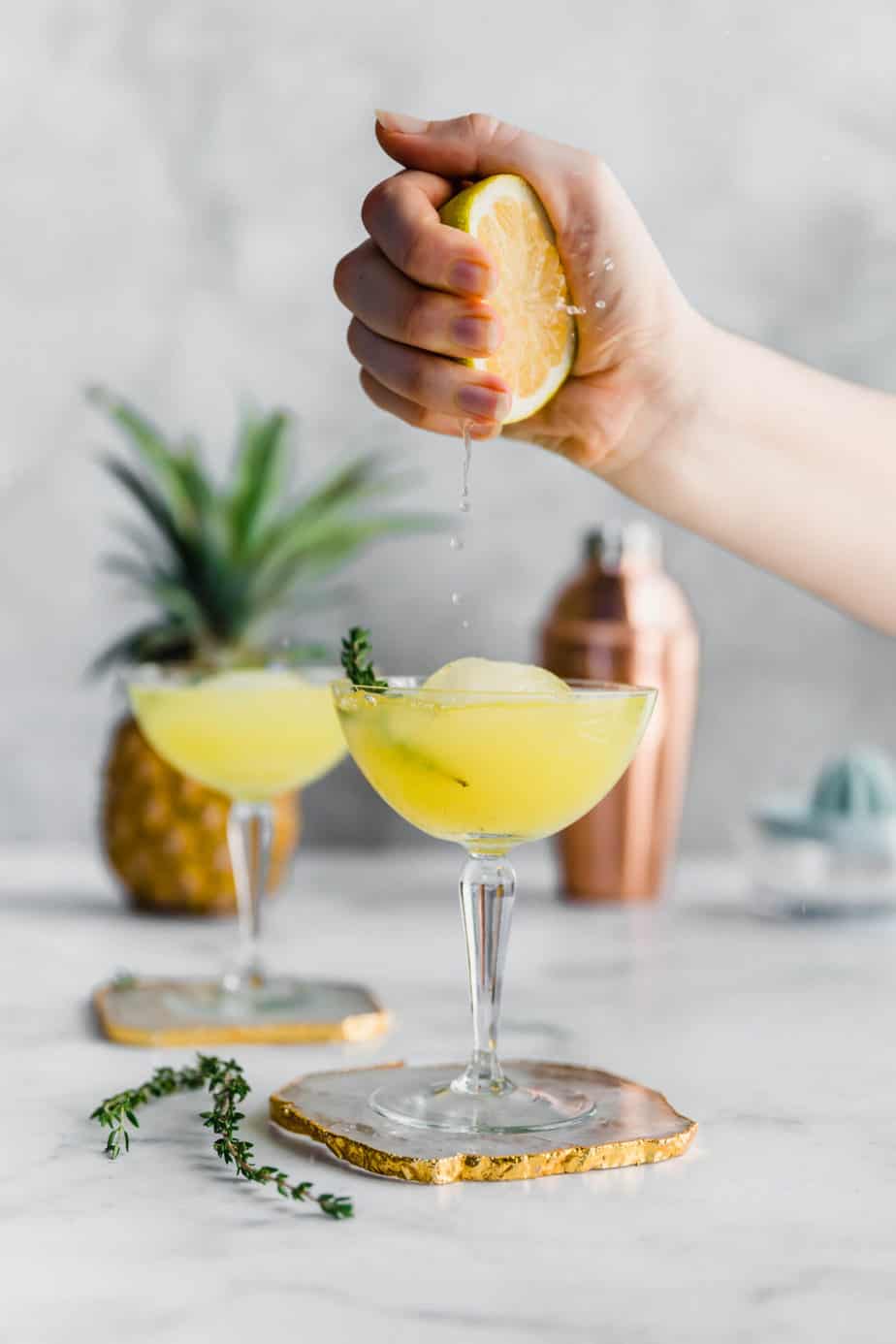 And guys, my friends over at Kitchen Inspire have created THE greatest ice-ball mould! So easy to use and having a giant ice ball in your drink not only looks amazing, but keeps your drink icy-cold for the longest time. I am such a huge fan. And cold drinks during summer are simply a must!
So I highly recommend spending a summer's afternoon sipping one of these Pineapple & Ginger Cocktails - you will not be disappointed! If you do whip up a batch, let me know what you think of the recipe over on my Instagram! 🙂
Pineapple & Ginger Cocktail
Ingredients
¾

cup

pineapple juice

1

cup

ginger beer

2

sprigs

thyme

50

ml

rum

(or tequila)

1

inch

fresh ginger

sliced

ice cubes
Instructions
Halfway fill two glasses with ice cubes.

Mix the pineapple juice, fresh ginger, and rum together in a cocktail shaker and mix well.

Divide the pineapple mixture between the two glasses.

Serve with a sprig of fresh thyme.