This easy Limoncello spritz is a refreshing summer cocktail made from Italian liqueur Limoncello, Prosecco and soda water. An easy 3 ingredient cocktail recipe that is bubbly, easy to make and perfect for summer afternoons.
A zesty lemon flavor combined with bubbles makes this limoncello spritz the only summer cocktail recipe you need.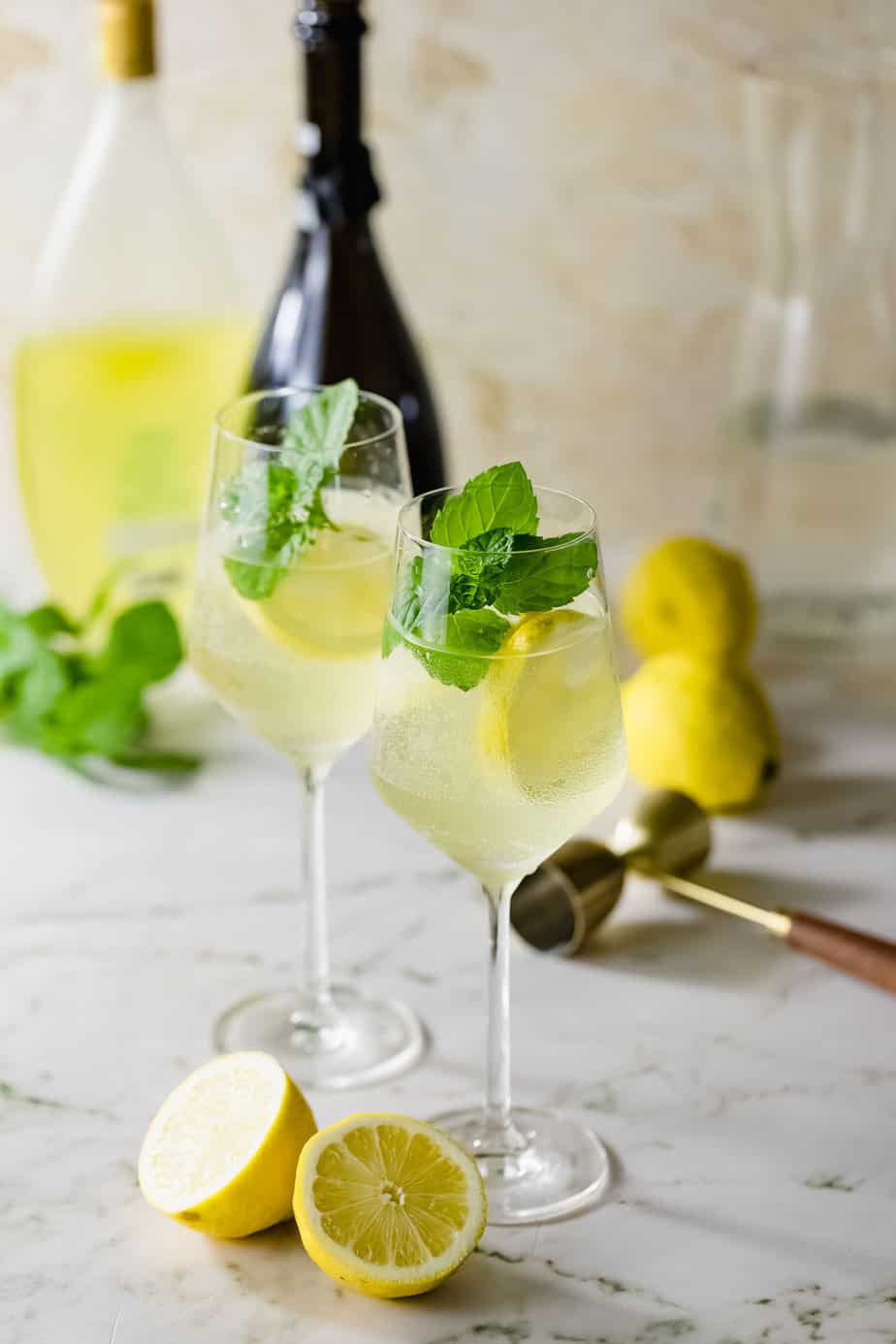 Jump to:
Why you'll love this Limoncello Spritz cocktail
Only 3 ingredients - The best thing about this Limoncello Spritz recipe is the fact that it is made with only 3 ingredients. All you need is Limoncello, Prosecco and soda water.
Perfect for lemon lovers - This cocktail is the ultimate lemon cocktail recipe. Limoncello gives this cocktail and intense lemon flavor.
Refreshing and beautiful - Nothing is as refreshing as the combination of bubbly and lemon. Add a sprig of mint and you've got the most refreshing summer cocktail recipe.
What is Limoncello
This Italian liqueur is made by infusing lemon peels in vodka. It is most often served as a shot after meals to refresh the palate but is often used in cocktails.
It can be found at most liquor stores but can also easily be made from scratch at home.
Another favorite is our Limoncello Martini!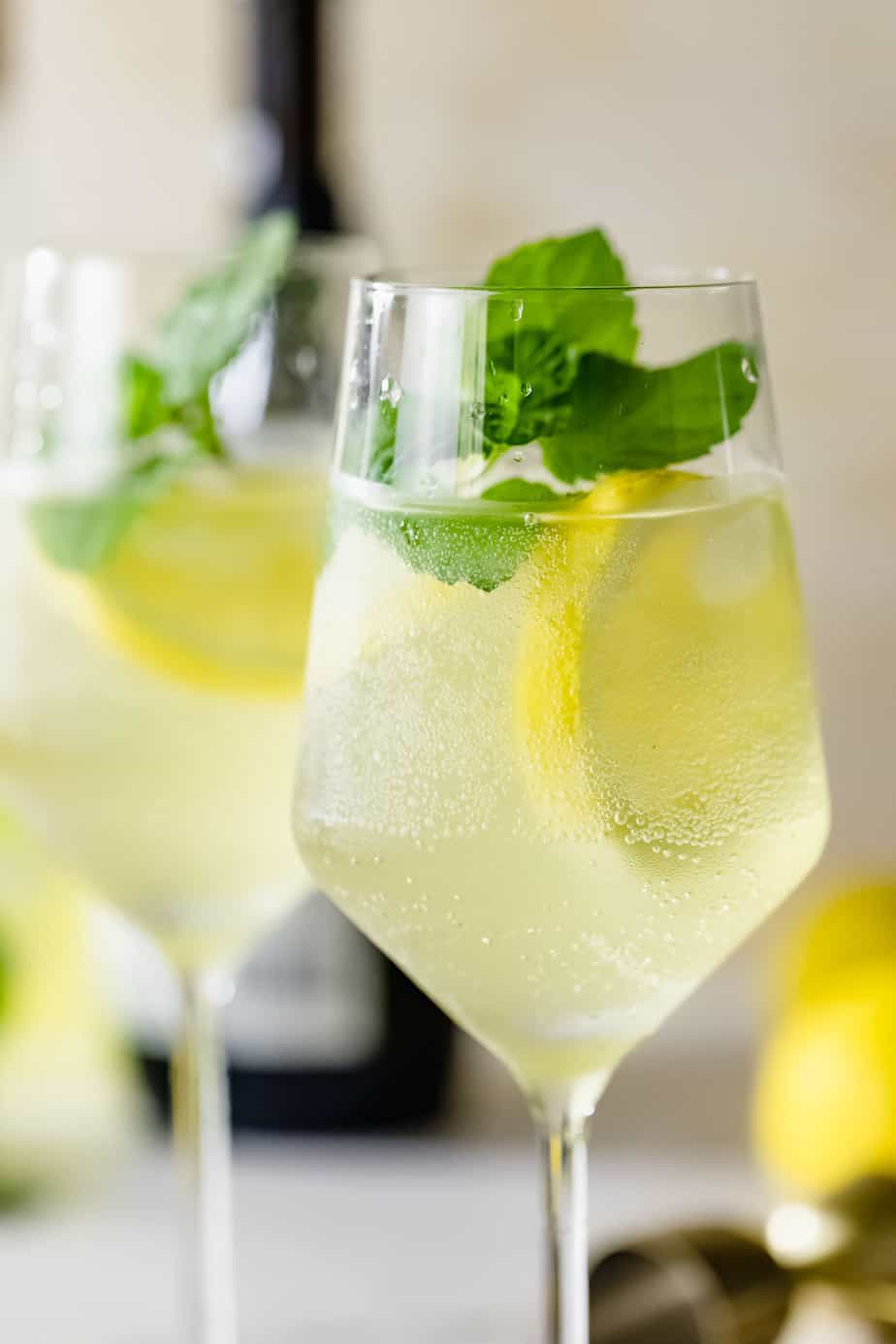 3 Ingredient Limoncello Spritz
To make this easy cocktail all you need are the following three ingredients:
Limoncello - There are multiple brands that make Limoncello so you can try a few to find your favorite or make your own homemade Limoncello.
Prosecco - Sparkling wine or champagne can also be used. A brut Prosecco works the best.
Soda Water - The third ingredient is a splash of soda water.
How to make Limoncello Spritz
A spritz cocktail is one of the easiest cocktails to make and remember. It follows the 3-2-1 rule. 3 parts Prosecco, 2 parts Limoncello and 1 part soda water.
To make:
Fill a glass with ice and add the Prosecco. Add the Limoncello.
Top with soda water and garnish with fresh mint.
What is a Spritz cocktail?
A spritz cocktail is the most refreshing cocktail. It is commonly a wine based cocktail that consists of sparkling wine, champagne or Prosecco, a liqueur such as Limoncello or Aperol and soda water. A spritz generally follows the 3:2:1 ratio.
Mix it up
Add tonic water - For a slightly more bitter taste, swop out the soda water for your favorite tonic water.
Without Prosecco - Leave out the Prosecco completely or swop it out for your favorite champagne or sparkling wine.
Add vodka - Want a little extra kick? A a shot of your favorite vodka.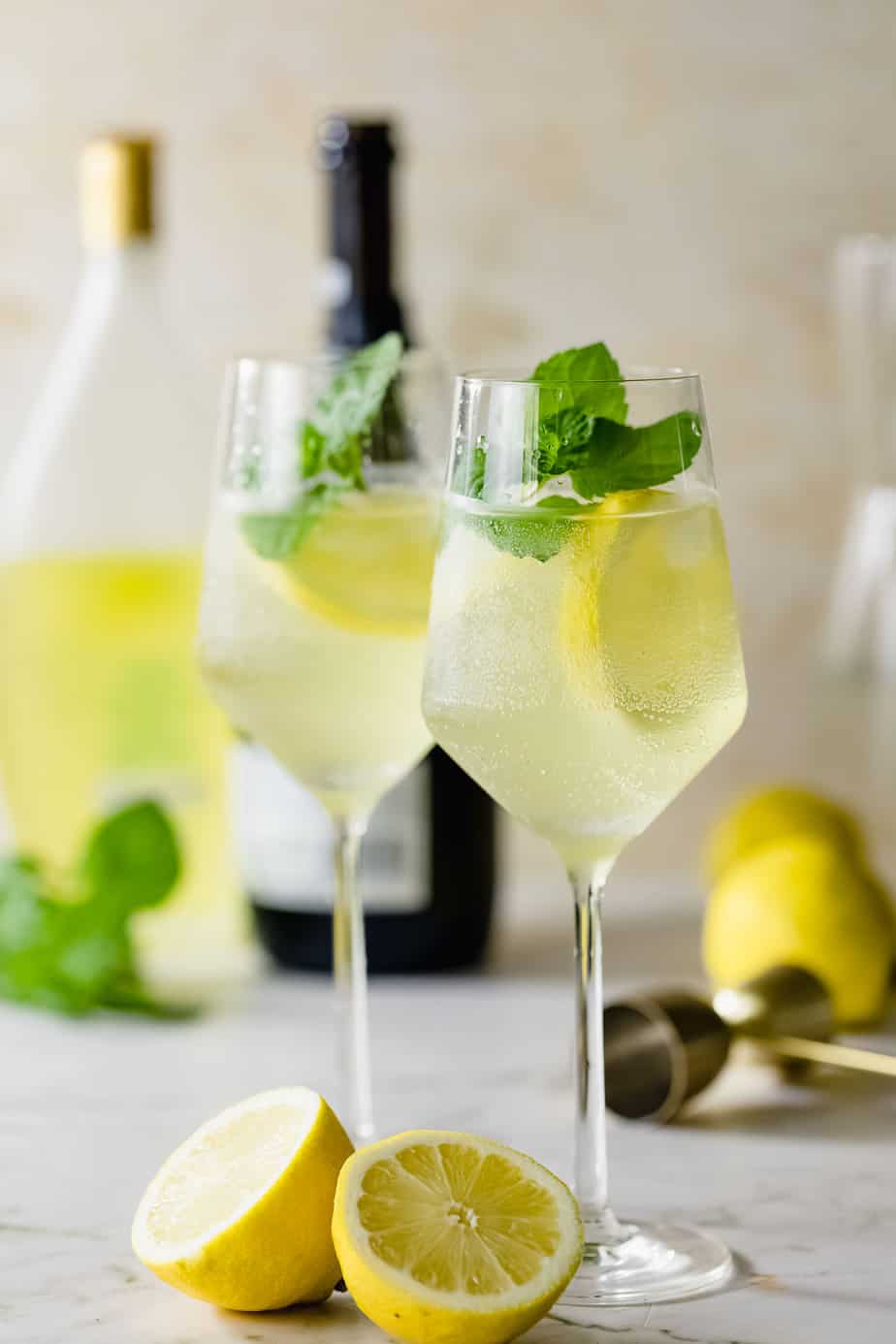 More summer cocktails
Pineapple Gin & Ginger Beer Cocktail
Limoncello Spritz
This refreshing and easy to make cocktail is made with only 3 ingredients and ready in minutes.
Ingredients
3 ounces Prosecco
2 Ounces Limoncello
1 Ounce Soda Water
Fresh lemon
Mint
Instructions
Add ice to a wine glass.
Pour in the Prosecco and Limoncello and top with soda water.
Garnish with fresh lemon slices and sprigs of mint.