Everything you need to know about vodka shots and ten of the best vodka shot recipes! Delicious and easy shots with vodka to get your next party started!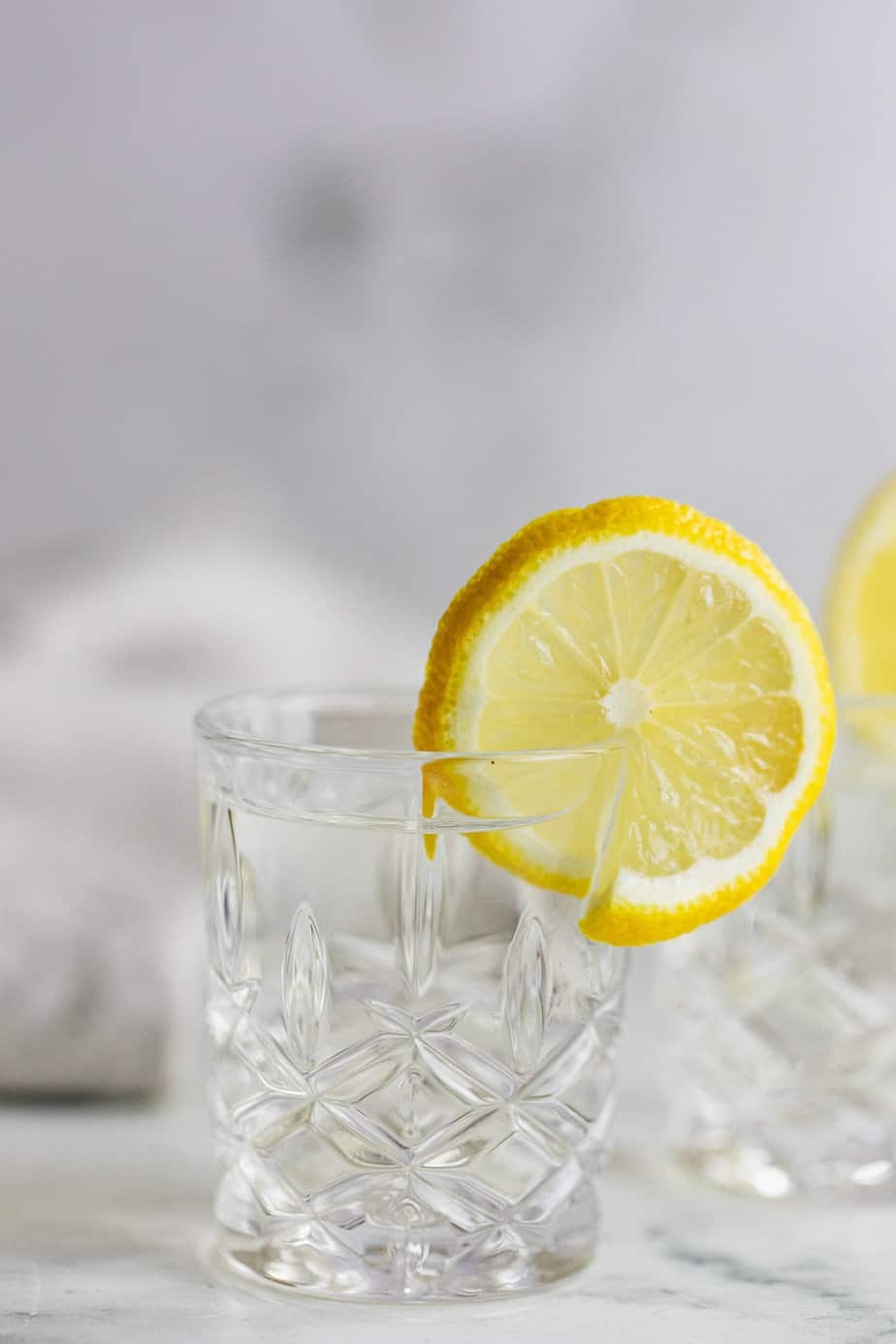 Vodka Shot Recipes
Vodka is one of the most popular alcoholic drinks in the world. It's particularly popular throughout the United States, United Kingdom, and Canada. A wide range of vodka shots are available so there are always great options for any occasion. We love drinking Chuck Norris shots.
So whether you're looking for something to get a buzz going, hosting a party, or just want to enjoy a tasty, boozy treat, there is a vodka shot recipe for you!
Vodka is one of the most popular liquors to drink in shot form. It is smooth and clean-tasting and often comes in sweet flavors. So if you are hosting an event or simply have a few people over, don't be afraid to whip out the vodka and show off your shot-making skills.
Vodka is a neutral spirit (also called a rectified spirit) both in taste and appearance. This means that it is a colorless and odorless alcohol with a high alcohol by volume (ABV) percentage due to its ethyl alcohol content.
Where Did Vodka Originate?
The location of vodka's origin is fiercely contested between Russia and Poland who both claim to have invented it.
The first official documented use of the term "vodka" comes from a 1791 decree by a Russian Empress, however, vodka was likely a popular liquor throughout Russia for several centuries beforehand, perhaps even dating back to the late 800s.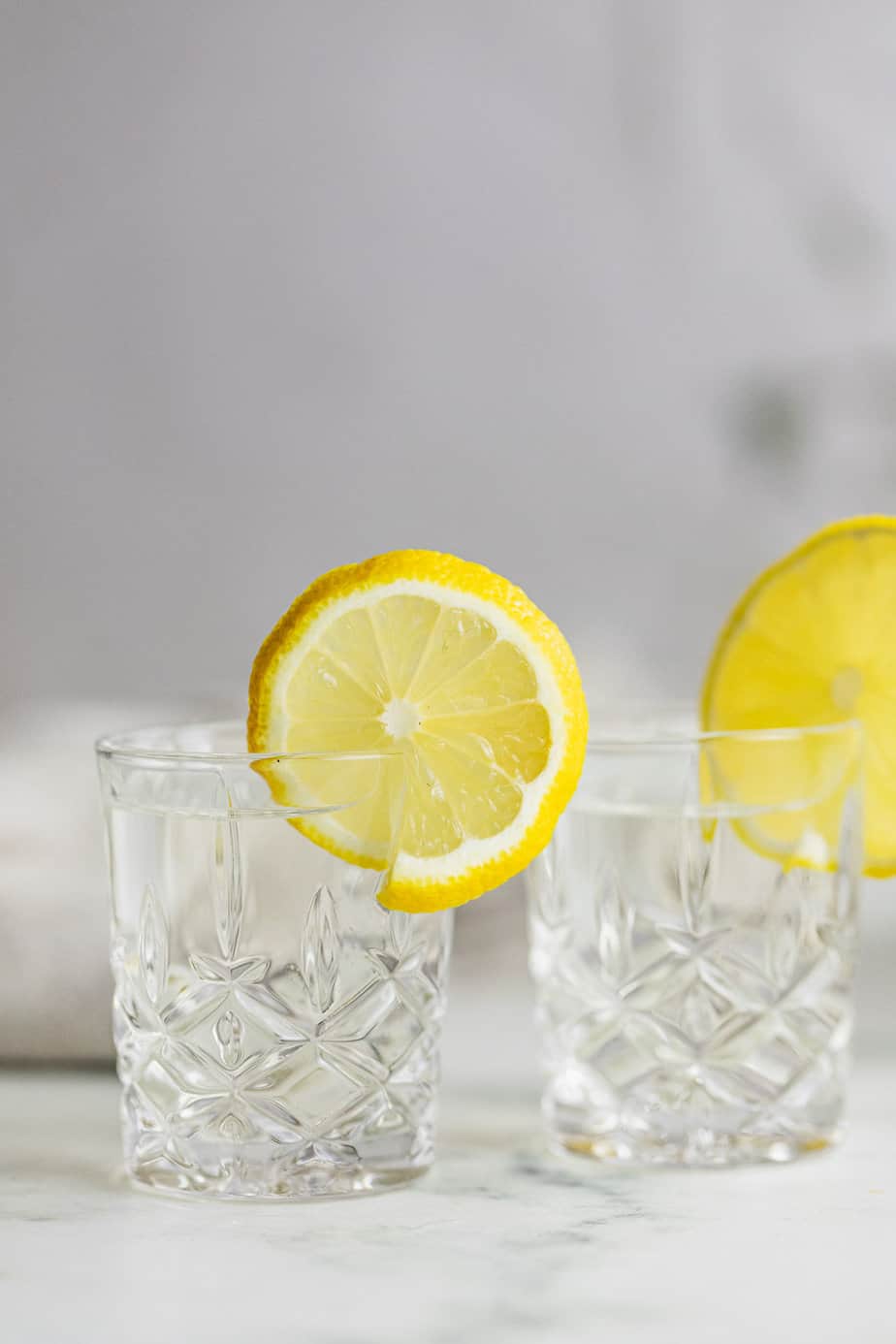 Choosing the type of vodka
There are dozens of types of vodka in the world. By understanding the characteristics of different types of vodka, flavors, and attributes you can make the best decision regarding ordering or making vodka shots.
Plain Vodka: Has a high alcohol content and no additional flavors. Plain vodka has not been combined with any other ingredients and is usually made with potatoes, rye, corn, or wheat.
Potato Vodka: Made using potatoes as the alcoholic base. Potato vodka is gluten-free and has a sweeter flavor compared to grain or corn vodka.
Flavored Vodka: These are clear in appearance but have a distinctive flavor profile and smell that reflects the vodka's chosen flavor, such as fruit or sweet candy.
Grain Vodka: Grain vodkas can be either maize, wheat, corn, or rye.
Molasses Vodka: a very distinctive alcohol that uses molasses instead of grain during the fermentation and distillation process. Molasses vodka is completely clear in color but has a distinct smell and spicy flavor.
Rye Vodka: has a distinctive smell and taste compared to other types of vodka. It has a spicy and deep flavor profile in comparison to fruity and sweet vodkas.
Top 10 Vodka Shots
A White Tea Shot has a delicious hint of peach flavor from the peach schnapps and some lemon-lime from the sweet and sour mix. It is the perfect combination of sweet, sour, and smooth.
Made with vodka and fresh lemon, it's the perfect shot for any occasion. And the best part is you can make this refreshing white tea shot in just a few minutes!
An absolute party classic! Vodka shots are easy to make and you can make them in any flavor you like best! But always remember to make a bunch because these tasty tots are super fun and popular so they go fast!
This vodka shot looks and sounds cute, but it packs a punch with its base of raspberry vodka and peach liqueur! You can make these shots for any event where you need something fun and nostalgic. And don't forget the gummy bear garnish!
These easy Spiked Strawberry Lemonade Shots are a delicious drink to serve up at your next party! These vodka shots are easy to make using store-bought lemonade and have a yummy strawberry flavor that everyone loves!
5. Flaming S'mores Shot
What's better than a s'more? How about a boozy shot that tastes just like one! All the gooey, chocolatey, marshmallowy goodness of s'mores in a shot glass.
This tasty shot is made with creme de cacao, whipped vodka, heavy whipping cream, and a toasted marshmallow garnish. If you really want to impress and dazzle, light the marshmallow on fire before presenting these shots to friends and family.
This is a highly popular shot order and it gets its name from the flavor bomb taste and its ability to destroy your sobriety! It's made of vodka, triple sec, and lime juice. This shot has a sweet taste with a punch of tartness.
And best of all, this tasty drink is very easy to make at home and you can shake up an entire round in no time.
An easy and delicious vodka shot recipe! Lemon drop shots are an easy 3-ingredient shot recipe made with vodka, lemon juice, and simple syrup.
These drinks are perfect for anybody who loves sour candy or tangy drinks as they are both sweet and tart in flavor.
These eye-catching Shamrock Shooters not only do they look great, with their festive, bright green color, but they also taste incredible too.
They are a sweet and creamy combination of melon liqueur, Irish cream and Irish Whisky that are perfect Irish fun to enjoy on St. Patrick's Day.
The whipped cream gives these shots a nice thick texture and they are sure to put you in a festive mood!
Cherry Bomb Shots are a perfect way to get an extra little kick in your drink. The recipe is simple and delicious, combining cherry vodka, grenadine syrup, and Red Bull for a touch of tart flavor.
For an extra tasty touch, garnish the shooter with a cherry or two. The name "Cherry Bomb Shot" comes from its explosive flavor when it goes down.
If you're looking for an alcoholic drink to warm you up on a cold night, this is the shot for you. This cozy caramel apple shot is the perfect Fall cocktail!
No mixing required. It's the perfect party boozy shot. This fall-inspired shot tastes just like an apple pie drink! And, if you're craving an extra strong one, you can add a shot of cinnamon whiskey to really spice things up.
Another delicious vodka cocktail to try is my Zesty Champagne Vodka!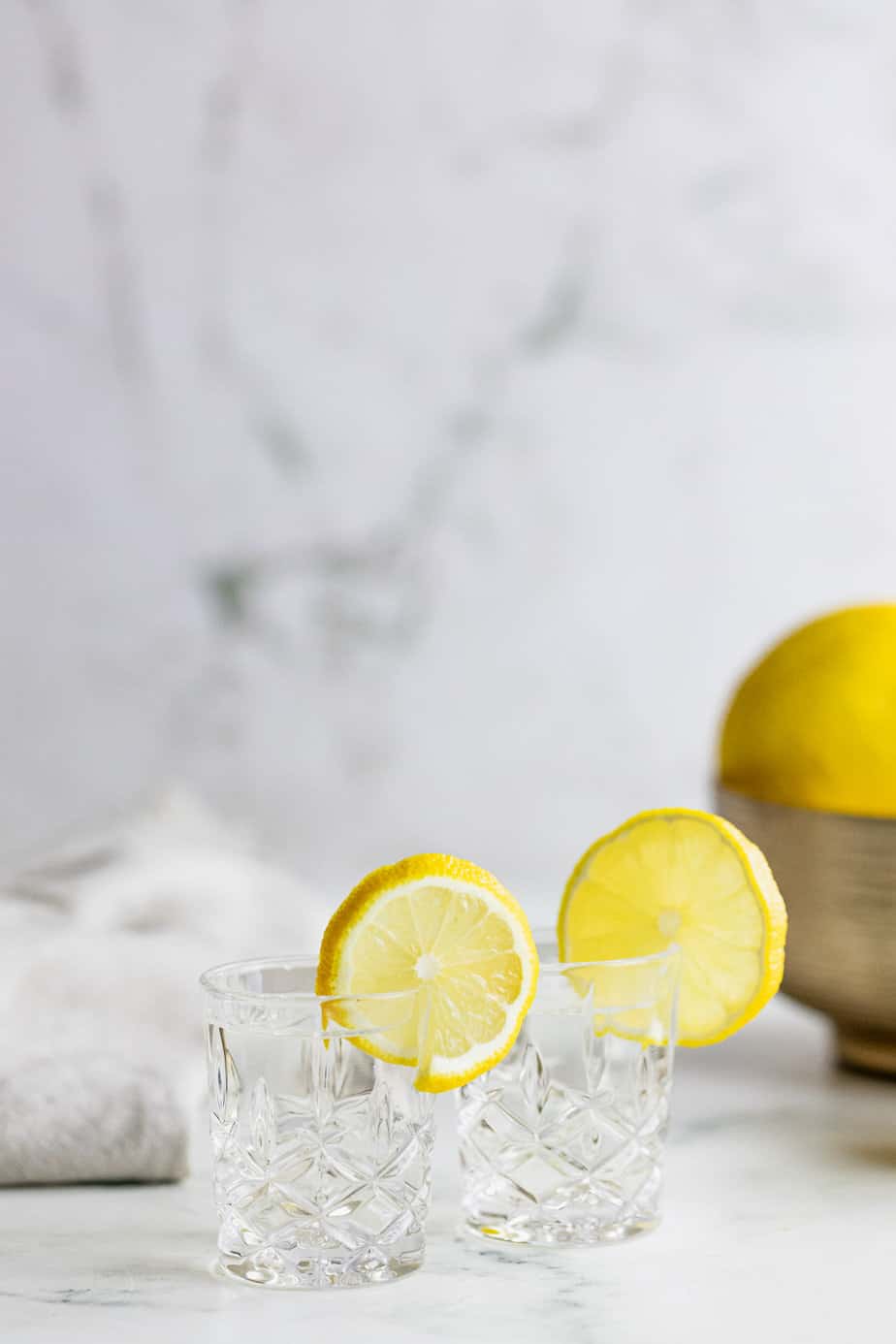 How much alcohol is in vodka?
The minimum alcohol content for vodka is 23.8% but most vodka has an ABV of 40%. The alcohol content of any alcoholic drink is measured in Alcohol By Volume (ABV), a percentage representing the alcohol content compared to all other liquids in a drink.
How many vodka shots to drink to feel drunk?
The average number of vodka shots you need to drink to get drunk ranges from three to seven shots depending on personal tolerance and the ABV alcohol percentage. Drinking over ten shots of vodka will get you very drunk and this should be avoided. Always drink responsibly.
I hope you love this list of The 10 Best Vodka Shots as much as I do. And if you want to see more of my food and drink adventures, follow me on Instagram or Facebook.