New Years eve is around the corner! Who doesn't love a good new years celebration? This Champagne Jelly is my absolute favourite New Years eve dessert. It is light, it looks absolutely gorgeous and festive and most of all... it contains Champagne! Perfect right?
After all the Christmas festivities and eating WAAY to much food and dessert, one doesn't feel like having a rich and heavy meal and most of all dessert on New Years. But I do still want it to always look and taste amazing. That's what is so perfect about this Champagne Jelly. It is so perfectly light and refreshing and it also is incredibly quick and easy to make, which is also important because after slaving away in the kitchen for hours and hours during Christmas time I simply don't have the energy or the drive to make anything elaborate and time consuming.
To make this Champagne Jelly is incredibly easy. It is a matter of melting the gelatin and mixing it in with the Champagne. That's it! I mean it literally can't get any easier than that. What's great about this Champagne Jelly is that you can also use any champagne of your choice. I used a sweet champagne from J.C. Le Roux, but it can easily be done with any other champagne. I would simply advise you to add a little extra sugar (mix it in with the melted gelatin) if you choose a dry champagne.
Lastly, this awesome Champagne Jelly can also be made kid friendly. Use sparkling grape juice instead of Champagne to make a beautiful and delicious dessert for the little ones. It will still have the delicious fizzy taste as the Champagne version, simply without the alcohol.
Champagne Jelly
Ingredients
500

ml

Champagne

sweet

6

Sheets/Leaves Gelatin
Instructions
Place the gelatin leaves in a bowl with cold water and allow to soak for 10min.

Then squeeze all the water out of the gelatin and place the gelatine into another bowl over hot water to allow it to melt.

Pour the champagne into a jug and gently stir in the gelatin.

Pour the mixture into Champagne glasses and place in the fridge to set overnight.
Other Recipes You May Enjoy: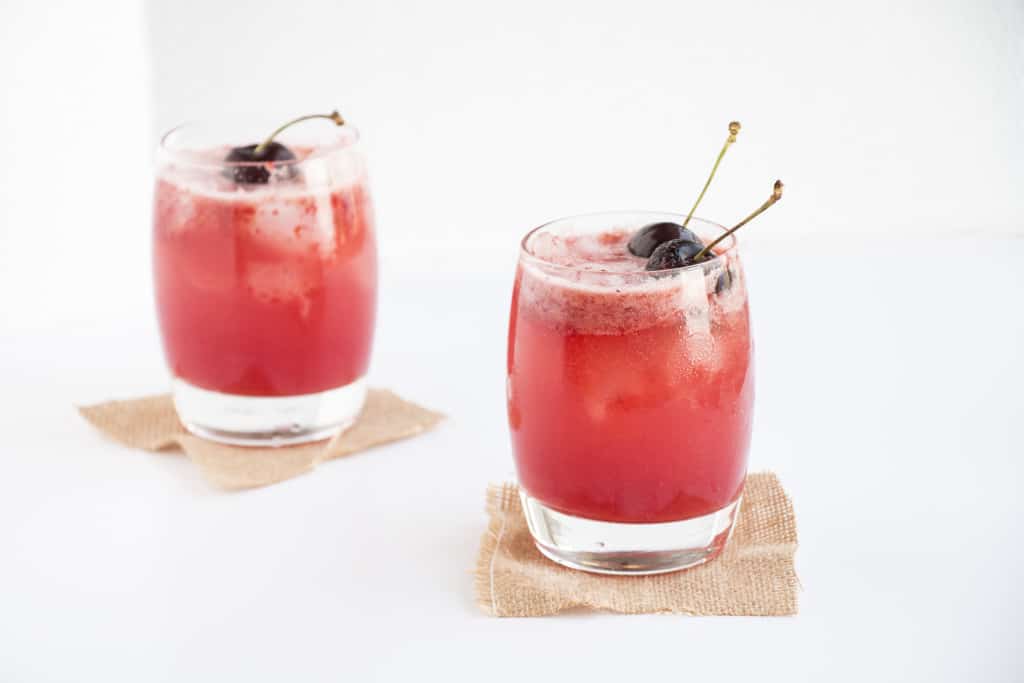 Soft Gingerbread Cake with Sparkling Cranberries: