A list of the best non-alcoholic Fall Drinks to enjoy in the cooler Autumn months. This diverse collection of 20 different delicious mocktails and warm beverages are perfect for sipping on throughout the Fall.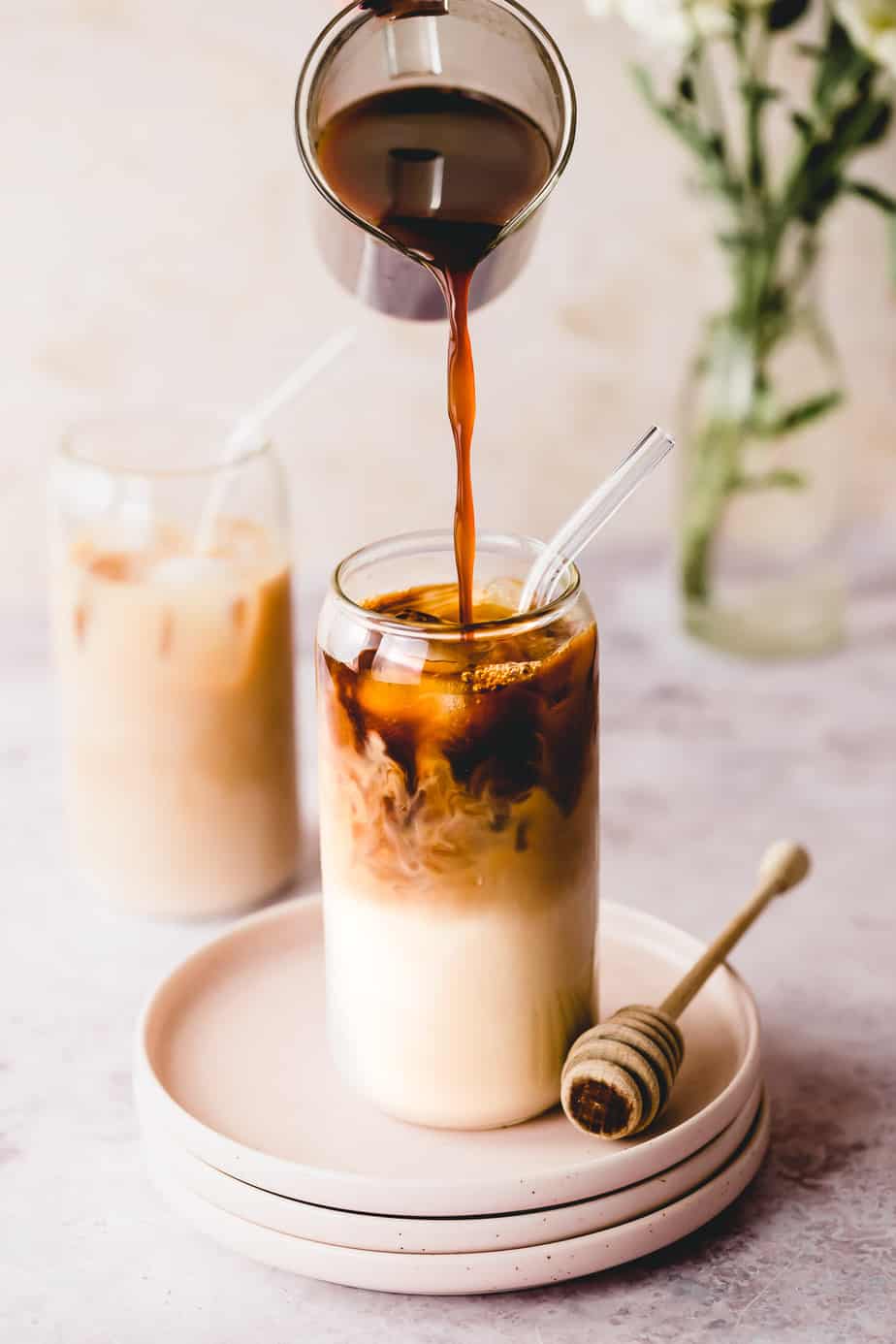 Jump to:
Non-Alcoholic Mocktails and Beverages For Fall
The cooler fall weather means it is time to switch cozy drinks with warming flavors. And this drink has all the flavors of Fall - apple, pumpkin, chai, cinnamon, and more.
All these drinks contain no alcohol in them and they are perfect for sipping on a cold Autumn day under a warm blanket or for serving at a cozy Fall party with loved ones.
Everyone can enjoy these alcohol-free drinks - whether it is a warm beverage or a Fall-inspired mocktail - this list has got you covered!
Non-Alcoholic Fall Mocktails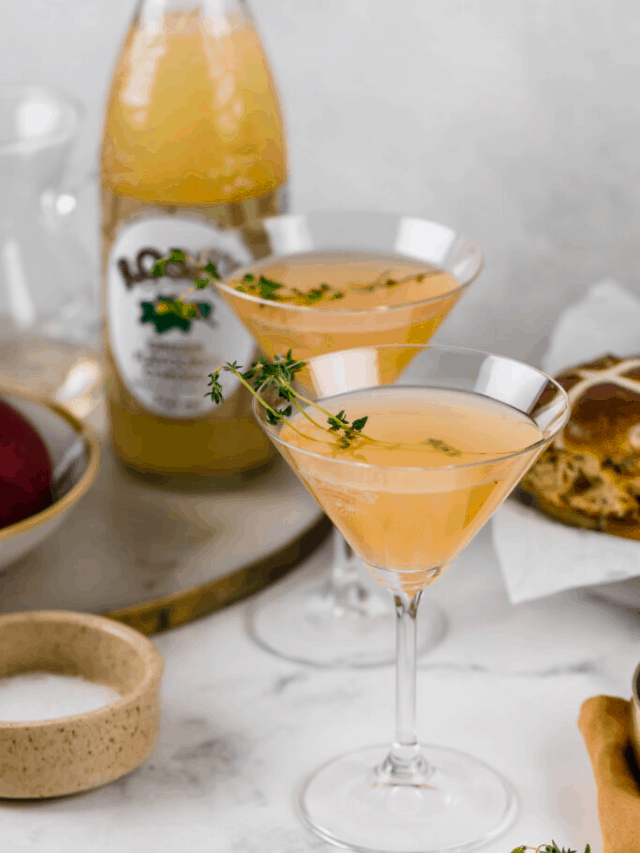 A Spiced Apple Cocktail that is easy to transform into a delicious Fall mocktail. This drink is full of warm spices, apple, and ginger flavor which is the perfect celebration of fall flavors!
2. Non-Alcoholic Lemon and Honey Gin and Tonic
A Lemon and Honey Gin and Tonic recipe that is a sparkling twist on the classic Bee's Knees cocktail.
A simple and comforting drink to make using non-alcoholic gin, tonic water, honey, and lemon cordial (or lemon simple syrup).
Moscow mules are always a hit in the Fall! And this easy Blueberry Moscow Mule is a fruity take on the classic cocktail that will keep you wanting more.
You can simply leave out the alcohol in this recipe to turn it into a delicious mocktail.
A delicious Fig & Thyme Gin Cocktail is a definite must-have after a long day in the Autumn months! Made with fresh figs, fresh thyme, and tonic water.
This 6-ingredient gin cocktail is a must for fall days and there is an easy mocktail version available.
An easy Fall recipe for Non-Alcoholic Sangria - that even the kids will love! It is full of flavor and easy to make a big pitcher ahead of time for a party.
Just before serving you add sparkling mineral water or lemon-lime soda for a drink everyone can and will enjoy!
Warm Non-Alcoholic Fall Drinks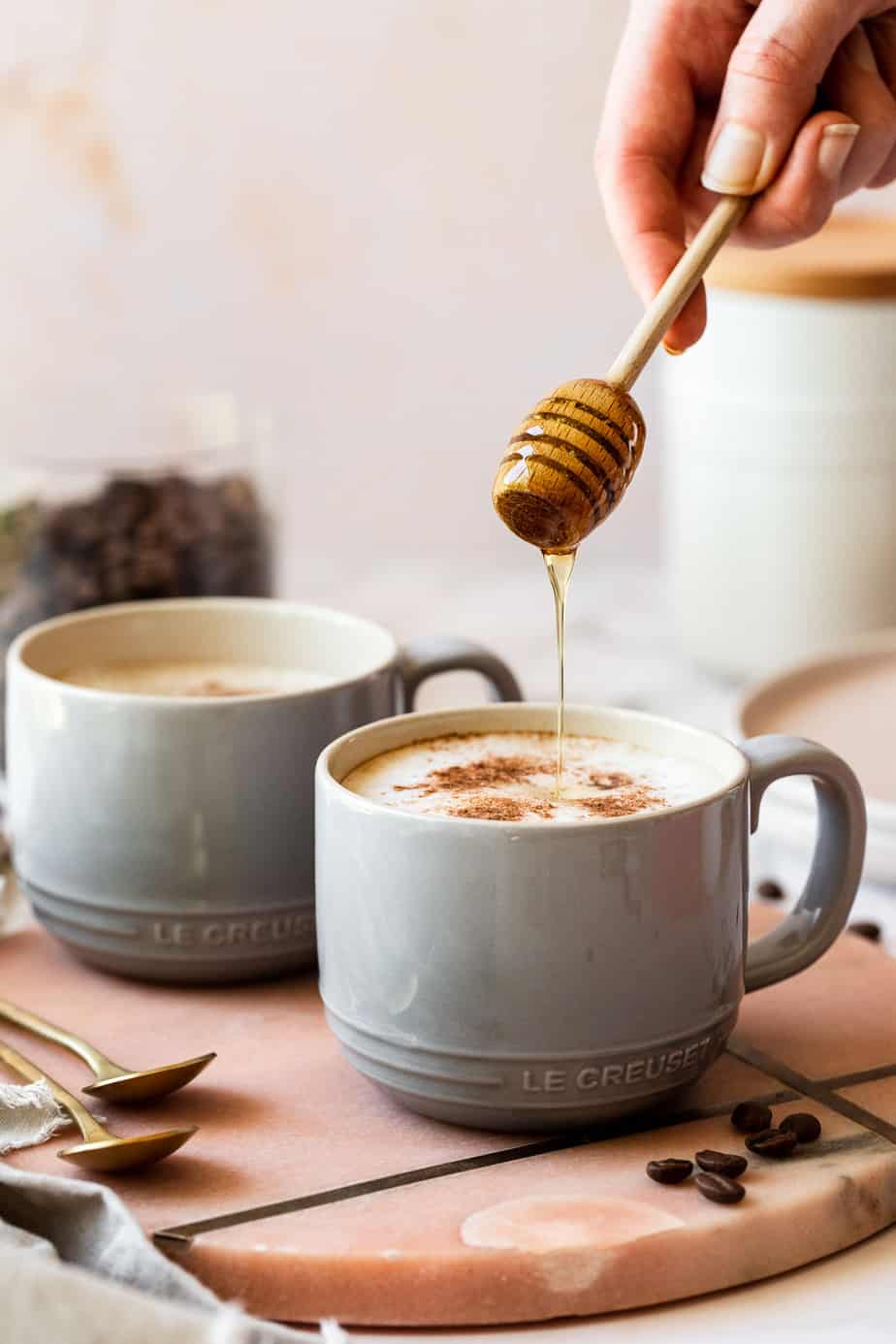 A creamy Oatmilk Honey Latte recipe that is cozy and easy to make and enjoy on a Fall day.
A homemade dairy-free latte that is lightly sweetened with honey and spiced with cinnamon. Healthier than a store-bought honey latte and way tastier!
7. Salted Caramel Pumpkin Spice Latte
A Fall time classic! This delicious pumpkin spice latte has an addition of salted caramel which really takes it to the next level. It is sweet, creamy, warm, and spicy! What more could you want?
An easy Cacao Maca Latte recipe that is made with adaptogens, cocoa, coconut sugar, and sweet spices.
This vegan latte is a great way to use maca powder in a recipe to gain the many health benefits from maca. It makes the perfect healthy sweet treat for Fall.
Easy, creamy, decadent Chai Spiced Hot Chocolate. This easy spiced hot chocolate recipe is a must for Fall.
Packed with health benefits and chai spice flavor, is there a better way to stay cosy this fall than with an easy hot cocoa recipe?
Hot cider is an unbeatable classic Fall drink for a reason: It's wonderfully sweet and tart at the same time. It is also easy to make and a great option for when you need to serve a large crowd.
Healthy Fall Drinks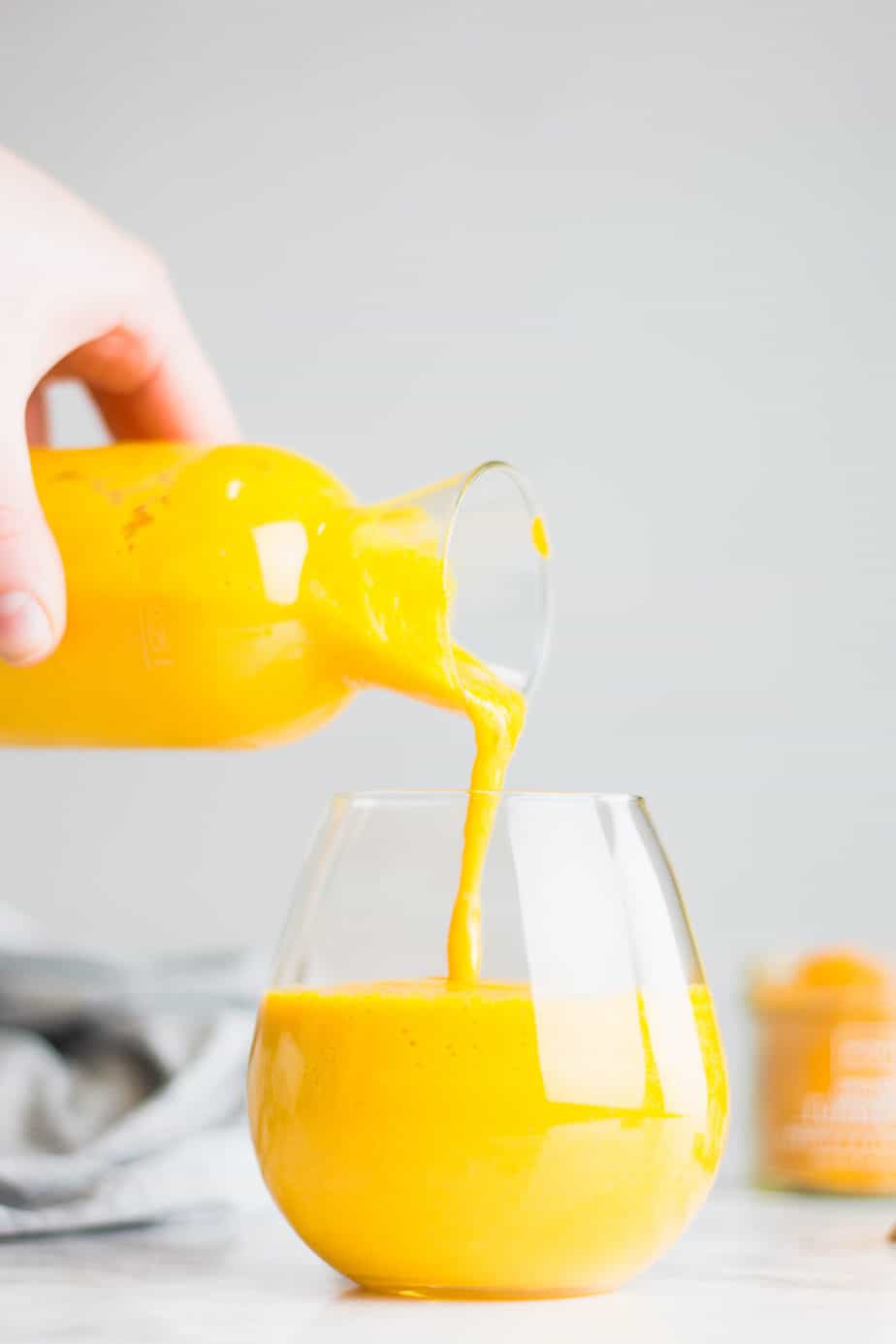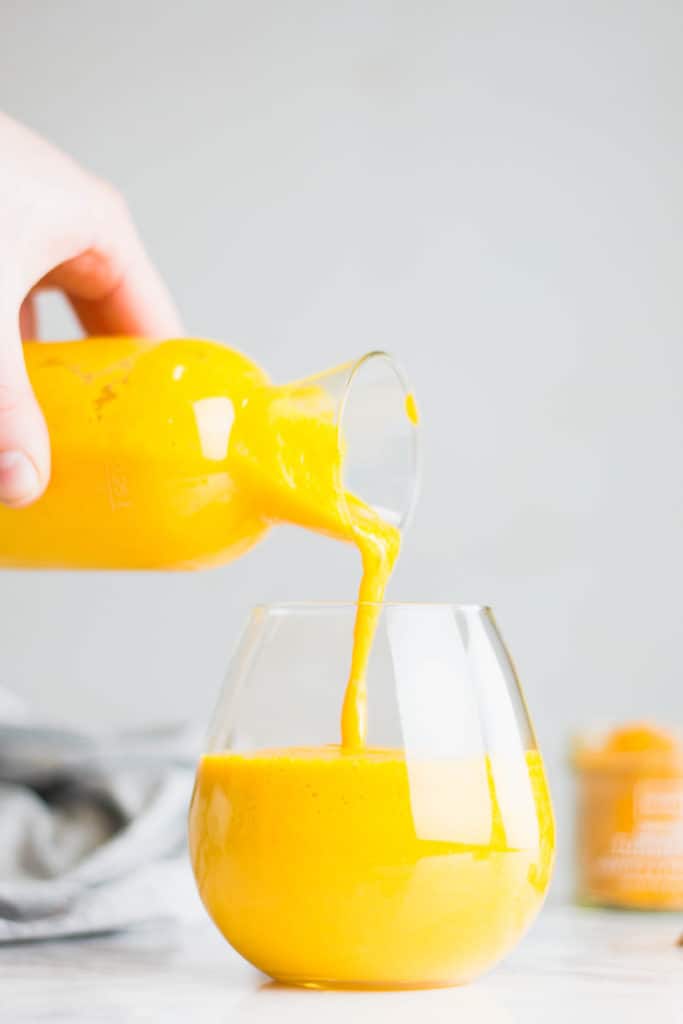 This vegan 5-ingredient Turmeric Smoothie Recipe is made with fresh anti-inflammatory and detoxifying superfood ingredients that provide many health benefits.
Made with pineapple, banana, and fresh ginger - it is full of warm flavors to enjoy on a Fall morning.
12. Creamy Coffee Chocolate Smoothie
This delicious Creamy Coffee Chocolate Smoothie is made from nutritious ingredients like bananas, rolled oats, and cocoa powder.
It is a great healthy breakfast or sweet afternoon treat. (vegan and naturally gluten-free)
A delicious combination of fruit and pumpkin to enjoy a Fall-themed smoothie on cozy mornings. Made with simple healthy ingredients.
An authentic version of Spiced Chai (or tea), also known as Masala Chai. This easy recipe uses whole spices and tea bags to create a warming, balanced, perfectly spiced cup of Chai tea.
15. Carrot, Apple, and Ginger Juice
A delicious juice recipe with Fall ingredients. Who said you can't enjoy juice during Fall? This tasty juice is full of nutrients and delicious Fall flavors that you will want to sip on every day.
Indulgent Non-Alcoholic Fall Drink Recipes
16. Easy Homemade Caramel Drizzle Frappuccino
A decadent homemade caramel drink to enjoy when the weather gets cold. This cozy coffee recipe is the perfect sweet pick-me-up you need this Fall.
17. Pumpkin Spice White Hot Chocolate
Warm up on those cooler nights this fall season with a cup of delicious, creamy, and perfectly spiced Pumpkin Spice White Hot Chocolate.
A perfect combination of pumpkin spice and white chocolate that is beyond delicious.
Made with a combination of homemade cinnamon syrup, espresso and steamed milk, Cinnamon Dolce Latte is the treat you were looking for!
Perfect for the cold season, this spicy latte will warm up your mornings.
This Caramel Apple Milkshake is packed with both apple and caramel flavor and then smothered in caramel sauce! This milkshake needs to be on your fall bucket list!
20. Spiced Pecan Hot Chocolate
With a deep pecan flavor, hints of spices, and a subtle saltiness, this hot chocolate is basically cosiness in a mug! The perfect hot chocolate recipe to try out this Fall.
I hope you love this list of The Best Non-Alcoholic Fall Drinks recipes as much as I do! Follow me on Instagram or Facebook for more yummy recipe inspiration.