Fruity Cocktails are the best way to stay cool this summer! So we have made a list of the best ones to sip on to beat the heat - from mango mojitos to lemon drop martinis, these drinks are all easy to make and full of delicious fruit flavor.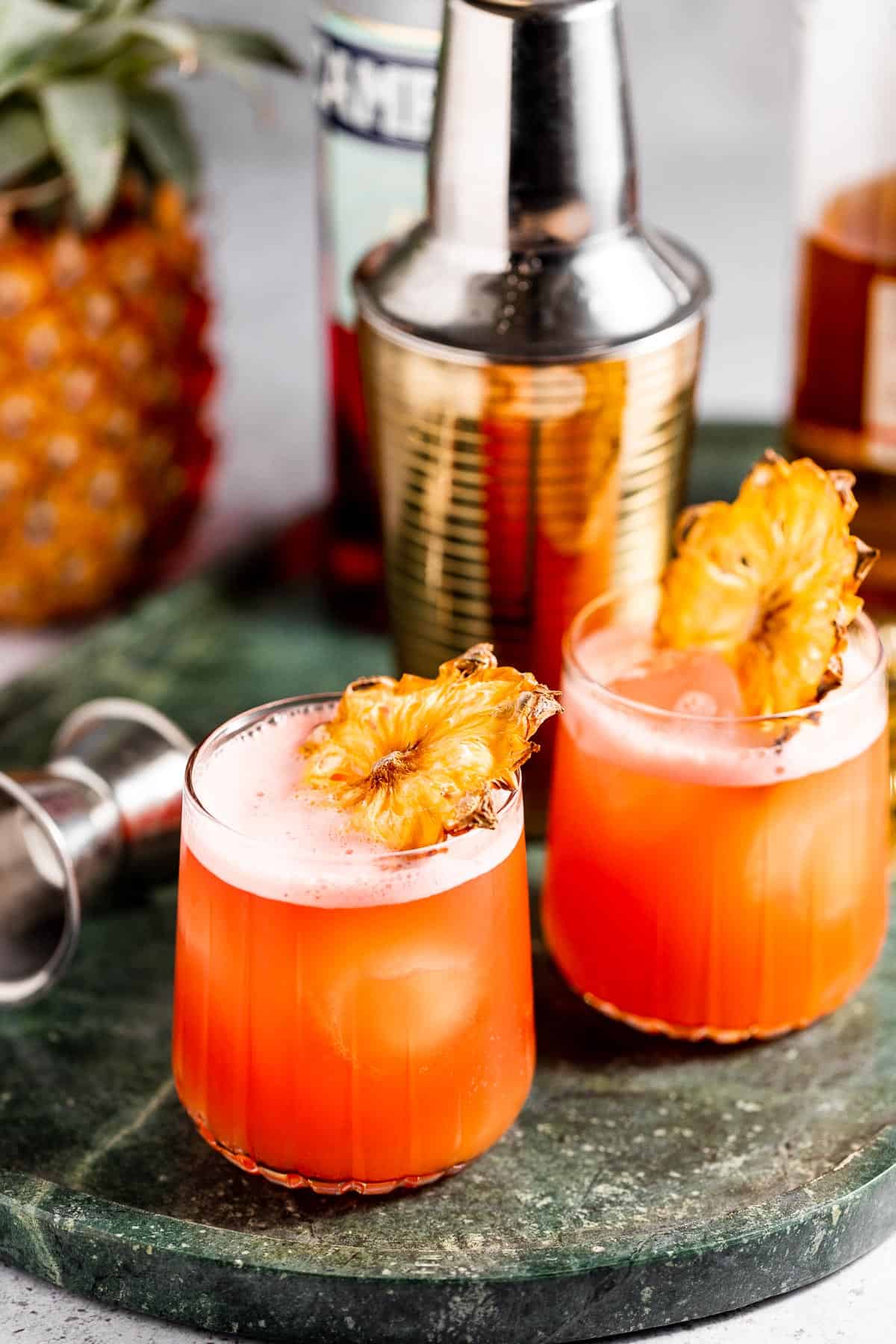 Making Fruity Alcoholic Drinks
Fruity cocktails are sweet and refreshing - which is exactly what you need on a hot summer's day or a fresh spring afternoon! They are a great way to make the most of seasonal produce and embrace the fresh flavors of the time of year.
Fruity cocktails can be made with a range of different liquors. From rum, tequila, vodka, and even bourbon! There are no limits when it comes to fruit-based cocktails, it is just important to balance the flavors well and to use the freshest and best quality ingredients you can.
Fruit cocktails are a great way to explore new and fun garnish options to create truly striking drinks. So whatever the occasion, there is a fruity cocktail that will fit the bill!
Looking for some fancy cocktail recipes to impress? Check out our list of THE BEST UPSCALE DRINKS!
12 Easy Fruity Cocktails
Enjoy our list of the best fruity cocktails to sip on. From the simple and refreshing to the more complex and unique, we've got you covered! All the delicious recipes below are easy-to-make and use standard, easy-to-find ingredients.
We hope you find a new favorite cocktail as you embrace the fruitier side of life!
1. Mango Mojito
2. The Jungle Bird
3. Pineapple Pornstar Martini
4. Spicy Frozen Pineapple Margarita
5. Fresh Blueberry Gin Cocktail
6. Strawberry Champagne Fizz
7. Lemon Drop Martini
8. Deep Eddy Cocktail
9. Blackberry Lime G&T
10. Blueberry Moscow Mule
11. Fizzy Fig and Thyme Gin Cocktail
12. Lynchburg lemonade
I hope you love this list of Fruity Cocktails as much as I do! And if you want to see more of my food adventures, follow me on Instagram or Facebook.