This Easy Spicy Frozen Pineapple Margarita is the ultimate cocktail to cool you down on warm days. You can whip up this spicy pineapple margarita in under 5 minutes and you only need a handful of ingredients.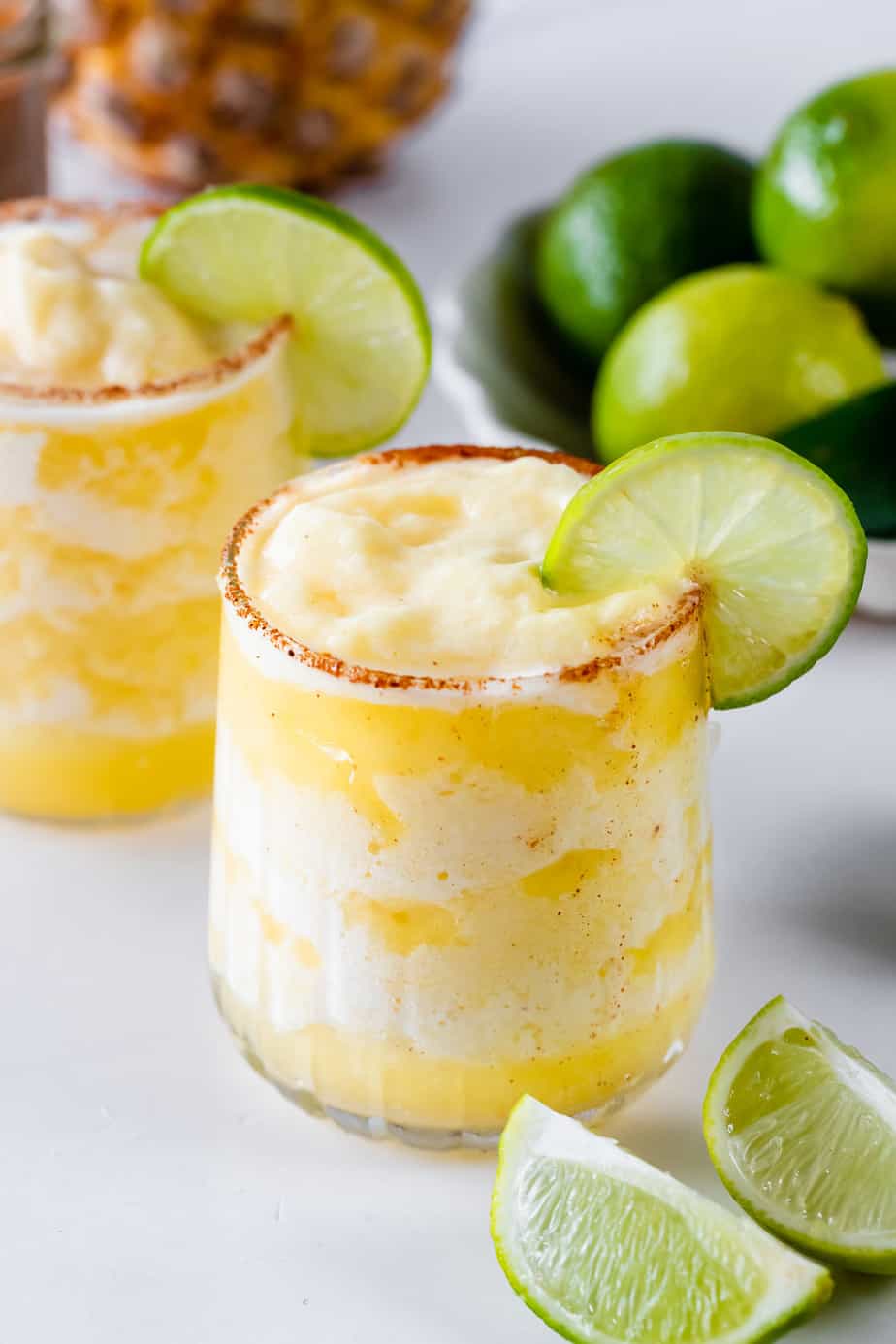 How to make a spicy frozen pineapple margarita
Place the ice, frozen pineapple chunks, lime juice, agave nectar, tequila and triple sec in a blender.
Blend until completely smooth. Give it a stir halfway if the blender gets stuck or add a little extra lime juice, or tequila (we won't judge).
To add a little spicy flavor, place salt and cayenne pepper in small plate. Use half a lime to rim the glasses then place the rim of the glass in the cayenne pepper mixture.
Top with a slice of lime and enjoy!
Ingredients you'll need
Frozen pineapple chunks - you can use store bought pineapple chunks, but I simply cut a fresh pineapple into small chunks and pop them in a container in the freezer overnight.
Lime juice - Freshly squeezed is always the best.
Agave nectar - You can leave this out if you want your pineapple cocktail to be less sweet or even substitute for honey.
Tequila - Use your favorite one.Tequila silver is generally better than gold tequila for margaritas because it has a more pure, stronger flavor.
Triple Sec - Just to add a little citrus flavor.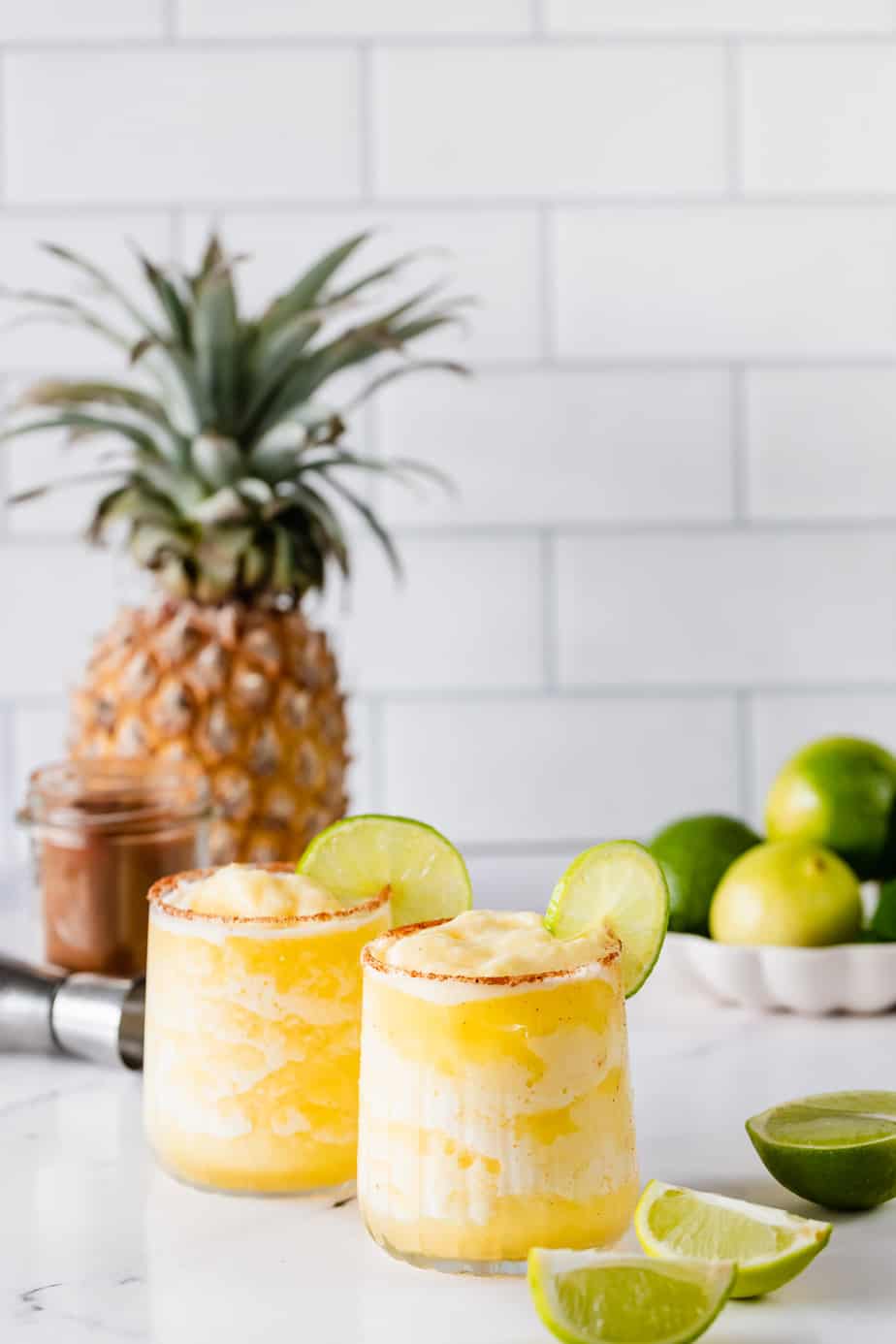 Frozen pineapple margarita without triple sec
There are many options to make any margarita recipe without using triple sec. You could easily substitute triple sec for cointreau or simply leave it out and ad an extra dash of tequila. If you still want that citrus flavor, include a splash of lemon or orange juice or garnish with orange rind.
Frozen pineapple margarita with pineapple juice
If you're as pineapple crazy as I am, you might want to add even more pineapple flavor to your frozen pineapple margarita. To do this simply add ½ cup pineapple juice and an extra ½ cup of ice. If you're looking to make a frozen margarita mocktail, substitute the tequila and triple sec for pineapple juice.
More easy cocktail recipes:
Frozen Pineapple Margarita
A refreshing twist on a classic frozen margarita with a spicy rim.
Ingredients
1 cup ice
2 cups frozen pineapple chunks
2 tbsp lime juice
2 tsp agave nectar
¼ tequila
3 tbsp triple sec
For the Garnish:
cayenne pepper
salt
lime slices
Instructions
Place all the ingredients for the margarita into a blender. Blend until smooth.
For the rim, combine salt and cayenne pepper in a small plate. Run a lime wedge along the edge of each glass and dip into the cayenne pepper mixture.
Garnish with fresh slices of lime.