Not sure what to serve with fish tacos? Check out this helpful list of ten easy sides that are quick to make and taste delicious!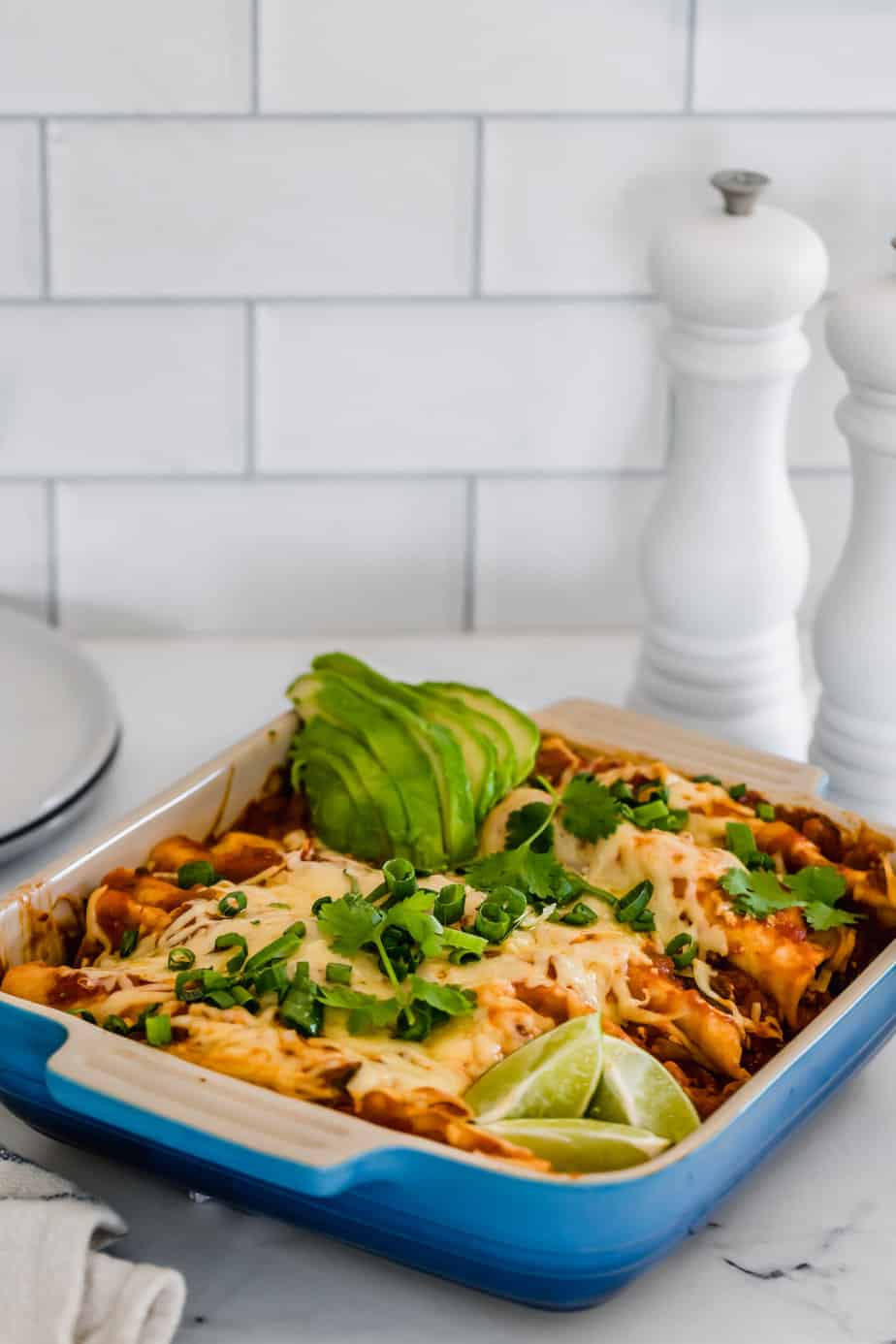 Serving Fish Tacos
Fish tacos are a popular Mexican dish that is full of delicious flavor and texture! These tacos can be enjoyed all year round but are mostly eaten during the summer months.
The fish in the tacos can be prepared in different ways - fried, grilled or baked. And they can be served in hard shell tacos or soft shells.
Either way you make them, the combination of flaky fish, creamy sauce, and warm tortilla is unbeatable!
It is best to serve fish tacos with light, simple sides that won't overwhelm the subtle flavor of fish tacos but rather will let them shine.
So if you are looking to turn your tasty fish tacos into an unforgettable meal, add one of the following complimentary side dishes to take it to the next level.
Jump to:
Healthy & Easy Side Dishes To Eat With Fish Tacos:
This list is compiled with a variety of different side dishes that pair well with fish tacos. There are healthy sides, traditional corn side dishes, low-carb sides, and more. Check out this delicious list for some fun, new serving ideas!
Brussels Sprouts with Bacon & Cheese is an easy side dish that will leave everyone wanting more!
Crisp sautéed brussels sprouts and smokey bacon are oven-baked in a creamy garlic sauce topped with parmesan and mozzarella cheese. Keto-friendly and gluten-free, this is a side everyone can enjoy with fish tacos!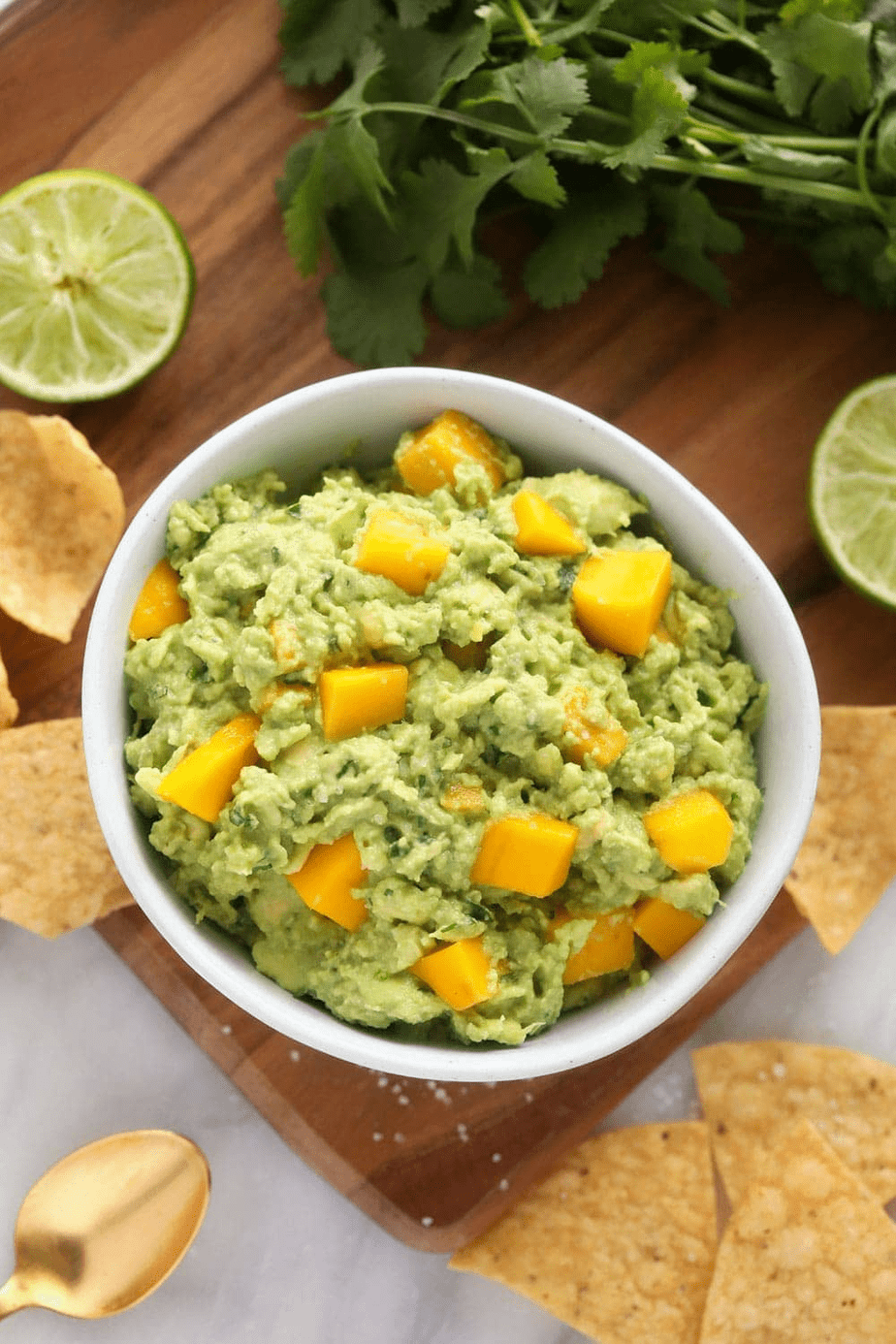 Time to get tropical! A perfect sweet and savory mango guacamole recipe that is ready in 5 minutes.
This delicious guacamole recipe is the perfect companion to fish tacos on a warm Summer's day.
Cucumbers are refreshing, cheap, and easy to turn into a tasty salad. If you are looking for a side dish that is tasty but also refreshing, then this cucumber salad is what you need.
This Jalapeno Hummus is super creamy and packed with delicious fresh jalapeno flavour. This homemade hummus recipe is easy to make and is perfect to serve as a spicy kick with fresh fish tacos.
This easy salad recipe really lets raw, peak-season tomatoes shine. The salad is also versatile, so you can change it up each time you make it.
Try adding some cucumber, mozzarella, avocado, arugula or even peaches. It is a fresh, healthy side salad that can be enjoyed with fish tacos.
Grilled corn is a simple, nostalgic dish, and that first juicy bite always makes you want more. Corn on the cob is a quintessential side dish that is the perfect match to serve with fish tacos.
This Vegan Avocado Broccoli Pesto Pasta is easy to make and its pesto sauce is packed full of fresh flavor and healthy ingredients.
A tasty pasta dish that can be made in just 20 minutes and is perfect for the summertime!
Vegan Avocado Pesto Pasta
This Vegan Avocado Pesto Pasta is easy to make and its creamy sauce is packed full of fresh flavor and healthy ingredients. A tasty pasta dish that can be made in just 20 minutes!
Ingredients
17 ounces (500g) Fusilli or your favorite pasta
½ cup peas
6 ounces broccolini
1 whole avocado
1 cup fresh basil
1 cup baby spinach
¼ cup lemon juice
4 cloves of garlic, minced
Salt & pepper, too taste
2 tablespoon olive oil, divided
Fresh basil (for garnish)
Parmesan or vegan cheese (for garnish)
Instructions
Cook the pasta until al dente, reserve a ¼ cup pasta water. Strain the pasta and set aside.
Place the remaining ingredients, using only 1 tablespoon olive oil, in a food processor and blend until smooth and creamy.
Place a skillet over medium heat and add the remaining 1 tablespoon olive to the pan.
Once the pan is hot, fry the broccolini for a few minutes until cooked but still crunchy.
Add the pasta, avocado pesto, pasta water and peas.
Toss until well combined.
Serve with fresh basil.
Notes
*If the sauce is too thick, feel free to add a little extra water to the pan.
Tortilla chip-crusted baked jalapeño poppers recipe that is easy, amazing, and better than the fried version! These poppers are delicious when served with fish tacos - I highly recommend them!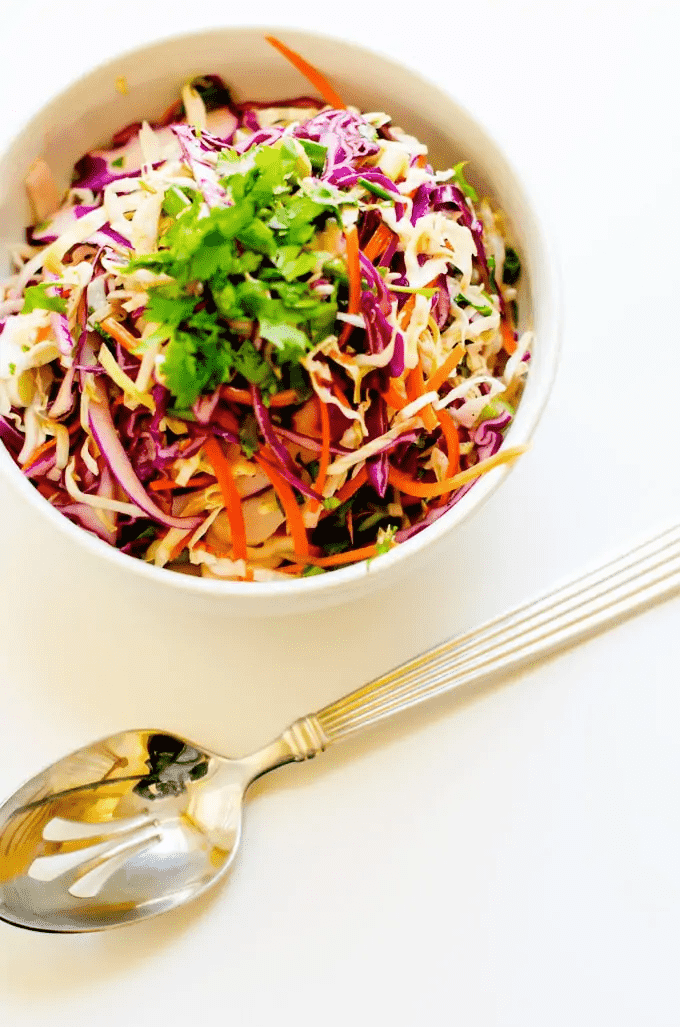 This Citrus Slaw is guaranteed to make your table more beautiful, and it will also make your taste buds sing.
This light side is perfect for the warmer weather and for your next Mexican night.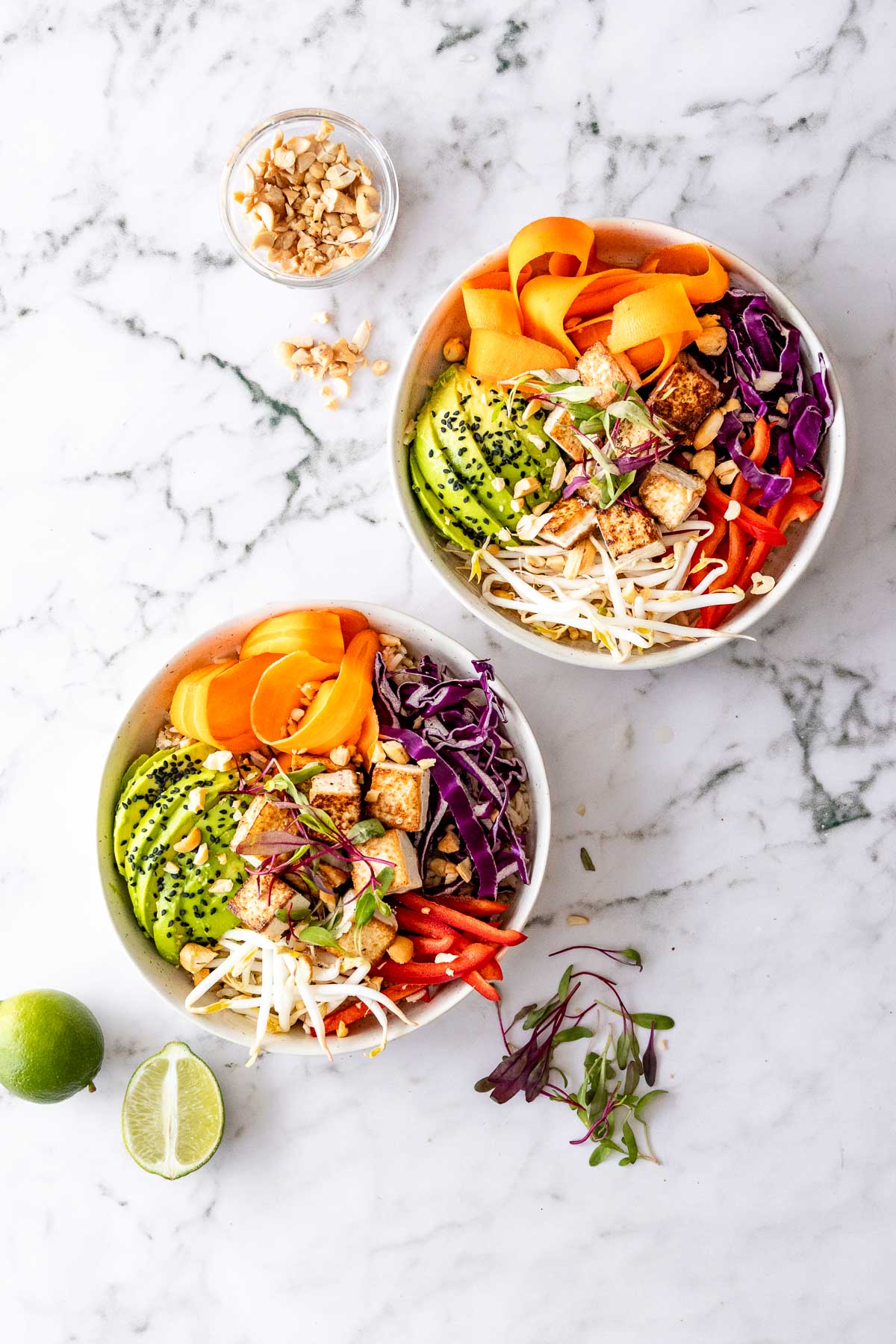 A delicious Dragon Bowl recipe with fresh vegetables, tofu, and brown rice drizzled with the most delicious dragon sauce. \These simple and healthy bowls are vegan, gluten-free, and perfect as a hearty summer side dish.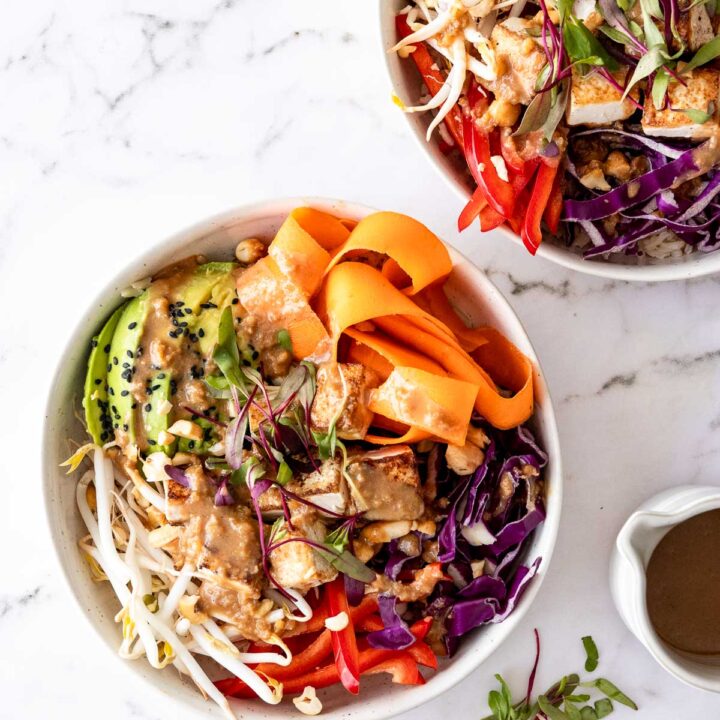 Dragon Bowl
A delicious Dragon Bowl recipe with fresh vegetables, tofu, and brown rice drizzled with the most delicious sauce. These simple and healthy Buddha bowls are vegan, gluten-free, and perfect for meal prep.
Ingredients
Dragon Bowl
1 block firm tofu (12 oz./350g), cubed
1 tablespoon sesame seed oil
1 cup cooked brown rice
1 cup red cabbage, shredded
1 carrot, ribboned or sliced
½ cup bean sprouts
1 avocado, sliced
¼ cup roasted cashews (or peanuts), chopped
Dragon Sauce
3 tablespoon sesame seed oil
2 tablespoon lime juice
1 - 2 cloves garlic, minced
1 - 2 teaspoon minced ginger
3tbsp nutritional yeast
1 tablespoon coconut sugar
3 tablespoon tahini
3 tablespoon water
3 tablespoon soy sauce
Instructions
Cook the tofu. Cut the tofu into cubes. Place them in a pan with sesame seed oil on medium heat. Let each cube cook for about 4 - 6 minutes, or until golden brown on each side. Remove from heat.
Make the dragon sauce. Whisk all the sauce ingredients together in a small bowl until well combined.
Assemble the bowl. Start assembling the bowl by spooning the brown rice into the bottom of your serving bowl. Then arrange the cabbage, carrots, red bell pepper, sprouts, avocado, and tofu in little piles on top. Sprinkle over the nuts and drizzle over the dragon sauce, and enjoy!
Notes
RECIPE TIP: Use firm tofu for this recipe to achieve crispy cubes of tofu. Also, don't rush the cooking process of the tofu, give it enough time to brown nicely on each side when you fry the tofu cubes.
RECIPE TIP: You can double the sauce recipe and store the extra sauce in the fridge for up to one week. The dragon sauce is delicious with all sorts of salads and stir-frys.
I hope you love this list of side dish ideas for What To Serve With Fish Tacos! And if you want to see more of my delicious food adventures, follow me on Instagram or Facebook.
More yummy dishes to try out: