A collection of 15 Best Side Dishes for Grilled Shrimp to enjoy this summer. Grilled shrimp is delicious and healthy and can be served in many different ways with a variety of sides.
Jump to:
Easy & Tasty Sides for Grilled Shrimp
Shrimp is versatile seafood that is full of flavor and is a healthy source of protein. There are many different ways you can serve and cook shrimp - and this list will provide you with some inspiration for what to serve with grilled shrimp.
Shrimp is light, delicious, and cooks in minutes so it's a great way to make a quick meal that's gourmet level for entertaining family and friends. You can pair shrimp with so many flavors and textures so the options for side dishes are endless.
We hope this list will help you to create delicious side dishes for your grilled shrimp this summer!
If you love shrimp, check out my delicious Lemon Garlic Butter Shrimp Pasta recipe!
This easy-to-make side dish is the perfect pairing for grilled shrimp. Vegan, gluten-free and keto. You definitely can't go wrong with this recipe.
Add a dash of lemon juice or sprinkle a little feta cheese over the top for an a little extra something.
Crunchy, easy to make and packed with color. This easy grilled shrimp side dish is a great option for those summer lunches.
Made with a sesame dressing, this twist on a classic coleslaw is all you'll need for those warm summers day.
The perfect side dish for any kind of grilled shrimp. This squash recipe takes only twenty minutes to make and will be delicious for anyone.
Who doesn't love sweet potato fries? These deep fried beauties are the ultimate side dish for your favorite grilled shrimp main dish. Quick and easy to make and so much better than store bought.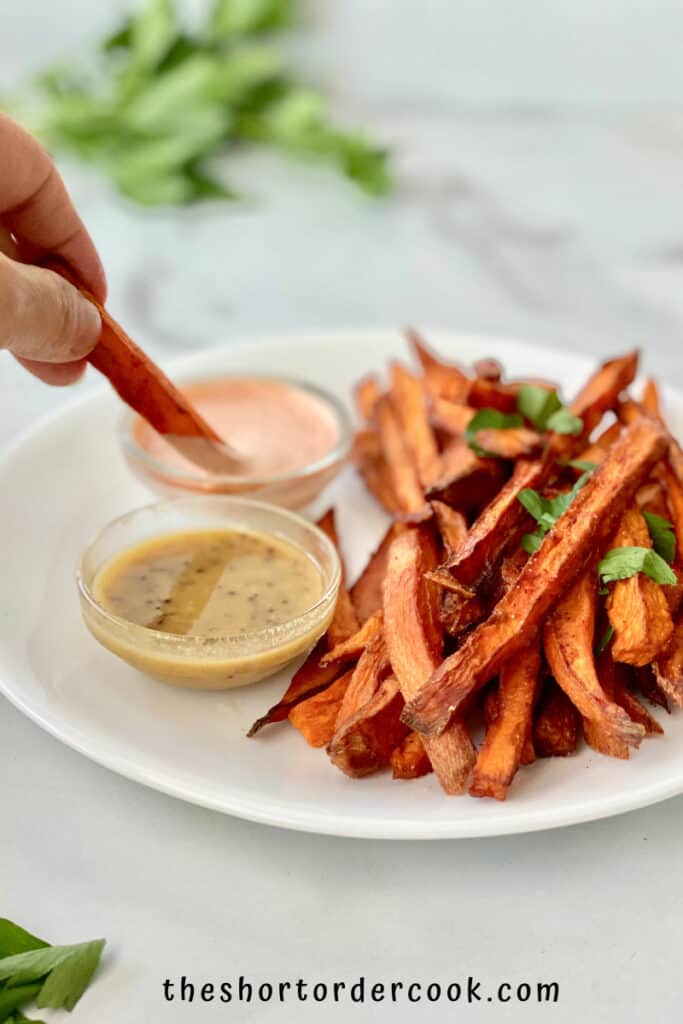 Couscous salad is one of my all time favorite side dishes. It is such an easy side dish to make and can really be made into any variation.
This vegan side dish is filled with charred corn, chickpeas and tons of fresh veggies.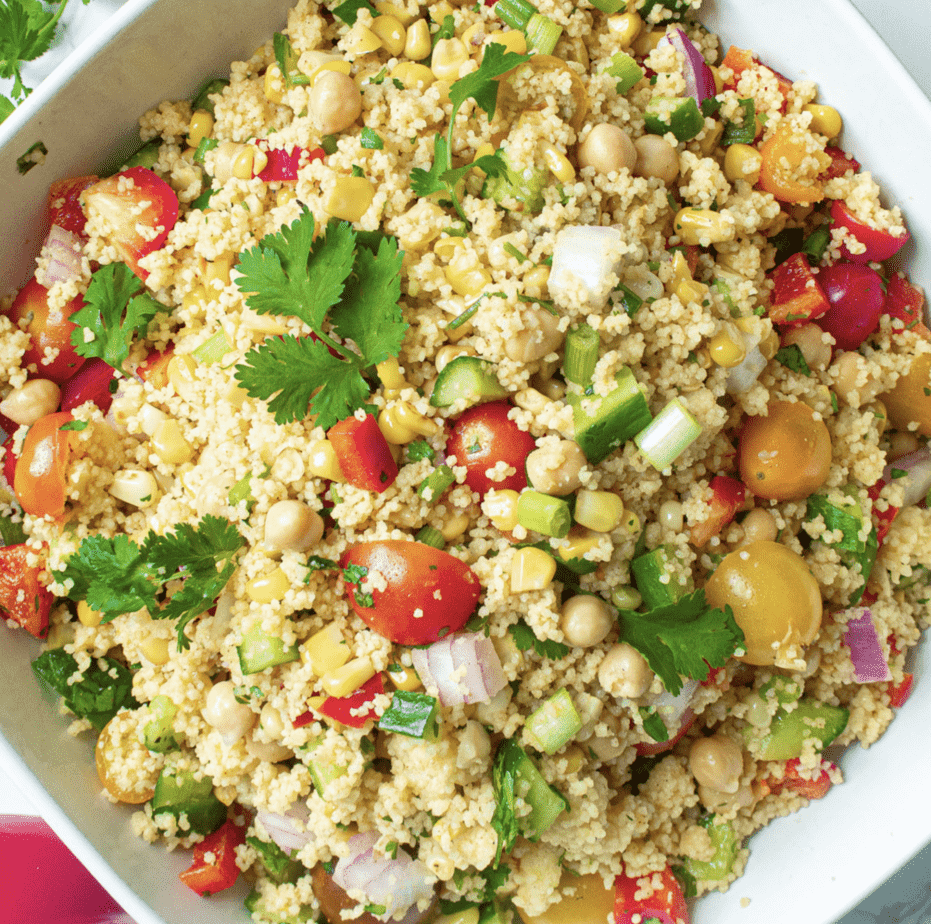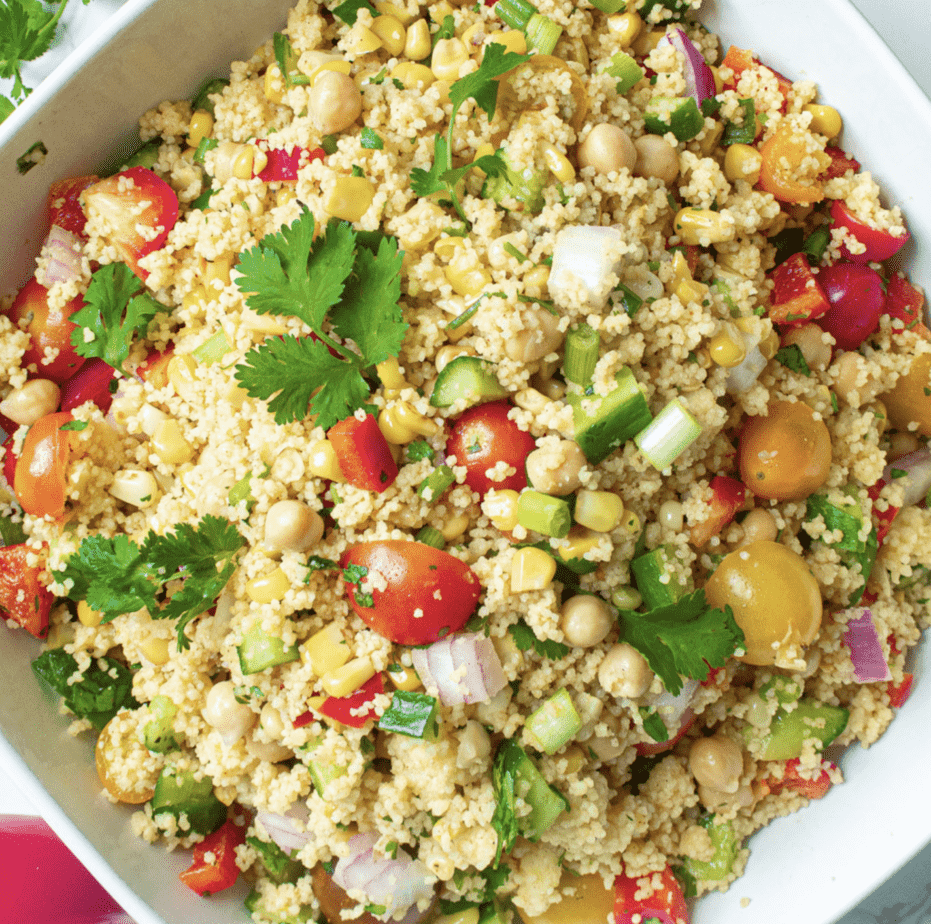 Fresh and zesty, this spicy mango salsa is a delicious side dish that pairs perfectly with grilled shrimp. If you're looking for something a little different, this fresh salad recipe is all you'll need.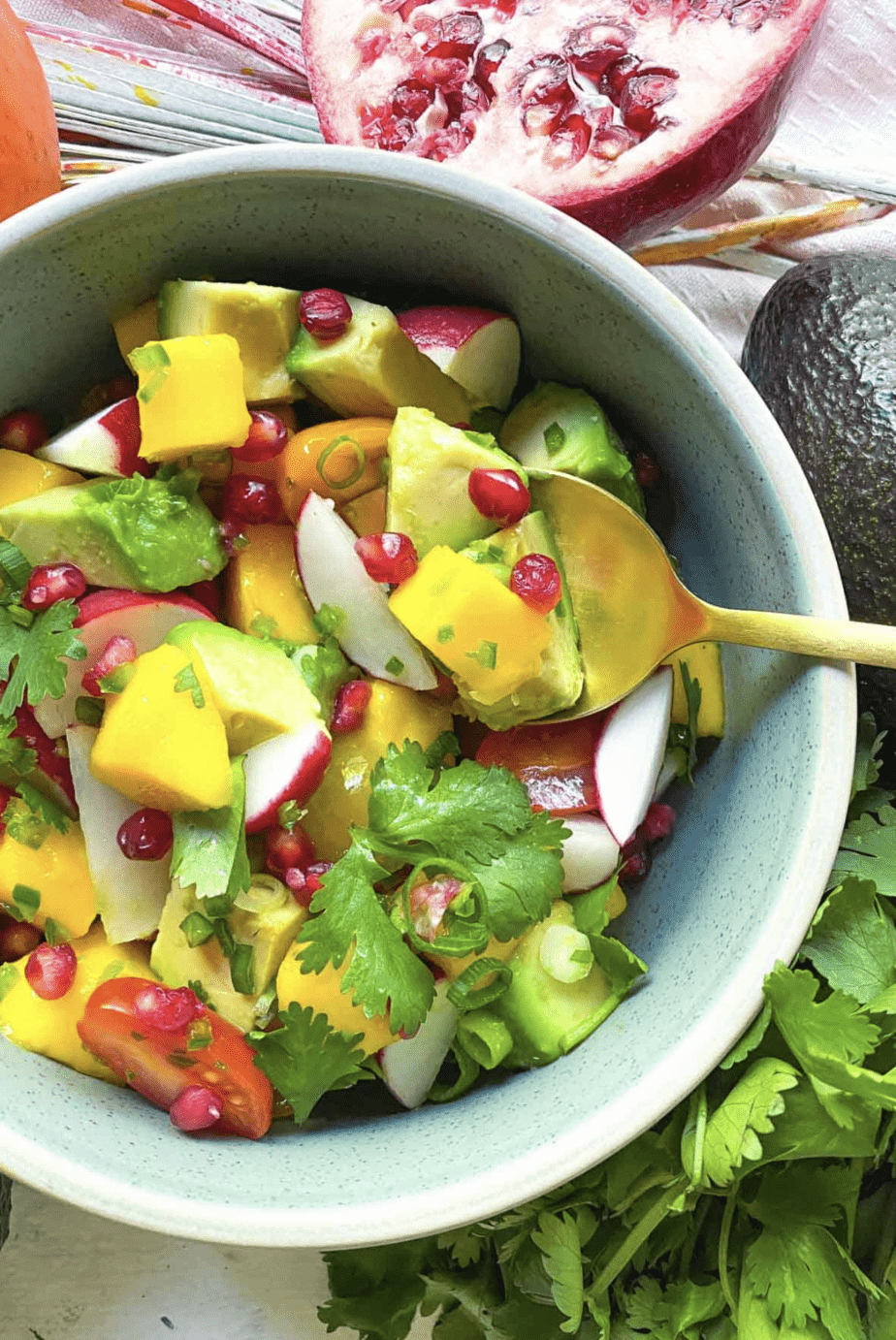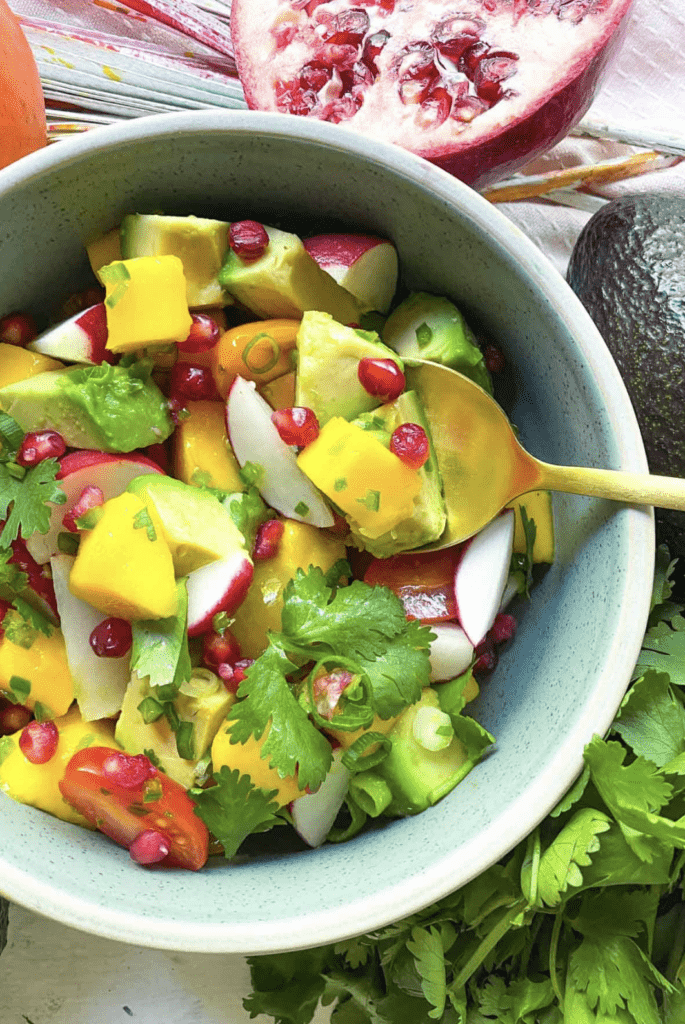 If you're looking for a quick meal with unique flavors, this side dish is the one. Made with simple, light and fresh ingredients, this one bowl salad recipe is the best summer side dish.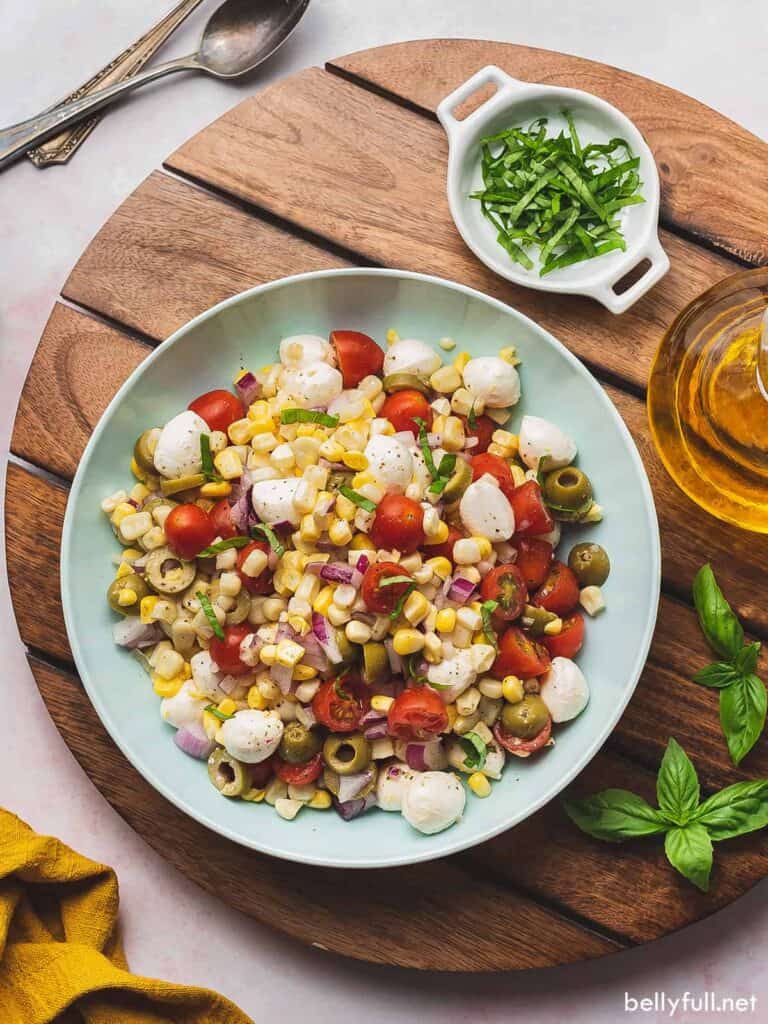 The combination of white beans, charred asparagus, fresh herbs and creamy feta makes this side dish salad a winner. The perfect addition to any BBQ or picnic.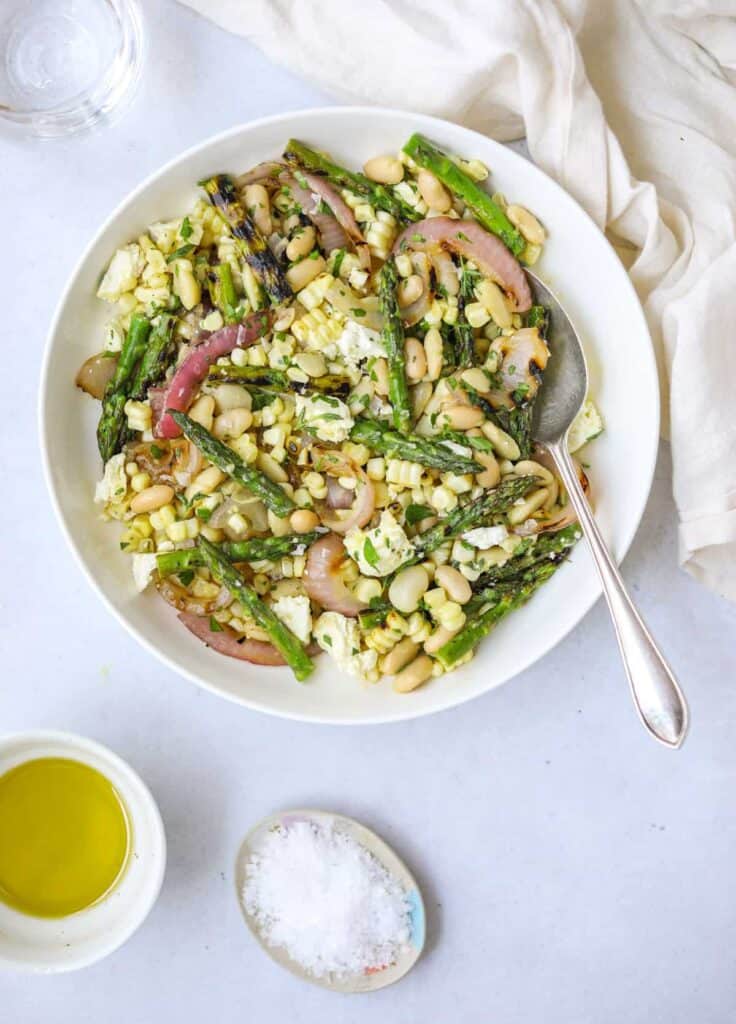 Spice up your traditional coleslaw recipe with this shaved brussels sprout coleslaw. An easy to make side dish that will bring any grilled shrimp dish alive. Add a few tortilla chips to the mix and you've got a party going.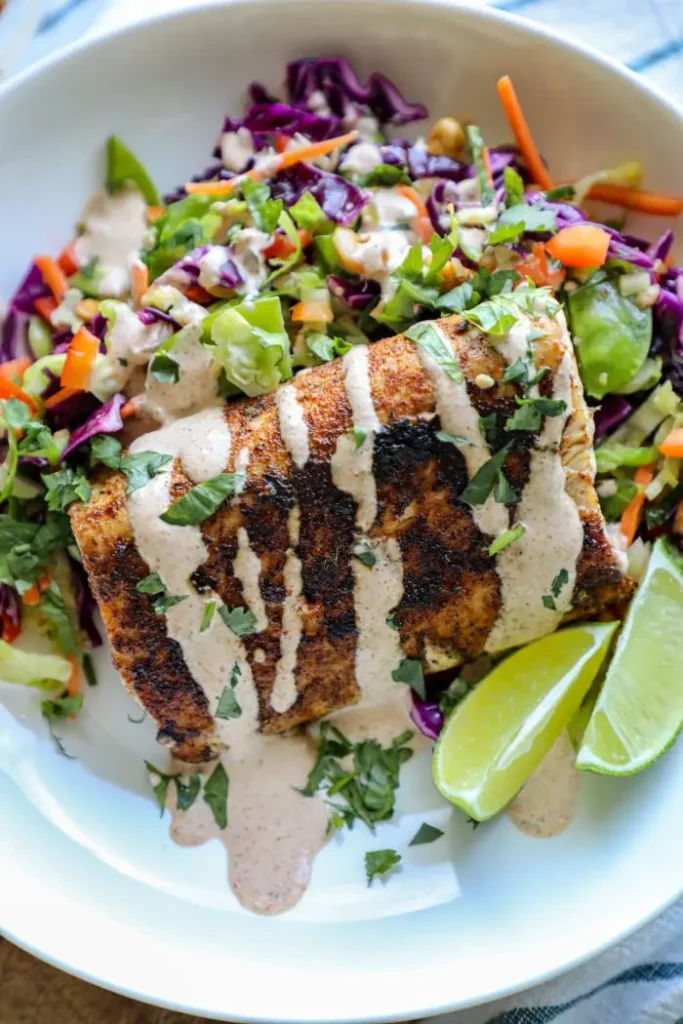 Made with zucchini, red onion and bell peppers these quick and easy vegetable skewers are the ultimate thing to serve with grilled shrimp.
Brushed with a fresh herb sauce and drizzled with balsamic vinegar to top it all off.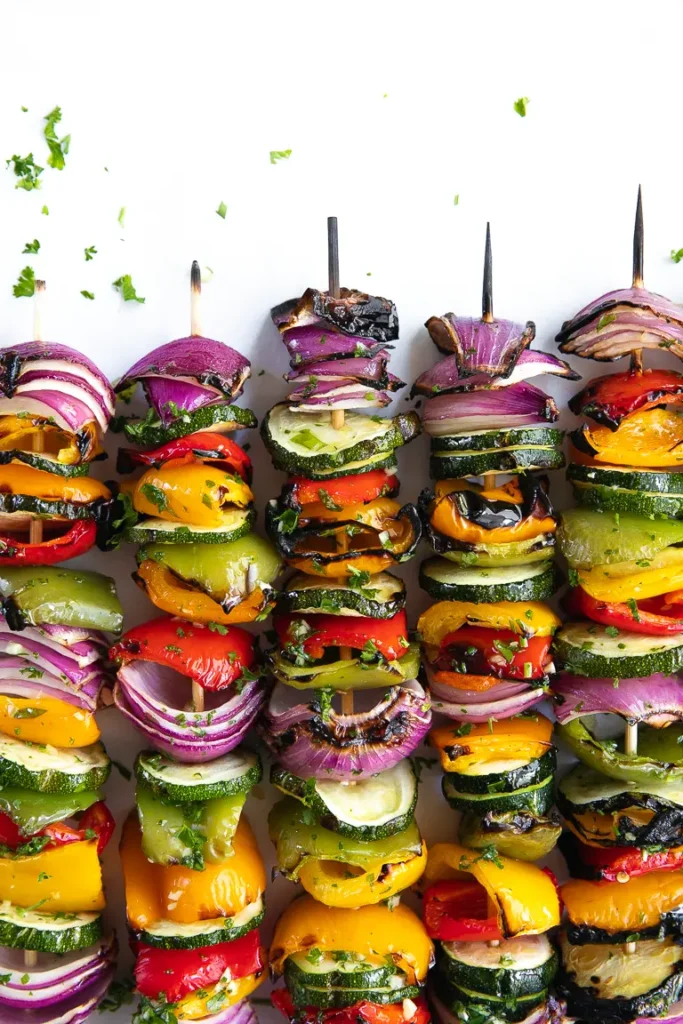 This instant pot side dish recipe comes out perfect every single time. Perfect for asian inspired grilled shrimp dishes. Made with fresh ginger, parsley and jasmine rice to give it the perfect balance of flavors.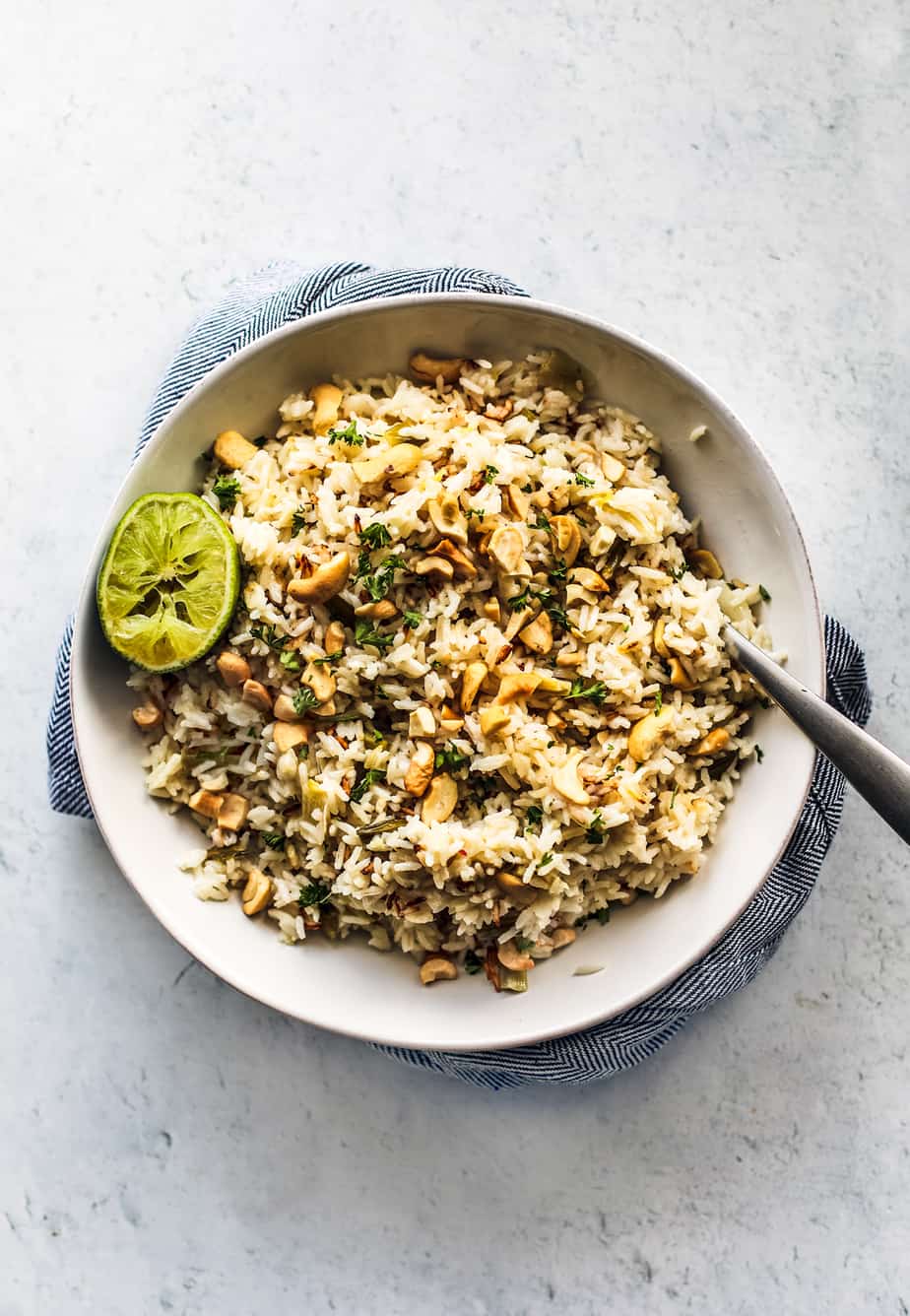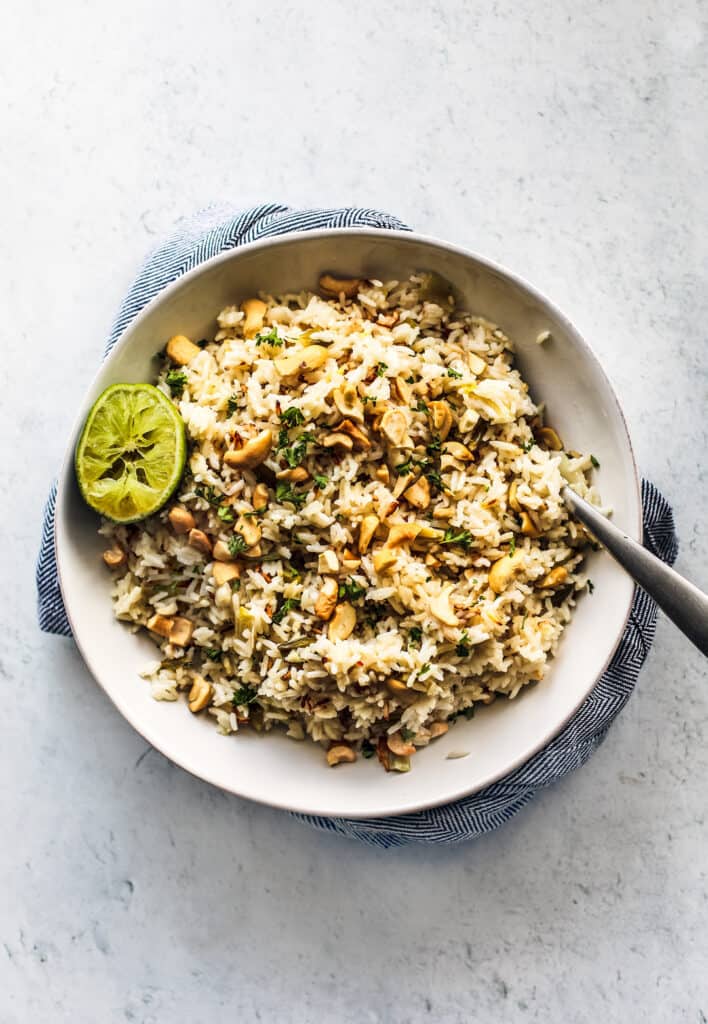 This 30 minute side dish is made with fresh corn, jalapenos, herbs and toasted pumpkin seeds. A real feast of flavors coming together.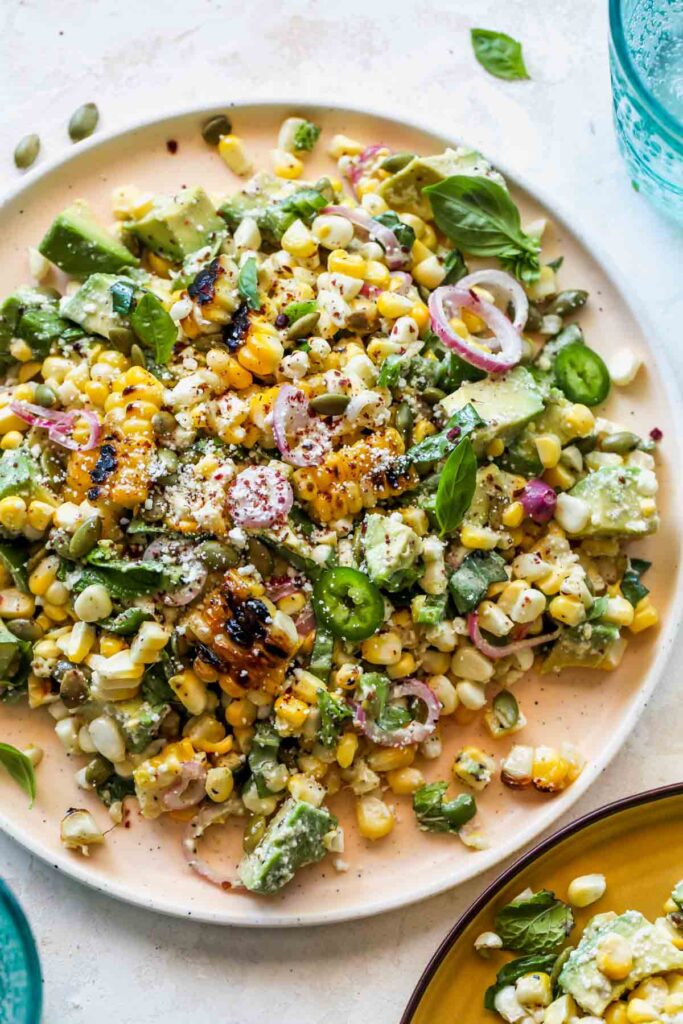 Everybody loves a little cheesy side dish. This one pan dish is a quick and easy warm side dish for any time of the year. Keto friendly and so easy to make.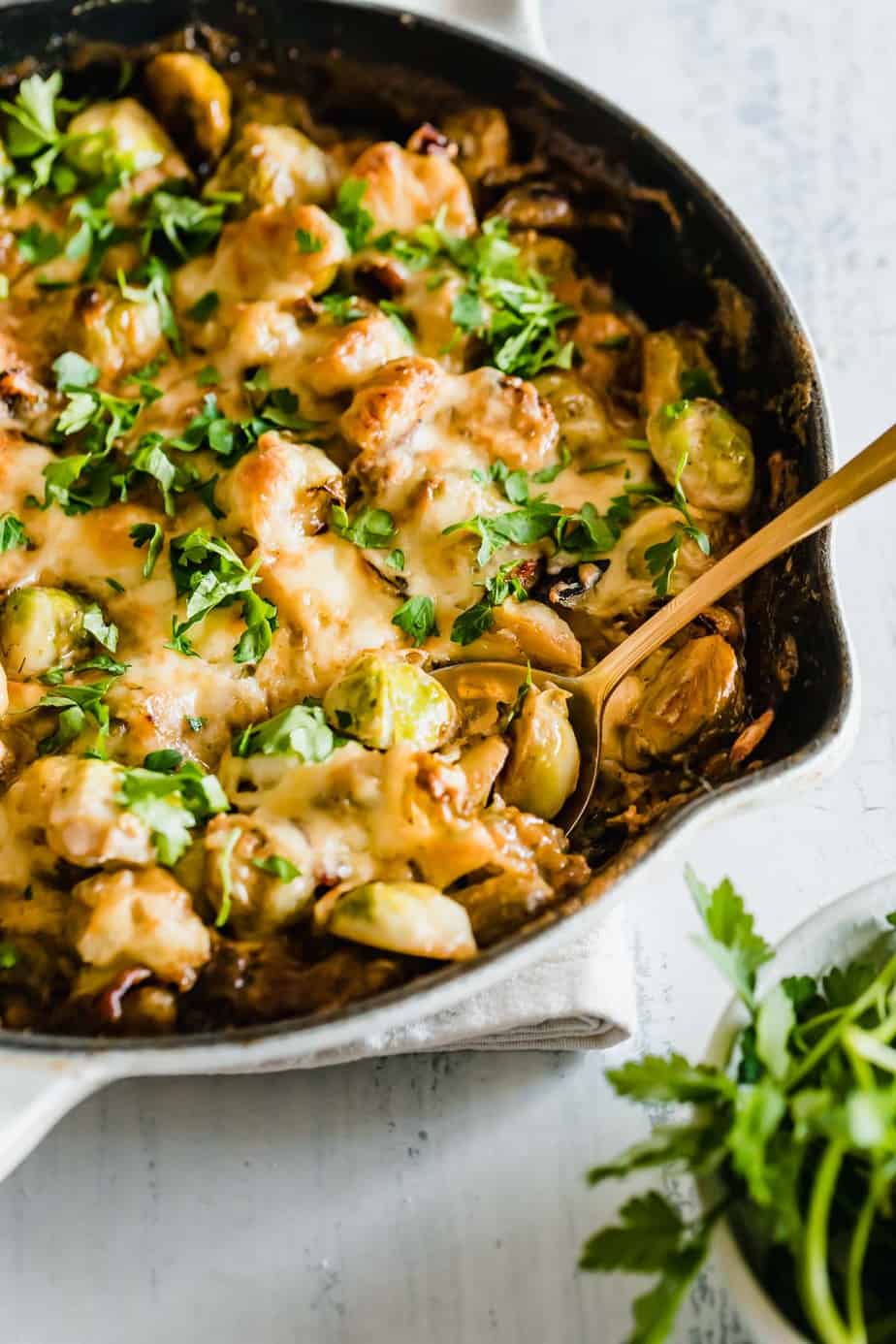 This is a delicious twist on an old classic side dish recipe. Made with crisp sweet peas and creamy feta and avocado. Finished off with toasted bread and a basil vinaigrette.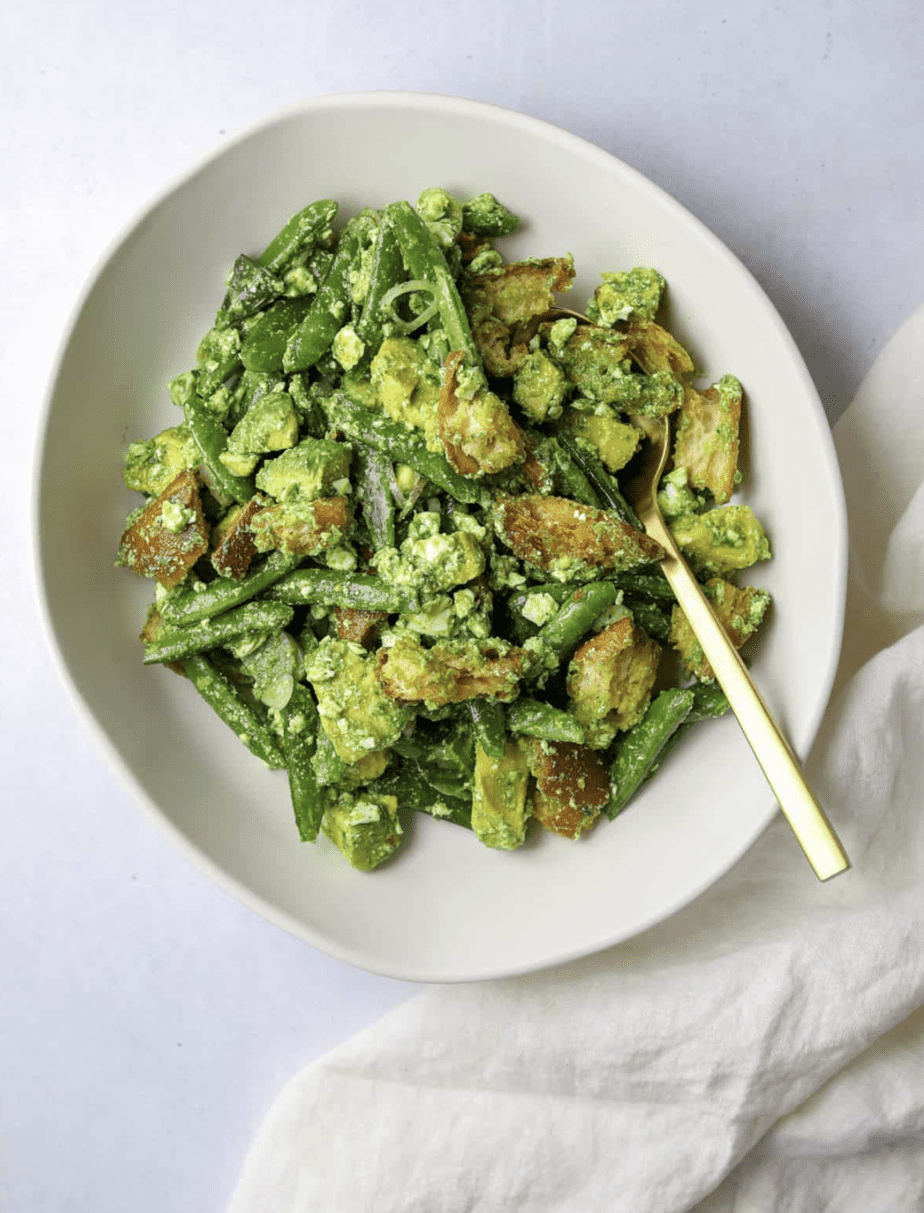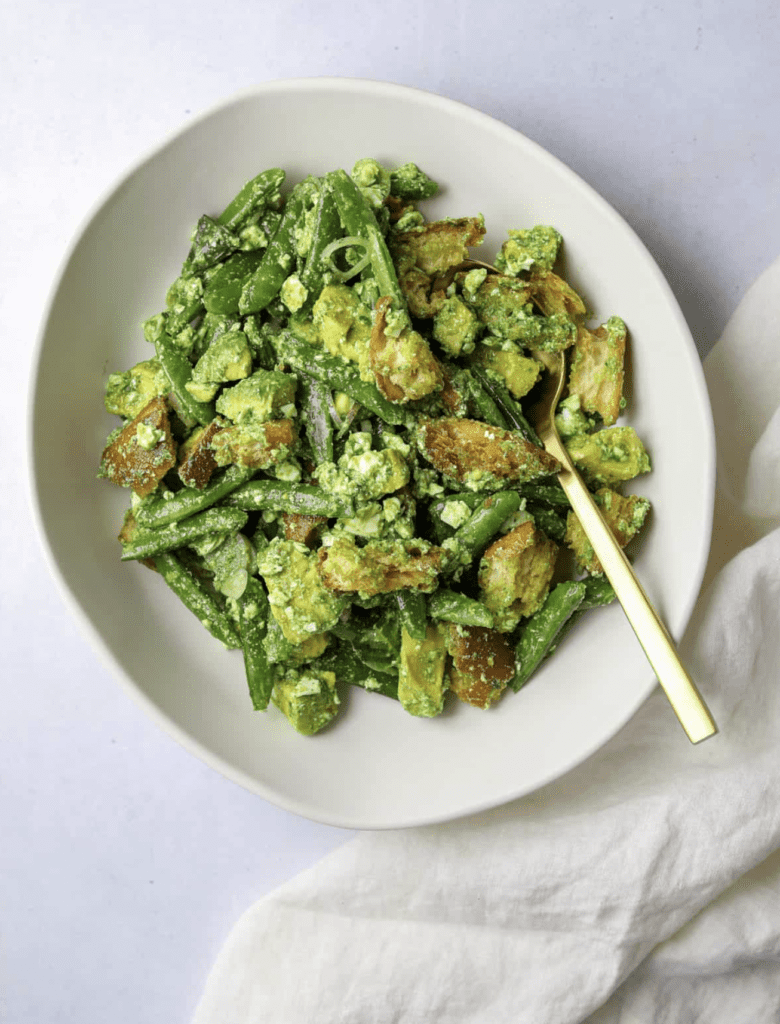 Looking for something a little healthier to serve with your grilled shrimp dish? This easy throw-together mayo-free coleslaw recipe is all you need. With a zesty dressing and vibrant colors.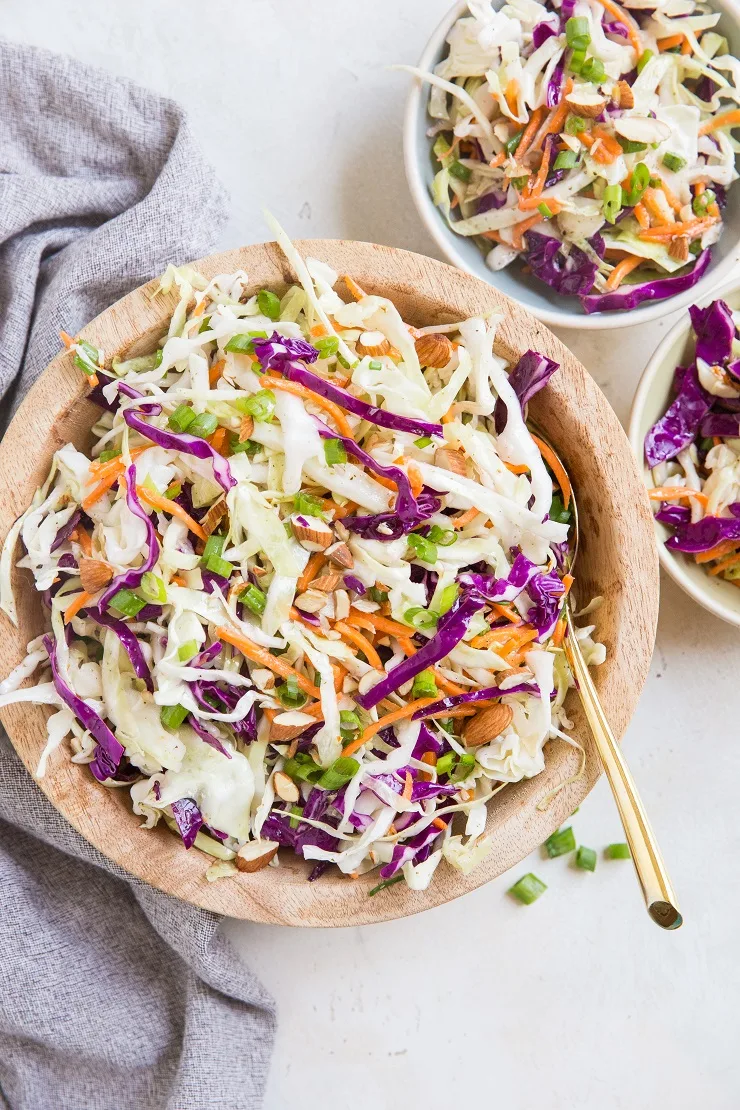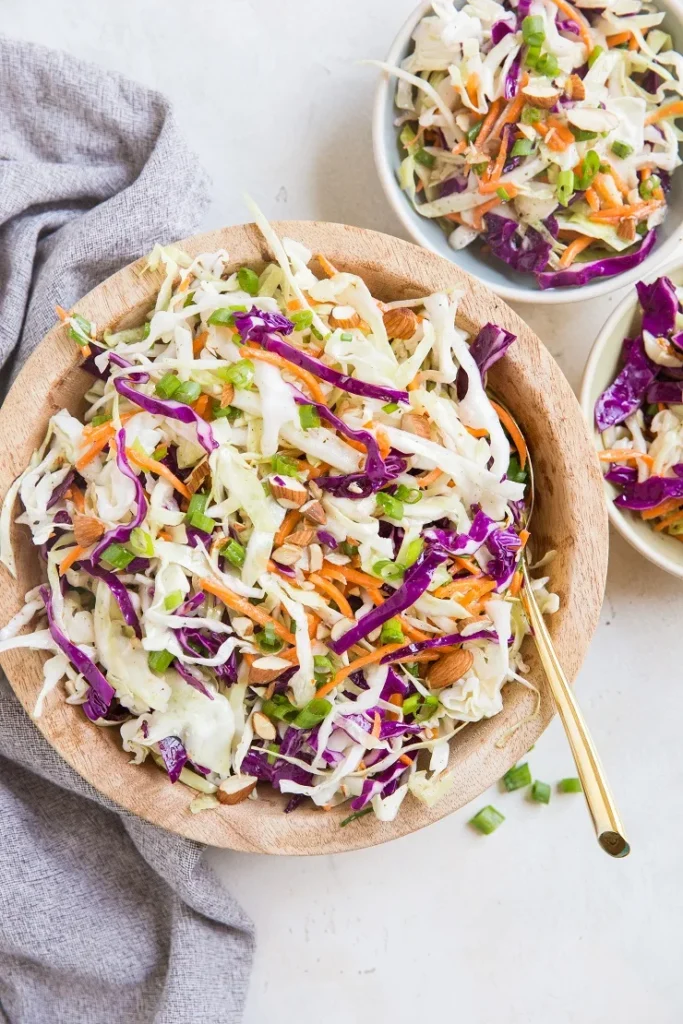 More Side Dishes:
I hope you love this list of Side Dishes For Grilled Shrimp as much as I do. And if you want to see more of my food adventures, follow me on Instagram or Facebook.