Almond Milk Iced Coffee - A vegan, refined sugar free drink that will keep you cool and energised throughout the summer. This iced coffee recipe is definitely a delicious, healthier alternative to Starbucks.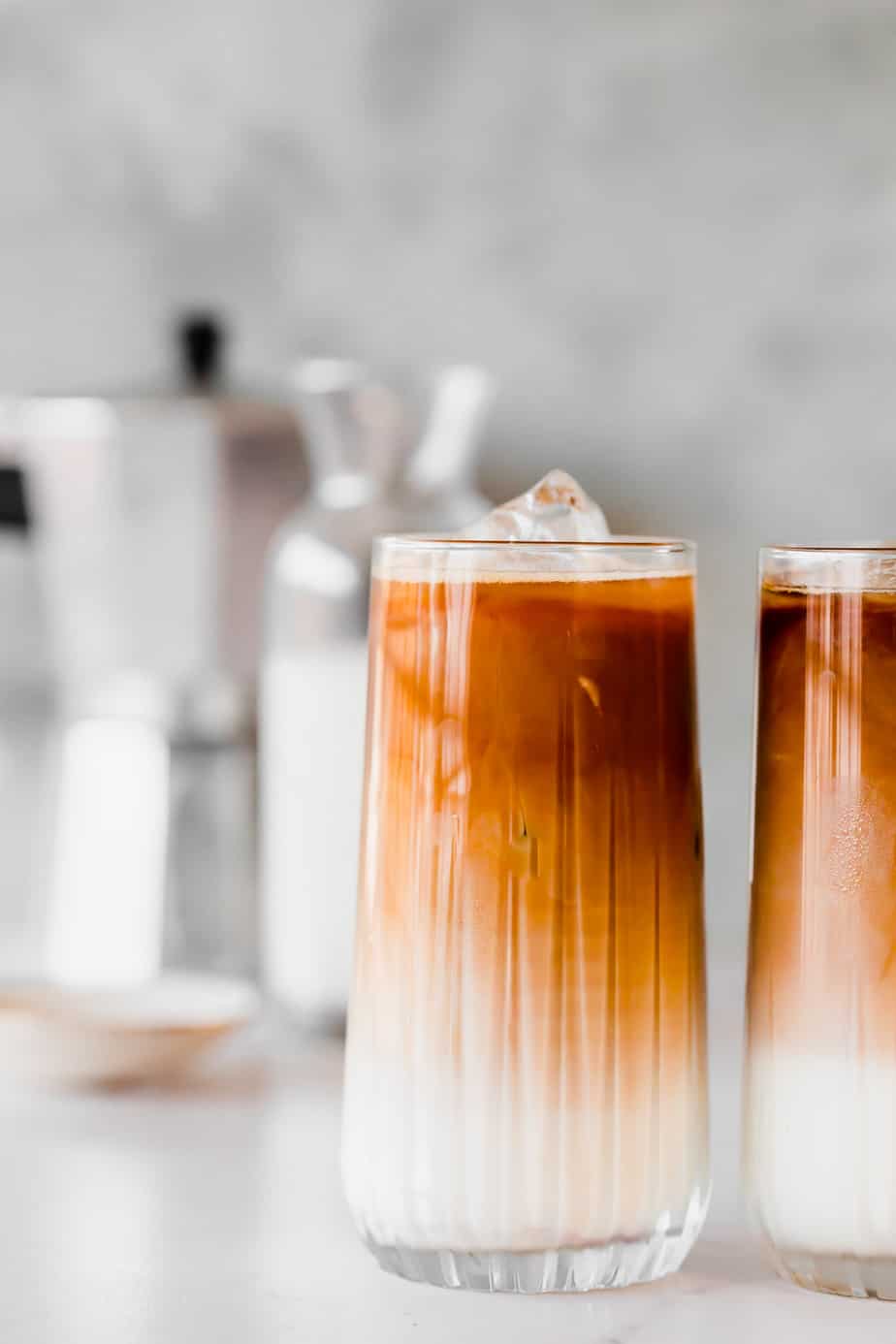 Which Iced Coffee Is The Healthiest
This almond iced coffee recipe is definitely one of the healthiest iced coffee recipes out there. It's basically just coffee and almond milk with a little extra flavor. So not only is it a super easy iced coffee recipe but also incredibly low calorie and sugar free.
Is Iced Coffee Good For Losing Weight
This vegan iced coffee is a great way to beat those cravings while trying to lose weight. Not only is it a low calorie drink, but coffee is also known to increase your metabolism. It's the perfect mid-afternoon pick me up or early morning kickstarter.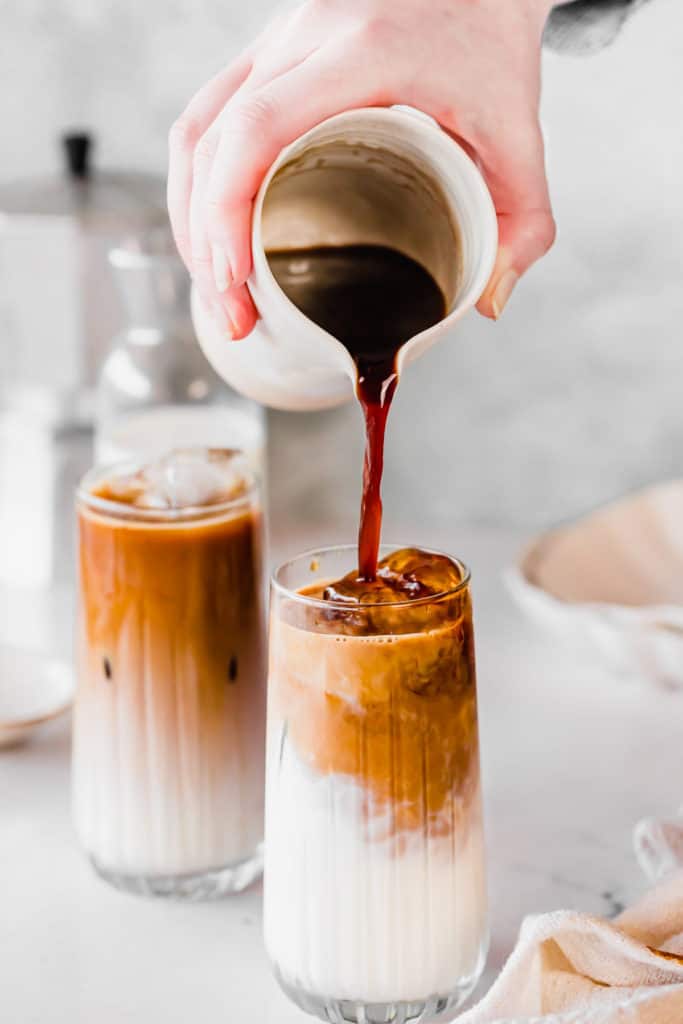 How To Make An Iced Coffee With Hot Coffee
This Nespresso Iced Coffee is literally the easiest drink to make. All you have to do is make a shot of your favorite Nespresso, and the xylitol and vanilla extract and stir well. Then fill a glass with ice, add almond milk, and top with the espresso shot. The best iced coffee recipe made in under 5 minutes.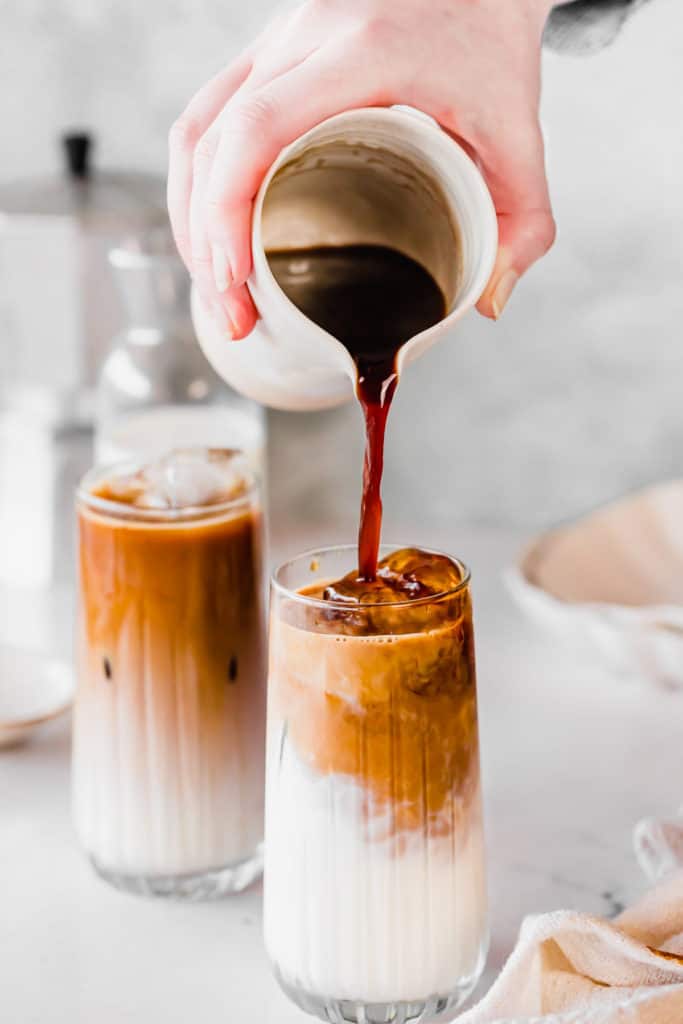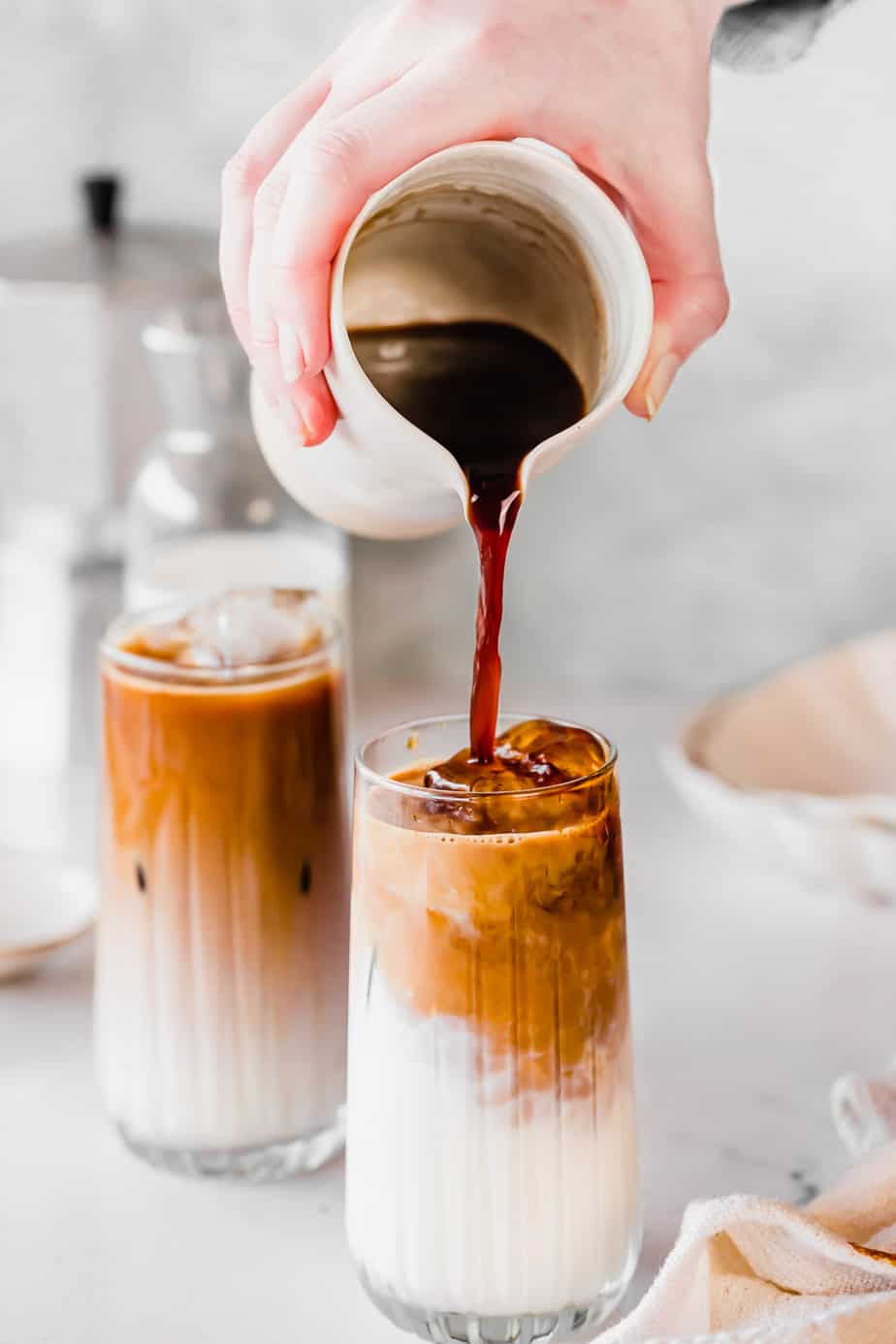 What you'll need
Shot of espresso - I used a shot of Nespresso but you can easily substitute with any other espresso.
Xylitol - Substitute for any other sweetener, or skip the sweetener for a more bitter almond iced coffee.
Vanilla Extract - This is what sets this iced coffee recipe apart from the rest. Trust me you'll love it.
Almond Milk - Use your favorite milk substitute instead. I love a little oat milk in my iced coffee every now and then.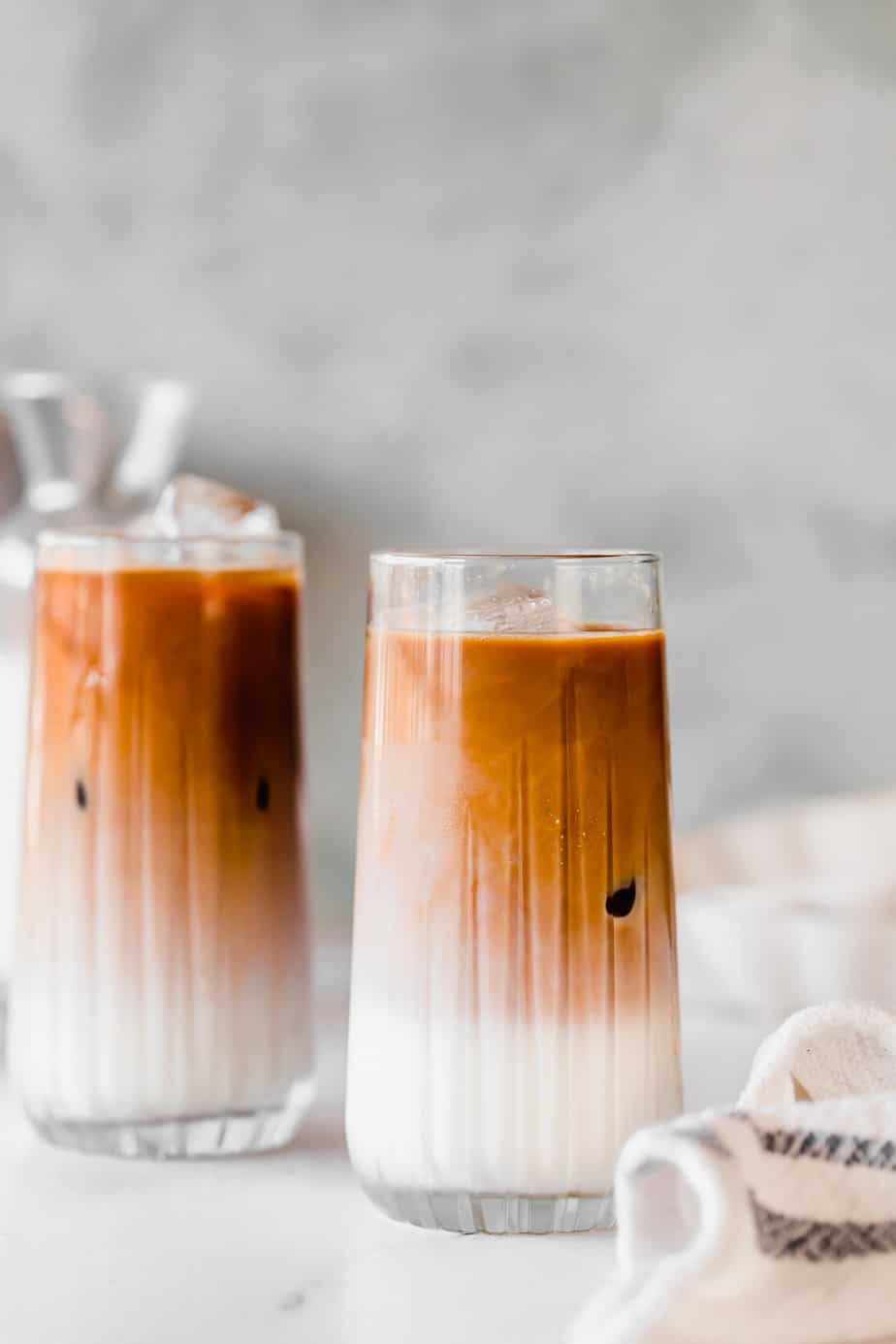 It's the perfect solution for any coffee addict trying to make it through the summer. It is also vegan, sugar free and low in calories. What more could a girl want? Well maybe a delicious Peanut Butter Oat Cookie to go with your Iced Coffee.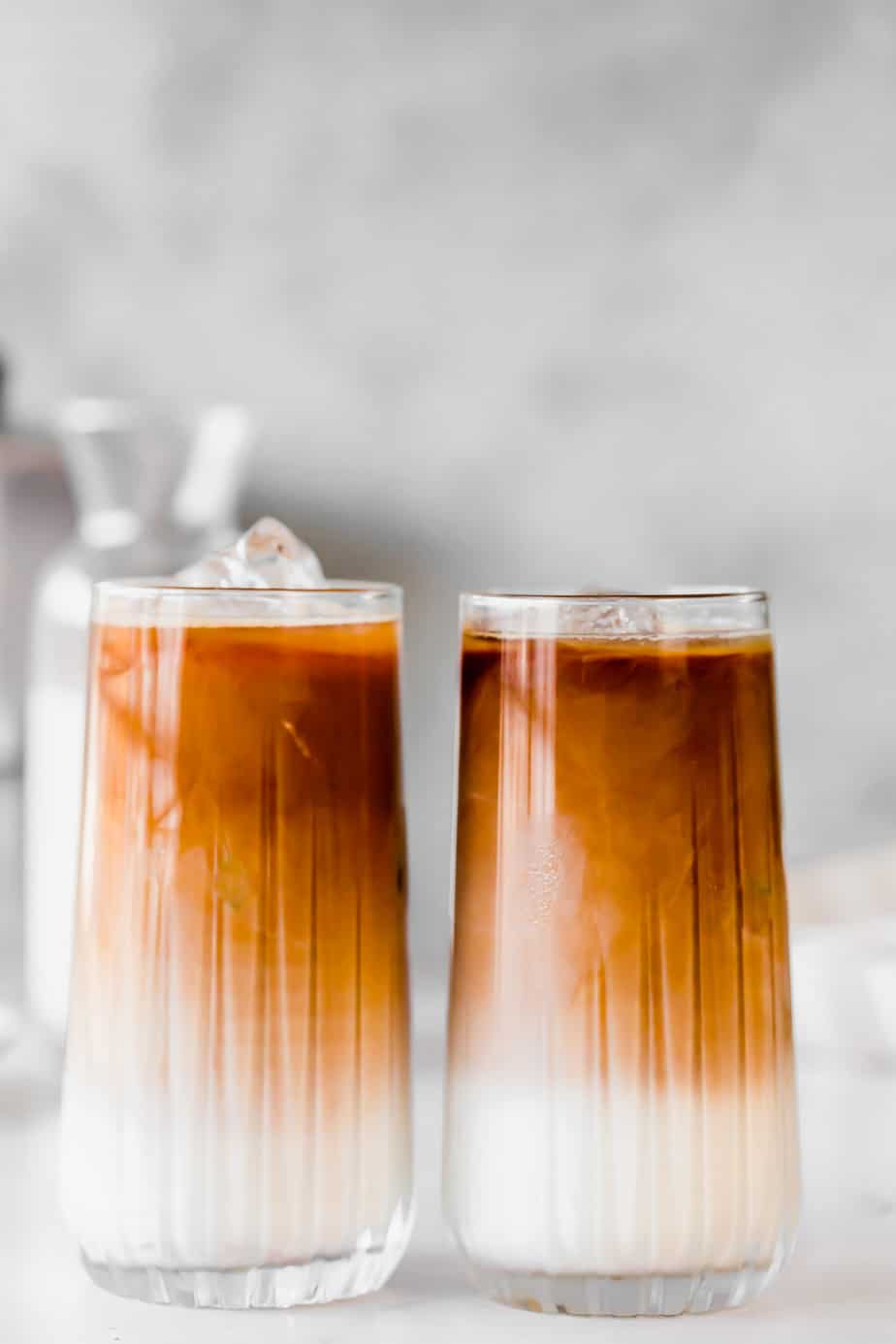 More delicious coffee recipes
Almond Milk Iced Coffee
Ingredients
1

Shot Espresso.

2

tsp

Xylitol.

½

Cup

Almond Milk.

½

tsp

Vanilla essence.

1

Cup

Ice.
Instructions
Make Espresso and stir in xylitol and vanilla while hot.

Allow to cool for a few min.

Fill glass with ice cubes.

Add Almond milk and top with Espresso.

Enjoy 🙂