Don't know what To Serve With Fettuccine Alfredo? Check out this list of easy and inspiring side dishes for this classic pasta dish.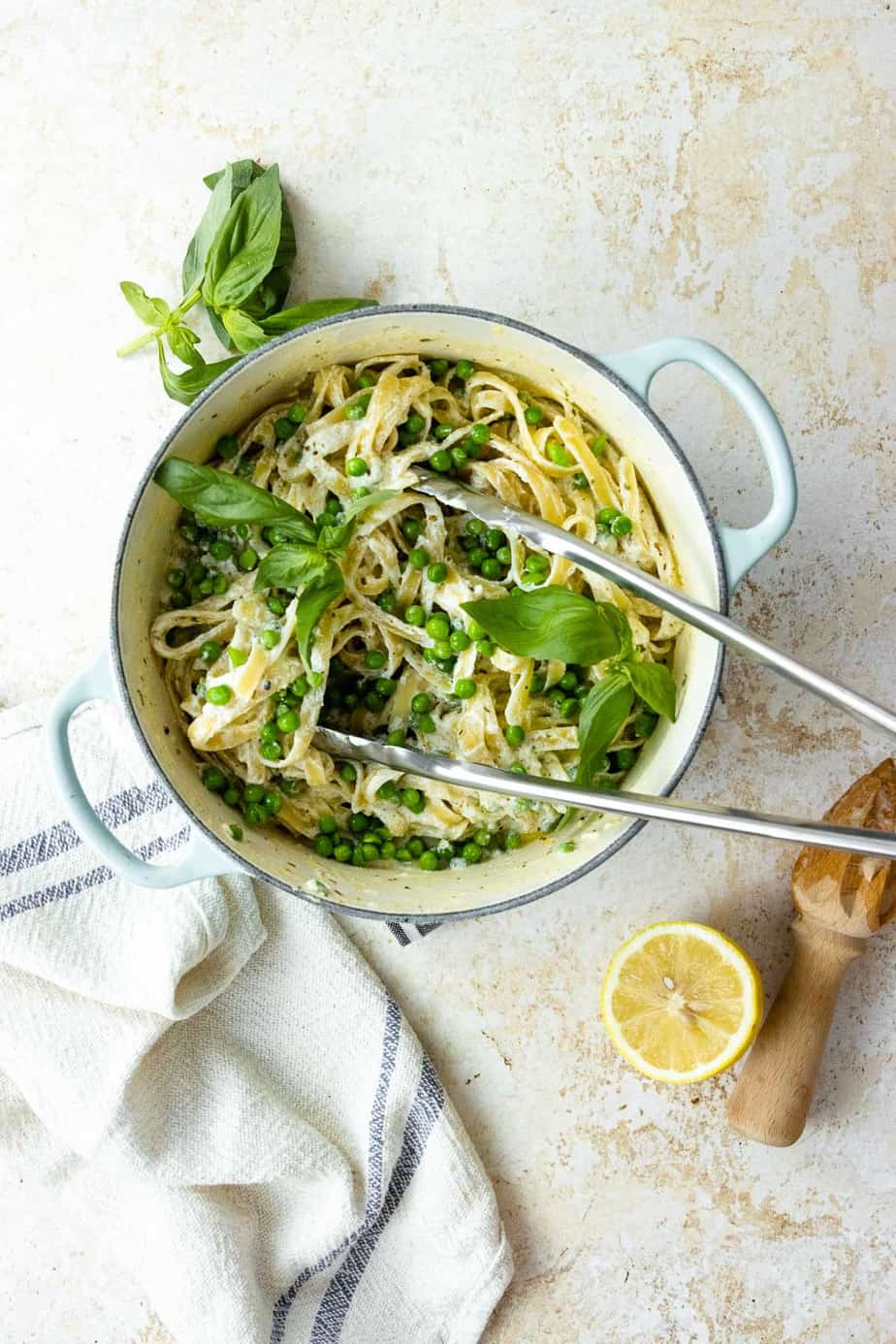 Tasty Sides For Fettuccine Alfredo
Fettucine Alfredo is a delicious and satisfying pasta dish all on its own. But there are also many tasty side dishes that you can serve with it to make it even more delicious.
We have created a diverse list of what to serve with fettuccine alfredo when you need some food inspiration. We have included all sorts of side dishes that suit a variety of dietary requirements and preferences.
The creamy alfredo sauce that coats the pasta is rich and satisfying and so it combines well with bright and light flavors. It is also delicious to pair the luscious al dente pasta with some contrasting crunchy textures.
This makes the possibilities of well-paired side dishes endless for Fettucine Alfredo. We hope you enjoy our list of easy and tasty sides and find the inspiration you are looking for for your next pasta dinner!
Is Alfredo a main dish?
Fettuccine Alfredo is a main dish that is traditionally made with fettuccine noodles, heavy cream, garlic and parmesan cheese. It is served and eaten as a main dish across the world. But it can also be enjoyed with a variety of side dishes.
Alfredo sauce is a simple Italian pasta sauce made from just parmesan cheese, butter, salt and pepper. American-style Alfredo sauce is a richer sauce because it has some heavy cream included in it and sometimes some cream cheese is added too.
Jump to:
This Easy Air Fryer Pumpkin is a simple side dish that is quick to make and tastes delicious. The soft, roast pumpkin can be made in your air fryer in minutes and is the perfect companion to a bowl of creamy Fettuccine Alfredo.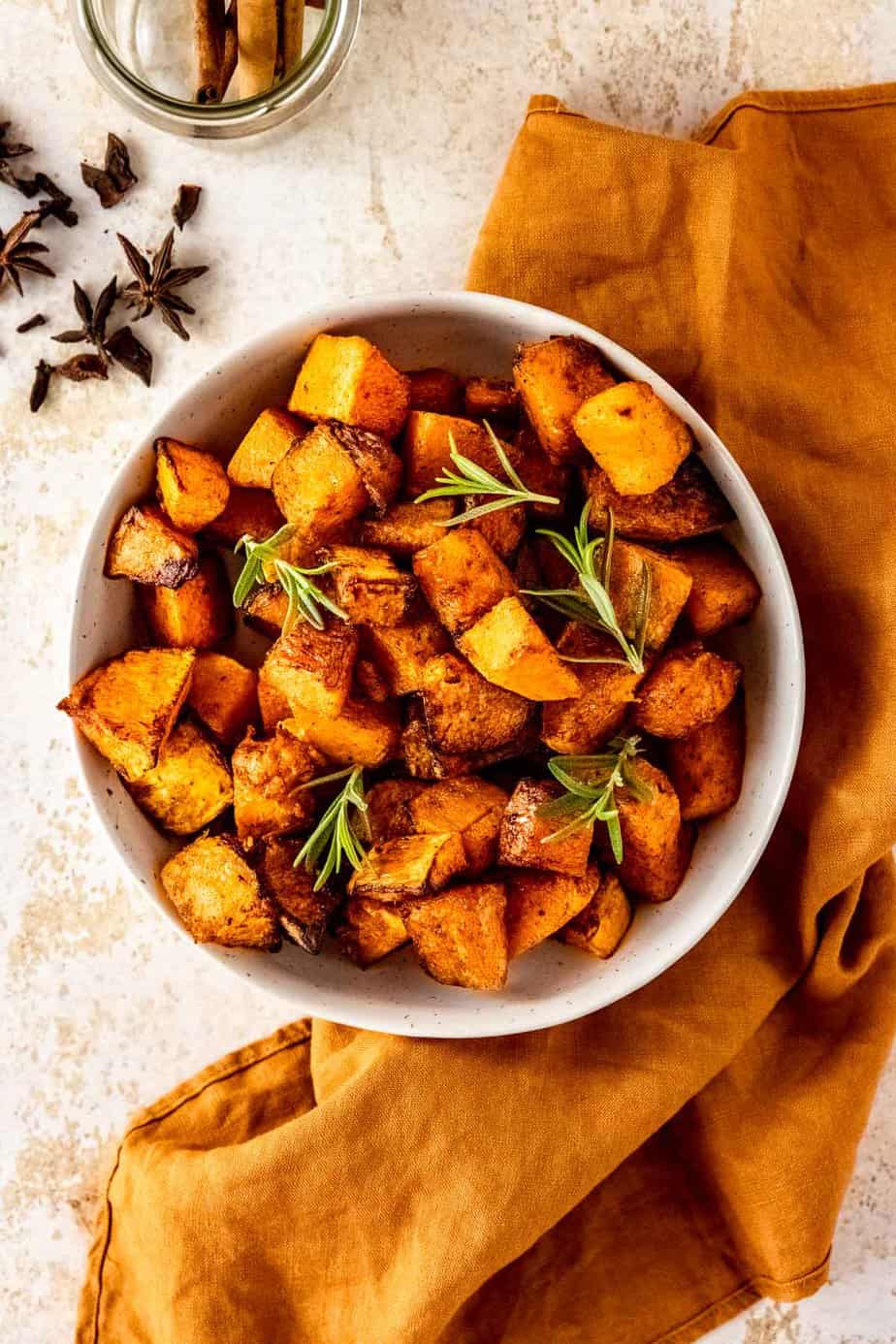 This easy salad recipe really lets fresh, peak-season tomatoes shine. The salad is also versatile, so you can change it up each time you make it.
Try adding some cucumber, mozzarella, avocado, arugula or even peaches. It is a fresh, healthy side salad that you can enjoy in the summertime with creamy pasta.
A delicious recipe for Easy Crack Green Beans made on the stovetop. This simple recipe transforms green beans and bacon into a saucy, flavorful side dish that everyone will love - especially when served up with a bowl of Fettuccine.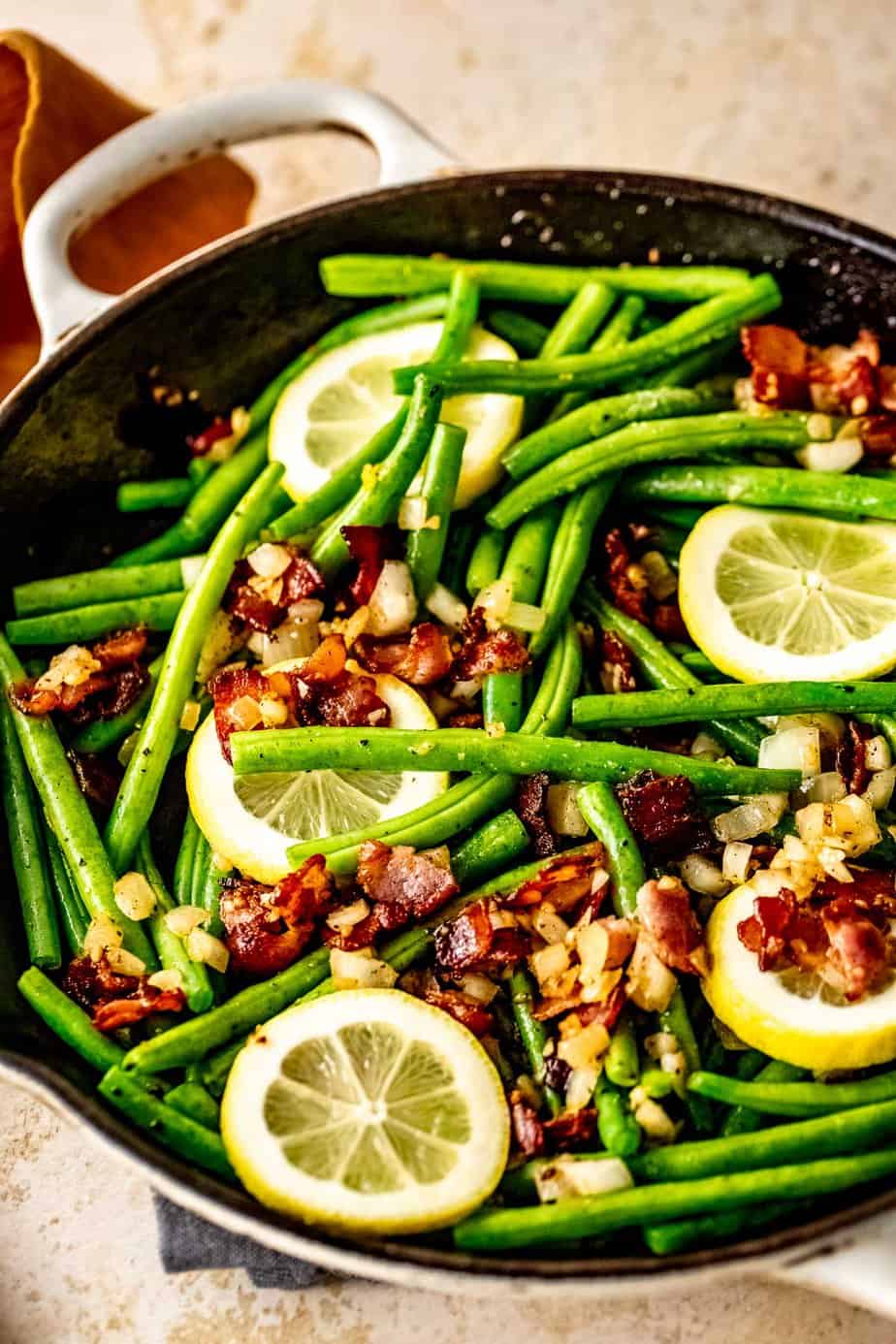 Made with zucchini, red onion and bell peppers these quick and easy vegetable skewers are the ultimate veggie dish to serve with Fettucine Alfredo this Summer. Brushed with a fresh herb sauce and drizzled with balsamic vinegar to top it all off - it makes the perfect meal!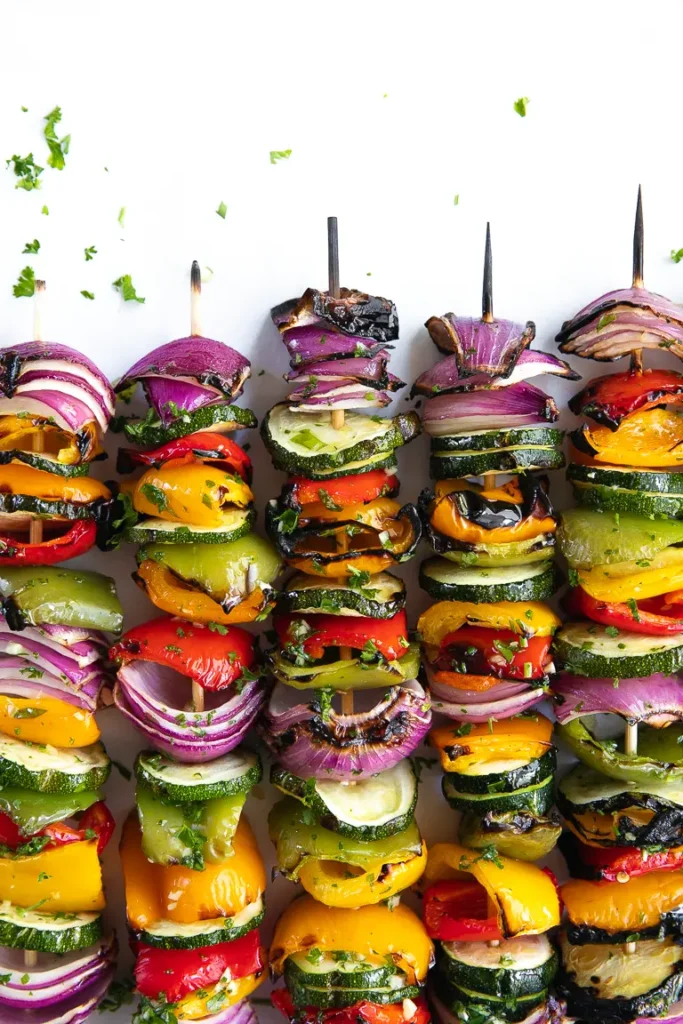 An easy-to-make one-pan keto-friendly side dish filled with cheesy goodness. Made with brussels sprouts, bacon, and lots of fresh herbs. This one-pan side dish is a winner for serving with Fettucine Alfredo.
Crisp sauteed brussels sprouts and smoky bacon are oven-baked in a creamy garlic sauce topped with parmesan and mozzarella cheese.
Roasted carrots spiced with coriander and cumin and topped with pistachios and sesame seeds. This simple healthy recipe is the perfect side dish for a creamy pasta. You will love it!
Cooked until the corn becomes charred and have an almost-caramelized flavor, these grilled ears of corn are perfect with any creamy pasta dish, such as Fettucine Alfredo. The minced garlic, thyme, and parsley butter spread makes for a fragrant taste that's packed with flavor.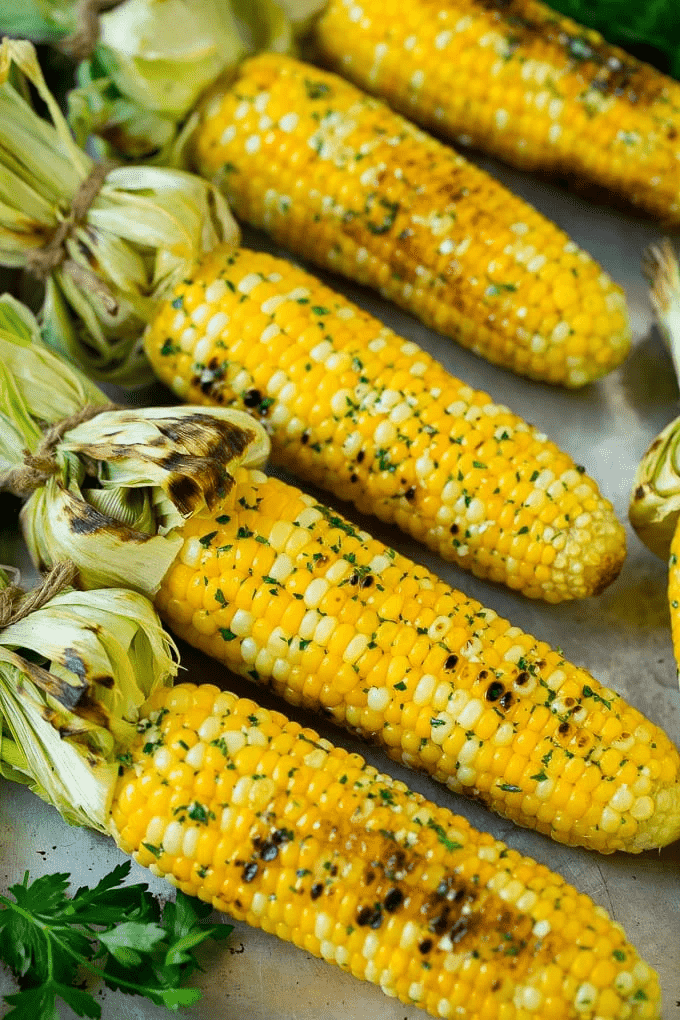 Looking for something a little healthier to serve with your creamy pasta dish? This easy throw-together mayo-free coleslaw recipe is all you need. With a zesty dressing and vibrant colors it is a perfectly complementary companion to Fettucine Alfredo.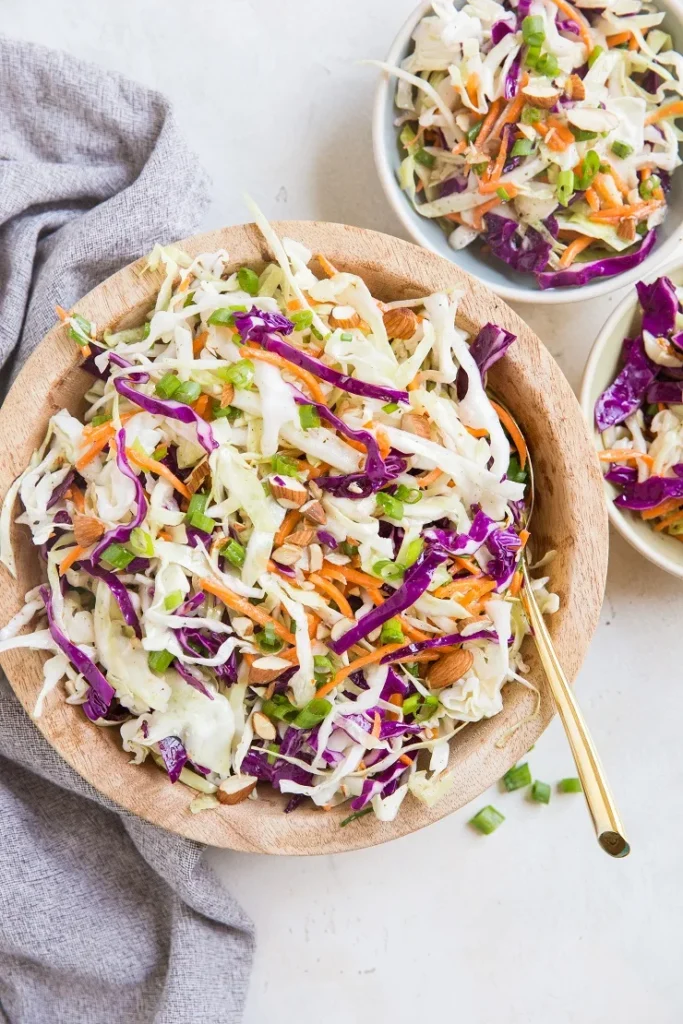 This easy Creamy Garlic Tuscan Chicken recipe will soon become a side dish favorite. It is made in one pot and takes just 30 minutes to make. The juicy chicken breasts are cooked in a creamy parmesan sauce that is loaded with fresh garlic, tomatoes, and spinach.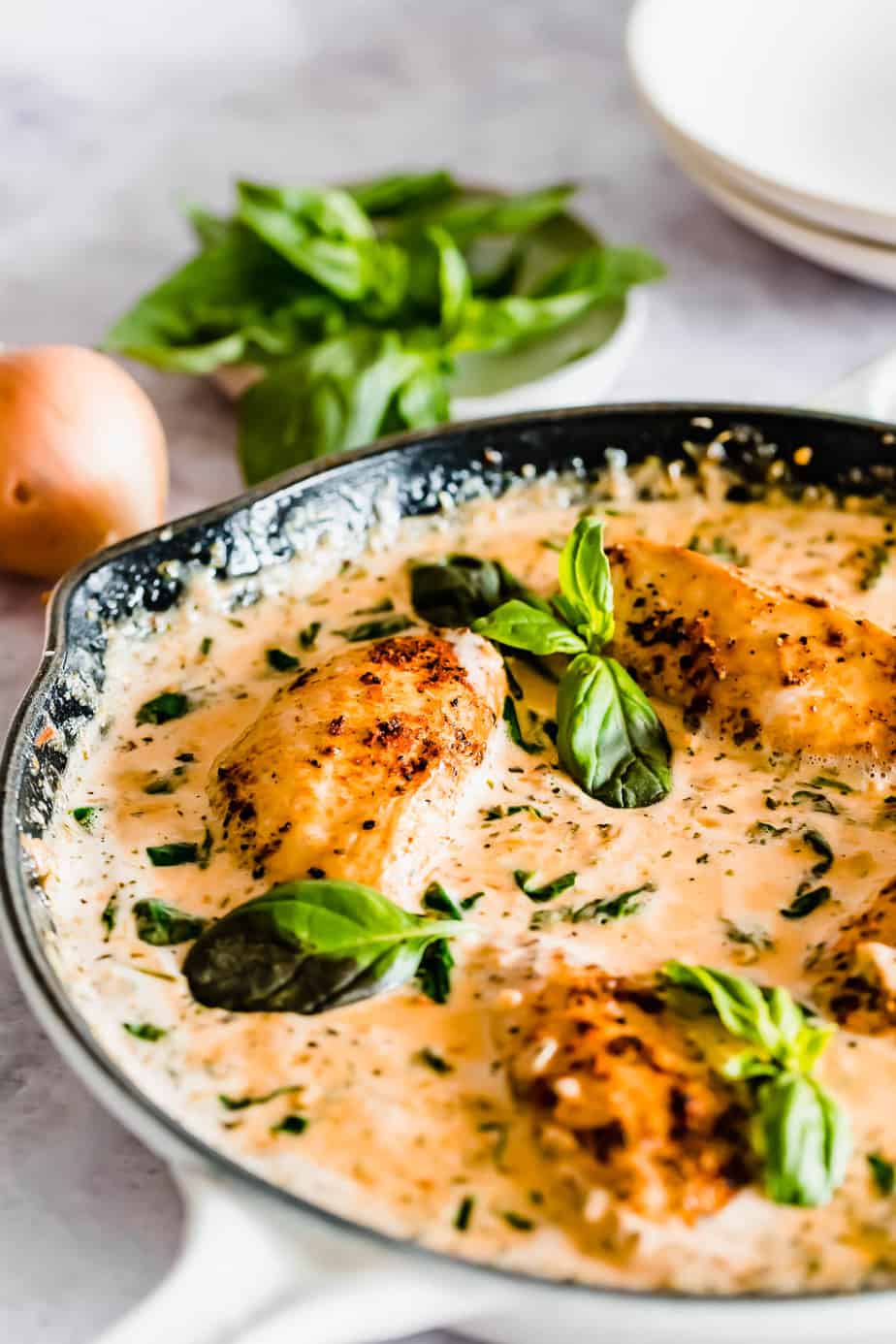 This crispy parmesan and panko-crusted chicken is an easy side dish for a weeknight dinner recipe. Quick and easy to make, healthy and so delicious! Made with a combination of parmesan, panko bread crumbs, and dried herbs.
A 30-minute side dish made with fresh corn, jalapenos, herbs and toasted pumpkin seeds. A real feast of flavors coming together to create the perfect complementary side dish for creamy Fettuccine.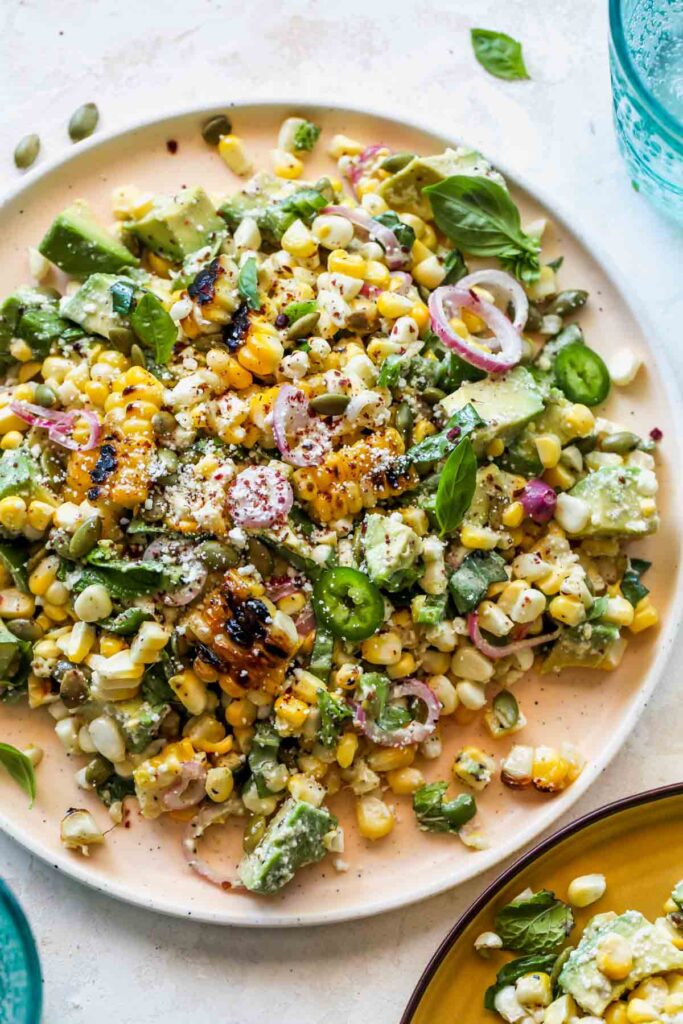 The perfect side dish for any kind of rich, creamy pasta. A delicious squash recipe that takes only twenty minutes to make and is packed full of fresh and smokey flavors.
I hope you love this list of What To Serve With Fettuccine Alfredo! And if you want to see more of my delicious food adventures, follow me on Instagram or Facebook.