Empress Gin Cocktails are delicious and strikingly beautiful! The citrusy and botanical flavor of Empress 1908 Gin lends itself to a variety of different tasty drink recipes.
Jump to:
Cocktails with Empress 1908 Gin
Empress 1908 gin is citrusy, floral, herbaceous, and earthy. It is made with 11 different botanicals and so this gin is a great way to add lots of delicious and complex flavor to cocktails.
This unique gin is named after the Fairmont Empress Hotel in Victoria, British Columbia. And Empress gin cocktails are just as beautiful and regal as the hotel itself.
It is a delicious and unique gin that gets all its tasty flavor from botanicals, black tea, and butterfly pea blossom. And the pea blossom imparts an iconic purple hue to the gin that is strikingly beautiful and sets this gin apart from any other.
So not only are Empress 1908 gin cocktails tasty and unique, they are extremely visually appealing too! It is a great way to step up an ordinary gin cocktail recipe - and we have found some of the best ones for you to try out!
More about Empress Gin
Empress 1908 gin is created using a unique distilling process that infuses the gin with a vibrant purple hue. It is made using butterfly pea flowers or butterfly pea blossoms. And this is what gives the gin its natural but bright indigo hue.
It is distilled in small-batch copper-pot stills. And is then bottled in a striking black and gold bottle with the purple content visible. You can find Empress 1908 gin at most liquor stores or online retailers. And it is a stunning bottle of gin to have as part of any collection!
Empress gin has a delicate juniper flavor along with hints of citrus and floral. This makes for a smooth and refreshing gin that has a subtle aroma and is perfect for sipping on its own or mixing into a cocktail.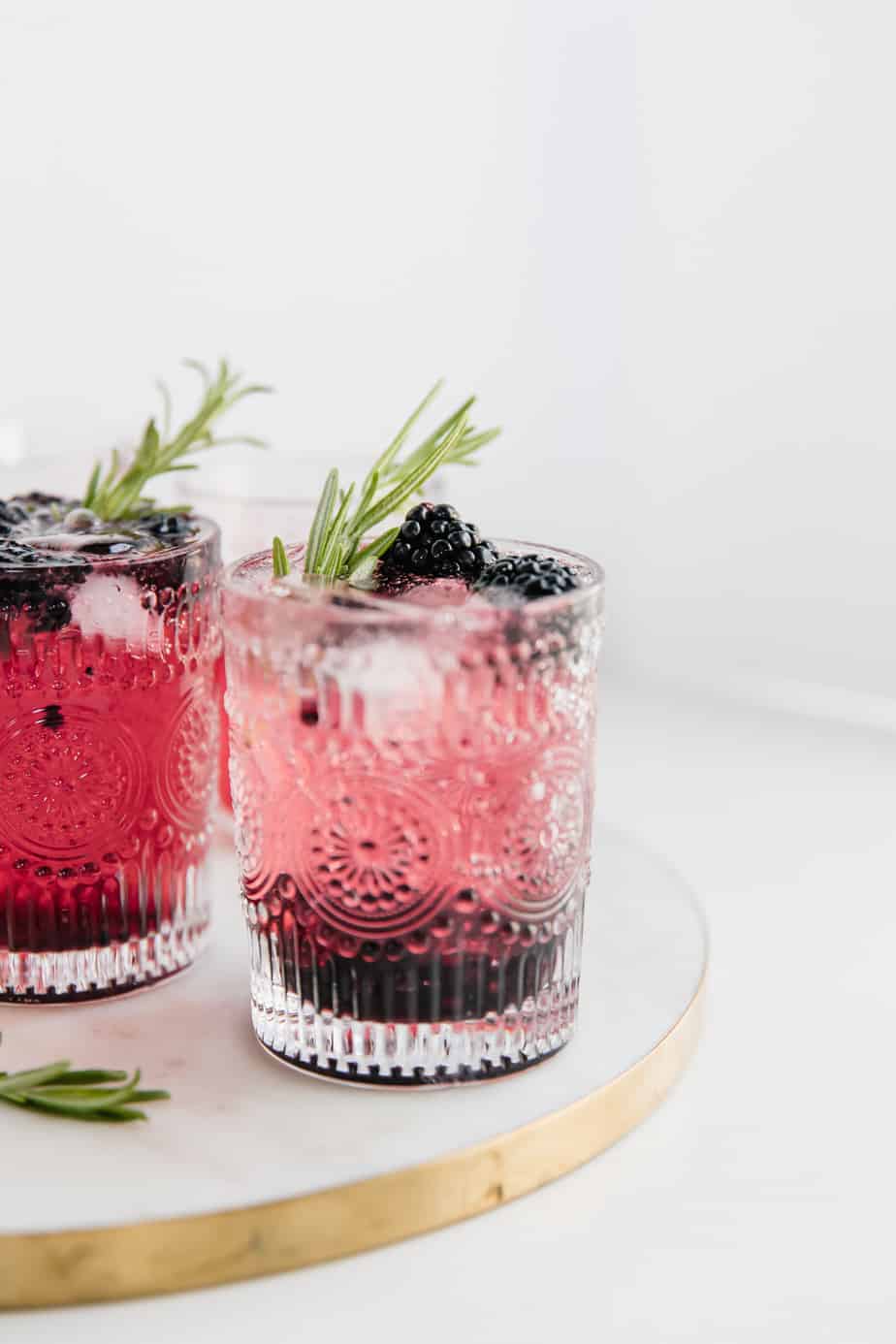 10 Best Empress Gin Cocktails
Adding Empress Gin to a drink is an easy way to bring extra flair to a classic favorite. So whether you're looking for something light and refreshing on a summer's day or stirring up a striking drink for special occasions, Empress gin cocktails are a must! Check out some of our favorites below:
Made from simple ingredients and with a distinctive look, this gin cocktail recipe is designed to impress. It's light, floral, and citrusy. And the layer of egg white foam creates the most irresistible mouthfeel. A truly delicious take on a classic gin cocktail! (You can also make a vegan version with aquafaba)
A refreshing gin cocktail made with fresh blueberry syrup, a splash of gin, and topped with sparkling soda water. This easy Blueberry Gin Cocktail is destined to be your new favorite summer drink! And if you use Empress Gin to make one, the color and flavor become even better! (Mocktail version available)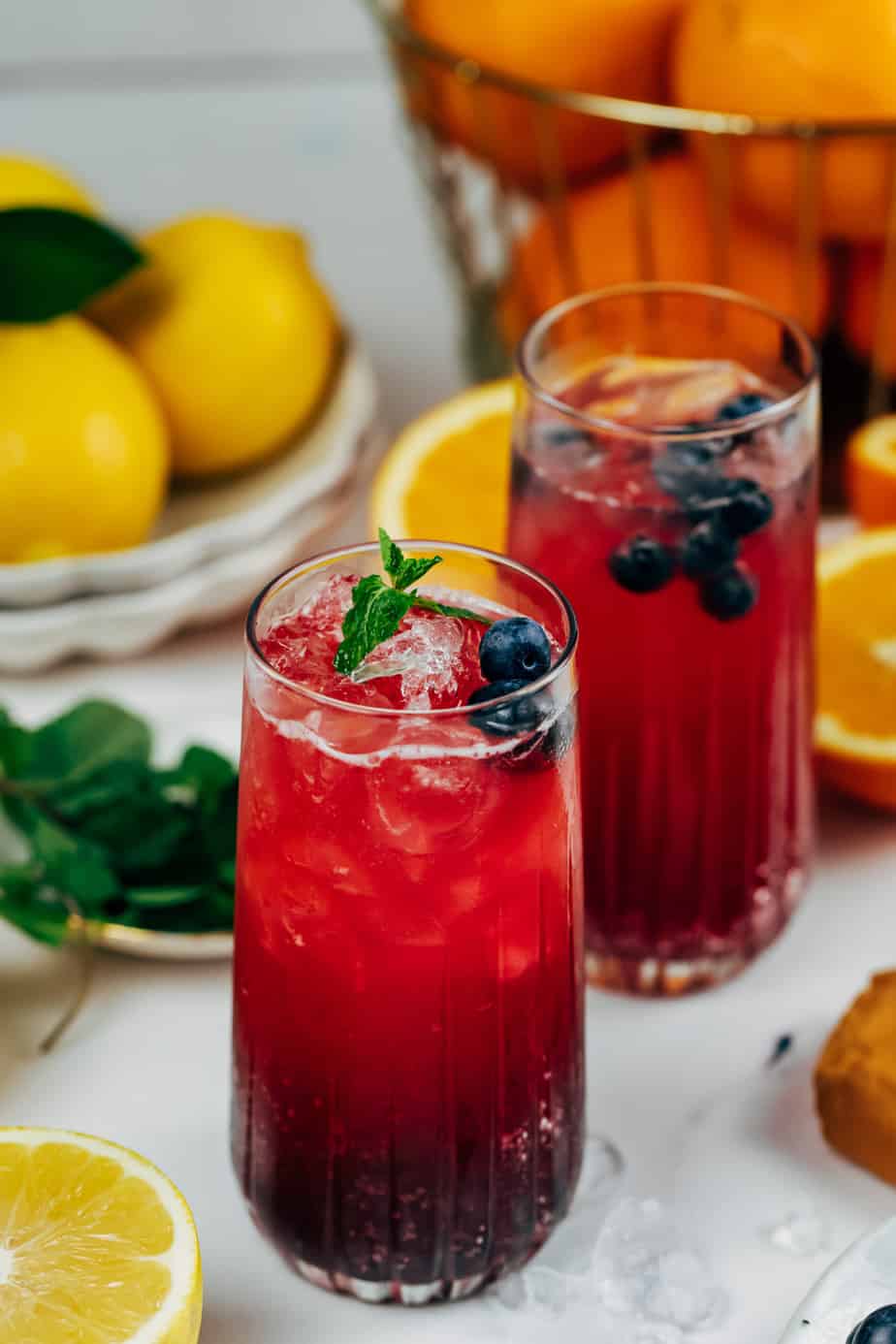 This is a fun and fizzy drink that is sweet, fruity, and floral. The Empress Maid of Honor is made from ginger ale, simple syrup, lemon juice, and ginger bitters. And of course, I can't forget the Empress gin! But what makes this drink extra special is the simple syrup - which is made with pink peppercorns, so it's sweet with a bit of peppery heat.
A refreshing combination that is packed full of flavor and beauty despite its simplicity. This classic mixed drink is taken up a level when it is made with Empress 1908 Gin. It is a great way to truly appreciate all the delicate flavors and nuances of this spectacular gin. And of course, the pretty purple color is a welcomed bonus!
An Empress Gin Martini is a bright and flavorful take on the classic French gin martini using Empress 1908 butterfly pea flower gin. This delicious recipe includes pineapple juice, lemon juice, and blackberry liqueur. And it is topped off with a few dashes of cranberry cocktail bitters to perfectly balance out the drink.
A tasty Fig & Thyme Gin Cocktail is a definite must-have after a long day or for any fun celebration! It is made with fresh figs and fresh thyme along with tonic water. A simple 6 ingredient gin cocktail that can be made using Empress 1908 Gin. In fact, we highly recommend it! (Mocktail version available)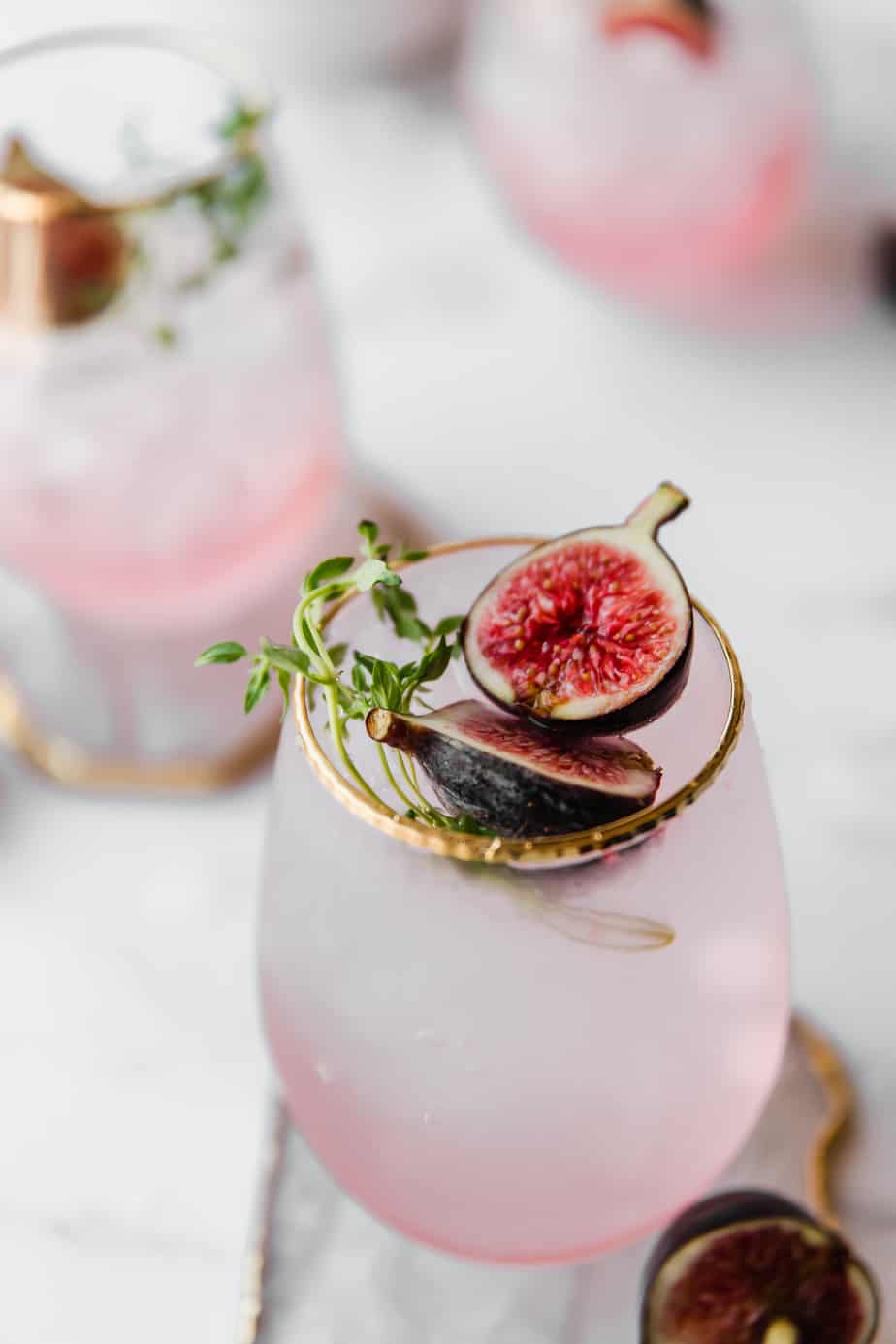 This unique purple and pink ginger-flavored gin cocktail is beautified with the very special Empress 1908 gin spirit that makes every cocktail special. Just like the flower of the same name, this fun drink's color changes with its acidity levels. To make one, you will need lemon ginger syrup, fresh lemon juice, Empress 1908 gin, and Apologue celery root liqueur.
Honey Lavender Gin Lemonade is the perfect cocktail for spring and summer. This cocktail is lightly sweet, a bit florally, and earthy, and is an all-around delicious drink. Garnish it with fresh lemon slices and a sprig of lavender and you are in for a real treat.
Is there anything better than a refreshing gin and tonic at the end of a long summer's day? I don't think so! This Blackberry Lime Gin & Tonic recipe is the perfect way to level up a classic favorite summertime drink. And when it is made with Empress Gin it is unbelievably delicious and special. (Mocktail version available)
This tasty and stunning twist on a traditional Sidecar Cocktail recipe features Empress gin (instead of cognac), along with simple syrup, and lemon and orange liqueur. It's easy to make and a striking drink to serve that is sure to impress.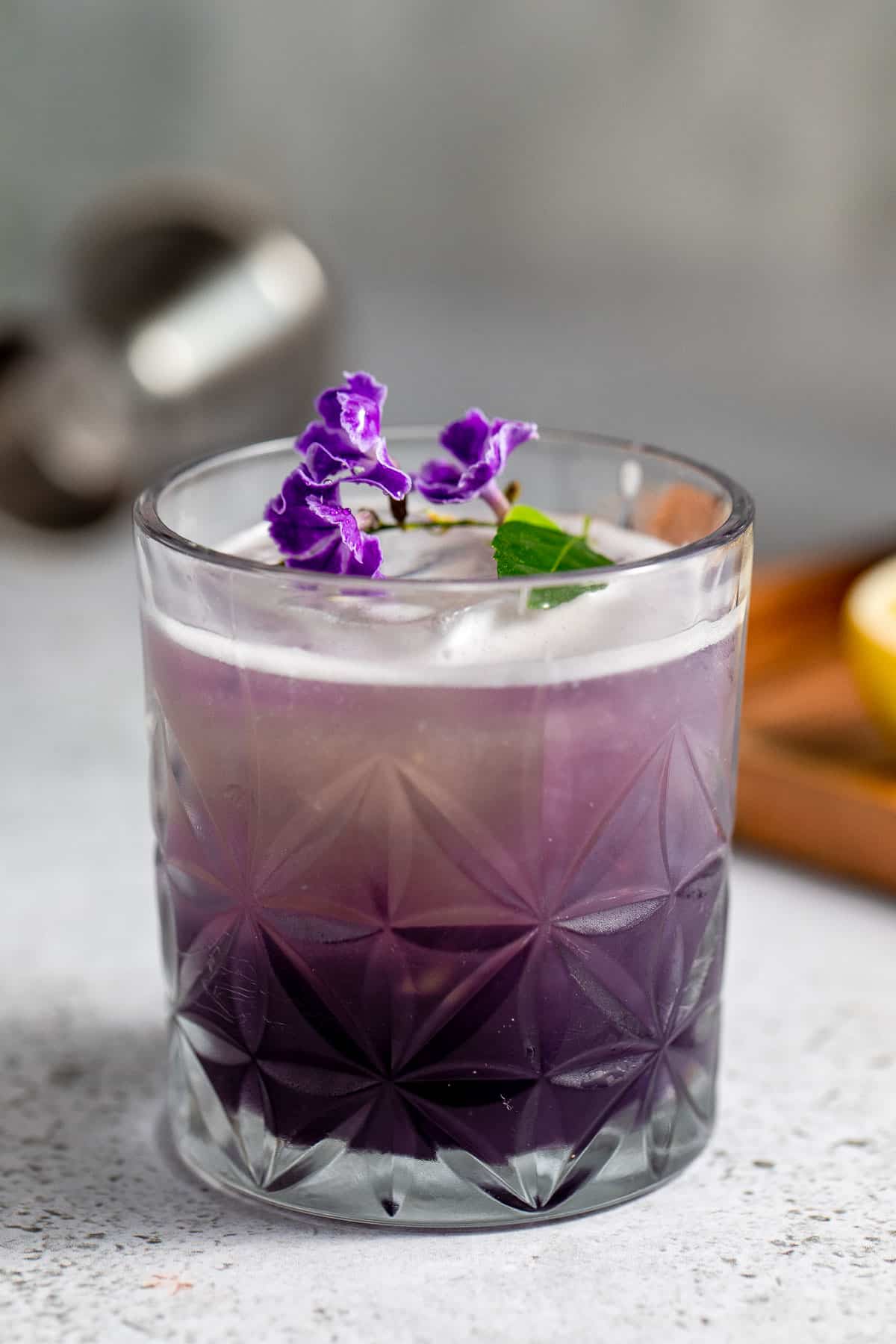 I hope you love this list of The Best Empress Gin Cocktails as much as I do! And if you want to see more food and drink inspiration, follow me on Instagram or Facebook.