Healthy Blueberry Muffin Smoothie - A superfood smoothie that not only has tons of health benefits but that also tastes like one of your favourite desserts.
I recently got a
NutriBullet
(yay), which let me tell you is the most amazing thing I've ever owned. It is 600 Watts of pure awesomeness. This thing blends up smoothies in seconds (literally seconds).
I've always loved smoothies, I love how you can literally chuck anything in and it still comes out delicious. The only problem was, that my old blender wasn't the greatest at...blending(ironic isn't it).  It could deal with the soft things, like the banana's and the yoghurt, but when it came to things like nuts and ice... it struggled a little.
That's why this is an incredibly exciting moment in my life. Because now I can easily whip up smoothies in seconds...so brace yourselves, there will be TONS of smoothie recipes coming.
As you probably know by now, my favourite type of breakfast or snack, is the one that tastes like dessert. This Healthy Blueberry Muffin Smoothie recipe is exactly that. It literally tastes like a blueberry muffin but in a glass. Sounds fabulous doesn't it?
All you do with the NutriBullet is place all the ingredients in the cup, making sure that all the liquid ingredients are at the top, then screw on the top, place it on the motor and there you go!!! I love how easy it is. And instead of eating all the calories and fat that comes in muffins, you get all the deliciousness without the bad stuff.
This smoothie recipe can also be transformed into a vegan smoothie. Simply by swopping out the milk for almond milk and replacing the yoghurt with coconut yoghurt.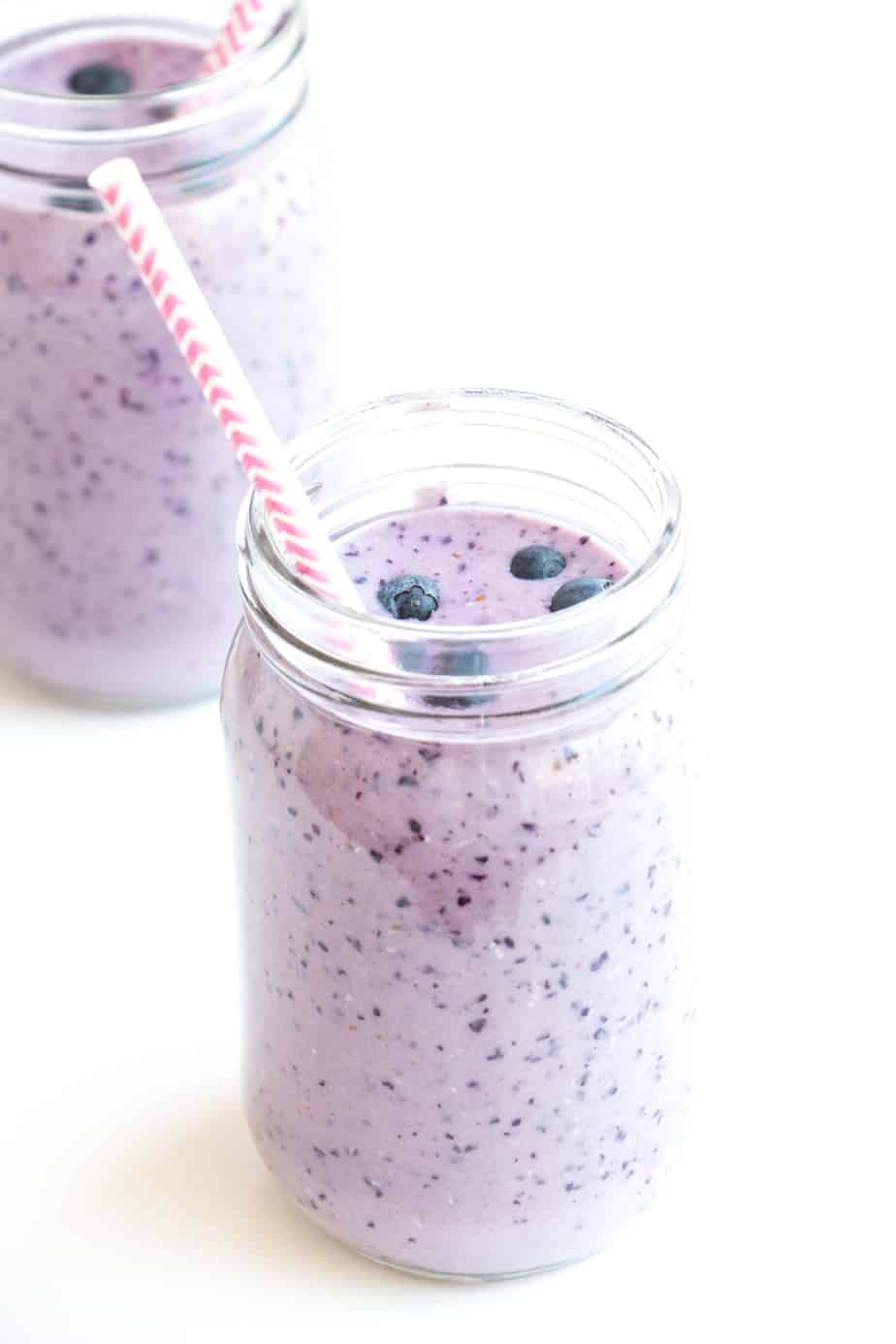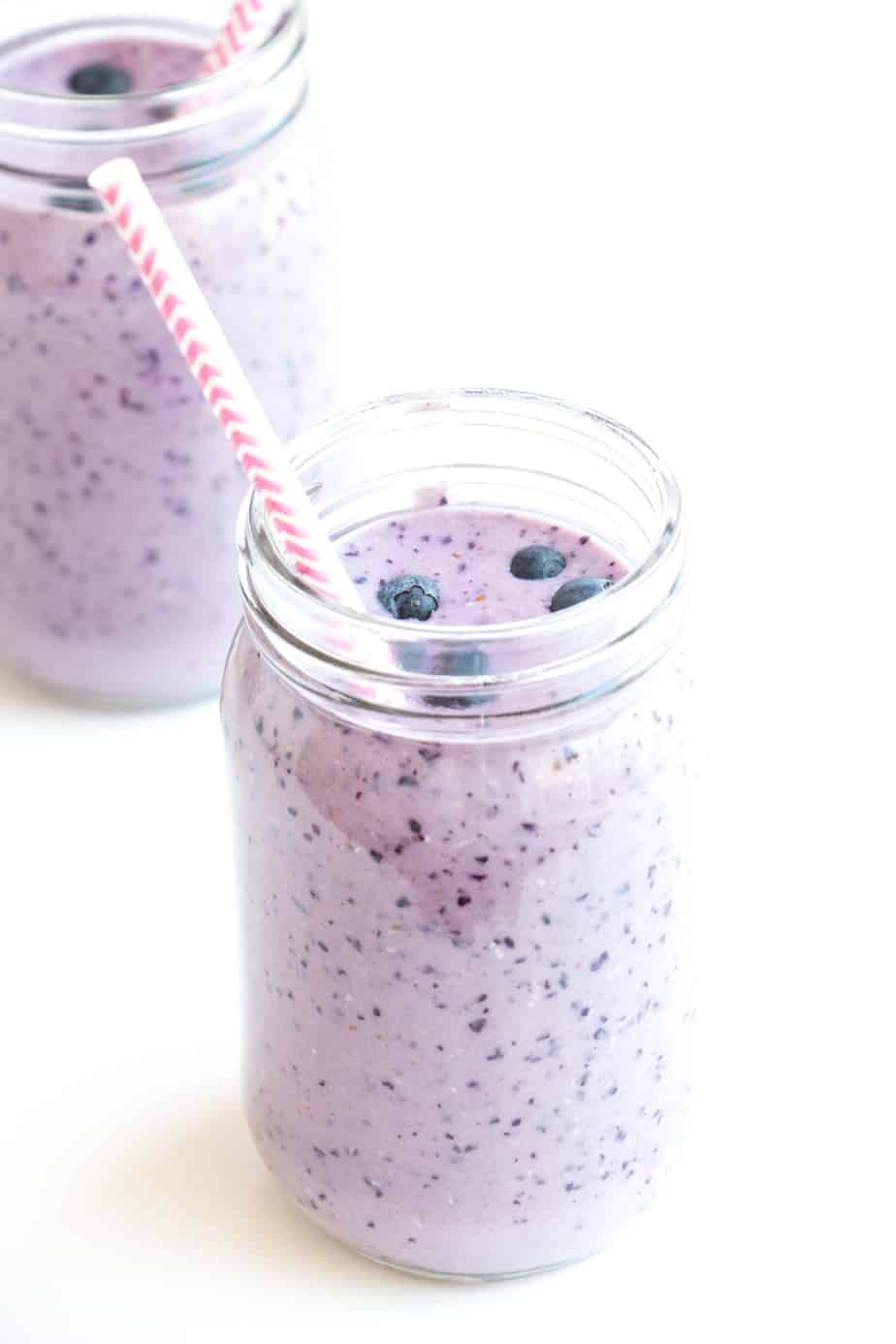 Healthy Blueberry Muffin Smoothie
Ingredients
½

Cup

Milk (or Almond Milk

1

Cup

Yoghurt (or Coconut Yoghurt

1

Cup

Blueberries

fresh or frozen

1

Banana

½

Cup

Oats

gluten-free

1

tsp

Lemon Juice

1

tsp

Vanilla

½

Cup

Ice
Instructions
Place all the ingredients in your

NutriBullet

or any other blender.

Blend on full power until smooth.

Serve and enjoy.
Pin it for later 🙂
Other Recipes You May Enjoy: