This healthy Immune Boosting Breakfast Smoothie is made from delicious fresh fruit and ginger. This easy smoothie recipe is full of health benefits and is a great way to boost your immune to prevent flu and colds. (Vegan option available).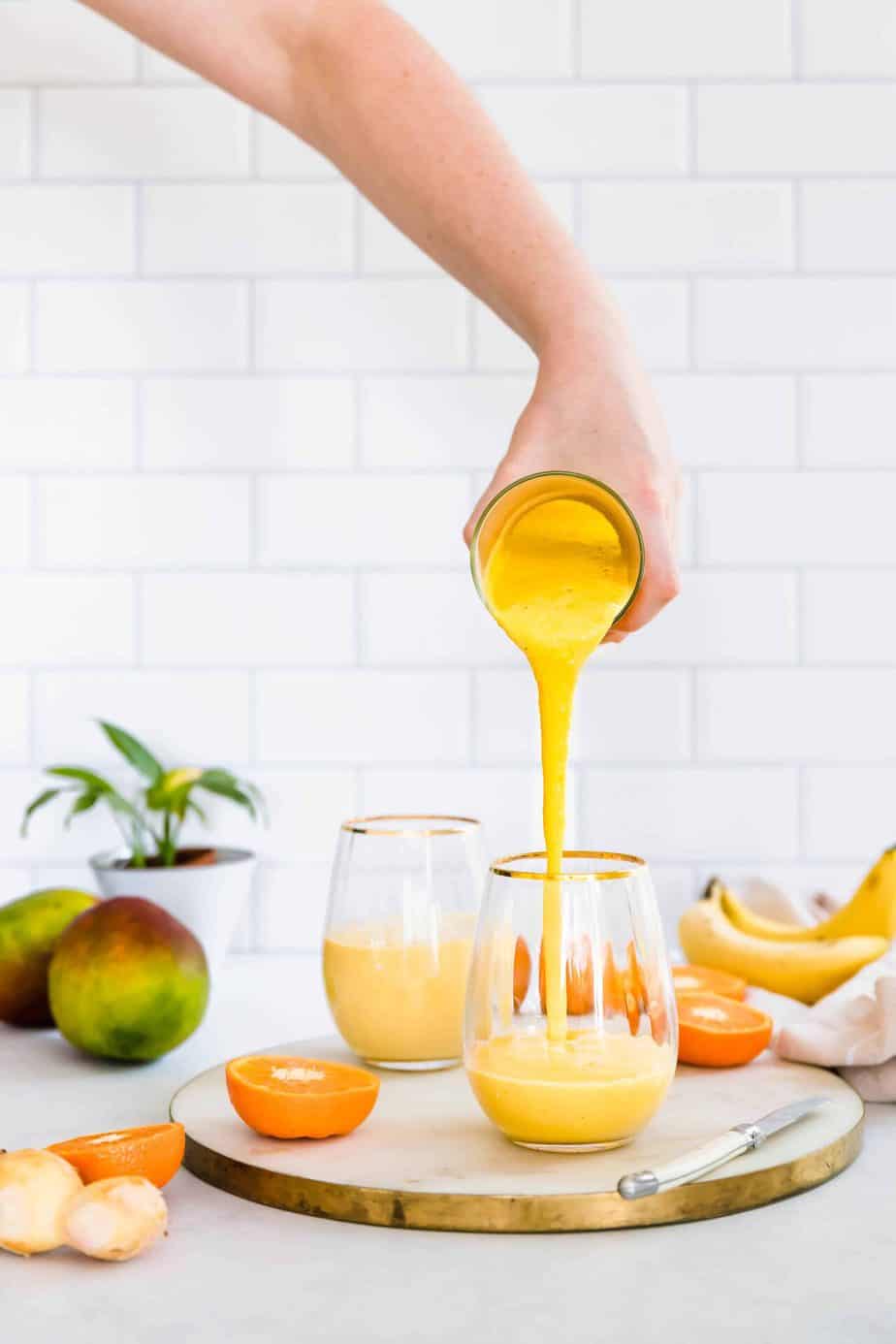 I love making this smoothie when I feel like I need a health boost. It is the yummiest and easiest way to do it ever! This smoothie is full of yummy flavours from ingredients that are packed with nutrients. Even kids and toddlers will love this yummy smoothie recipe!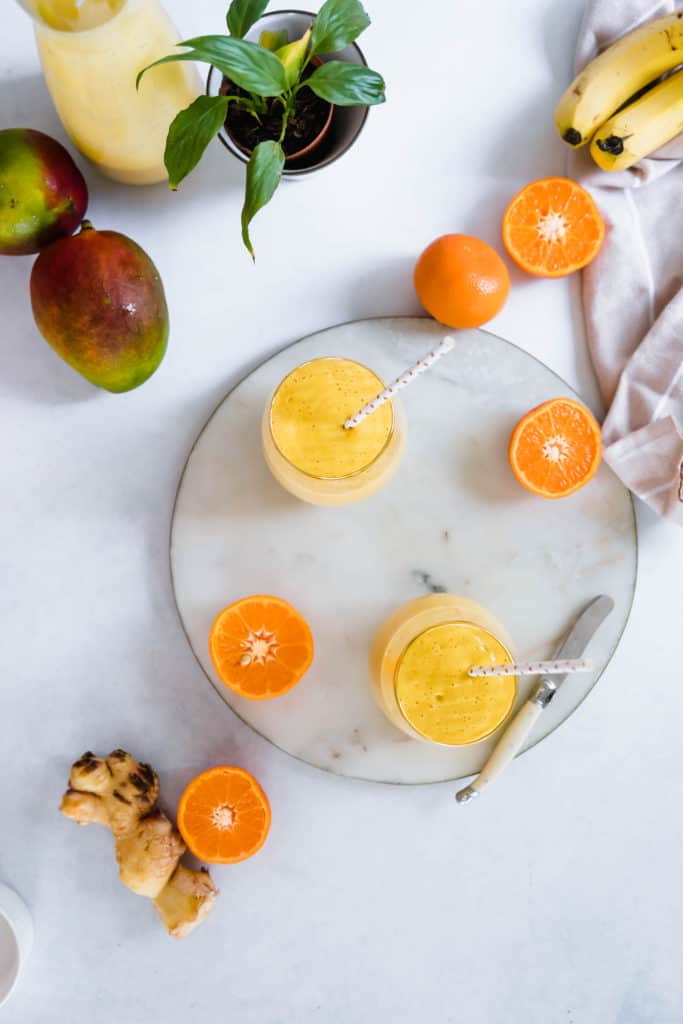 What To Drink To Boost Your Immune
This immunity-boosting smoothie recipe is full of healthy and nutritious ingredients:
Citrus fruit: Citrus adds tons of vitamin C which massively boosts the immune system. Citrus fruit also contains inflammation-fighting properties and a range of B vitamins.
Mango: Mango contains proteolytic enzymes that they help in the digestion of other foods and also contains high levels of vitamin A, vitamin C, folate, and potassium.
Banana: Banana adds potassium, fibre, and manganese which are all essential in maintaining health.
Ginger: Ginger is known for its amazing anti-inflammatory and antibacterial properties.
Futurelife: Future life is high in Omega-3, protein, and prebiotics which will all help you to maintain a healthy immune system.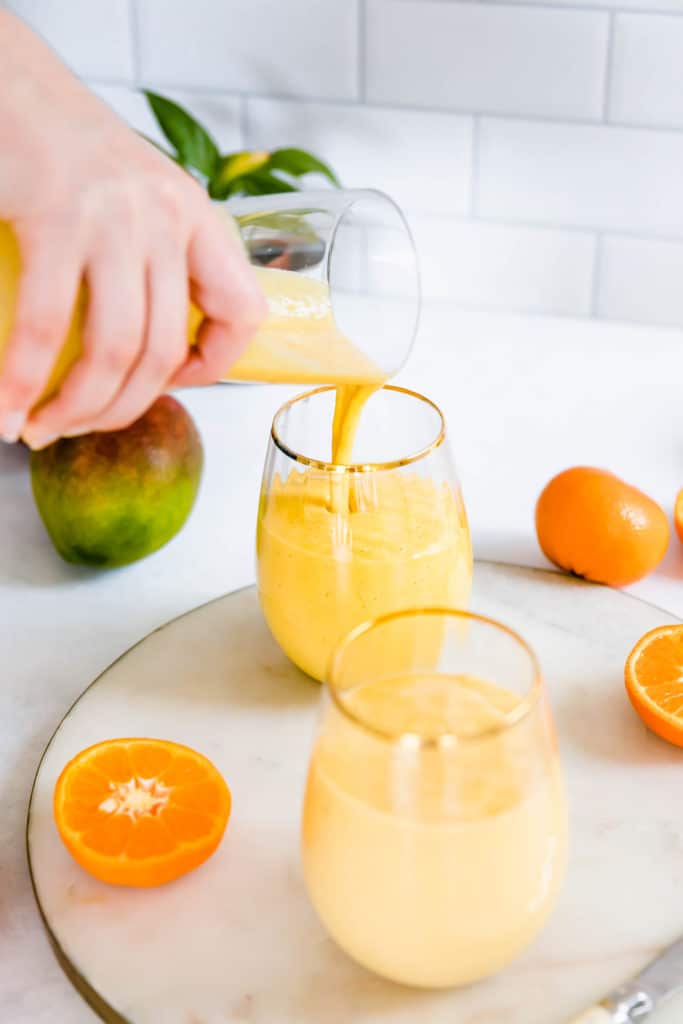 How To Make An Easy Immune Boosting Smoothie
Making this Immune Boosting Breakfast Smoothie is so so easy! It is such a simple recipe. All you need to do is add all the ingredients to a blender. Then blend them together until smooth and creamy. You can then adjust the consistency by adding a little extra milk or orange juice if you prefer a thinner smoothie. Once you are happy with the consistency, the smoothie is ready to be poured into glasses and enjoyed!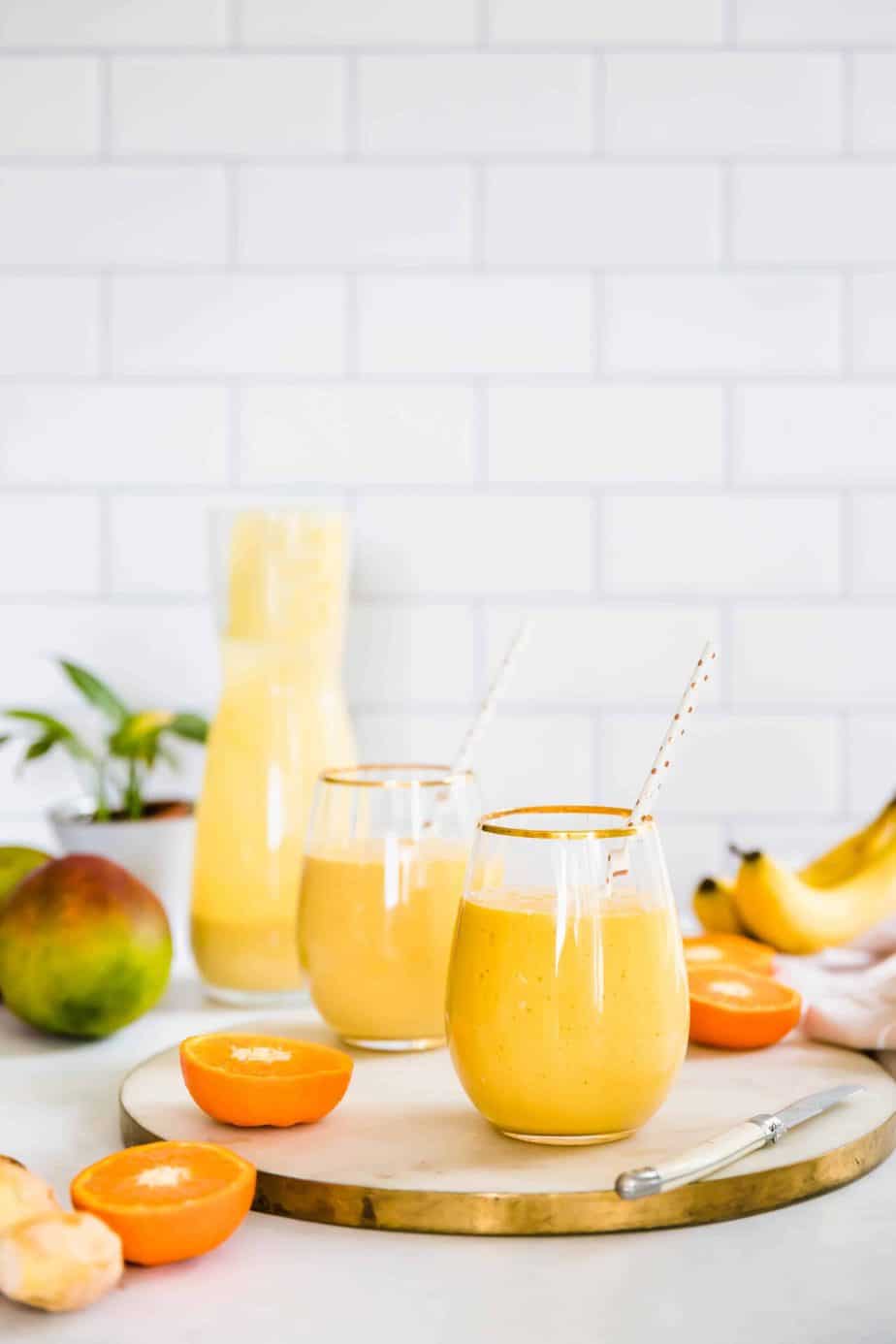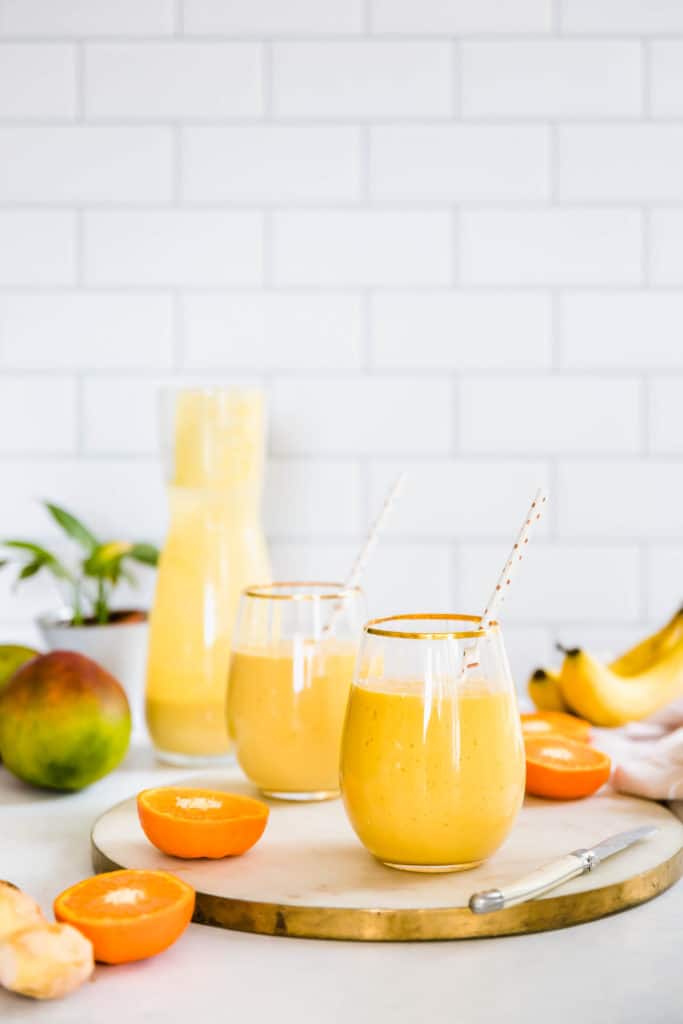 Immune Boosting Breakfast Smoothie
Ingredients
2 bananas frozen
1 cup mango frozen
¼ cup frozen pineapple
2 clementines or oranges
1 ½ cups nut milk
1 piece fresh ginger to taste
100 grams Oatmeal
¾ cup orange juice
Instructions
Place all the smoothie ingredients in a blender.
Blend until smooth and creamy. If you prefer a thinner consistency add a splash more orange juice or milk.
Once happy with the consistency, pour the smoothie into serving glasses and enjoy!
Other Easy Smoothie Recipes You May Like:
If you give this smoothie recipe a try, let me know what you think of it over on my Instagram :)