This Healthy Beet Berry Smoothie Bowl is the only breakfast recipe you'll ever need. Quick, vegan, gluten-free and delicious.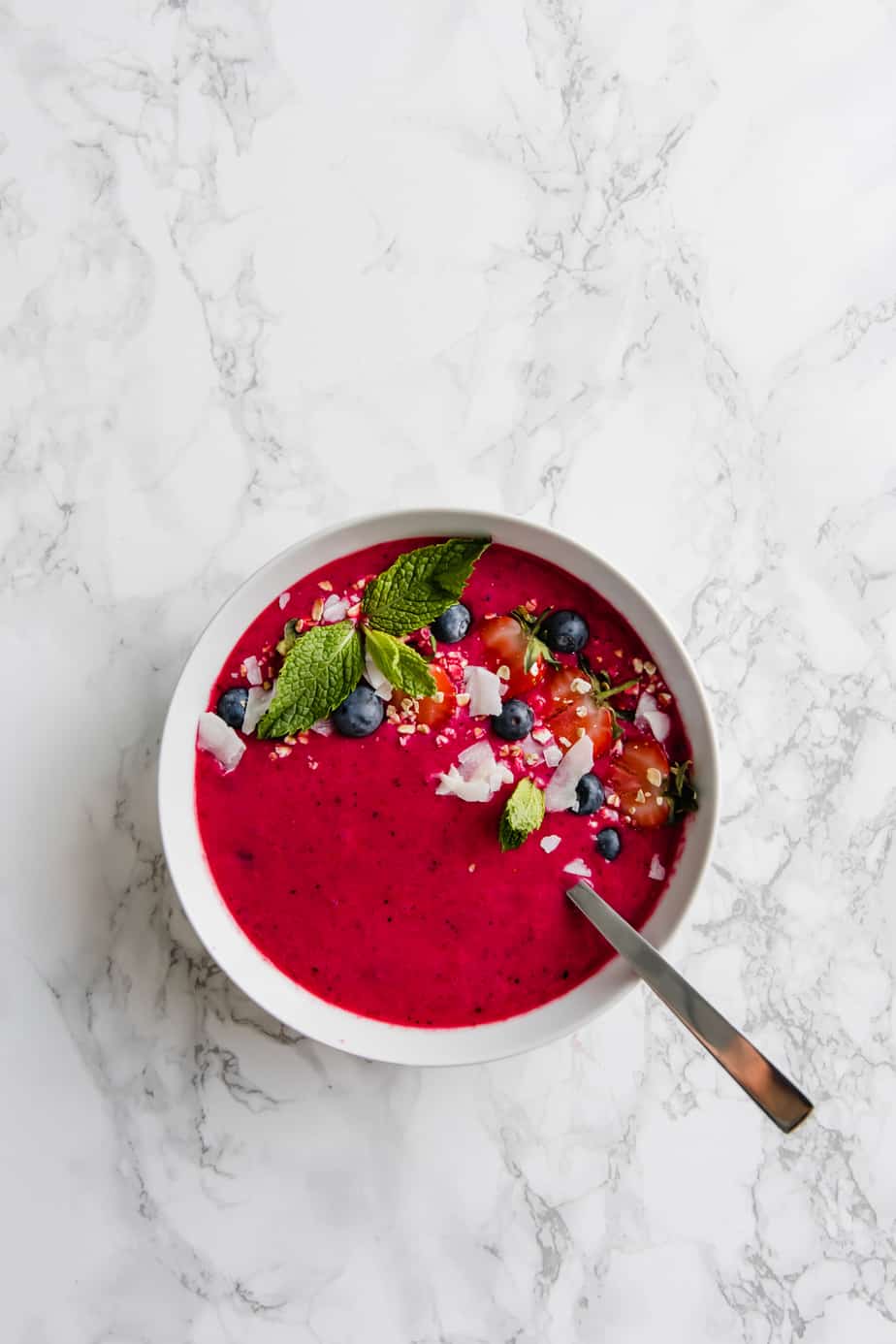 Beets guys, beets! They are the shizz nizz!! Honestly, I've been under rating them for way too long. They taste delish and make everything look pretty. Hello, win-win situation!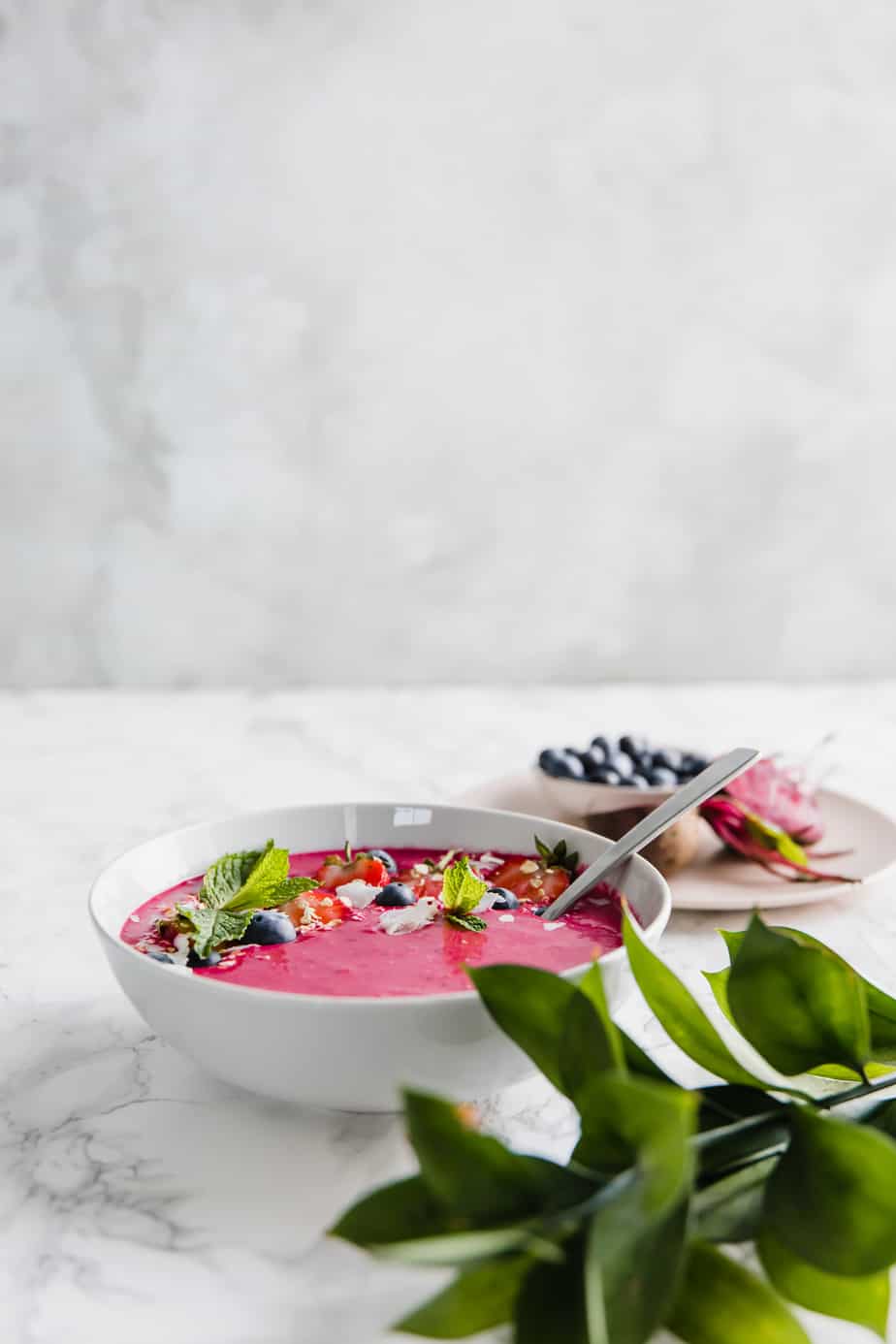 I generally eat pretty healthily. Like, I eat my greens and my fruits etc etc. But I do tend to eat the same thing over and over. This hasn't really bothered me before because I knew that I was eating good, wholesome foods. But after having a conversation with a friend I realised that I might be missing out on some good ol nutrients by limiting myself to certain foods. I might be wrong here, but it just makes sense to me. If you're constantly eating the same foods (even if they are healthy), there might be a whole range of nutrients that you're missing purely because you aren't eating foods that contain these nutrients.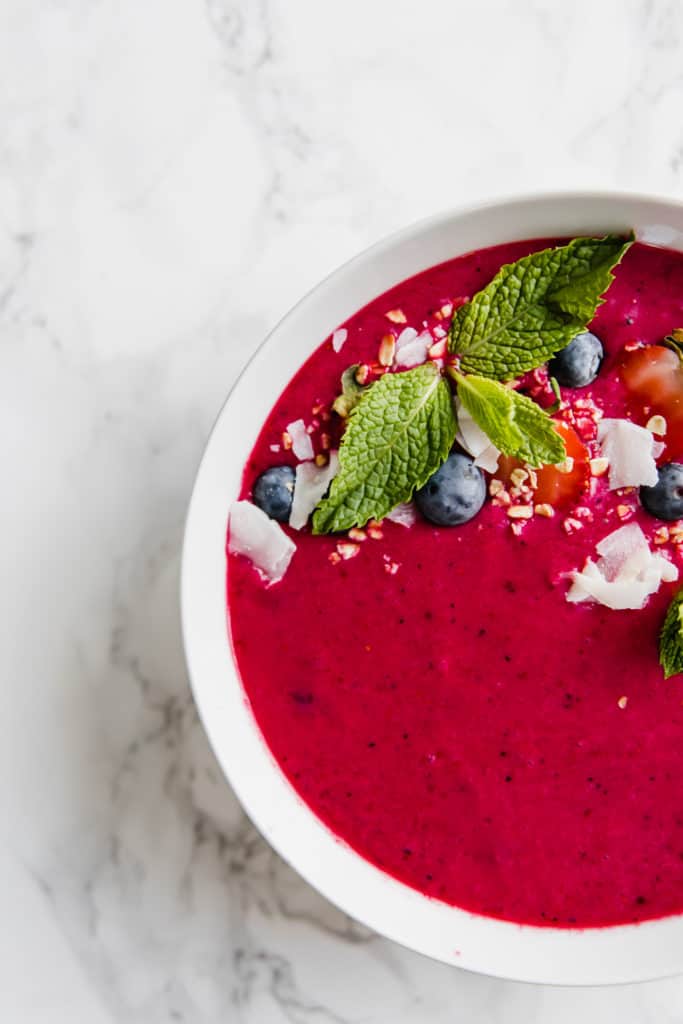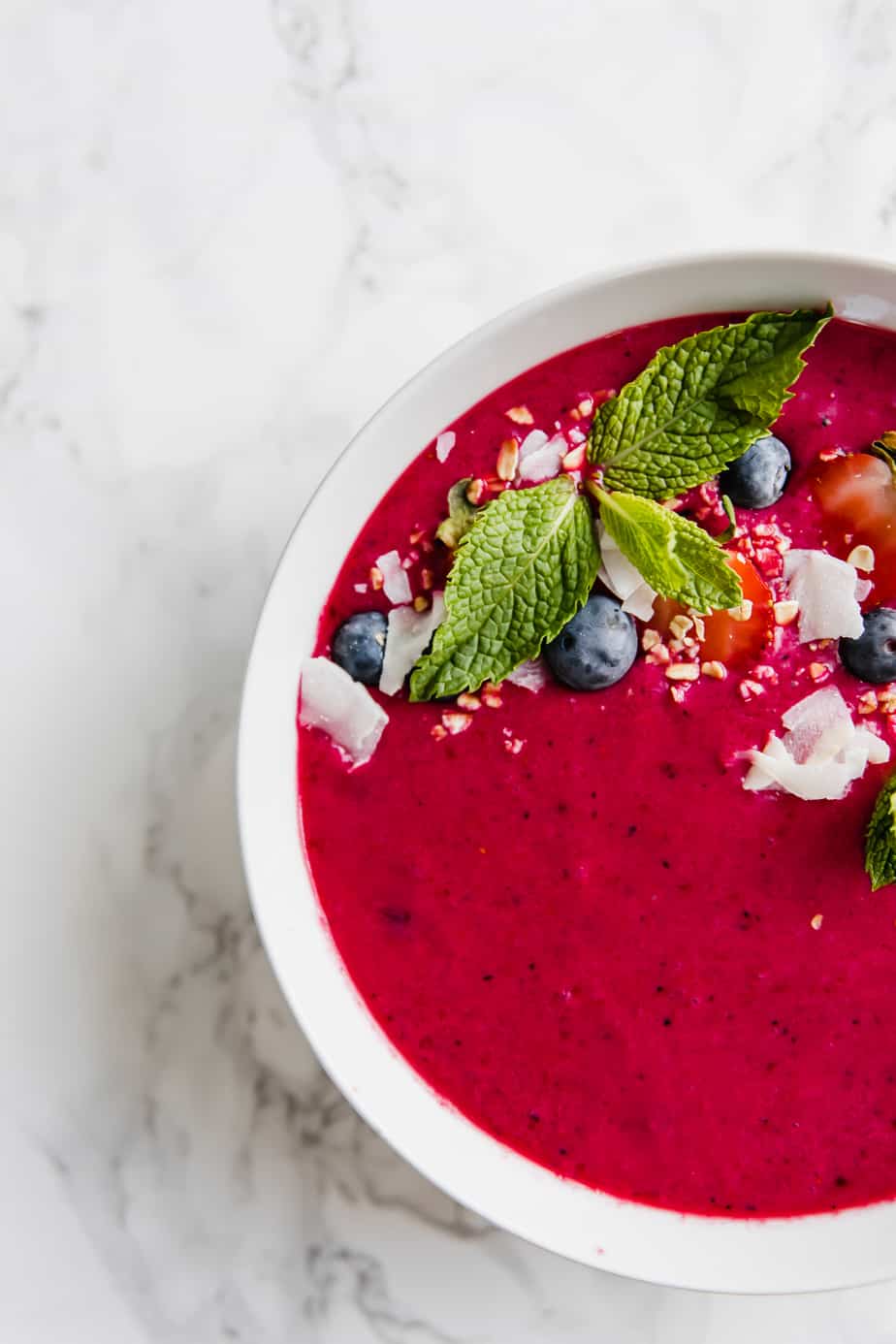 So with that in mind, I decided to mix things up a little. So I'm trying to experiment with foods a little more and include a few more things. That could be anything from adding a bunch of parsley to my salad or eating papaya instead of my trusty apples or most of all indulging in this Healthy Beet Berry Smoothie Bowl for breakfast.
Even if it isn't just for the health benefits, it really just keeps my meals a little more interesting if I try to add different ingredients to each meal. I'd love to hear your thoughts on this topic and how you're incorporating other nutrients into your diet. So hop over to my INSTAGRAM and let me know. 🙂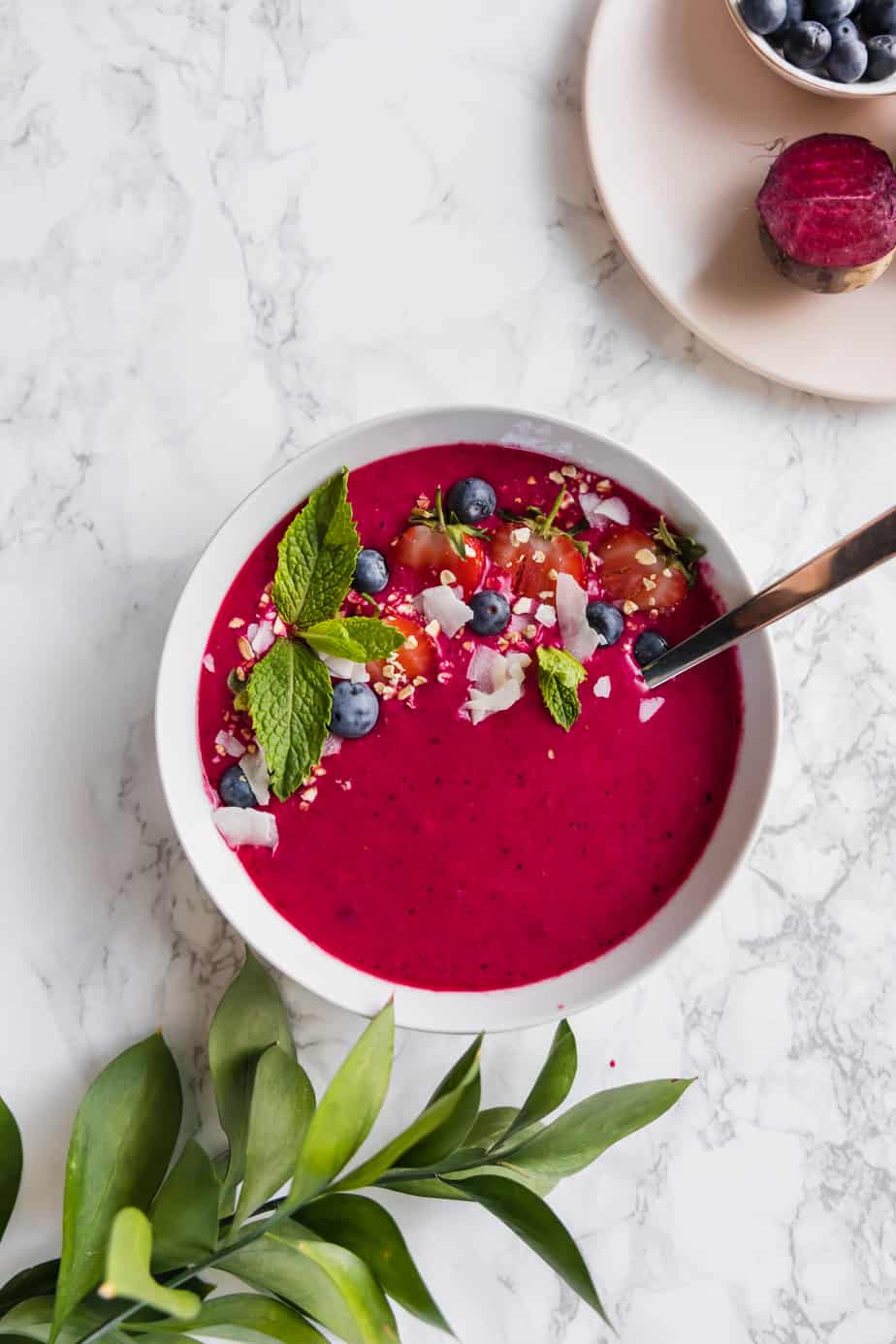 If you want more smoothie bowl recipes, I got you covered! Head over HERE for my all time favourite smoothie bowl recipes.
Healthy Berry Beet Smoothie Bowl
Ingredients
1

beetroot

roughly chopped

1

banana

frozen

11/2

cups

fresh or frozen berries

2

tbsp

chia seeds

1

cup

nut milk

1

tsp

maple syrup/agave nectar

1

cup

ice

¼

cup

rolled oats
Toppings (these are only suggestions, you could add whatever you like):
Mint

Coconut flakes

Fresh Berries

Rolled Oats
Instructions
Place all the ingredients for the smoothie bowl in your blender.

Arrange your toppings on top.