10 Mouthwatering Smoothie Bowls - A collection of easy smoothie bowl recipes that will have you drooling. Not only are they beautiful and delicious but also packed with healthy ingredients.
This is a list of the ten best smoothie bowls out there! These 10 Mouthwatering Smoothie Bowls are absolutely delicious, packed with nutrients, and oh-so pretty.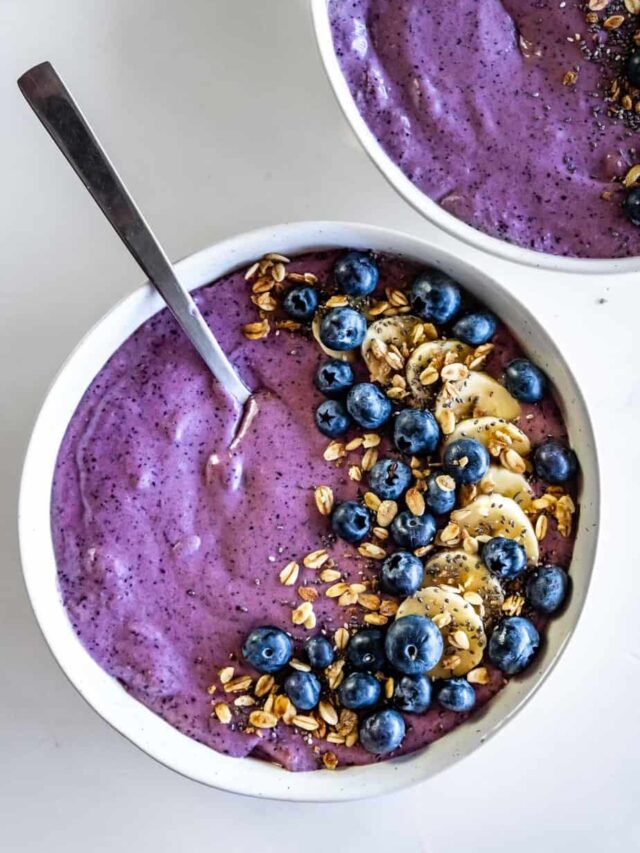 Nothing beats a thick and creamy smoothie bowl, especially one made from fresh blueberries and bananas. This is a go-to smoothie for breakfast or simply as a snack. Topped with fresh blueberries and garnished with granola.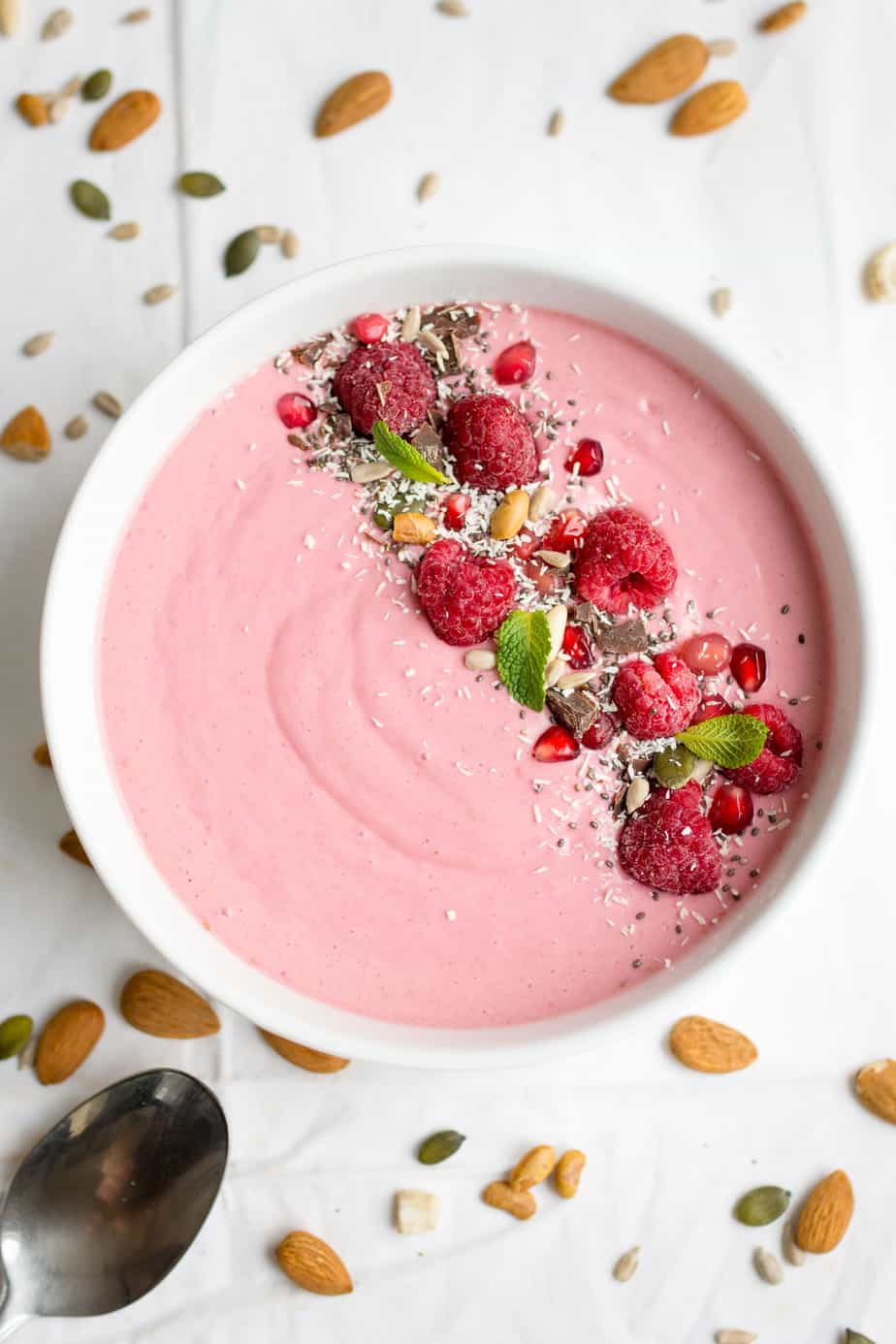 How beautiful is that colour? A simple and absolutely delicious smoothie bowl which makes a perfect breakfast or snack.
I feel like I don't really have to say anything about this smoothie bowl, because well...just look at it! It looks vibrant and AMAZING and it's made from nutritious and yummy ingredients. Enough said!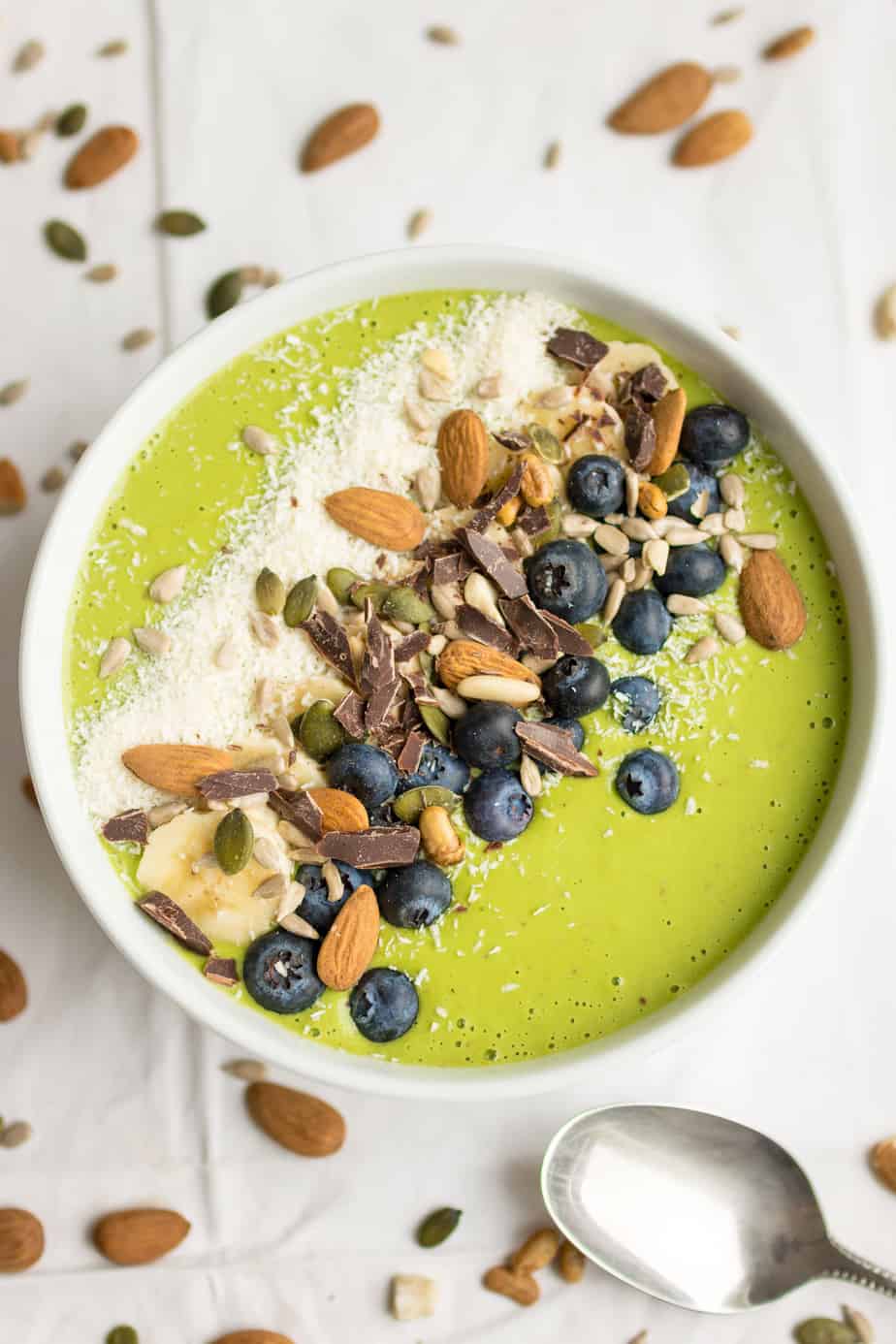 This smoothie bowl is made with a whole lotta spinach and lime. What better way to start your day. Full of flavour and healthy goodness!
Did somebody say pie for breakfast? Yes please!! This smoothie bowl has amazing warm spicy flavours and is topped with delicious crunchiness. YUM!
This is one of my favourite health kick smoothie bowls. It has tons of healthy kale and a whole lotta coconut. So delicious and a great energy-boost!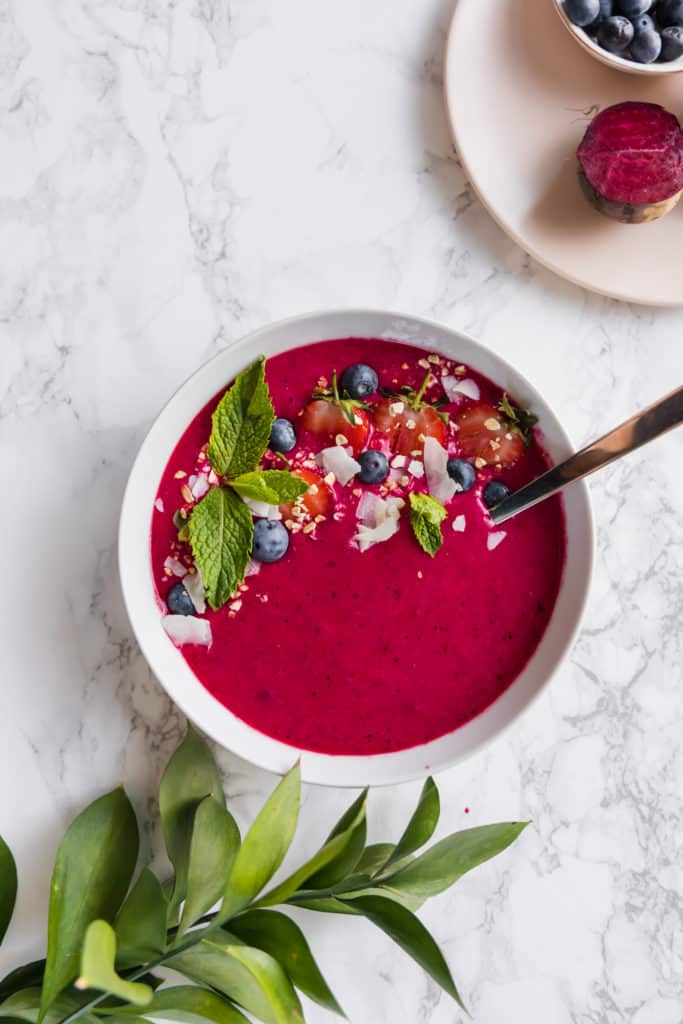 This Healthy Beet Berry Smoothie Bowl is the only breakfast recipe you'll ever need. Quick, vegan, gluten-free, and absolutely delicious.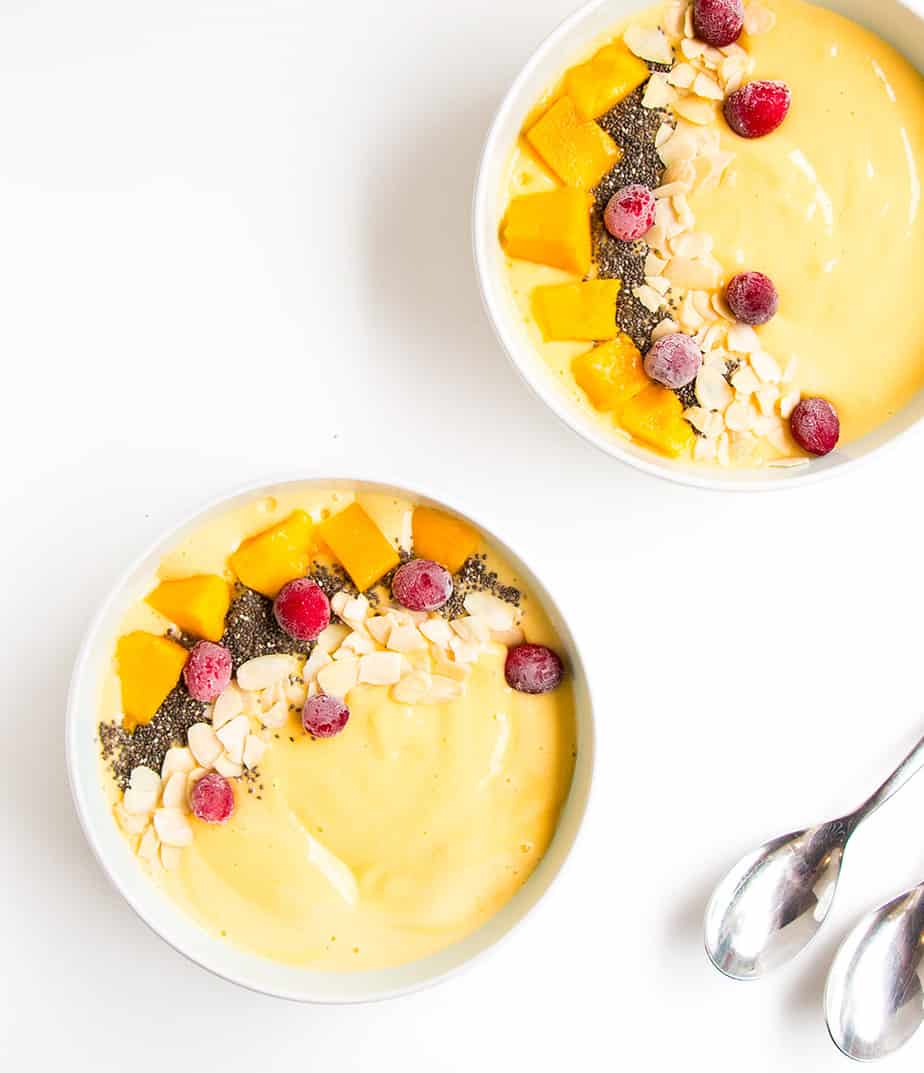 Who doesn't love mango right?! This smoothie bowl is pretty much mainly mango which means it is 100% delicious and nutritious. I love the crunchy almond shavings and chia seeds on the top!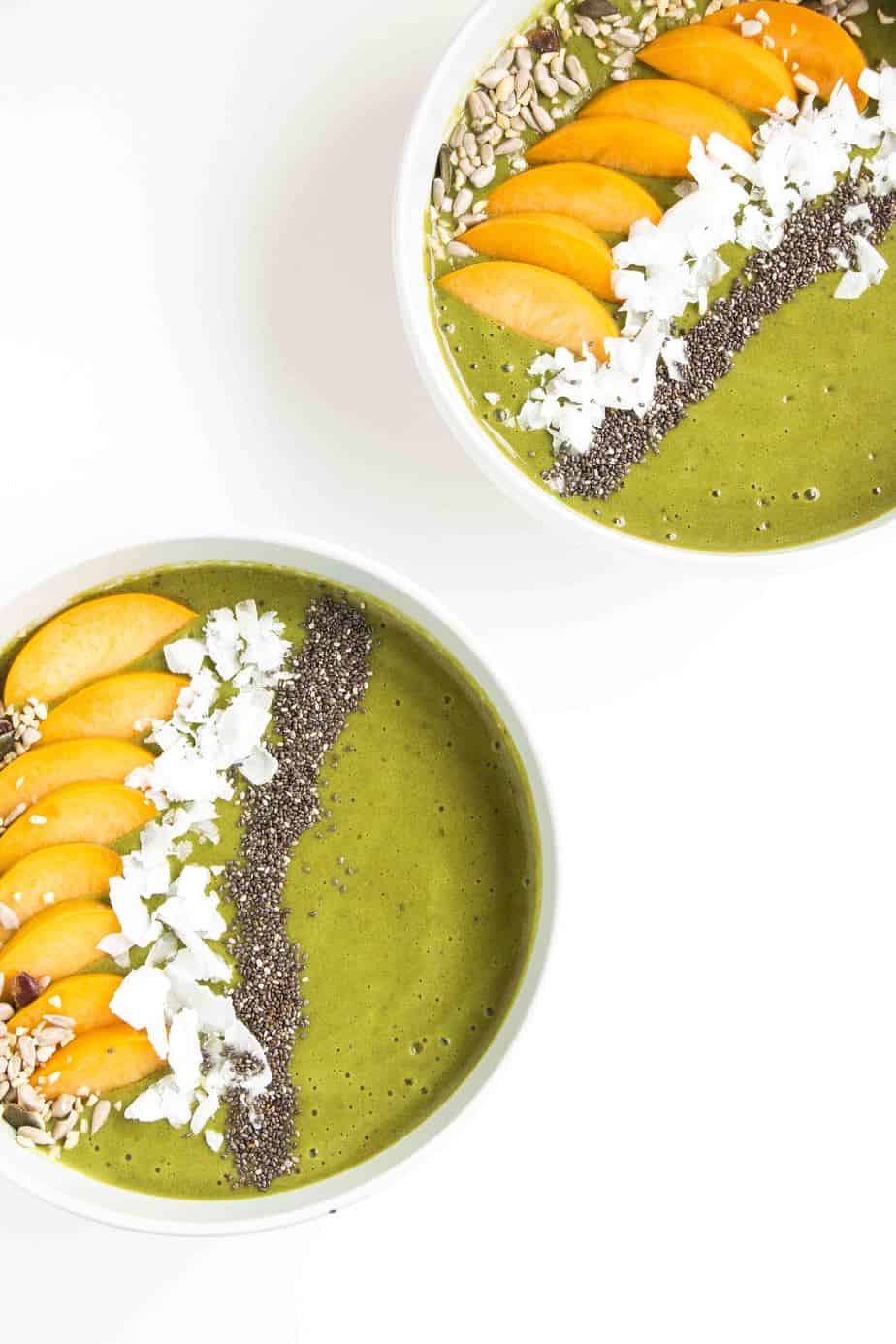 Guys matcha is the best thing ever - especially when added to a yummy smoothie bowl! This smoothie bowl is delicious and packed with insane amounts of energy-boosting, healthy ingredients. A truly winning breakfast or snack!
This Creamy Coconut Turmeric Smoothie Bowl is made with coconut milk, fresh ginger, banana, and mango – it's the perfect healthy, vegan breakfast. Packed with flavour and immune-boosting properties!
If you're looking for yummy recipe inspiration, connect with me on Instagram! :)