Packed with antioxidants and anti-inflammatory properties this vegan, healthy 2 Step Berry Beetroot Smoothie recipe is all you need for a healthy breakfast or snack.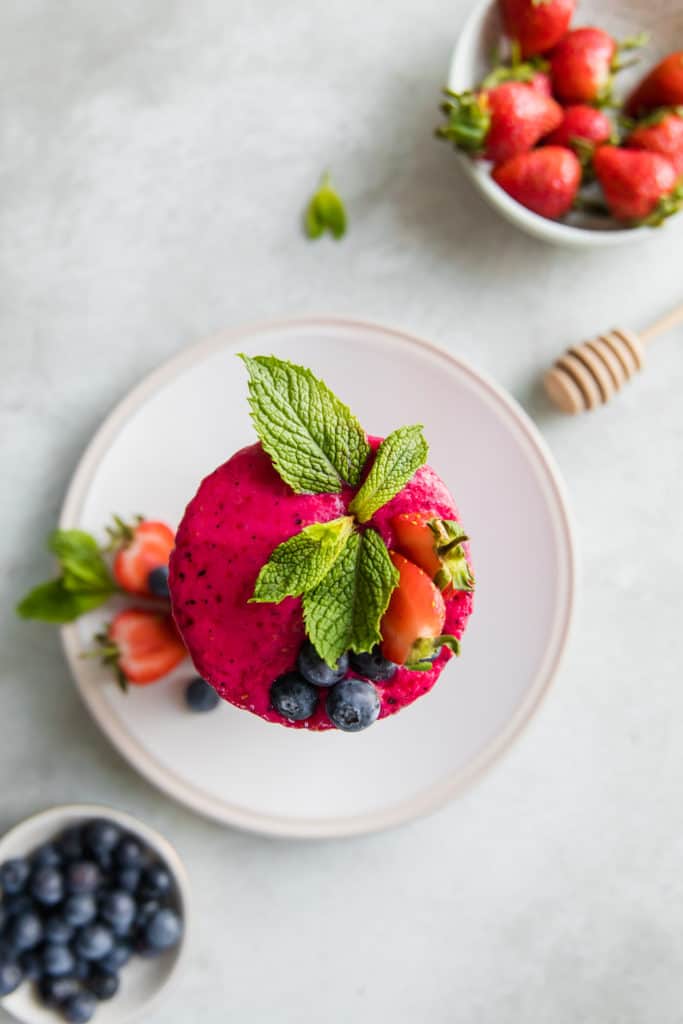 I've had a love hate relationship with beetroot my entire life. As a child I pretty much hated beetroot, the colour was great but the flavour and texture just didn't do it for me. As you get older you learn to love foods you hated as a child, but beetroot really wasn't one of those foods for me. That was until I actually tried it raw. Raw beetroot is the shizz guys! It's crunchy, sweet and darn delicious. So I started adding raw beetroot to my salads and buddha bowls and that my friends is how my love story with beetroot began.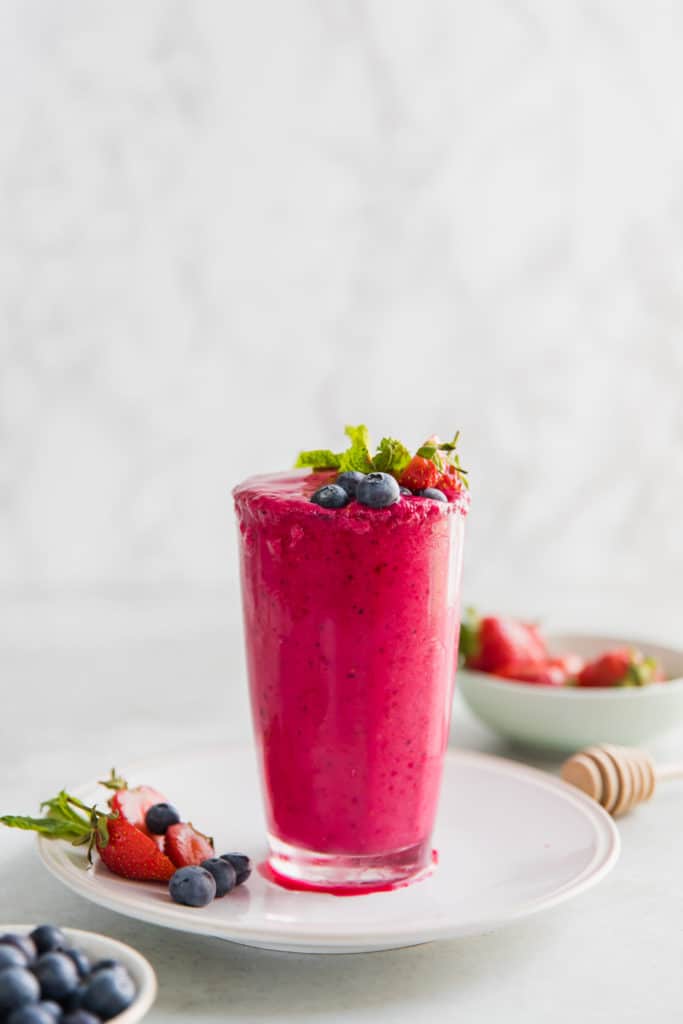 I was now hooked! Naturally, that means I have to try it out in all kinds of things. Enter, this beautiful beauty of a smoothie, the 2 Step Berry Beetroot Smoothie. Packed with antioxidants, vegan, colourful and oh so refreshing. Just like my Mango Berry Smoothie!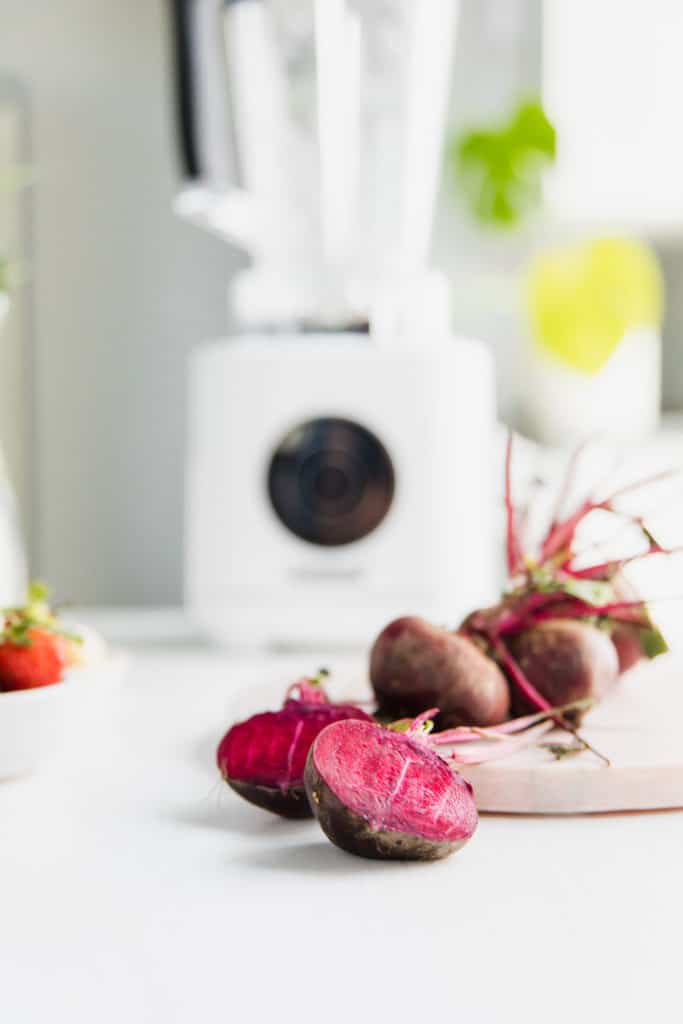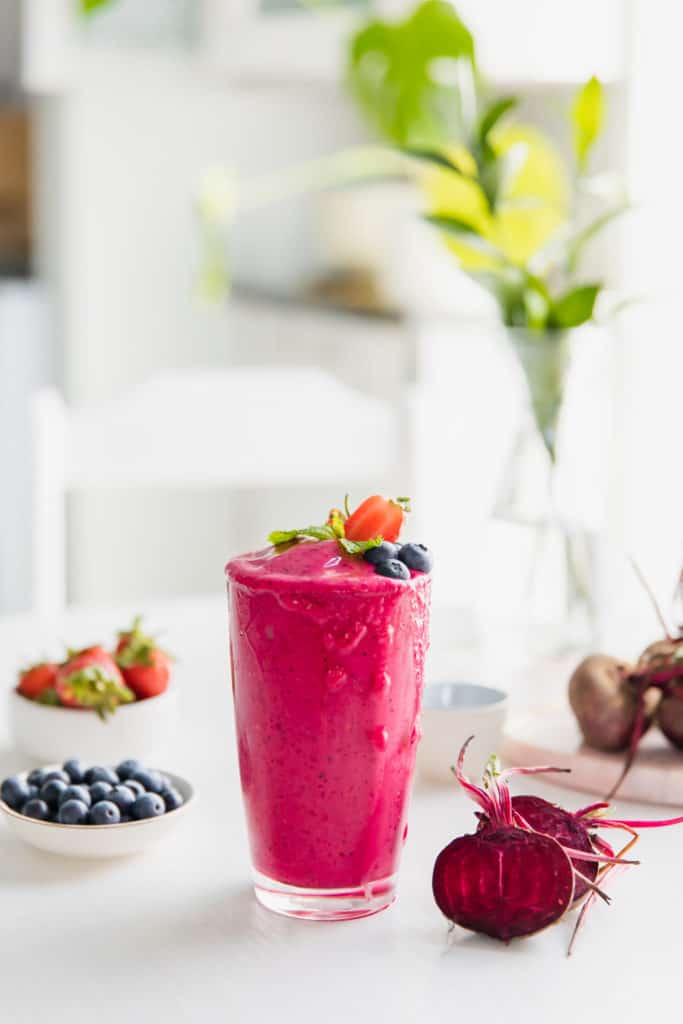 The recipe is literally a matter of chucking all the ingredients into my Greenis blender, which by the way is my new obsession, and there you have it! And if you're anything like I was, a.k.a a beetroot hater, then I promise this 2 Step Berry Beetroot Smoothie will definitely change your mind. Beetroots are low in calories, packed with fiber and even have anti-inflammatory properties. So you've really got nothing to lose here folks.
Okay quickly back to the Greenis Smart Power Blender. When I received the blender, I was like "okay, this is pretty but let's be real it's just another blender". Man was I wrong! Firstly, yes it's incredibly sleek but it's also darn intelligent. With a touchscreen and DIY programming, this blender is honestly like no other. Your can literally create your own blending program! That's insane guys! All the bells and whistles aside, the Greenis Smart Power Blender honestly just blends like you've never seen before. I've made nut butters, oat flours and everything in between in a matter of minutes. It must be one of the products that have impressed me the most in the last couple of years!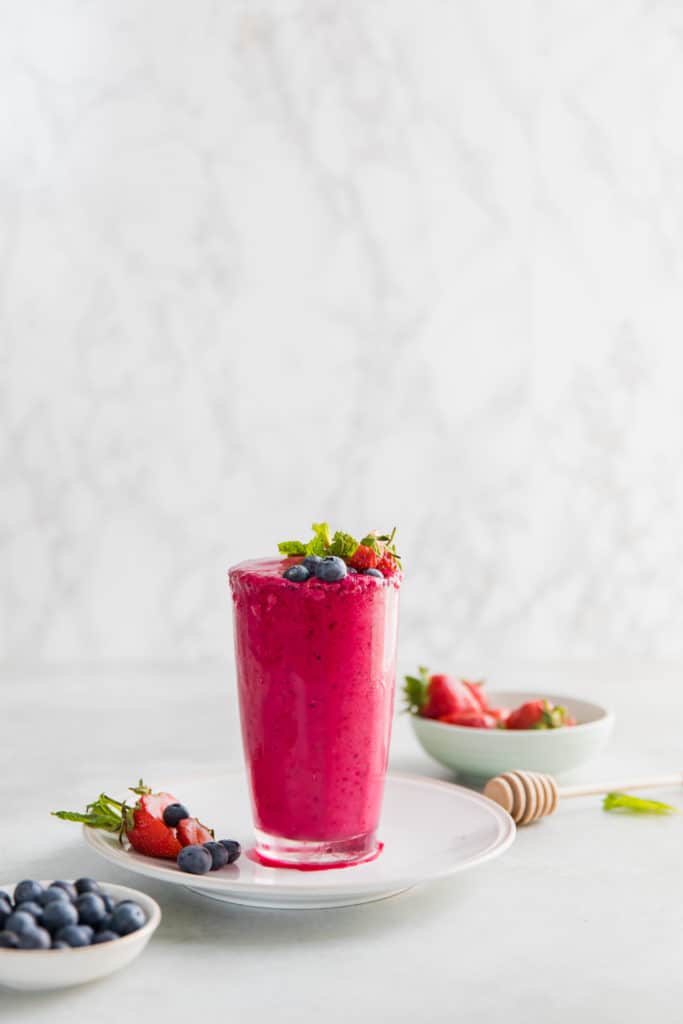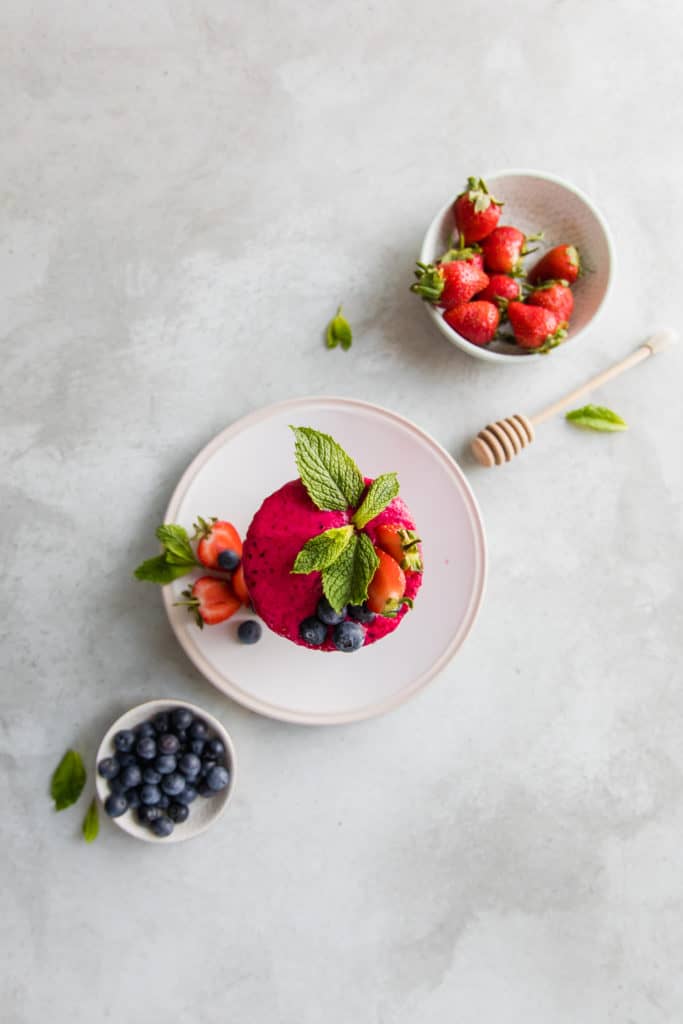 I'm definitely going to create a whole bunch of recipes to prove to you guys just what this guy can do, but first let's get back to making this Berry Beetroot Smoothie!
Ingredients
1

Beetroot

1

Banana

Frozen

1 ½

Cups

Berries

I used frozen raspberries and strawberries

1

Cup

Almond Milk

Add a little extra if you prefer a runnier smoothie

¼

Cup

Rolled Oats

1

tsp

Maple Syrup/Honey

1

Cup

Ice
Instructions
Place all the ingredients into a blender

Garnish with fresh mint and berries