A list of 10 healthy bliss ball recipes that are easy to make and filled with nutritious ingredients. These simple snacks are perfect for a healthy boost of energy that tastes delicious!
Jump to:
Healthy Bliss Ball Recipes
Bliss balls are nutritious, easy make-ahead snacks that are perfect for on the go. There are loads of delicious healthy versions to try with different flavors and textures.
So if you are looking for healthy, vegan snack ideas that are refined sugar-free and/or gluten-free there are some great healthy bliss ball recipes to try out in the list below.
So what exactly are bliss balls?
Bliss balls, or energy balls, are simple snacks that can be made in minutes with just one bowl. The snack ball recipes are filled with nutritious ingredients and are a great pick-me-up snack that is perfect for busy days.
These raw energy balls are everything you need for a protein-packed snack or healthy sweet treat. There are so many bliss ball options out there, from vegan bliss balls to peanut butter and date protein balls. They are definitely a must for those mid-week slumps.
Are energy balls actually healthy?
Most bliss ball recipes are made up of a healthy combination of fibre, healthy fats and protein. This makes easy bliss ball recipes a great go-to meal prep snack. The best part of bliss balls is that you can make a big batch of your favorite recipe and snack on them for an entire week.
Do you eat protein balls before or after a workout?
Protein bliss balls are best eaten an hour or two before a workout. This will give you a boost of energy making sure you get the most out of your workout. I like to whip up a batch of high-protein bliss balls as a post-morning workout snack. Protein balls replenish glycogen stores and give a much-needed energy boost.
A list of ten delicious and healthy bliss ball recipes for you to enjoy:
These 4-ingredient Cacao Chia Bliss Balls are gluten-free and full of healthy fats and protein from the oats and chia seeds. Made with creamy Nutella this afternoon snack is definitely the ultimate chocolate bliss ball recipe.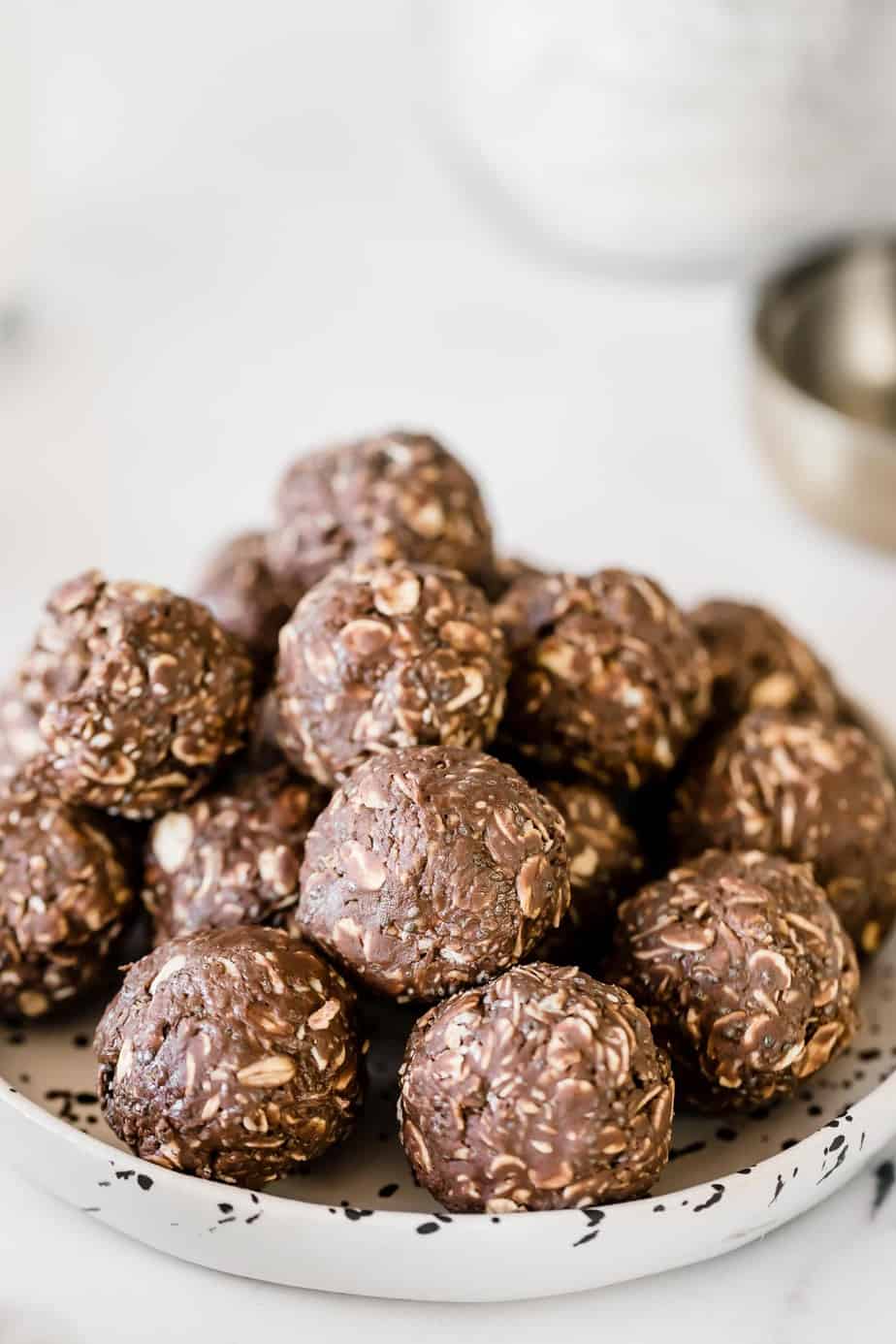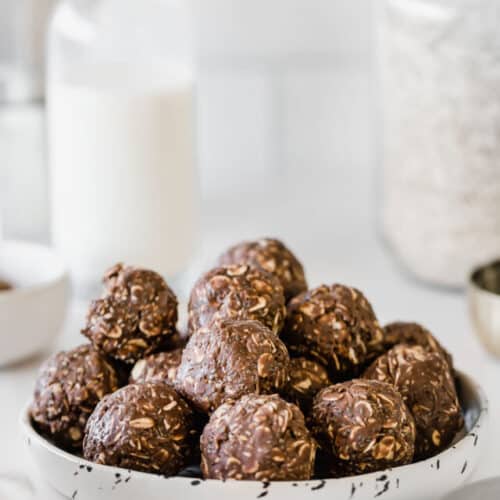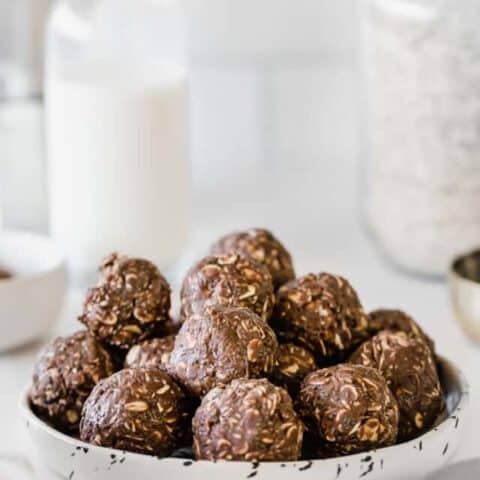 Nutella Chia Energy Bites
This easy, 4-ingredient Nutella Chia Energy Bites recipe only takes five minutes to make and is packed with protein and fibre. These snack bites are also no-bake and gluten-free.
Ingredients
2 Cups Rolled Oats
1 Cup Nutella
¼ Cup Chia Seeds
2 tablespoon Honey/Maple Syrup
Instructions
Combine all the ingredients in a large mixing bowl.
Mix well.
Roll the mixture into small balls and refrigerate.
Store in an air-tight container.
These Vegan Coconut Almond Energy Balls are the delicious, easy snacks you need to conquer busy days. Packed with nutrients and beyond easy to make. You have to try these delicious, bite-sized coconut bliss balls when you need a healthy energy boost.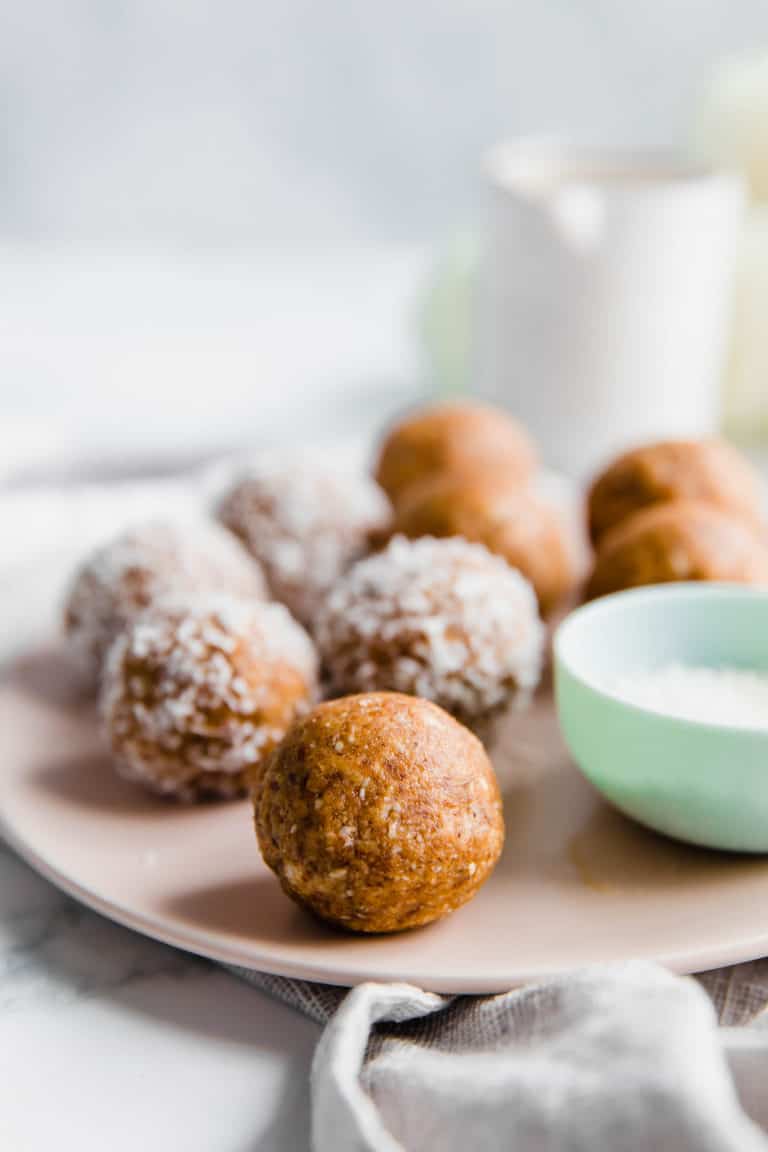 Date & Coconut Bliss Balls
These Date & Coconut Bliss Balls are the nutritious, easy snacks you need to conquer busy days. They are high-protein, bite-sized snacks that give a natural energy boost and taste delicious! (naturally vegan & gluten-free)
Ingredients
125 grams pitted dates
1 cup almonds
½ cup shredded coconut (plus extra for rolling)
1 tablespoon coconut oil,melted
¼ cup almond butter
½ teaspoon ground cinnamon
Instructions
Place the dates, almonds, coconut, coconut oil, almond butter, and cinnamon in a food processor.
Run the food processor until the mixture is well combined and clumped together. If the mix is too dry, add a little more coconut oil so it holds together - the mixture should hold together when pressed in your fingers.
Scoop about one tablespoon of the mixture and roll in your hands to form a ball. Repeat this process until the mixture is finished.
Roll the balls in desiccated coconut and enjoy! See storing detail in notes below.
Notes
How to store coconut bliss balls
Refrigerator
Bliss balls can last up to one week stored in the fridge. Keep your bliss balls in an airtight container or bag in the refrigerator and you will be able to enjoy them all week long.
Freezer
You can also store these bliss balls in the freezer in a freezer-safe container or bag for up to 2 months. You can eat these coconut bliss balls straight out of the freezer, or just place them in the fridge or on the countertop to thaw.
These healthy Apple Pie raw balls are sugar-free, nut-free, gluten-free, and full of delicious apple pie flavor! They are perfect for lunch boxes and quick and easy snacking. If you're looking for a nut-free bliss ball recipe, this apple pie energy ball recipe is a must.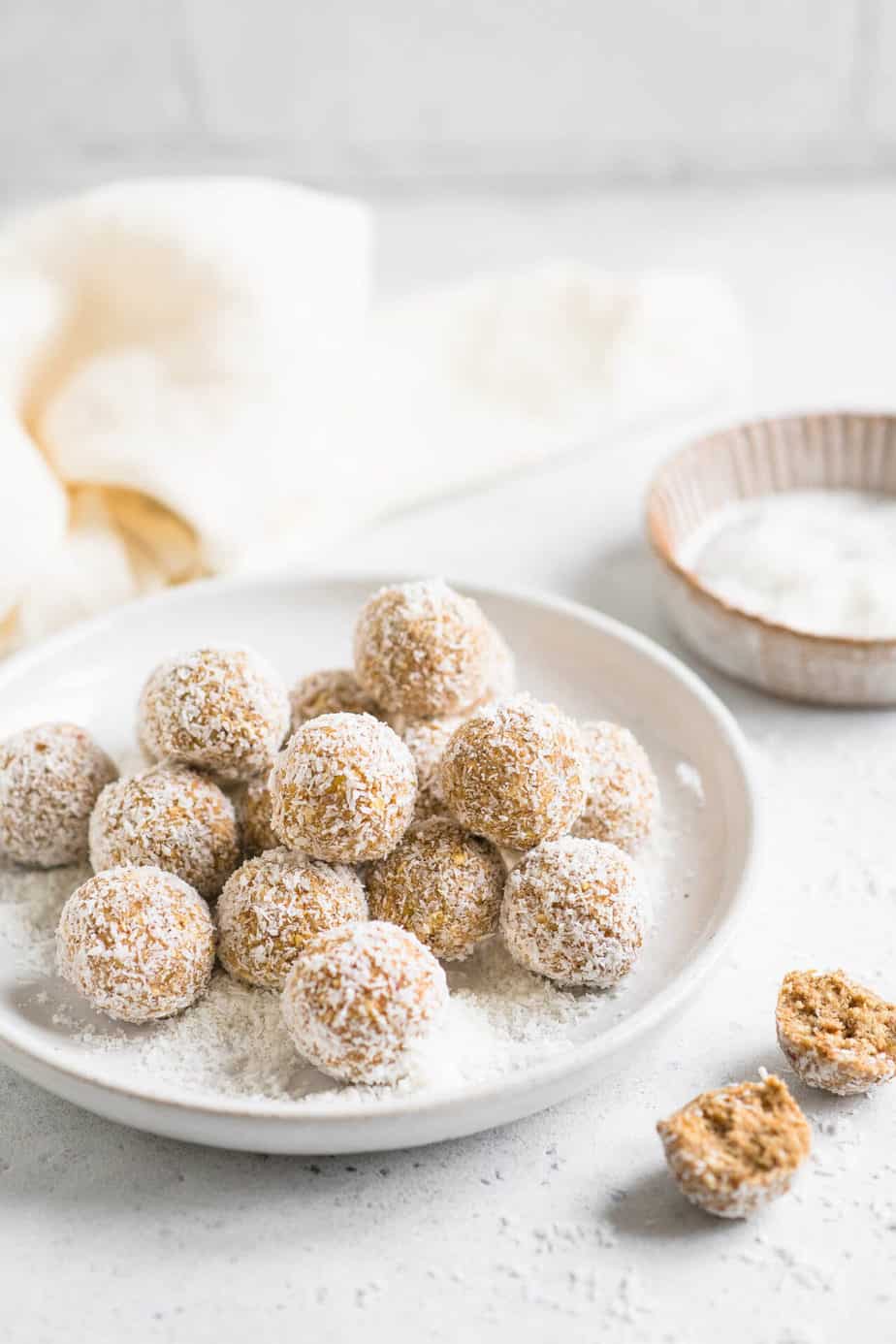 These healthy coconut bliss balls make the perfect bite-sized treats. This recipe is vegan, refined sugar-free, low-carb, gluten-free, and best of all, they only take less than 10 minutes to make!
Enjoy the many health benefits of matcha green tea and pistachios. These Matcha Pistachio Bliss Balls are the only matcha bliss ball recipe you'll ever need! Packed full of goodness, caffeine, and the perfect bite-sized energy snack.
If you're looking for a healthy snack idea these Cranberry Nut Energy Bites are the perfect vegan, gluten-free snack. They require one bowl to make, are packed with protein, and will definitely satisfy your sweet tooth.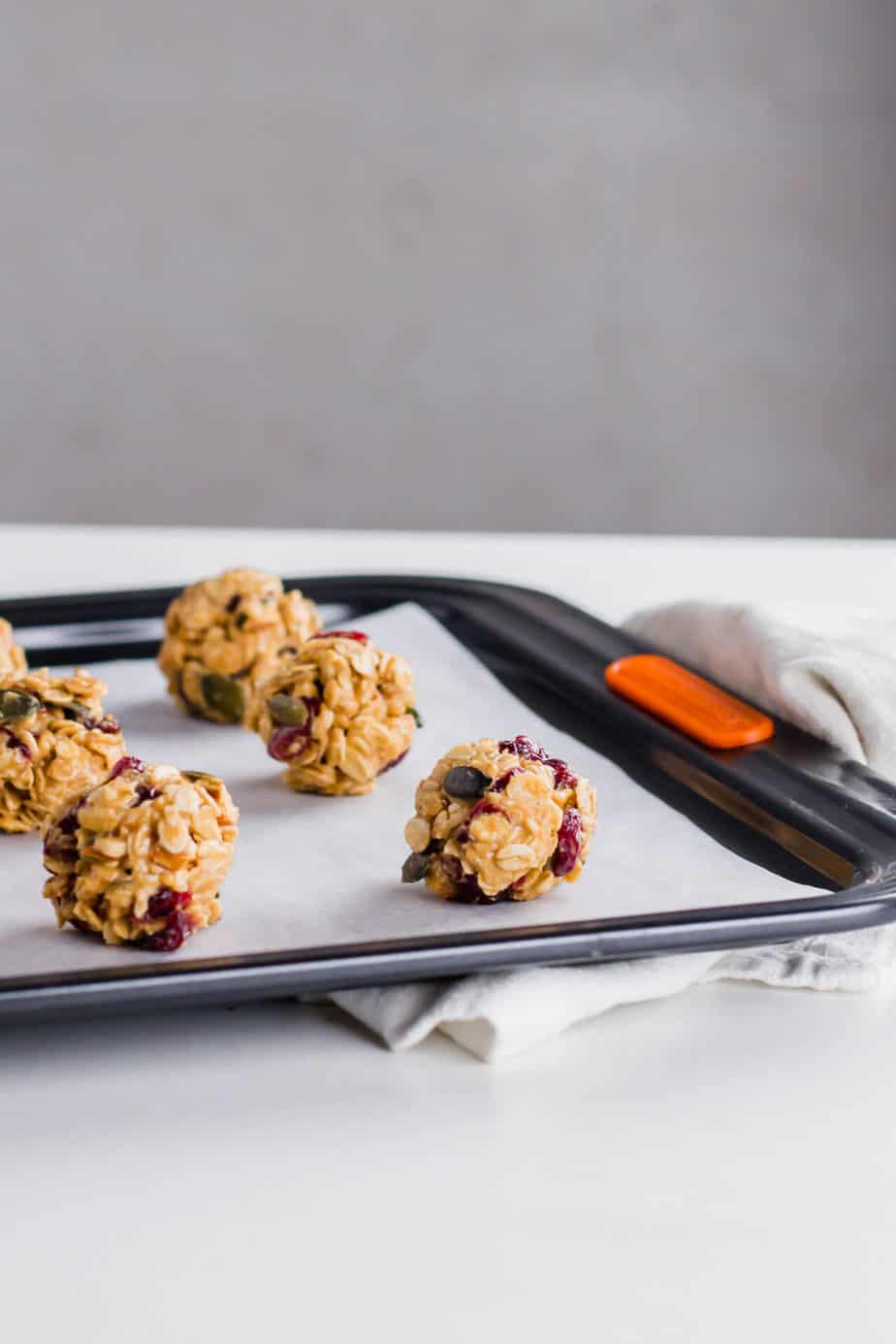 These healthy bliss balls taste like carrot cake but with all of the health benefits. Nothing beats snacking on a carrot cake energy ball after a long day at work. Made with fresh carrots and oats, these energy balls are filled with vitamin C and packed with protein.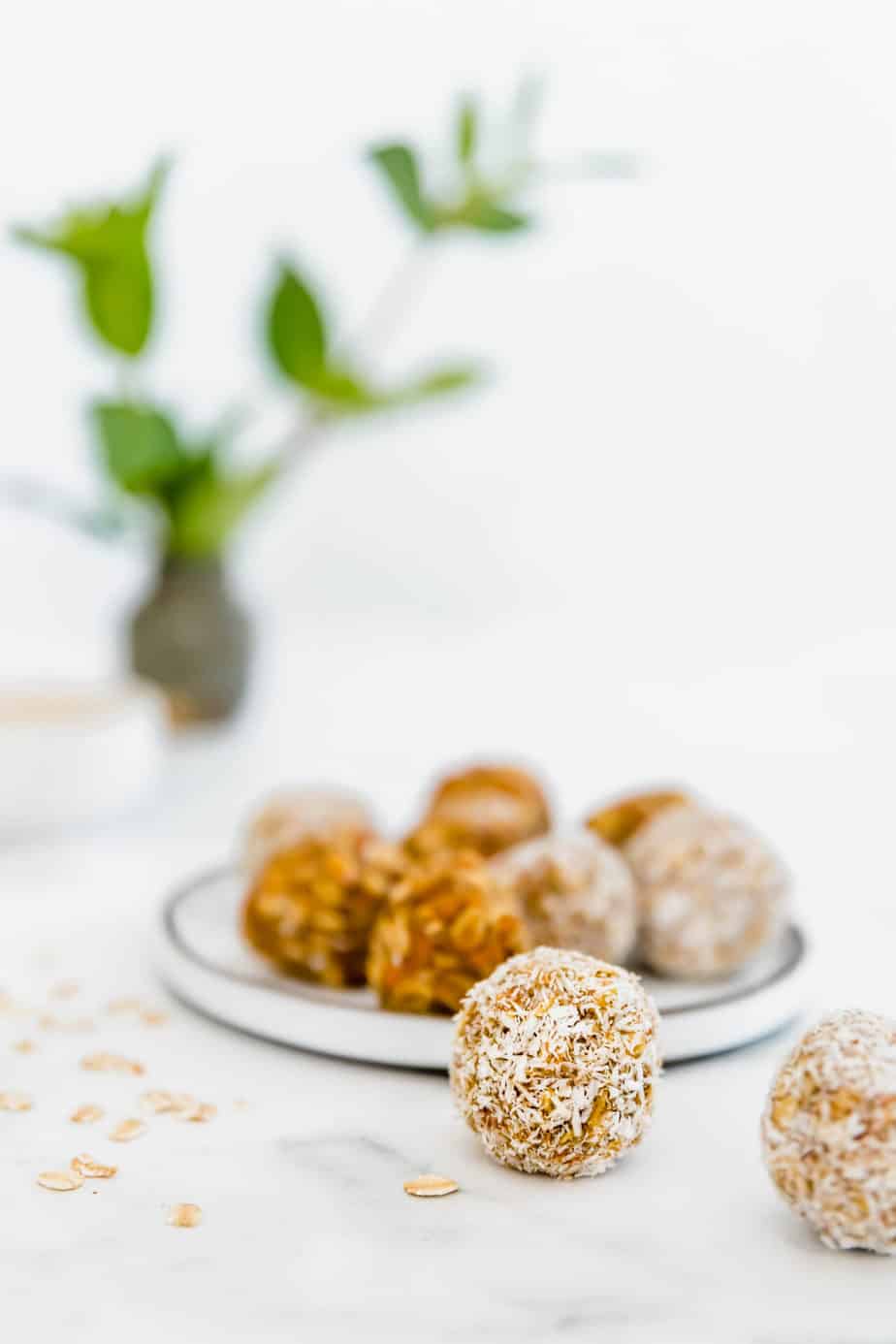 These deliciously rich and beautifully healthy Tahini Chocolate Bliss Balls make a great on-the-go snack to keep your blood sugar levels balanced or a yummy light post-meal treat. Give 'em a try - you won't be disappointed!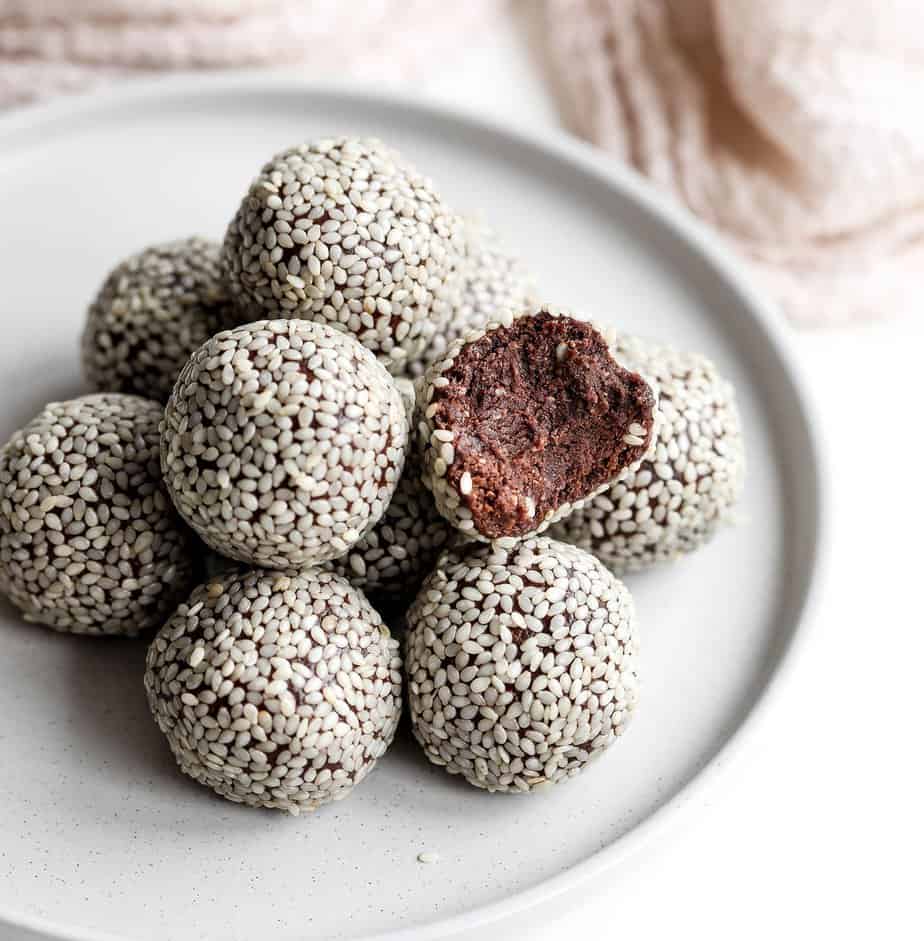 Banana Bread Bliss Balls are a healthier, more nutritious take on banana bread and are perfect for a healthy snack or to fill a delicious lunchbox. We're always down for a super easy bliss ball recipe especially if it takes like banana bread.
This delicious raw ball recipe is dairy-free, refined sugar-free, and gluten-free. These bliss balls are filled with delicious gingerbread flavour and is so quick and easy to whip together. They are definitely worth a try! The perfect fall snack if you ask me.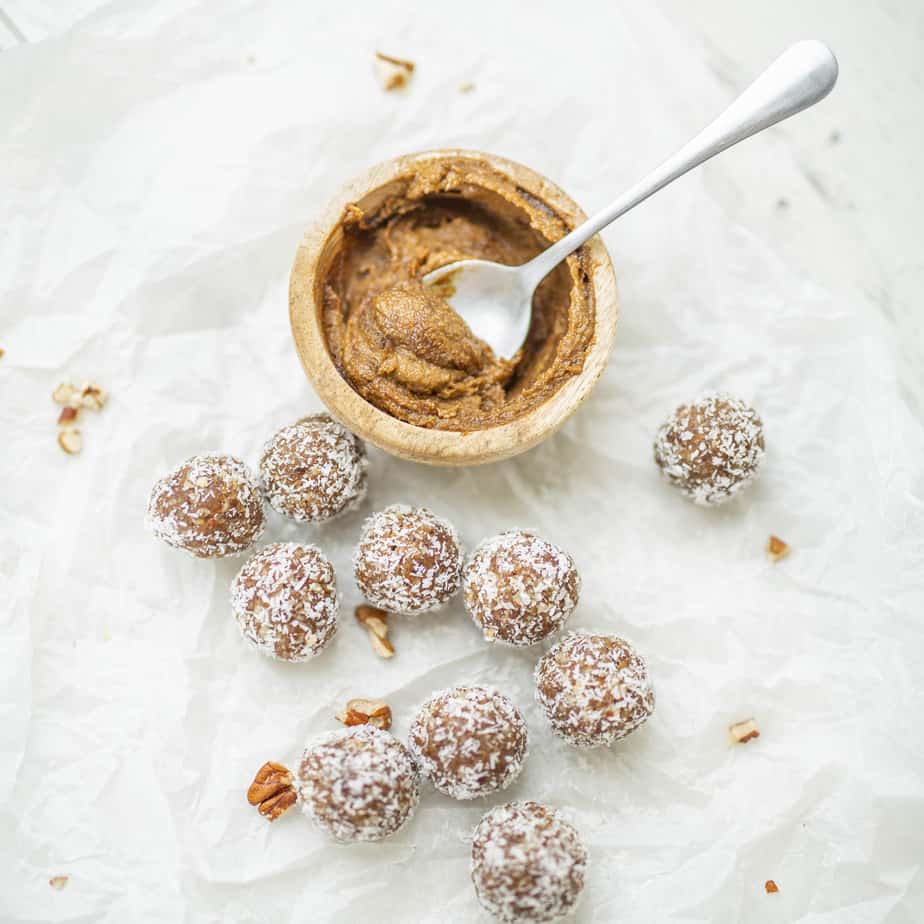 Healthy Bliss Balls FAQs
Can you freeze bliss balls?
Yes, you can freeze bliss balls! Place the bliss balls in an airtight bag or container and store them in the freezer for up to three months. When you are ready to eat them, simply take them out of the freezer and allow them to thaw at room temperature for 30 minutes.
HOW LONG DO BLISS BALLS LAST IN THE FRIDGE?
You can store your bliss balls for up to five days in the fridge. Simply keep them in an airtight container or bag in the fridge and enjoy them whenever you desire!
More Healthy Snack Recipes:
I hope you love this list of Healthy Bliss Ball Recipes. And if you want to see more of my delicious food adventures, follow me on Instagram or Facebook!