This vegan, refined sugar-free Salted Caramel & Pecan Chia Pudding recipe is the perfect easy and healthy breakfast. Packed with protein and flavor.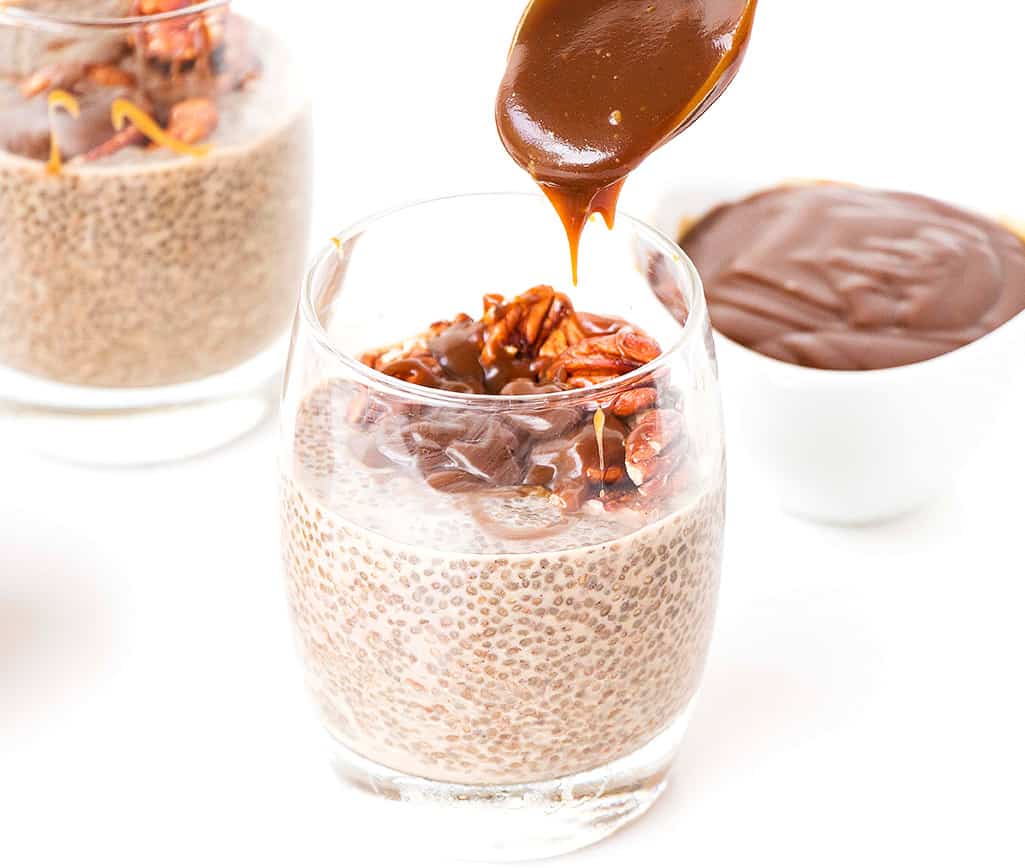 Chia pudding with pecan nuts and caramel
Life has been crazy lately. It seems to happen every year around this time, it's as if things have to get insanely busy before your able to wind down for the holidays. I've had so many different projects to work on and so many deadlines that it's starting to feel a teeny tiny bit overwhelming.
But at the same time there's something satisfying about being so busy, it allows you to simply throw yourself into work and not give your crazy mind (or at least my crazy mind) time to wander off and create its own problems. That tends to be one of my favourite things to do when I don't have a lot on my plate. So even though I'm exhausted and deadlines are choking me a little, I'm really loving every moment of being able to escape into work.
I have also been working on a few new things for the blog. I started shooting a couple of recipe videos like the Nutella Croissants video and the Double Chocolate Oreo Cupcakes video. These videos have been such insane fun to shoot, but as a one woman show they can be pretty time consuming and exhausting as well.
The other thing I'm very slowly working on, is a section on blogging tips. I thought it would be great for myself to jot down everything I've learned so far and as I go along as well as using my tiny bit of knowledge to help others out.
So check out my post on How to Start a Blog in 3 easy steps and let me know what you think.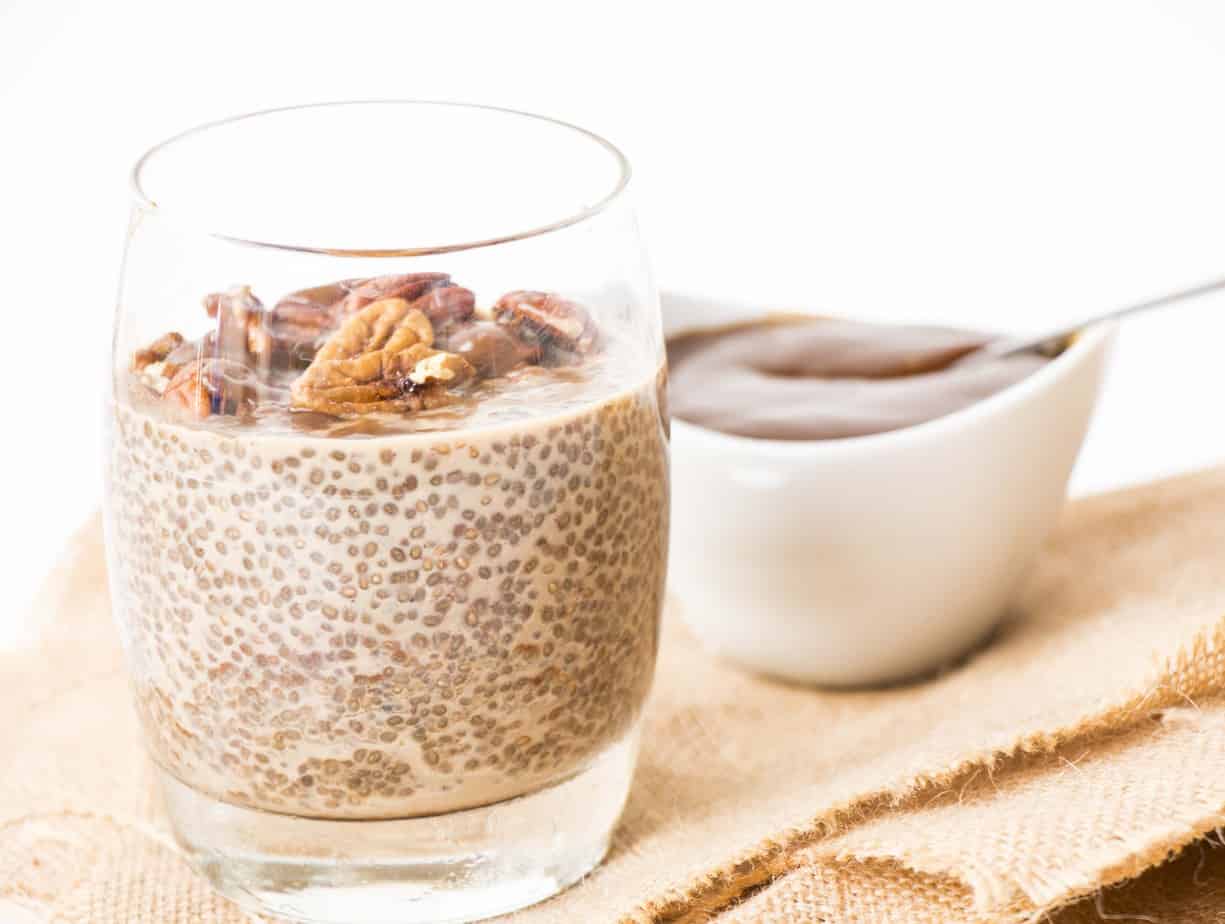 I've written before about my love for breakfast before - and after making that delicious Vanilla Blueberry Chia Pudding my new ultimate favourite breakfast is by far Chia Pudding!
Breakfast, dessert, or snack!
I don't always have time in the mornings to make myself breakfast or to be honest the energy (mornings are tough okay...). So being able to quickly whip up a Chia pudding in the evenings is simply awesome. The next morning, whether your in a hurry or simply hate mornings, this delicious, crazy healthy breakfast is there waiting for you in your fridge. Pretty awesome right?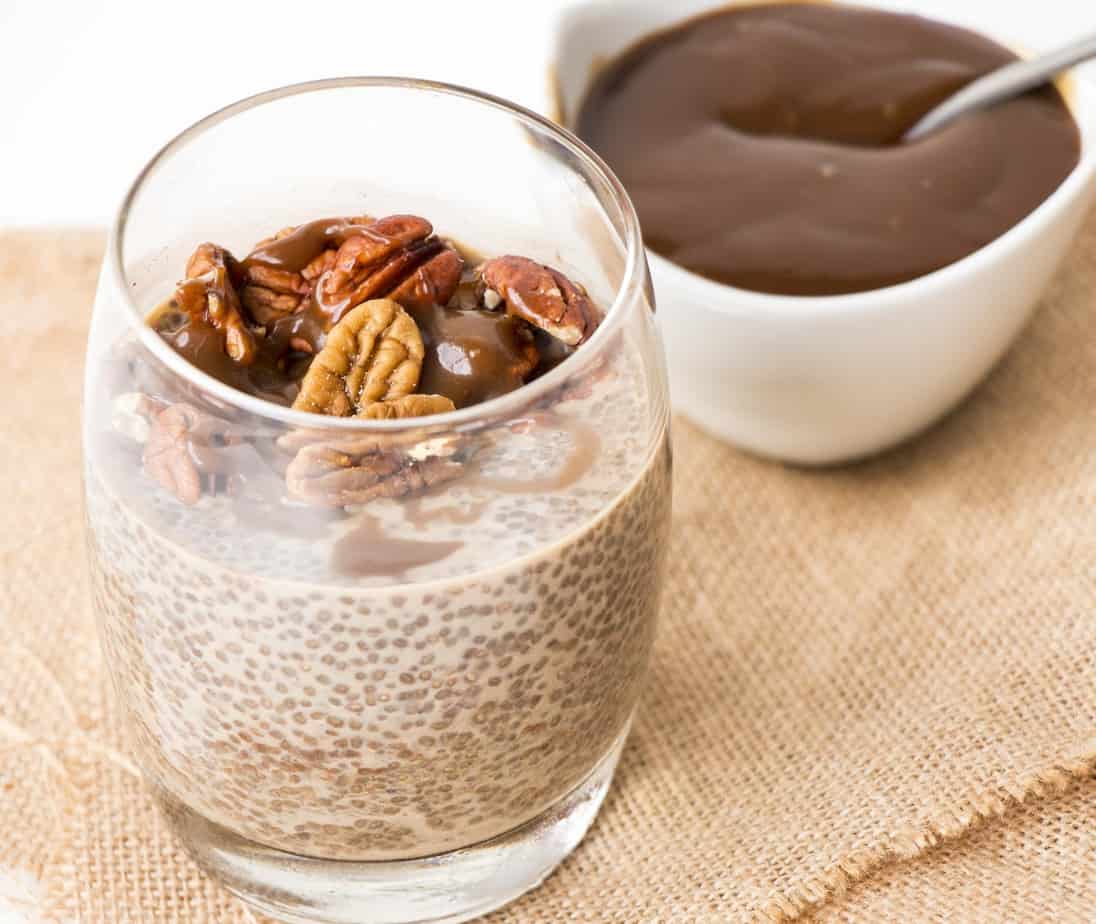 My newest favourite is this insane Salted Caramel & Pecan Chia Pudding. Sounds decadent doesn't it? And yes it is delectably decadent. It's like the world has finally given me what I've always wanted, dessert for breakfast. And it is still insanely healthy. Okay I know I'm getting a little nuts about this Salted Caramel & Pecan Chia Pudding, but seriously guys it's THAT good. It's vegan, refined sugar free, packed with protein, Omega's and antioxidants and it contains CARAMEL... need I say more?
Easy Chia Pudding Recipe
This Salted Caramel & Pecan Chia Pudding is literally one of the easiest things to make. The night before, I mix together the chia seeds, milk, vanilla and coconut sugar. Pop it into the fridge. Then when I wake up it's there waiting for me in all its Chia Pudding glory. And all I have to do is top it with some pecans and drizzle (or in my case it's more like pour) on the yummy salted caramel (check out the recipe here).
You could use any salted caramel if you wanted to. But the problem with that is that most caramels are most definitely not vegan and they are packed with so much sugar. So I made this insanely delicious Vegan Salted Caramel that's made from coconut milk and coconut sugar. And to even my surprise it tastes SO good.
I hope you love this recipe for Salted Caramel & Pecan Chia Pudding. And follow me on Instagram or Facebook for even more food and drink inspiration!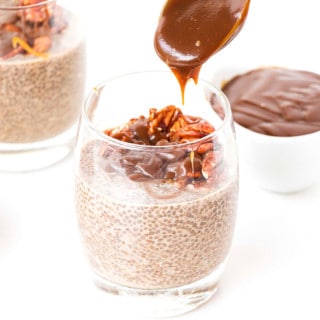 Salted Caramel & Pecan Chia Pudding
Ingredients
4

tablespoon

Chia Seeds.

1 ½

Cup

Almond Milk

or any type of milk.

2

teaspoon

Vanilla.

2

tablespoon

Coconut Sugar

you can use normal sugar or any sugar substitute.

1

teaspoon

Cinnamon.

½

Cup

pecans.

½

Cup

Salted Caramel.
Instructions
Lightly whisk together the chia seeds, milk, sugar, vanilla and cinnamon.

Pour mixture into 2 glasses.

Place glasses in fridge and refrigerate over night.

Top with pecans and drizzle the salted caramel over.

Devour!
Nutrition
Tried this recipe?
Let us know how it was in the comments below
Tag us on Instagram!
We love seeing people make our recipes. Mention @baking_ginger
Other Recipes You May Enjoy: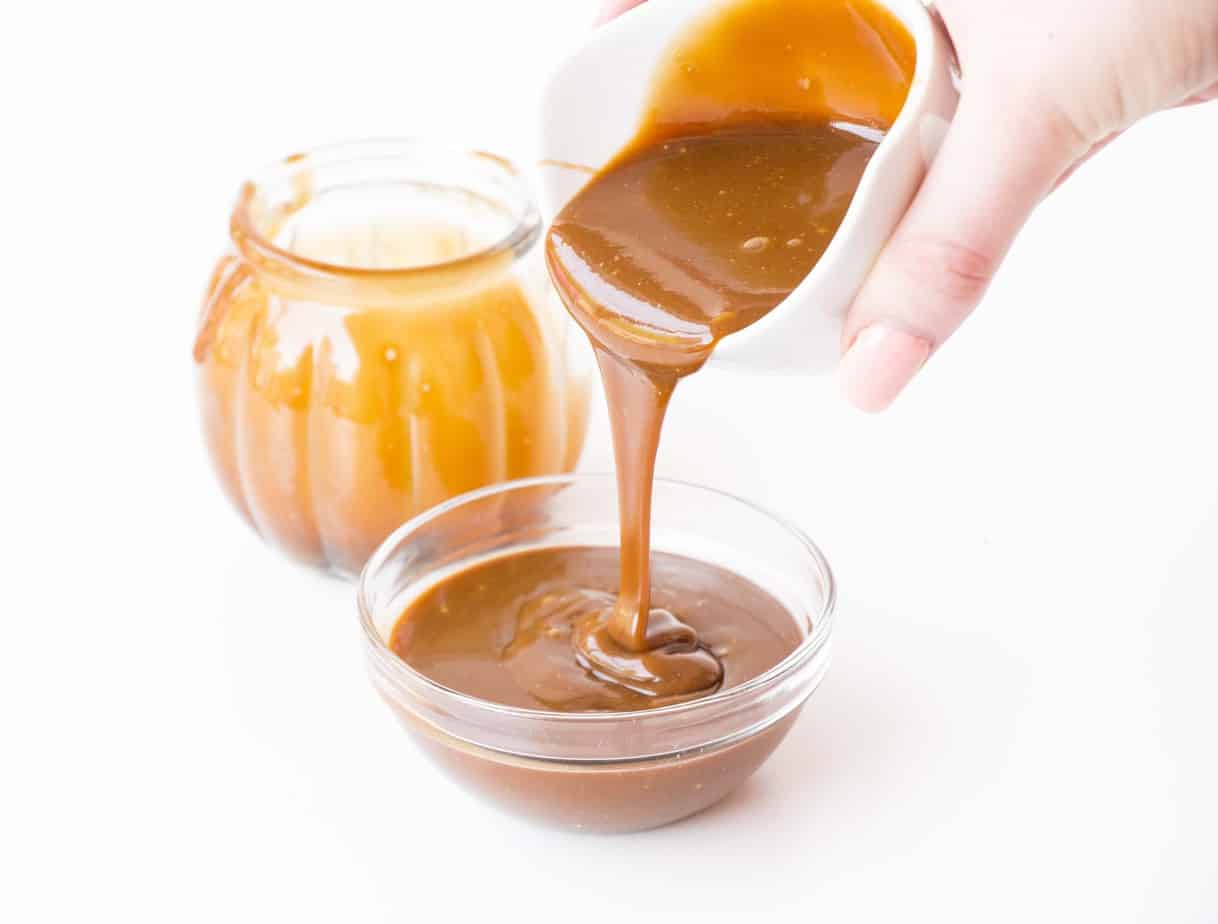 Vanilla Blueberry Chia Pudding