Easy Nutella Croissants recipe with a quick and easy Video to follow. So delicious and perfect for brunch or an easy sweet treat.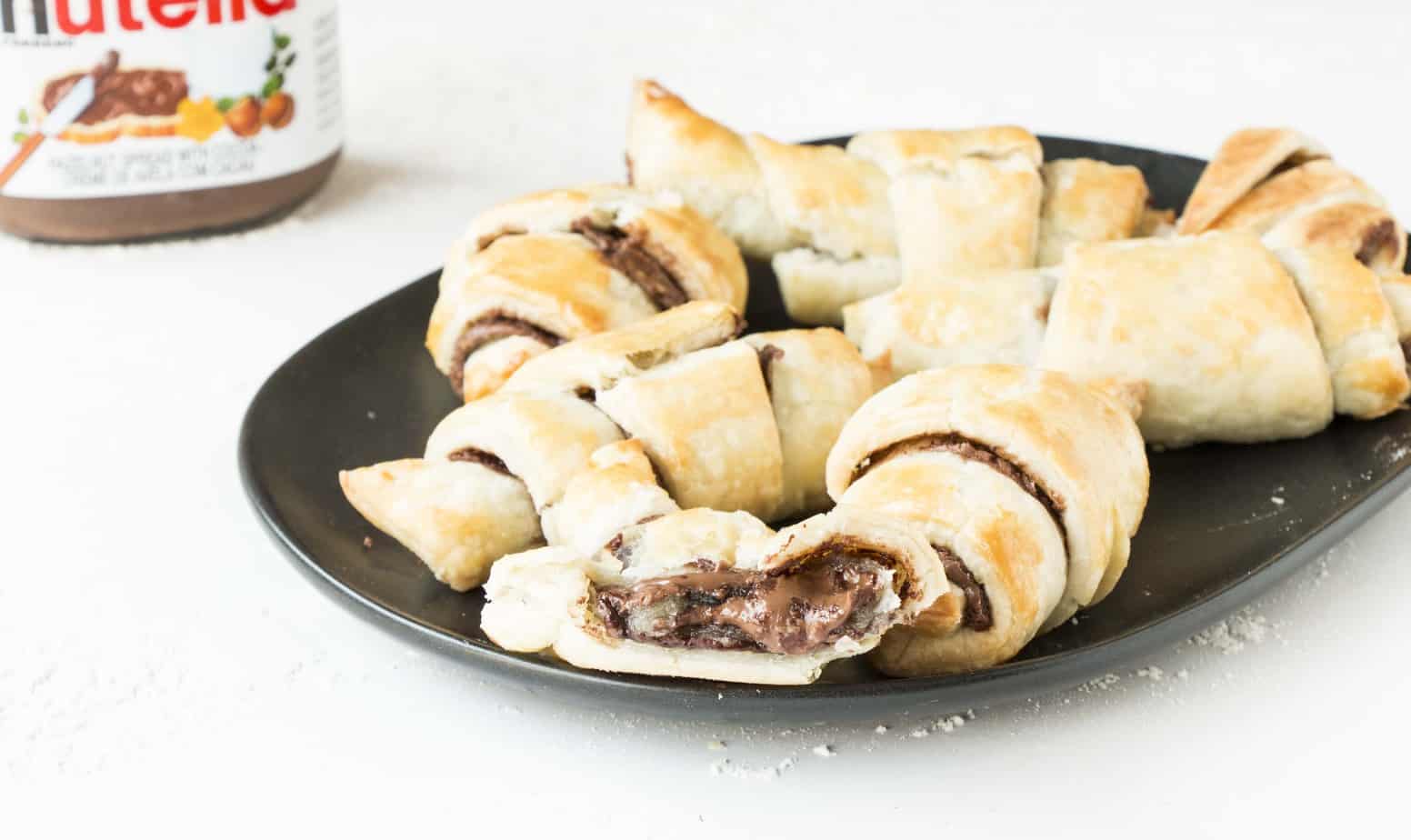 I spent the weekend learning how to make a video and then making a video then... attempting to edit a video. This Easy Nutella Croissants recipe video in particular. And let me tell you... making a video is NOT easy! Honestly, I just thought it would take me like an hour maximum. Boy was I wrong!! It literally took me the entire weekend to make this video. I always thought it was just a matter of setting up your camera, pressing record and then maybe some light cropping. Hahahah nope! I've never made a video before, so maybe that's why I thought this, but after this weekend I have SO much respect for videographers and even more for video editors.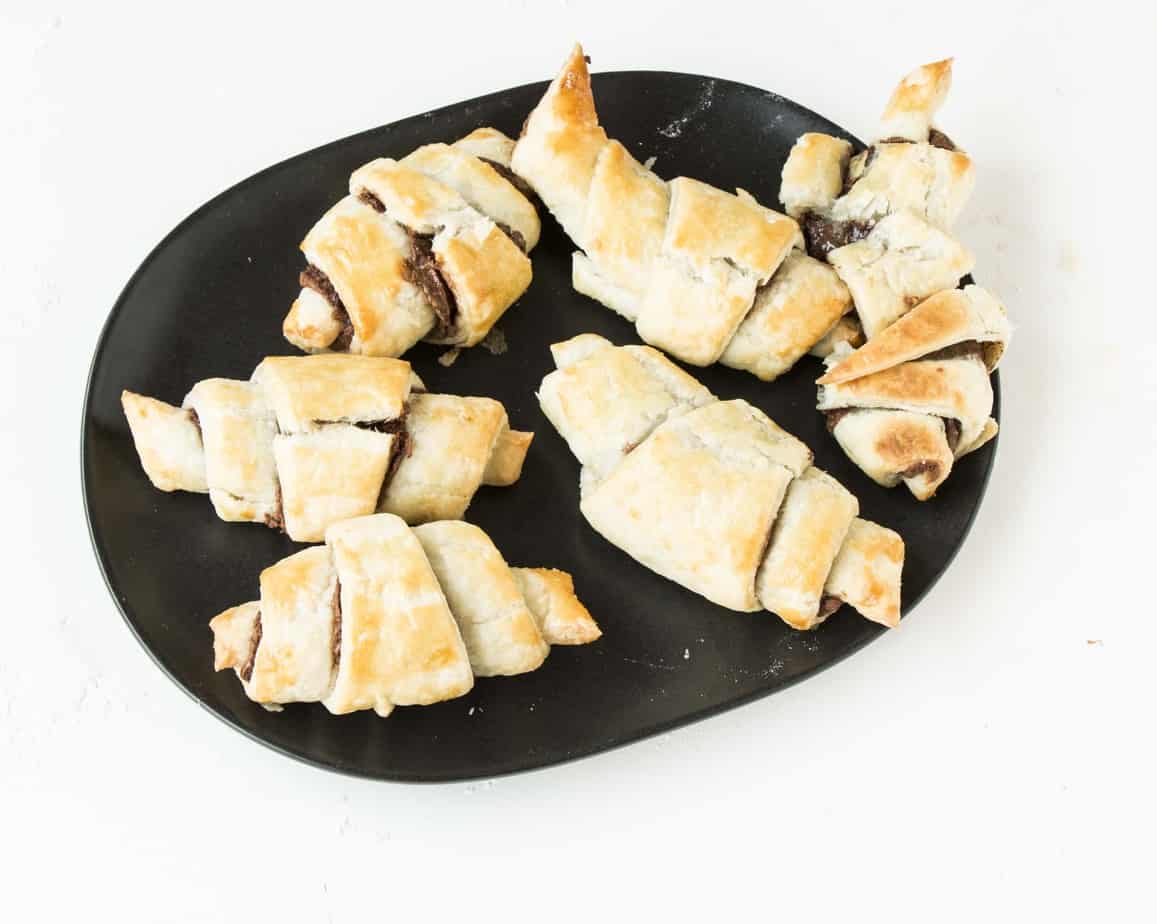 Okay enough complaining... it really was fun making the video and I must admit I am pretty proud of myself and how the video came out. So please give it a quick share ;)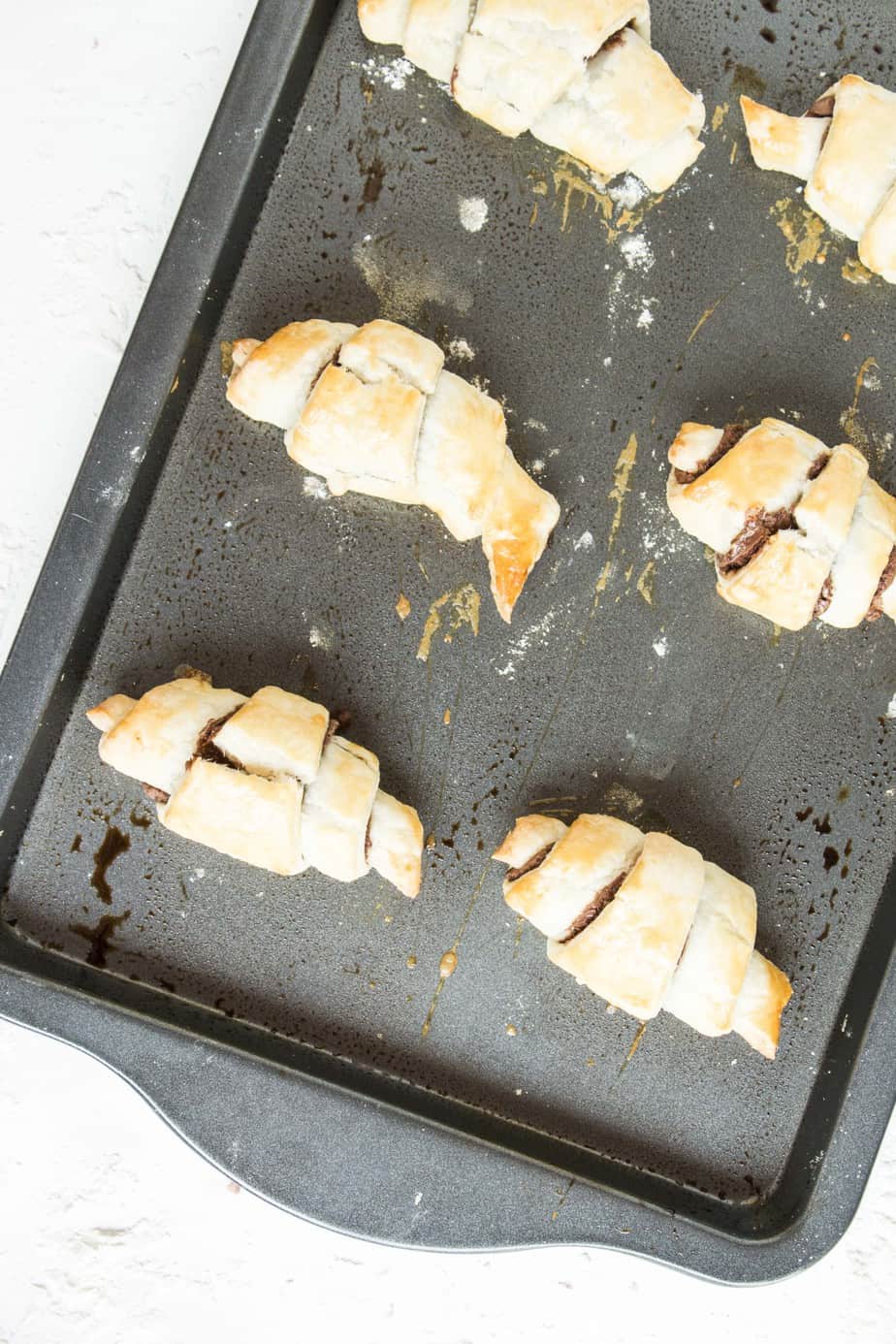 How to make Nutella Croissants
Moving on to why we are all actually here! Nutella!!! Who doesn't love Nutella? I don't think I've ever met such a person. Most of us can eat the whole tub in one sitting... okay maybe that's just me. That stuff is addictive. Add in croissants and you have a beautiful love affair!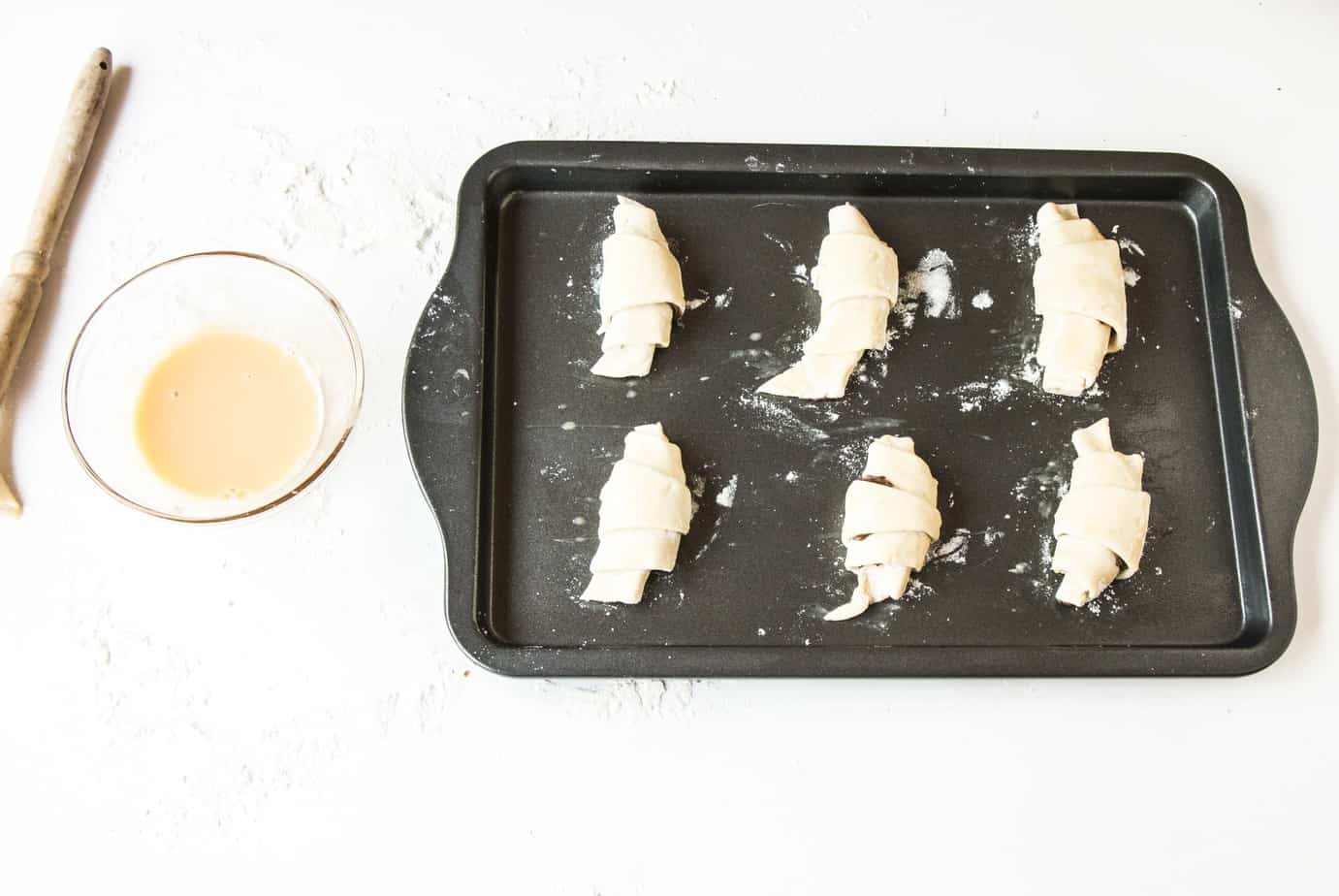 This recipe is incredibly easy to follow and make. It takes maybe 10min to make them and only 20 to bake them. And you only need 3 ingredients.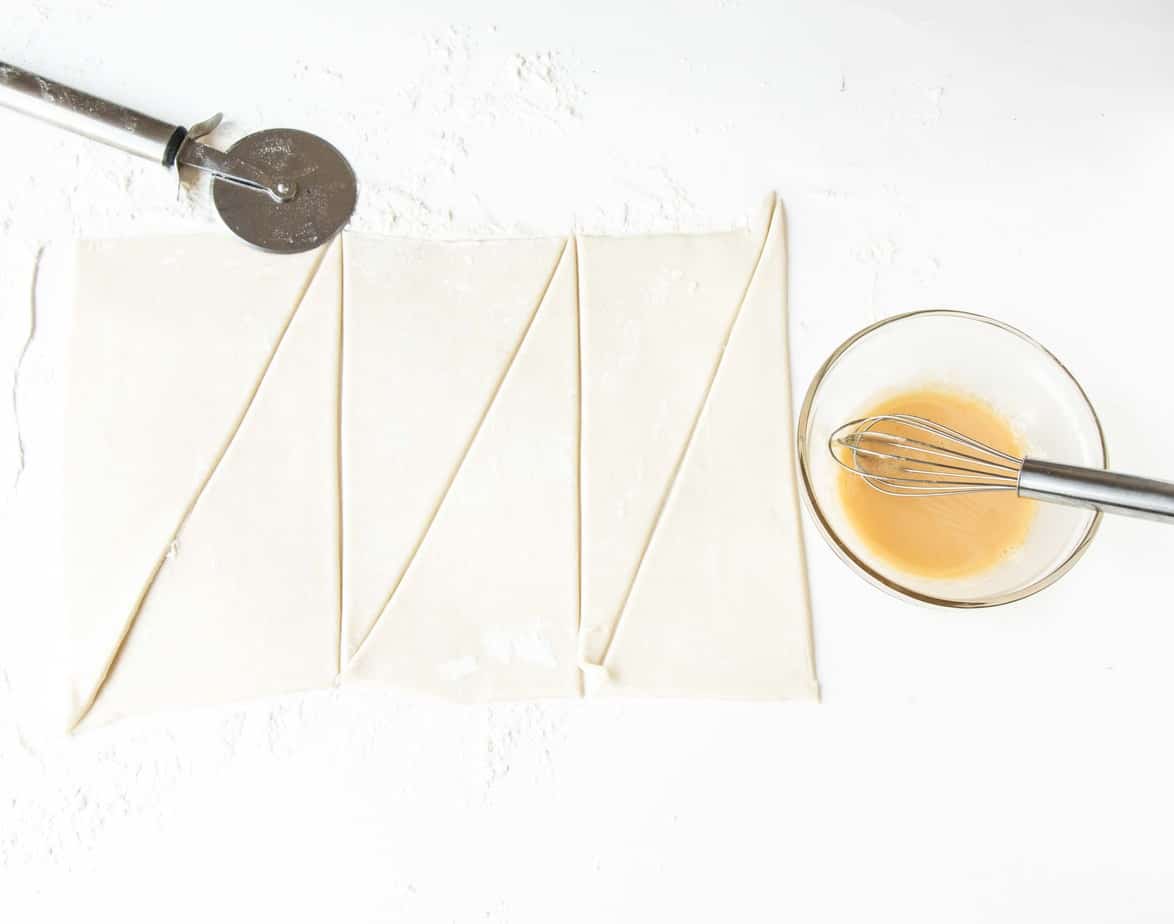 And yes they might not be the healthiest... but we can make exceptions when it comes to Nutella right? ;) They are also not incredibly big, so they are perfect for a little Sunday morning indulgence or for when your having a bad week... because well Nutella really can solve any problem ;). This is starting to sound like a Nutella advertisement... I just love Nutella okay!! :)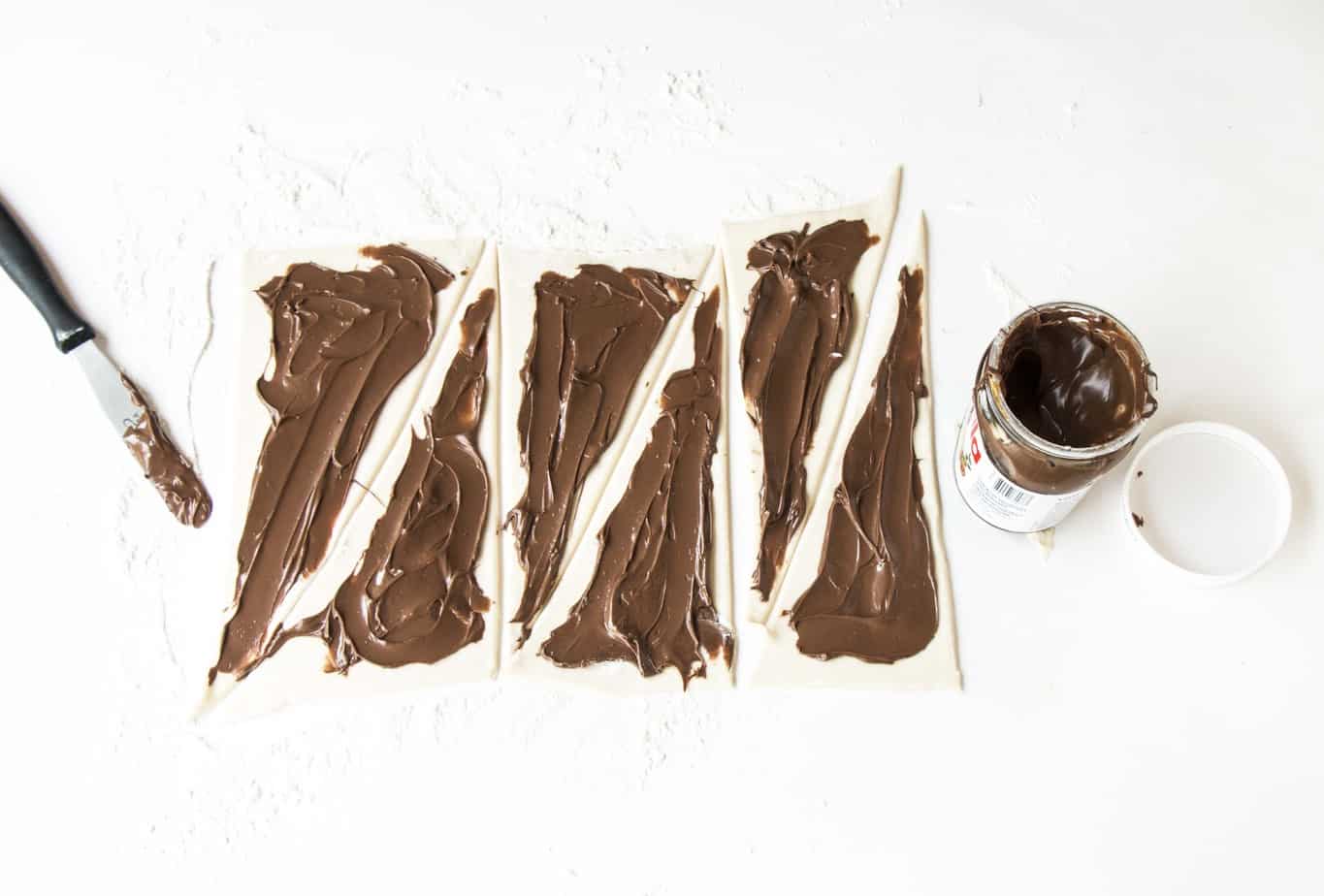 The recipe goes as follows... Roll out the puff pastry, cut it into triangles, spread the Nutella, whisk together the egg and water, brush on the egg mixture and bake!! Jip thats it! But check out my video and please share it if you love it!! :) :)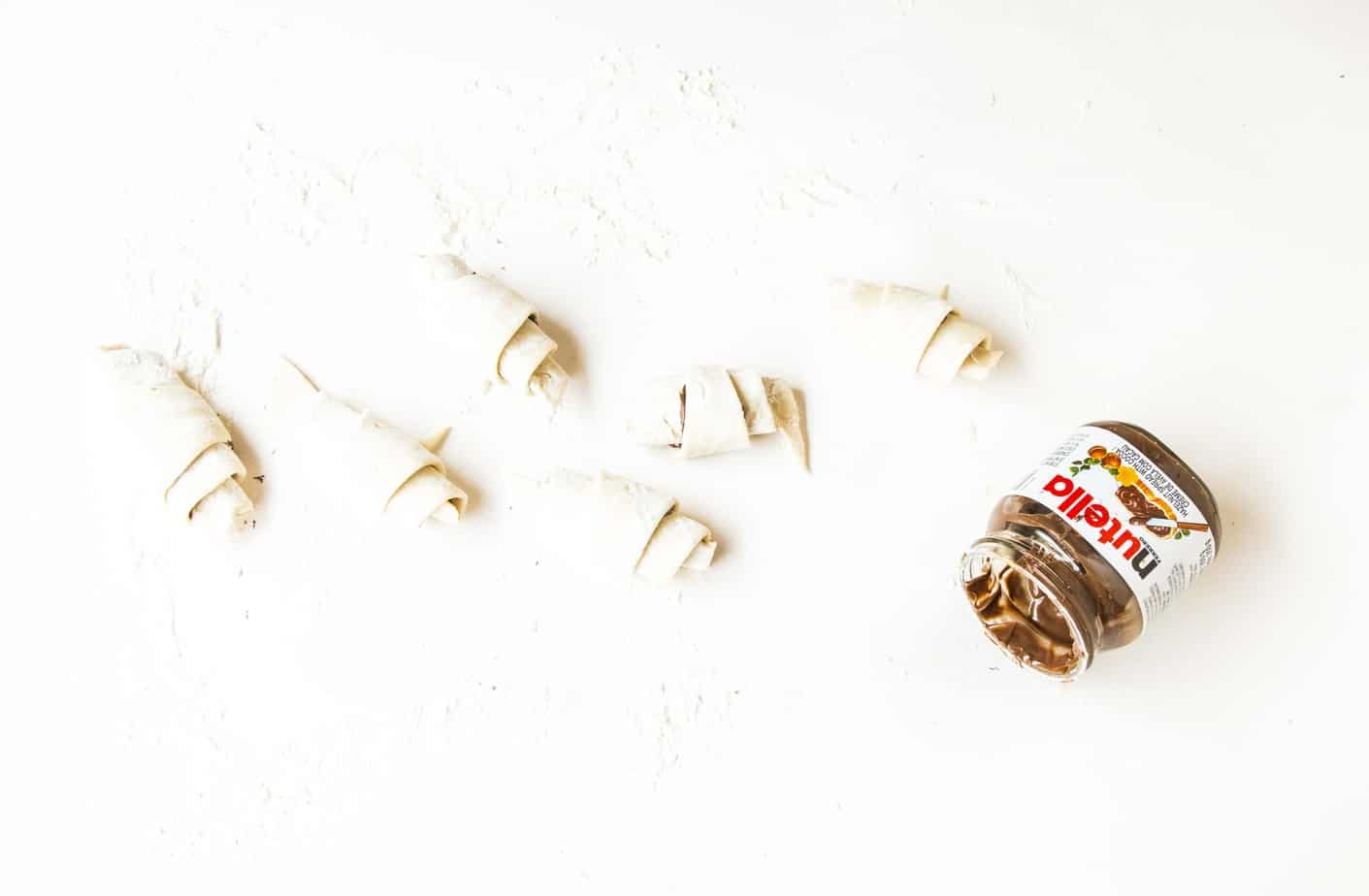 I hope you love this recipe for Easy Nutella Croissants. And follow me on Instagram or Facebook for even more food and drink inspiration!
Easy Nutella Croissants
Ingredients
1

Packet of Puff Pastry

½

Tub Nutella

1

Egg

1

tablespoon

Water
Instructions
Preheat oven to 180ºC/350º F

Spray baking sheet with non-stick spray or line baking sheet.

Roll out puff pastry a tiny bit.

Cut puff pastry into 6 long triangles.

Spread Nutella onto each triangle.

Roll up triangles.

Whisk together the egg and water.

Brush on egg mixture.

Bake for 20 min.

Devour!
Tried this recipe?
Let us know how it was in the comments below
Tag us on Instagram!
We love seeing people make our recipes. Mention @baking_ginger