Vegan Salted Caramel - A delicious salted caramel recipe that is easy to make and tastes exactly like regular salted caramel. Made with coconut milk and coconut sugar.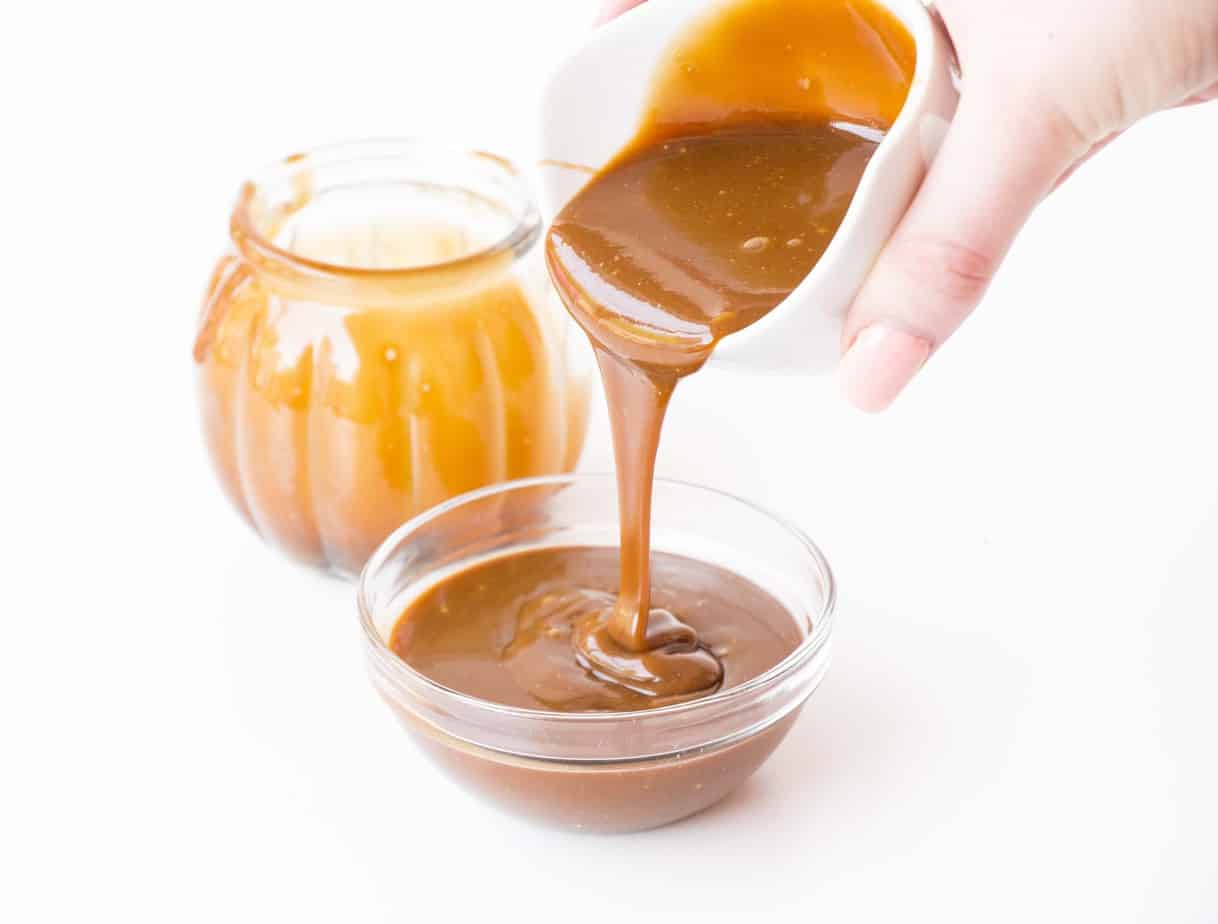 I have ALWAYS loved salted caramel. Salted caramel on EVERYTHING. But as we all know it isn't the healthiest thing and it also contains tons of dairy. So the idea of making a vegan, refined sugar-free version of one of my favourite things was really exciting to me, but at the same time, I did not have much faith in it to taste the same as the deliciously creamy, salty sauce that I love so much.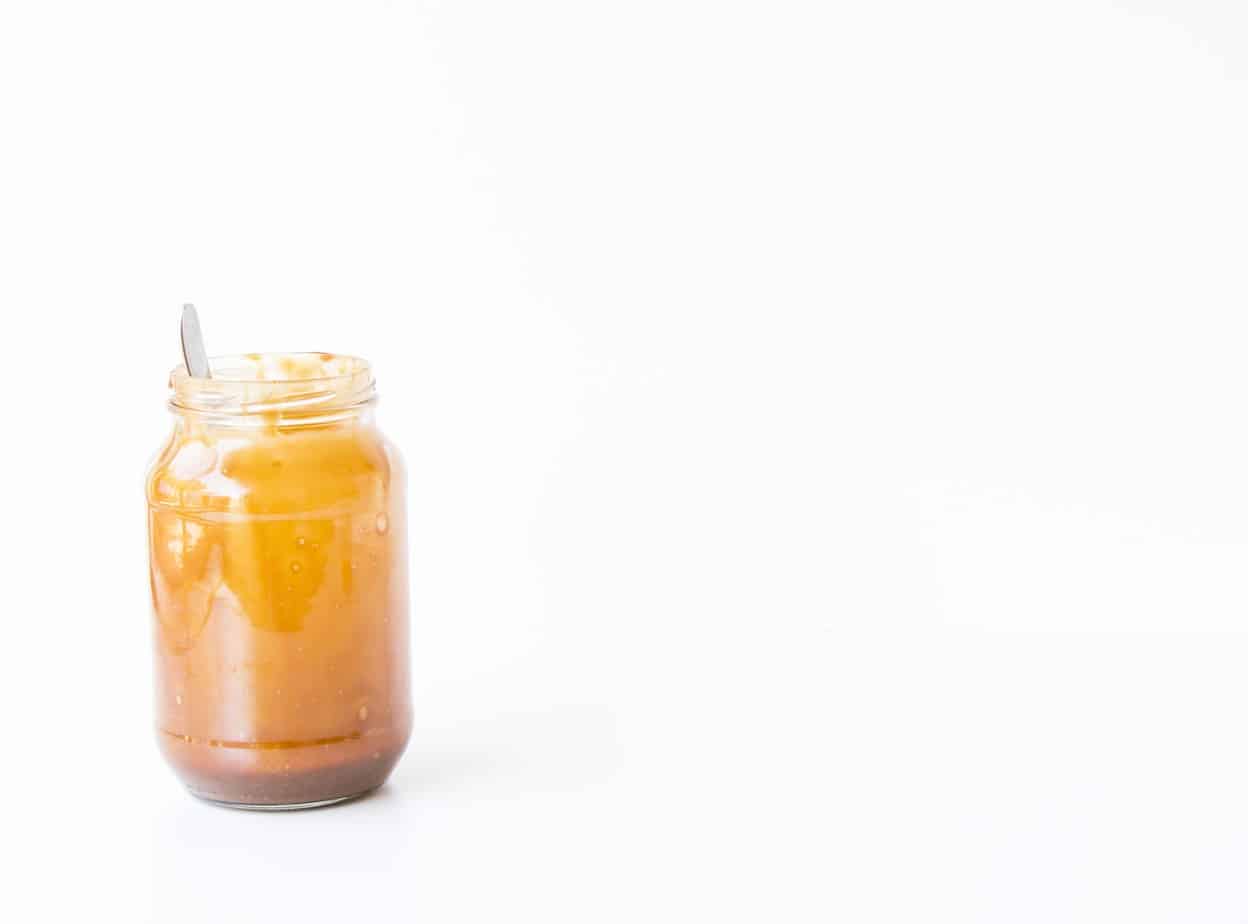 I was wrong! Oh SO SO wrong! It pretty much tastes the same. And is still very "caramelly" in flavor and creamy in texture and is just as delicious as always. It is a bit dangerous though because if you are anything like me, you'll end up adding it to EVERYTHING!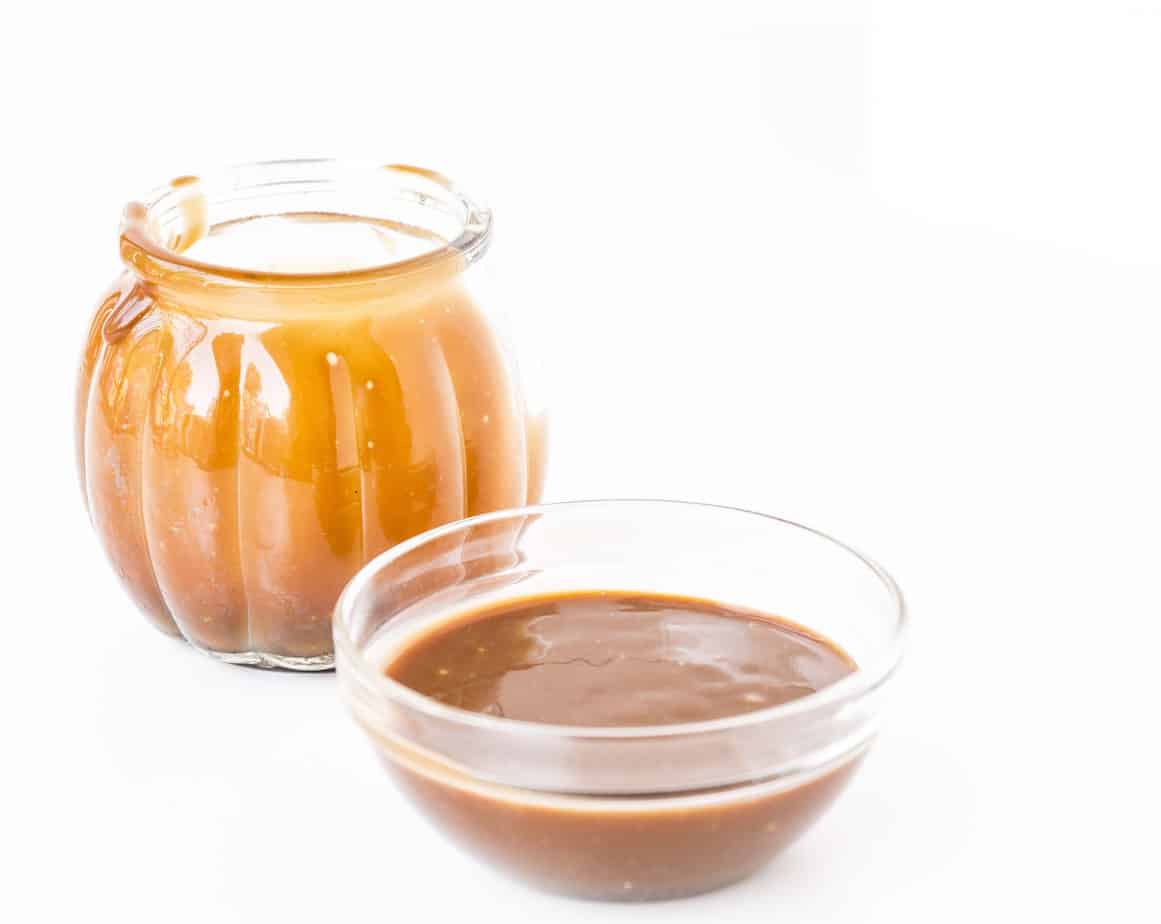 My ultimate favourite thing to use it for is this crazy delicious Salted Caramel & Pecan Chia Pudding, which has pretty much become my everyday breakfast.
It doesn't take too long to make and it can store for up to 2 weeks. So what I usually do is to just make a whole lot of it at once and then use it in cupcakes, for breakfast and well...everything else.
How to make Vegan Salted Caramel
To start, combine the coconut sugar, coconut milk, and salt in a small pot. Boil for a few minutes and then lower the heat to allow it to simmer. Simmer the mixture for about 30 - 40 minutes, ensuring that you stir often.
Once the mixture becomes dark in colour, remove it from heat. Then add in the coconut oil and vanilla, stir and pour into a glass jar for storing.
I hope you love this recipe for Vegan Salted Caramel. And follow me on Instagram or Facebook for even more food and drink inspiration!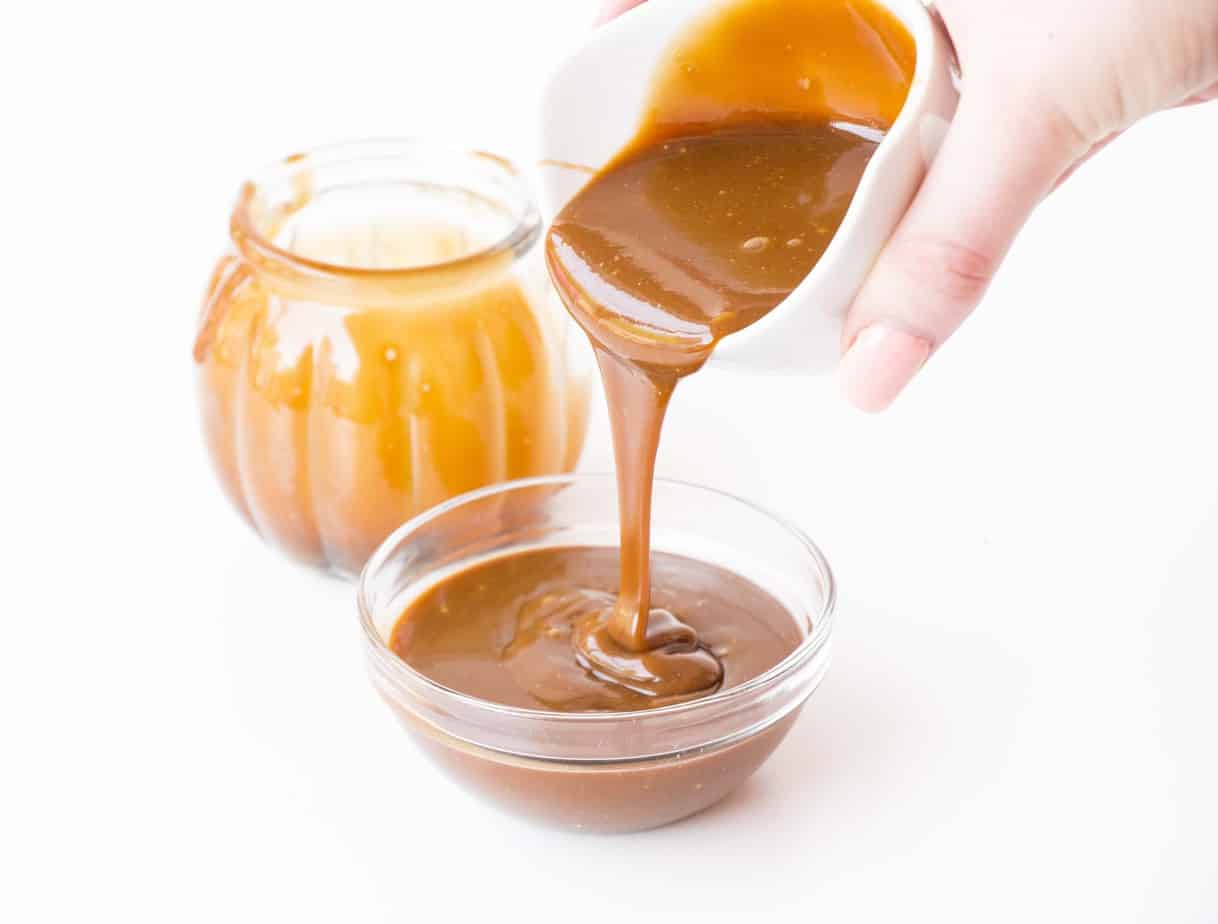 Vegan Salted Caramel
Ingredients
1

Can Coconut Milk.

¾

Cup

Coconut Sugar.

½

teaspoon

Salt.

½

tablespoon

Coconut Oil.

2 ½

teaspoon

Vanilla.
Instructions
Combine coconut milk, coconut sugar a salt in a small pot.

Bring to a boil and allow to boil for about 2min.

Lower heat and allow mixture to simmer.

Simmer for 30-40 min stirring often.

Once the mixture becomes dark and thick, remove from heat.

Stir in coconut oil and vanilla.

Pour and store in a glass jar.
Tried this recipe?
Let us know how it was in the comments below
Tag us on Instagram!
We love seeing people make our recipes. Mention @baking_ginger
Pin this Vegan Salted Caramel recipe for later :)

Other Recipes You May Enjoy:
Salted Caramel & Pecan Chia Pudding: