Check out the Recipe Below.
It's only a few months till the holidays and I'm trying my best to be slightly more organised than usual when it comes to planning the holiday and buying/making Christmas gifts etc... But man is it hard work... Trying to get family and friends schedules and ideas to correlate can be pretty exhausting.
For Christmas I always LOVE to make some DIY gifts... not to be cheap 😉 but because I feel that it adds a personal touch and it truly shows the person that you care about them and that you really took the time to think about what they would want and the time to make something especially for them. But coming up with ideas and then finding the time to make them can be quite a challenge, so this year i'm really going to start early! Pinterest is my best friend around this time, because I can find everything and anything there especially when my creative juices are a little stagnant... Maybe I'll just make everyone Double Chocolate Oreo Cupcakes for Christmas ;)... sound like a good plan?
I grew up with the advertisements of "first you twist it, then you lick it, then you dunk it, then you eat it".  I think we all remember the Oreo ads like it was yesterday. There was always something so comforting about Oreo's, they always felt like home.
As children, our favourite thing to take along to school camps were Oreos, for some reason it was great fun seeing how many we could each shove into our mouths and then laugh when we all tried to smile with black, Oreo filled teeth.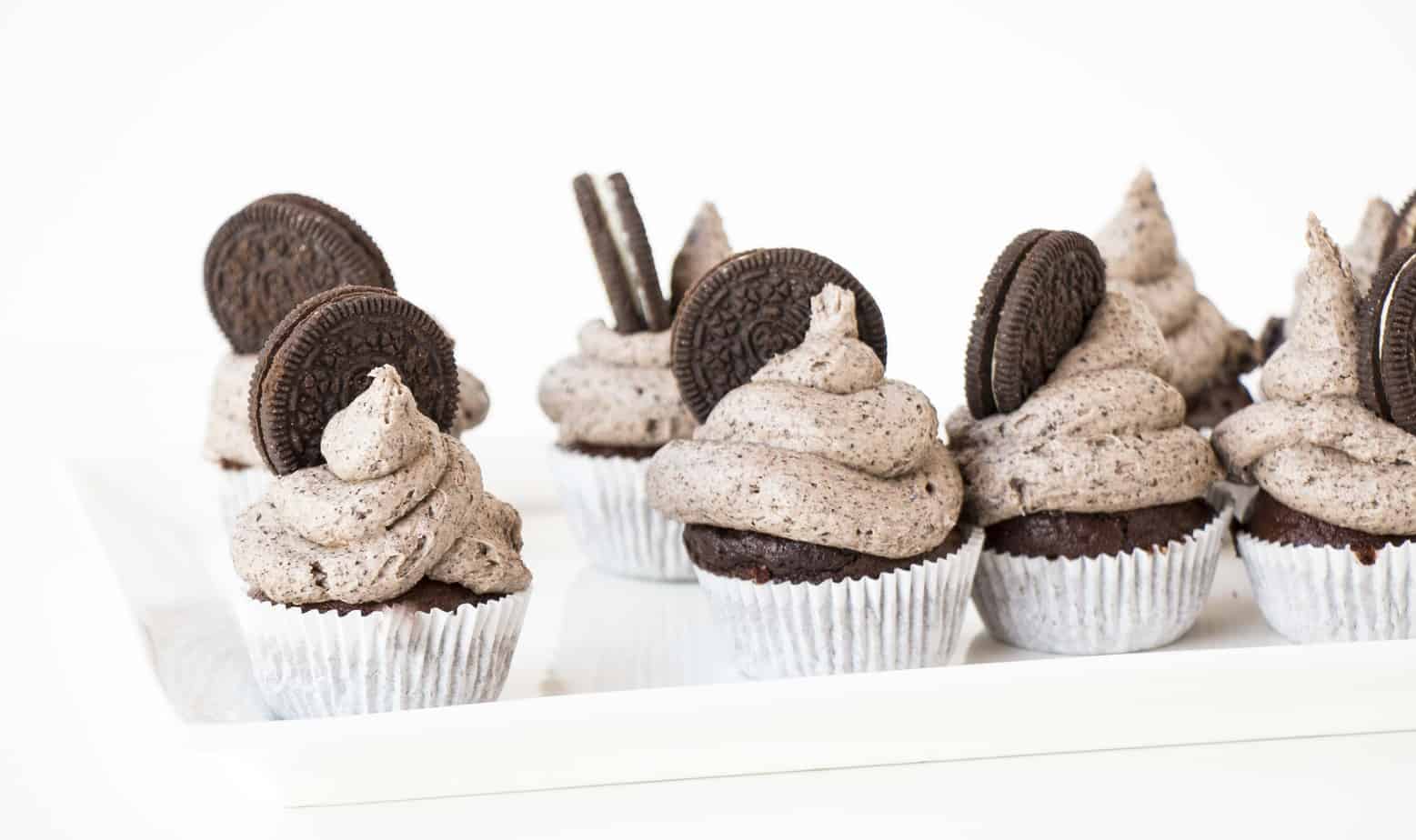 I haven't made much with Oreo's before, because each time I plan on baking something with them, I buy a few packets and they always seem to get eaten before I get round to making something. Because EVERYONE loves Oreos! So this time I was a lot quicker, I bought the Oreos and IMMEDIATELY started baking, before anyone could sneak a hand into the packet.
I love this recipe, because it transforms a plain chocolate cupcake into something extravagant and beautiful. Plus it's really easy, which is normally my first prerequisite. I didn't even need my Kitchen Aid for this one... Don't get me wrong, I LOVE my Kitchen Aid, but sometimes even the good old trusty Kenwood hand mixer does the job.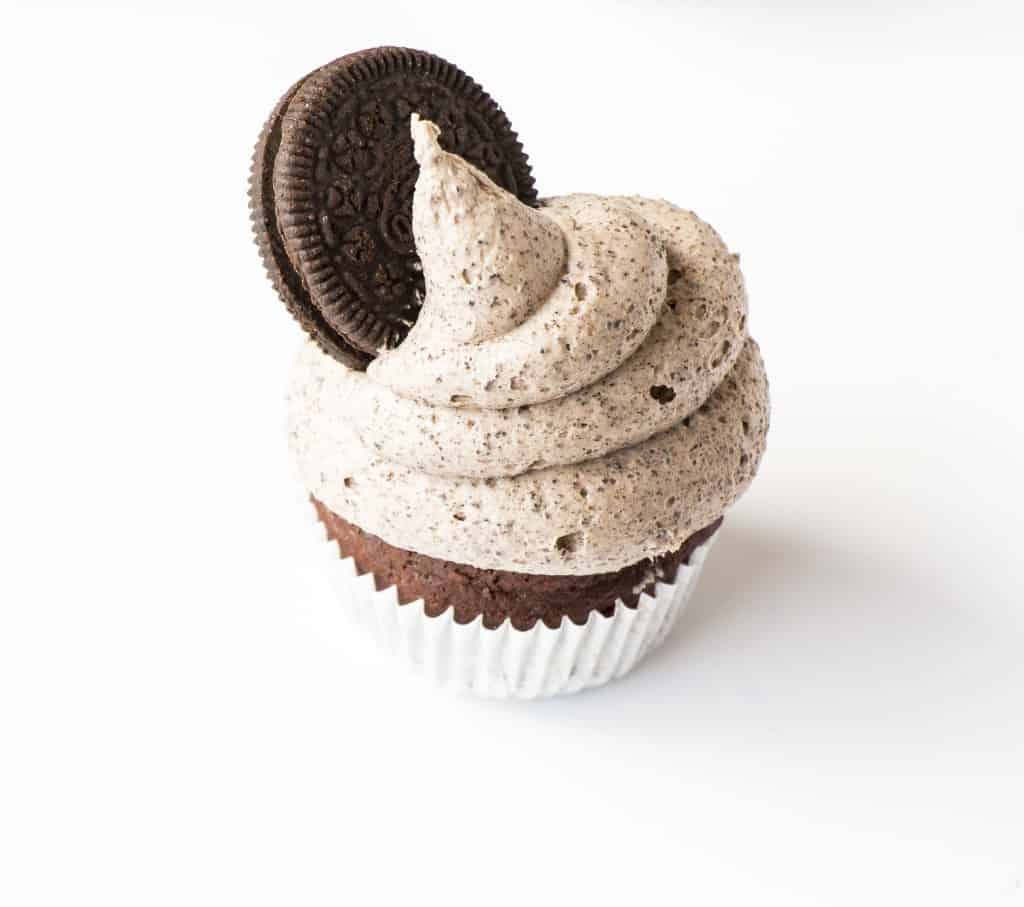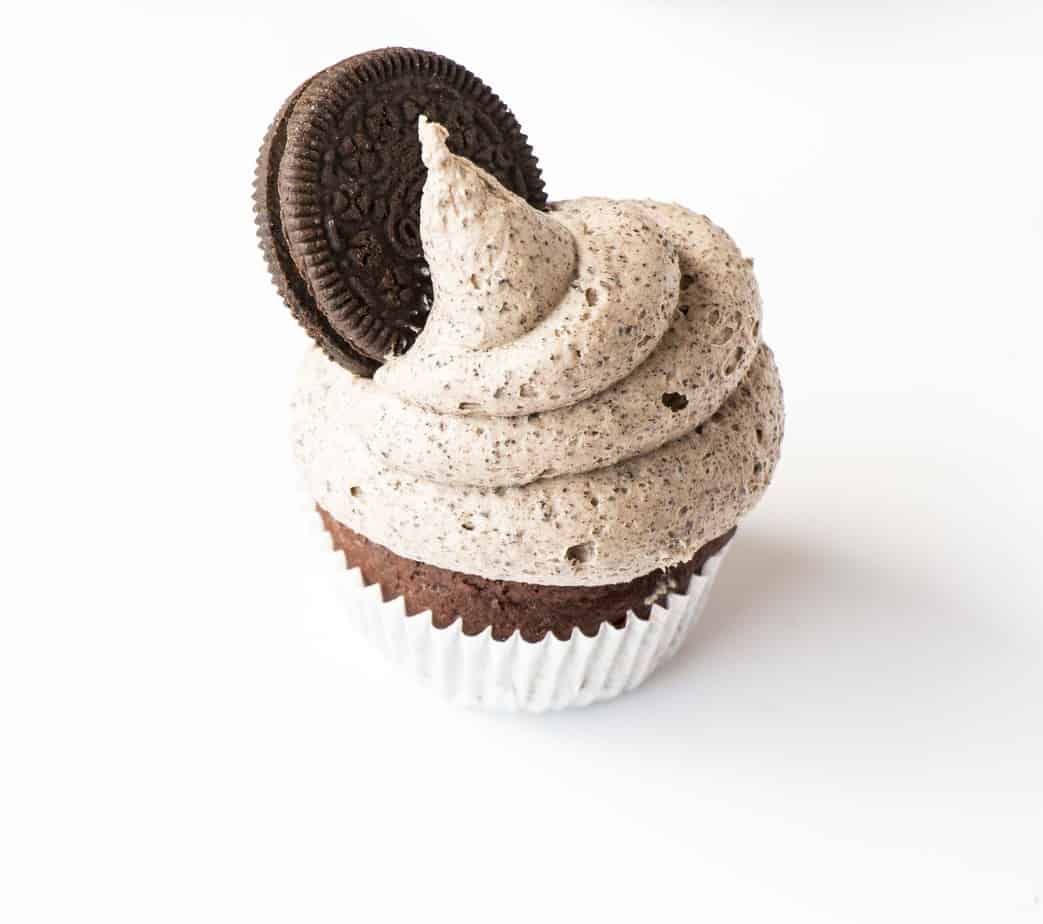 You could actually use any cupcake recipe (even a box mix like this one here), just add the Oreo in the bottom, whip up some Oreo frosting and there you have it... You could even make a traditional chocolate cake, line the cake tin with Oreos, bake and fill with Oreo Frosting...Okay I think that's my next Oreo project ;).
In order to make a slightly healthier version, you could swop out the sugar for a sugar substitute such as xylitol and even replace the eggs with flax eggs, use almond milk instead of usual milk, and use margarine for the frosting to make it healthier.
Double Chocolate Oreo Cupcakes
Ingredients
1 ½

Cup

Flour.

2

Tsp

Baking Powder.

2

Tsp

Vanilla Essence.

3

Tbsp

Cocoa

2

Packets Oreos.

½

Cup

Oil.

½

Cup

Milk.

2

Eggs.

¾

Cup

Sugar.
For the Frosting:
400

g

Butter

soft.

500

g

Powdered Sugar.
Instructions
Preheat oven to 180ºC/350ºF.

Link cupcake pan with cupcake papers.

Place ingredients (except the Oreos) in a bowl.

Mix on medium to high speed until it all comes together.

Place an Oreo in the bottom of each cupcake paper.

Fill each one with the batter.

Bake for 20min.

Meanwhile, blend the remaining Oreos until fine.

Mix together the butter, powdered sugar and fine Oreos until light and fluffy.

Remove Cupcakes from oven and allow to cool.

Pipe on icing and place and extra Oreo on the top for decoration.

Devour.
Other Recipes you might enjoy:
Nutella Croissants (with video):