Matcha Gluten-Free Waffles - A easy to make breakfast option with the delicious and healthy flavours of matcha.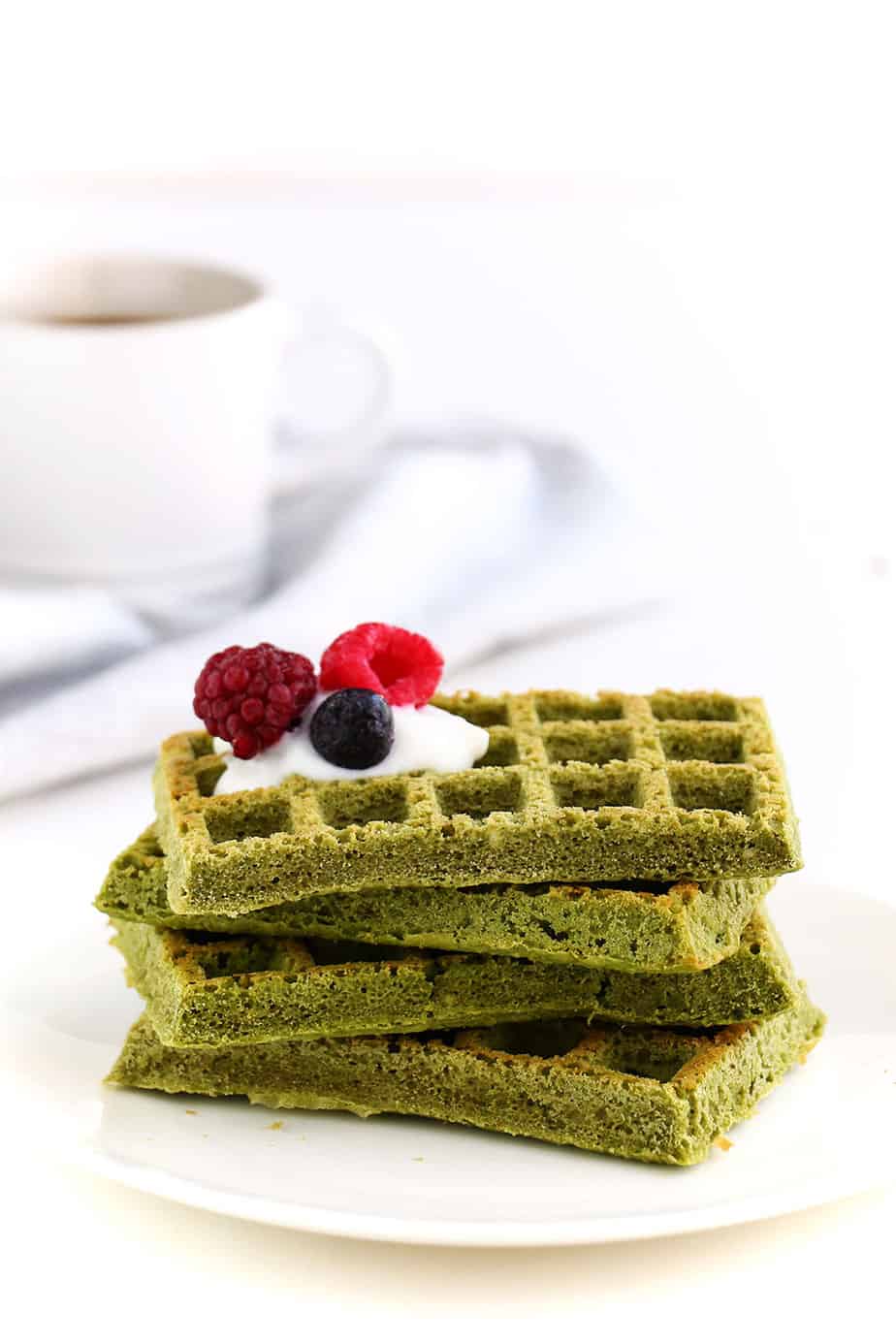 Matcha Matcha Everywhere! I am so obsessed with matcha. I was pretty much living on those Peach & Matcha Smoothie bowls because they are so darn delicious. So I'm doing a little more matcha and this time it's waffles! Because who doesn't love waffles? Waffles have always been one of my favourite breakfasts and desserts. As a child, waffles was always a holiday thing. Every time we went down to have a little holiday by the beach we would spend the rainy days at a little café pigging out on waffles. It was something my sister and I would look forward too for months. Isn't it just amazing how kids can get excited about the smallest things? I think adults should seriously try to be a little more excited about the small things in life sometimes.
Anyway… let's get back on track. These Matcha Gluten Free Waffles are so good. I don't have a waffle machine so I simply used my little silicone waffle mould that I then pop into the oven. They are super cheap and so easy to use.
The Matcha Gluten Free Waffles can be made as the same suggests, gluten-free, or if you don't have any brown rice flour or oat flour lying around you can simply make them with normal flour. Using gluten-free flour is always a little tricky, because things do tend to end up a little crumbly, but they are always still delicious and that yummy green tea flavor is so perfect for breakfast. I love topping the waffles with some greek yoghurt and some fresh berries. That is my ideal everyday breakfast.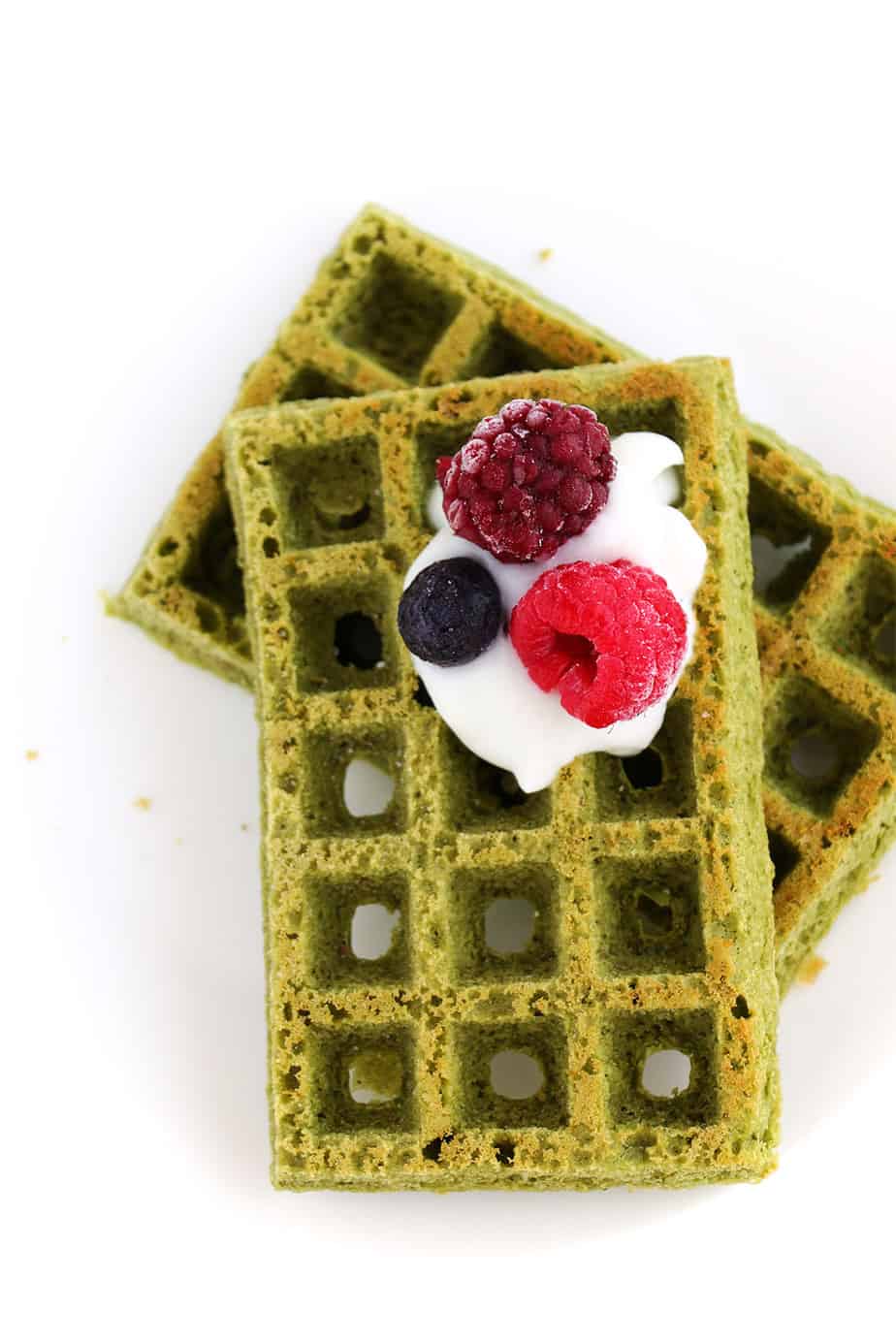 You can also make them in advance, pop them into a freezer bag and into the freezer. Then every morning you can take one out and place it in the microwave for 20seconds and you have awesome waffles for breakfast.
Matcha Gluten Free Waffles
Ingredients
1

Eggs/Flax Eggs

¼

Cup

Sugar/Sweetener

¼

Cup

Coconut Oil

melted

½

Almond Milk

2

tsp

Baking Powder

2

tsp

Matcha Powder

1

Cup

Flour/ Gluten-Free Flour

Yoghurt & Berries for Topping
Instructions
Preheat oven to 180ºC/350ºF.

Mix the egg and sugar together using the paddled attachment.

Add in the coconut oil and milk and continue to mix.

Sift in the flour, baking powder and matcha powder and stir until just combined.

Spray the waffle mould with non-stick spray.

Spoon the mixture into the waffle mould and use a spatula to spread it out a little.

Bake the waffles for 8min.

Serve with yoghurt and fresh berries.
Current Obsessions: