A look at the differences and similarities between an Iced Coffee vs Iced Latte. Find out how these popular coffee drinks differ and which one would suit your taste buds best!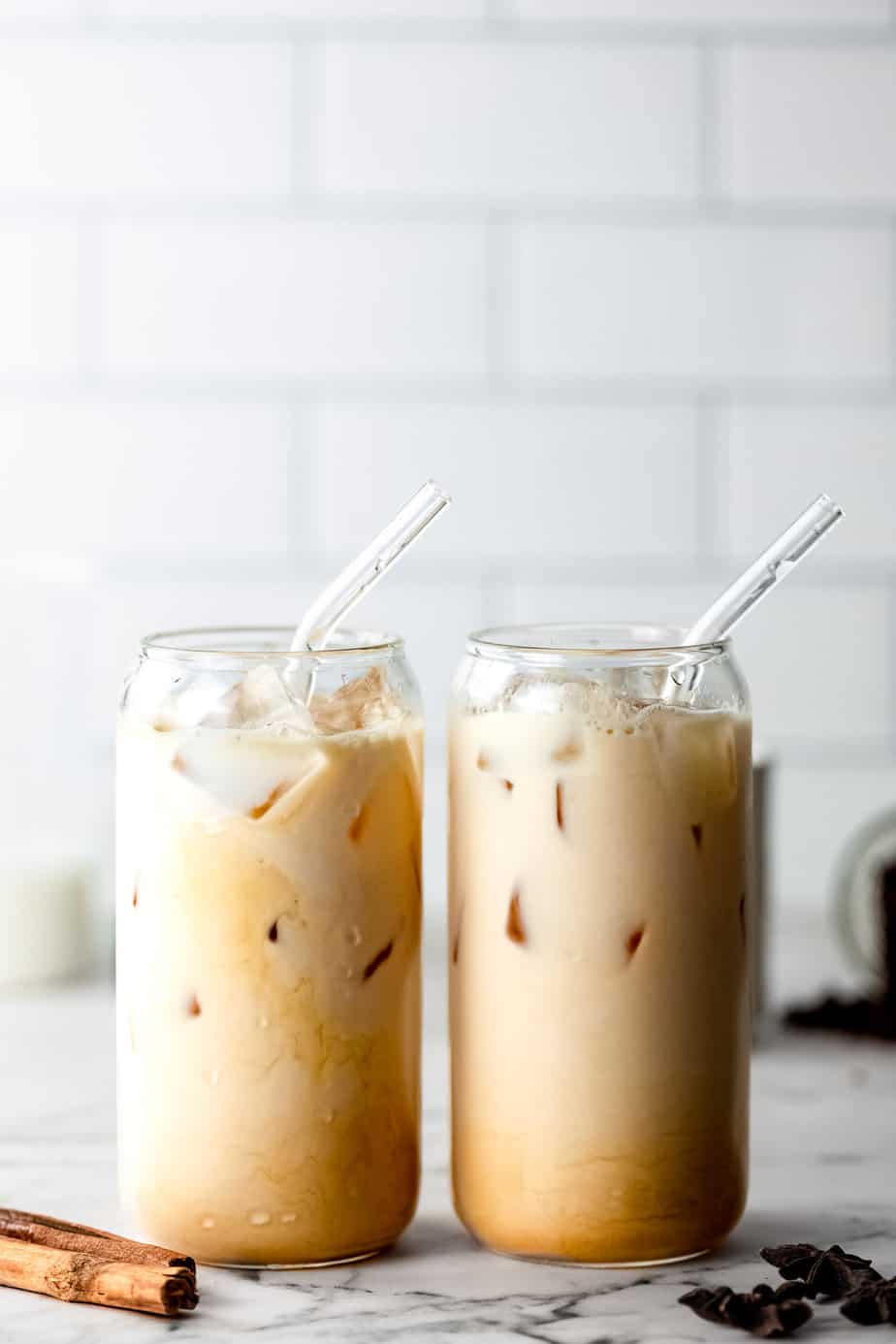 Jump to:
What are Iced Coffees and Iced Lattes
Every coffee lover has seen iced coffees and iced lattes on a menu. They are popular coffee-based drinks that are easy to mix up despite being different.
So though they look similar, the two different cold coffee drinks have distinct differences. They are both rich, smooth, and refreshing coffees that come in all sorts of varieties but they are unique to each other for various reasons.
Although these drinks both contain ice, caffeine, and milk - they are in fact different and this article will help you to understand the difference and hopefully help you to figure out which one you would like best.
Another type of cold, iced coffee is an Iced Americano. Check out our informative post and delicious recipe here.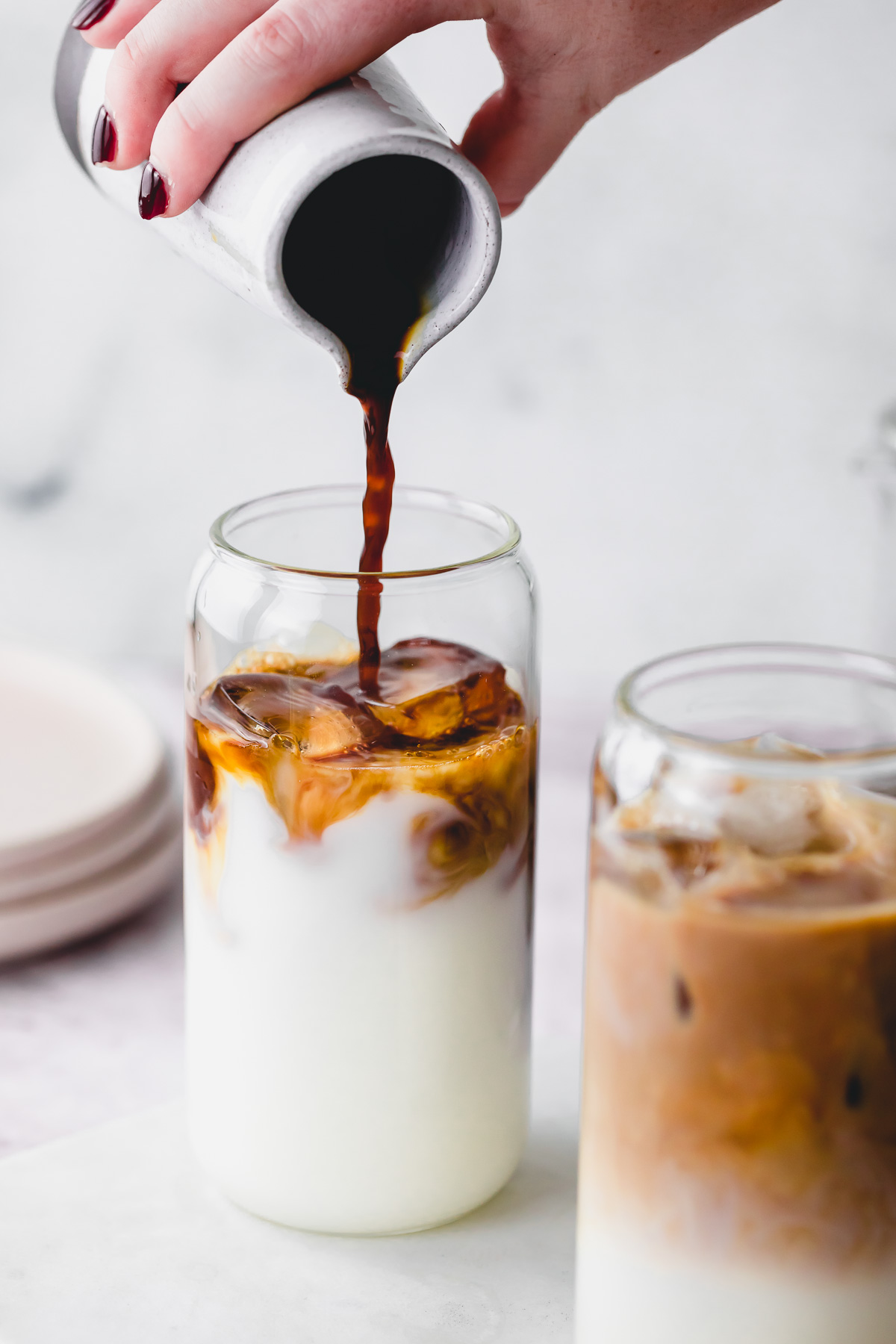 So, what is the difference between an iced coffee and an iced latte?
There are two main differences between iced coffee and iced lattes. The first difference is the coffee brewing method and the second is the ratio of milk to coffee in the drinks.
1. The Brewing Method
To make an iced latte you add shots of espresso to it, whereas for an iced coffee you add brewed coffee. The brewing method for both iced beverages greatly affects the amount of coffee that is produced, which alters the flavor and taste of the drink and the amount of milk needed.
2. The Milk Ratio
Due to the different brewing method for each drink, the amount of milk added is vastly different between an iced coffee and an iced latte. In general the two different milk ratio's are:
Iced coffee - Is usually made using 90% cooled brewed coffee and 10% milk or a milk alternative. You can also enjoy an iced coffee without any milk at all depending on preference.
Iced lattes - Use a 1:3 ratio with a ¼ strong espresso coffee and ¾ milk of choice.
These two differences change the taste and texture of the two coffees. Due to the espresso in iced lattes, more milk is added which gives it a creamy, smooth, and velvety texture. Whereas, iced coffee has a more liquid texture since it consists of more water than milk.
Which coffee is stronger?
Espresso is highly concentrated so it has more caffeine content than regular brewed coffee. This is why espresso is often served in smaller amounts and why it is mixed with so much milk when making an iced latte.
An ounce of espresso in an iced latte has 30 mg of caffeine, while an ounce of brewed coffee in an iced coffee has 8 mg of caffeine. This is a vast difference that is worth noting and can suit different needs and preferences.
Is an Iced Coffee or an Iced Latte healthier?
Coffee contains virtually no calories until milk or sugar are added to the mix. An Iced latte has more calories than an iced coffee. This is because an iced latte has far more milk than an iced coffee.
Both drinks contain caffeine - but an iced latte has more caffeine than an iced coffee. This is because it is made with espresso and not brewed coffee which has a lower caffeine content.
The similarities:
You can use the same type of coffee beans at home for iced lattes and iced coffee. There aren't any special iced coffee specific coffee bean or a specific espresso coffee bean for the iced latte. Any of your favorite coffee beans will work for both.
Both coffee drinks can be sweetened and flavored in the same way. Whether it is with a flavored syrup, sauce, creamer, sweetener, or sugar.
Iced Latte Recipes To Try:
Iced Coffee Recipes To Try: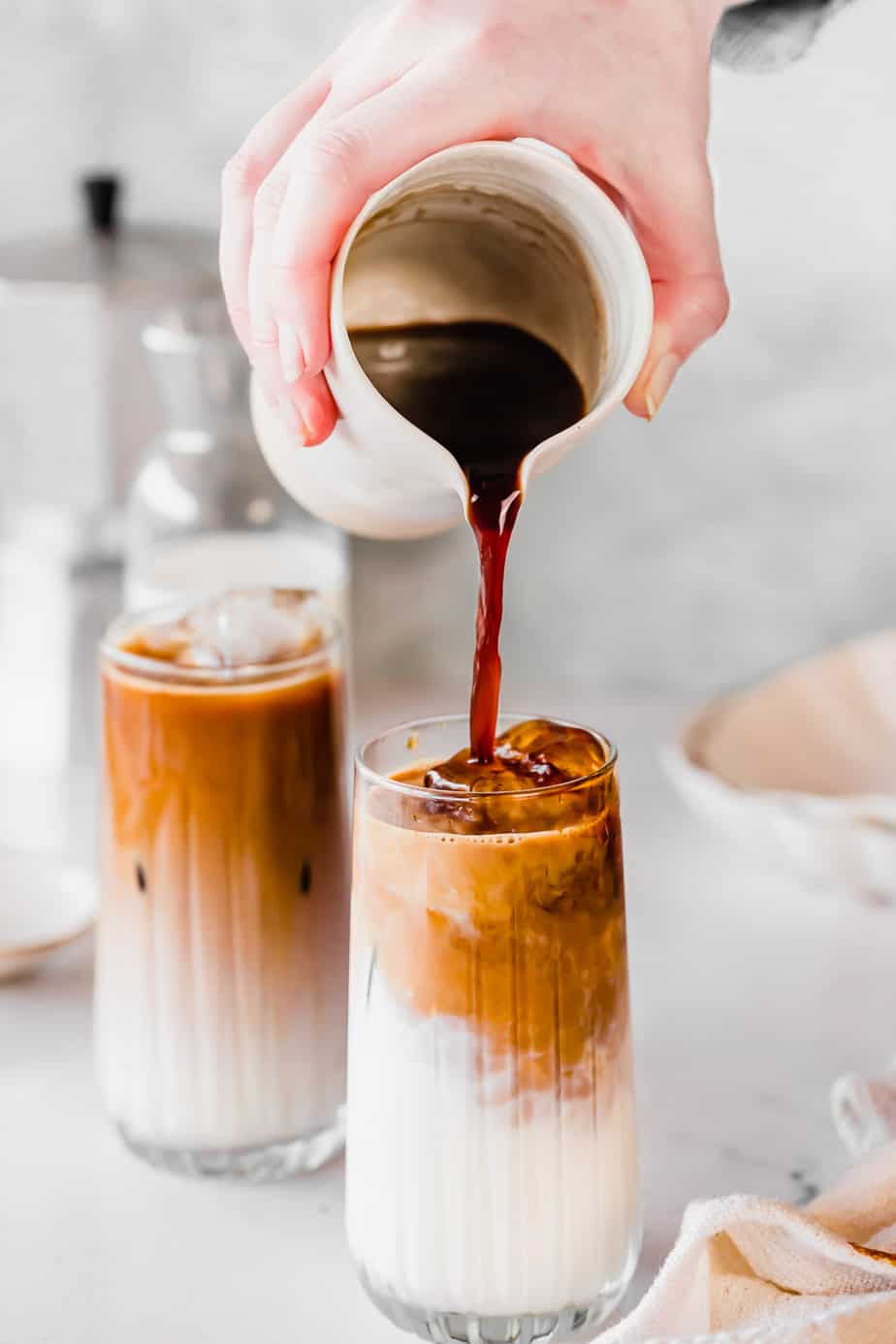 WHAT IS THE DIFFERENCE BETWEEN AN ICED MOCHA AND AN ICED LATTE?
An iced latte is made with coffee, ice cubes, and milk, as well as sometimes sweetener or flavor is added. Whereas an iced mocha has chocolate added to it. Mocha is a combination of coffee and chocolate. The chocolate flavor most commonly comes from adding chocolate syrup to the drink.
MORE RECIPES FOR COFFEE LOVERS: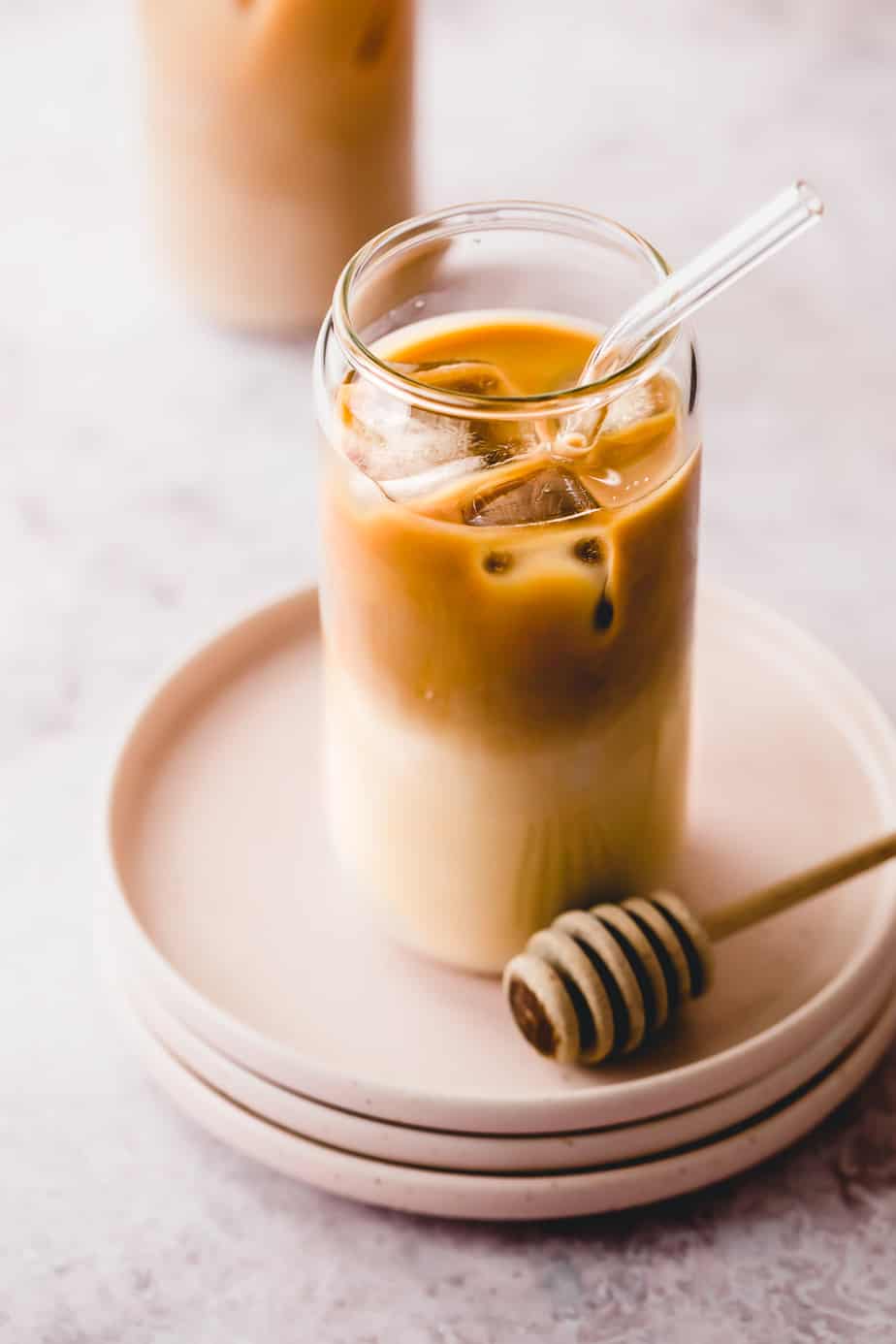 I hope you love this post all about Iced Coffee vs Iced Latte. And if you want to see more of my food adventures, follow me on Instagram or Facebook.