Berry Booster Smoothie - This berry booster smoothie is packed with vitamins and antioxidants and will give you an energy and mood boost for the whole day.
There's nothing better than a berry smoothie. Not only is it delicious but it is packed with crazy amounts of vitamins and antioxidants. I have proclaimed my love for both berries and smoothies many times before, so putting these two together in this Berry Booster Smoothie is absolute heaven.
I've made berry smoothies tons of times before in many variations but this Berry Booster Smoothie is particularly delicious and even more healthy than my usual berry smoothie. This is all thanks to the goji berries I added to this batch. Goji berries are one of the best things you can eat, they are packed with Vitamin C and Vitamin A, which overall will boost your immunity and protect you from colds and flus. Goji berries are also high in fiber which is always a plus as this will help keep you fuller for longer as well as help you to maintain your diet. Clearly goji berries are a must have in your morning or post-workout smoothie. The reason why I've never really added them to my smoothies, is because the dried goji berries that I usually buy are pretty hard and tough. The blender I've had for years didn't do a good job of blending them and I often ended up with large, hard pieces of goji berries in my smoothie. Which really isn't very delicious. But since getting my " target="_blank">NutriBullet, goji berries have become pretty much a staple in all my smoothies. The NutriBullet just seems to grind up the goji berries so effortlessly.
For this Berry Booster Smoothie I used a mixed berries which is nice because some berries are sweet and others more sour, so the smoothie ends up having this delicious mix of a sweet berry taste with a slightly sour tangy aftertaste.
As usual the thing I love most about berries, is the ease at which one can create something so delicious and healthy. All you do is chuck all the ingredients into your NutriBullet and blend away. And in literally 2min you have an amazing, delicious smoothie that will give you an energy and mood boost for the rest of the day.
To make this smoothie Vegan, all you have to do is substitute the greek yoghurt for coconut yoghurt or additional milk, and then also substitute the normal milk for almond milk or any other diary alternative. I added a little honey just to make it slightly sweeter, but this can easily be replaced with maple syrup or agave nectar.
Berry Booster Smoothie
Ingredients
1

Cup

Greek Yoghurt/Coconut Yoghurt

1

Frozen Banana

1 ½

Cups

Frozen Mixed Berries

¼

Cup

Goji Berries

1

Cup

Milk/Almond Milk

1

tbsp

Honey/Agave Nectar
Instructions
Place all ingredients in your blender.

Blend on high until smooth.

Serve and Enjoy.
Other Recipes You May Enjoy: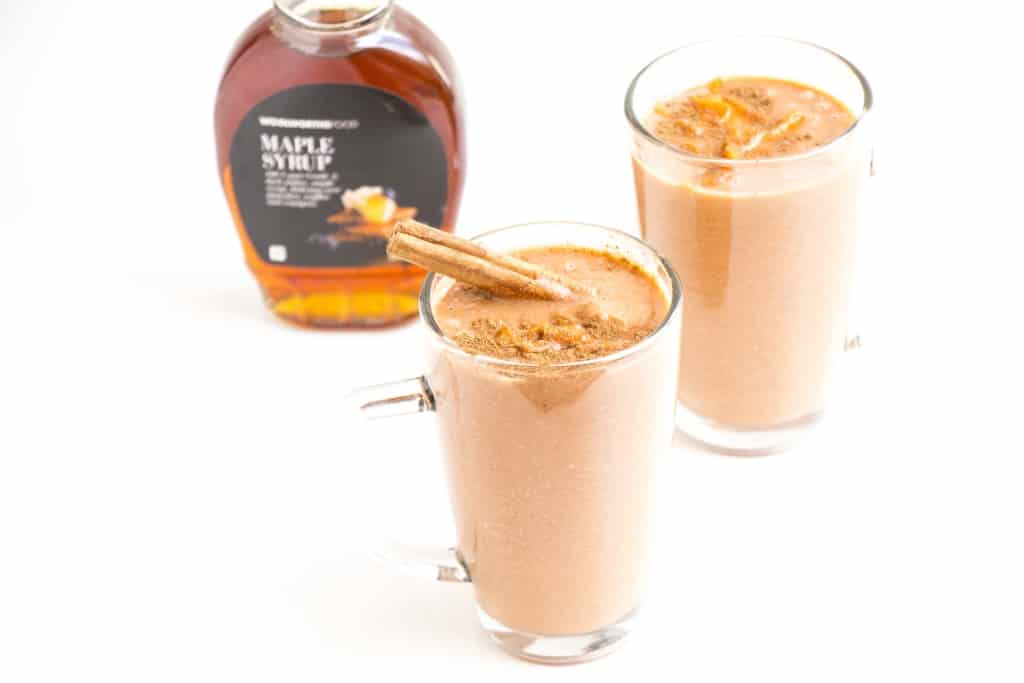 Healthy Blueberry Muffin Smoothie: