These 10 Easy Summer Breakfast Ideas are some of my favourite healthy and simple breakfast recipes. Starting a day on the right note is so important and these recipe ideas will definitely do that!
Whipped Ricotta Toast with Roasted Peaches is a fresh and delicious Summer breakfast! Crunchy toast topped with creamy ricotta cheese and sweet roasted peaches.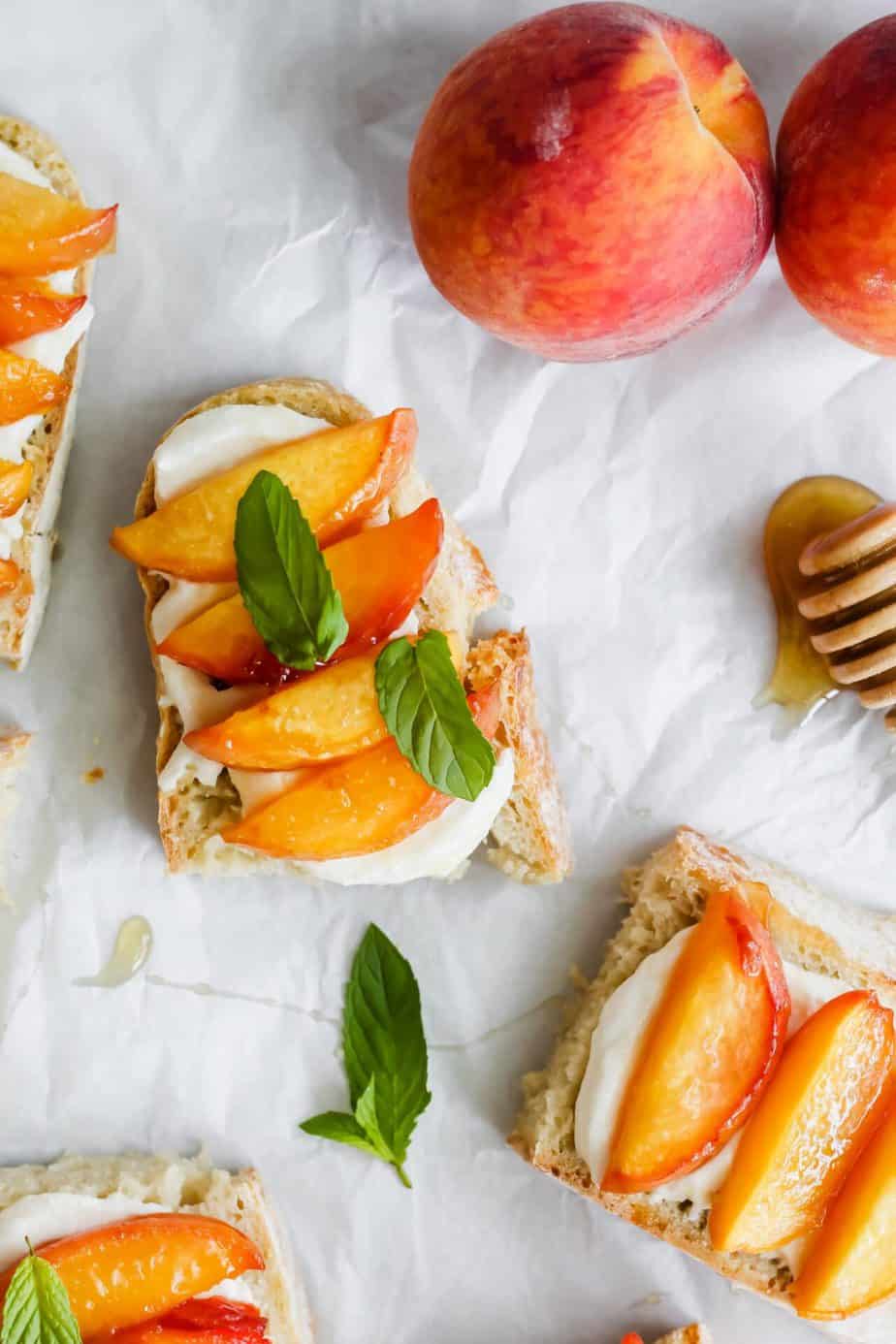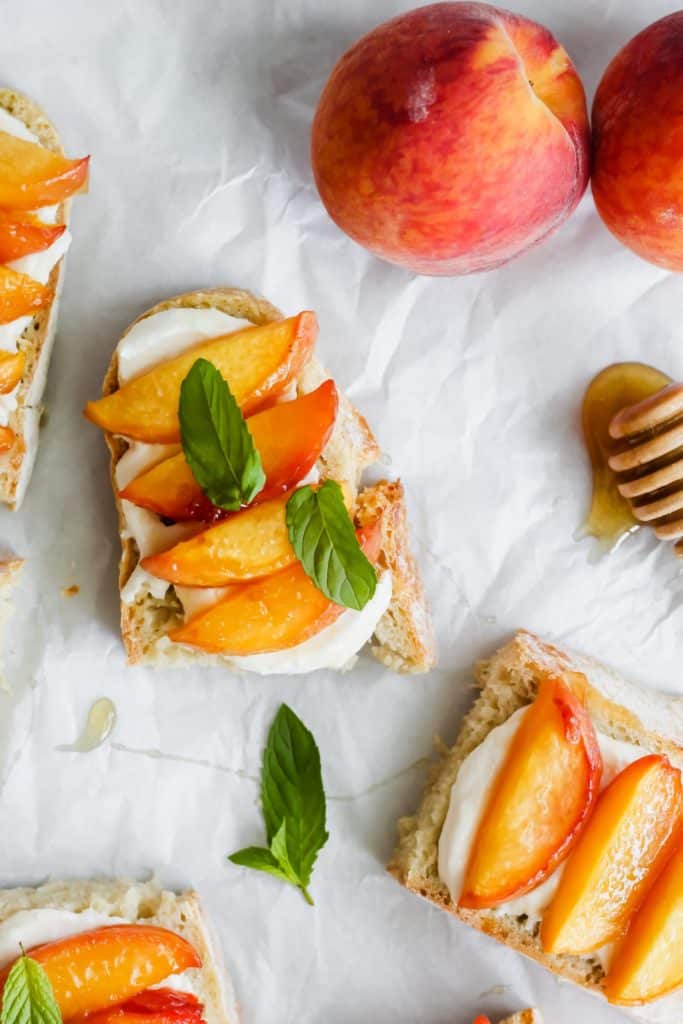 This easy Strawberry Almond Chia Pudding is a creamy and nutritious summer breakfast that is vegan, gluten-free, and absolutely delicious!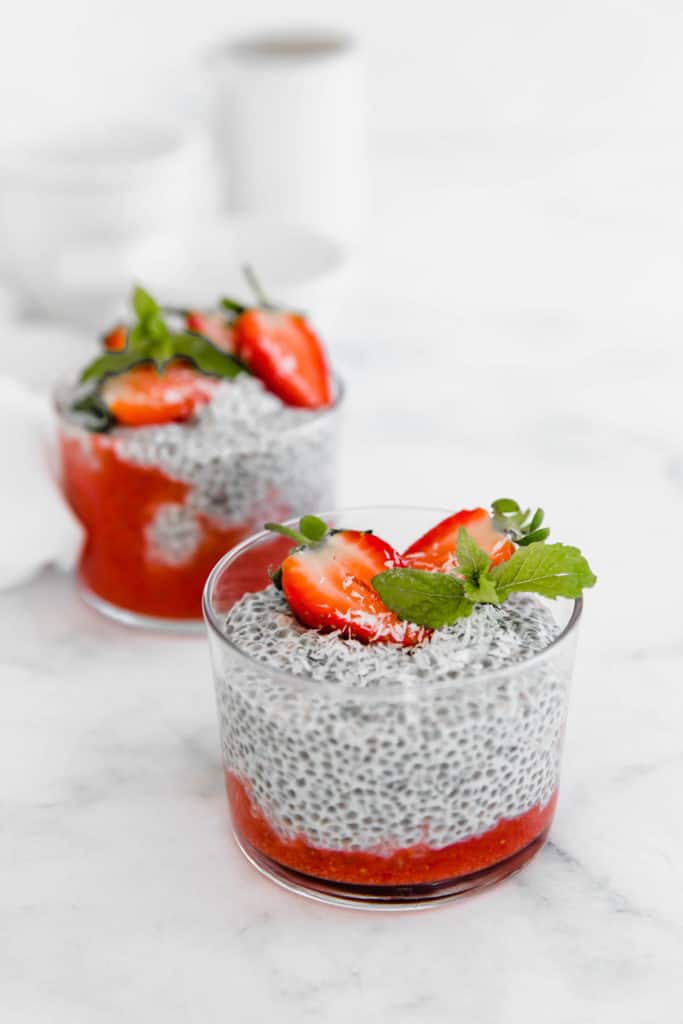 This recipe is packed with yummy whole grains and fresh fruit. This Summer Fruit Breakfast Bake requires minimal effort and fills up the whole family!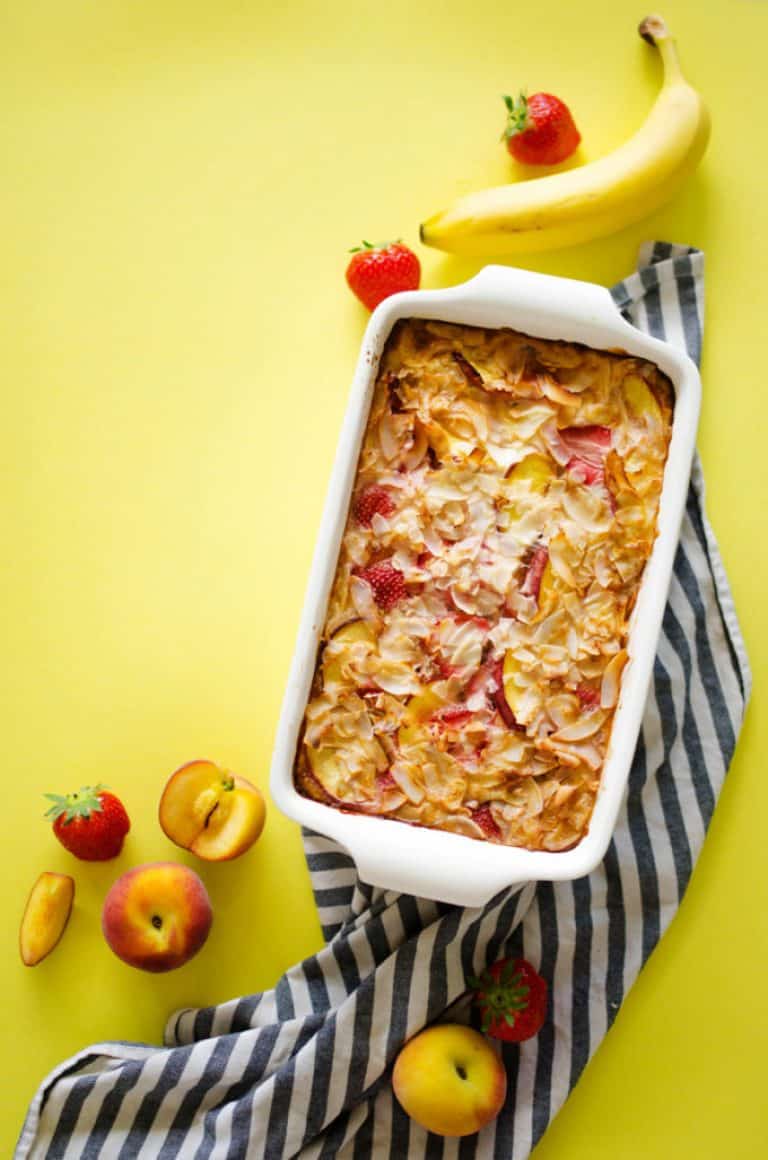 This Vegan Banana Bread Granola recipe is super easy to make and full of delicious banana bread flavour! Perfect as a quick summer breakfast, it is made with simple, healthy ingredients and is a great way to use up any overripe bananas.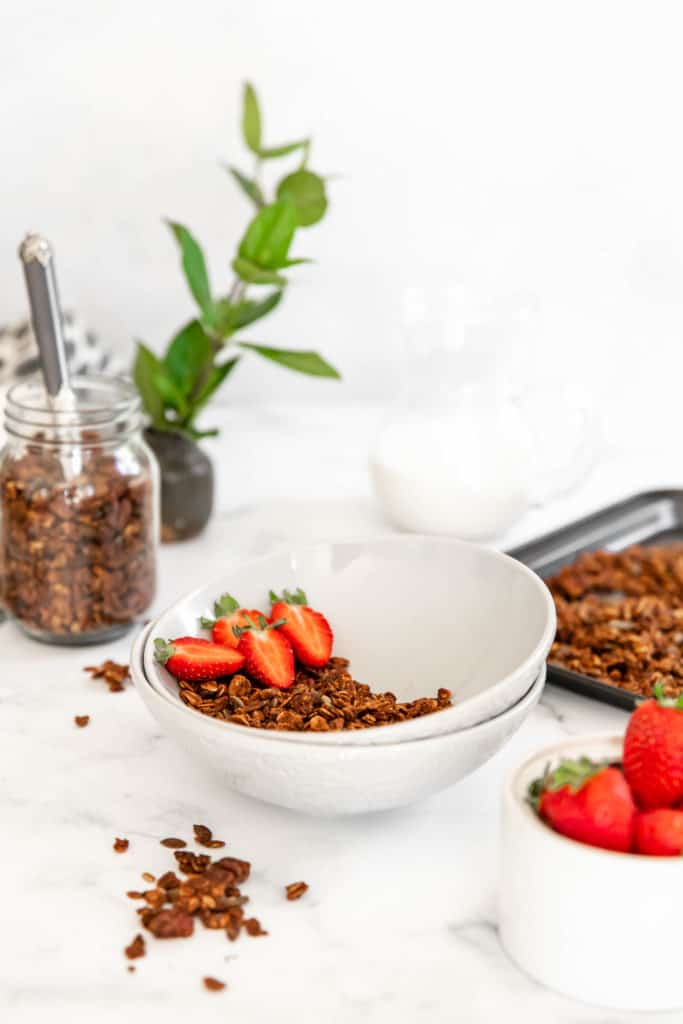 This healthy breakfast bowl recipe is full of fresh veggies with a delicious garlic & herb yoghurt sauce to tie it all together. The perfect start to a Summer's day!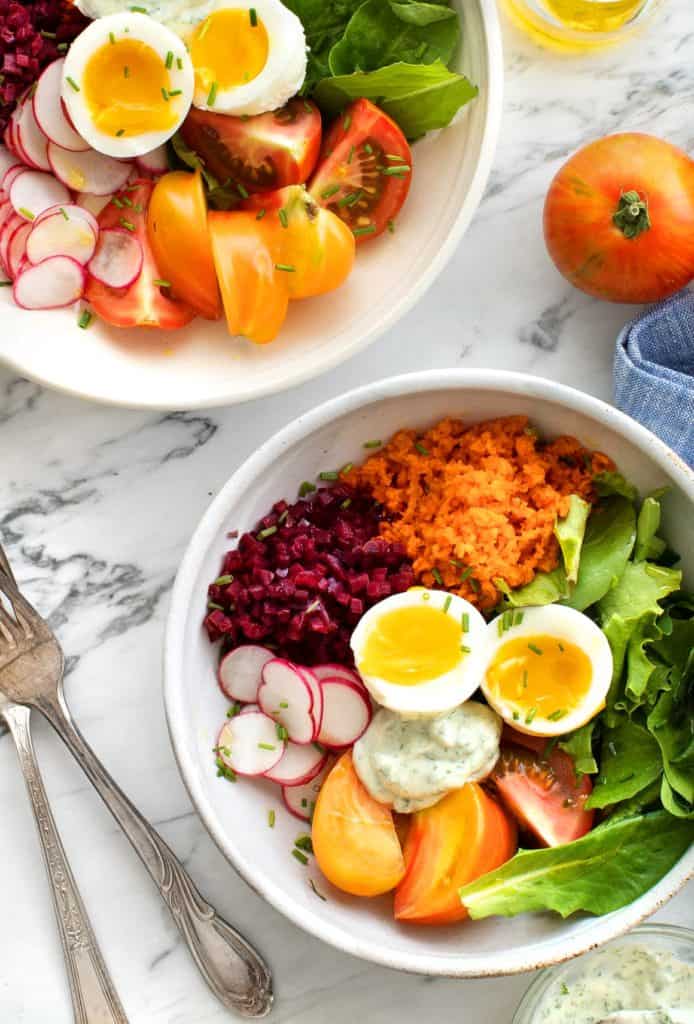 This quick and easy Vegan Strawberry Almond Smoothie is incredibly creamy and healthy. Made with strawberries, banana, and oats, it is packed with flavour and ready in almost no time at all.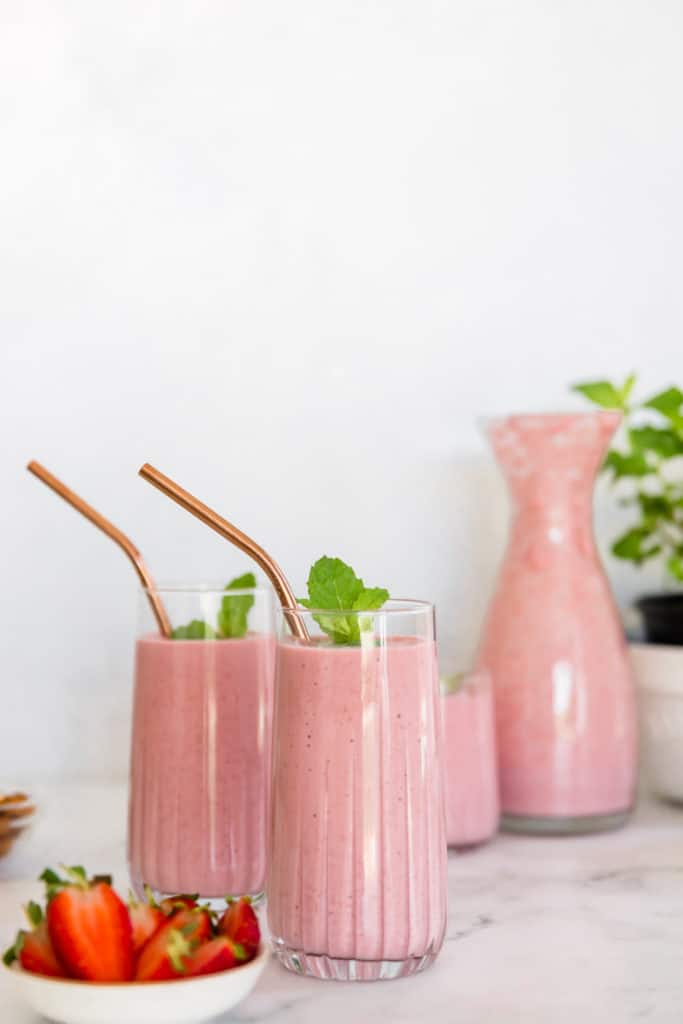 These Summer Breakfast Tacos are super fresh, healthy, and delicious. They are so easy to make and take only 15 minutes to whip together - talk about perfect!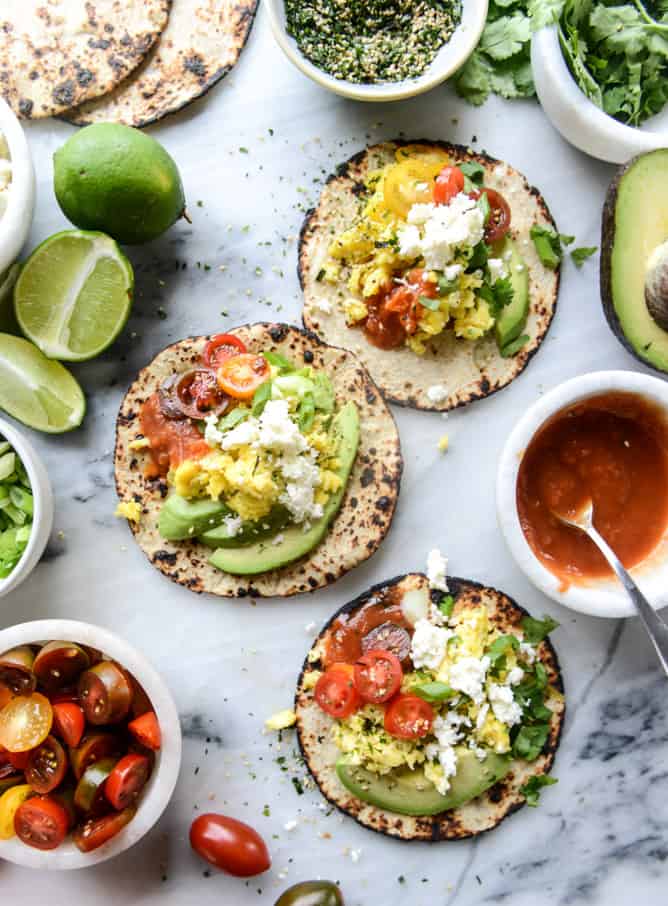 If you are looking for a delicious, quick and easy Summer breakfast idea, this Peach & Passionfruit Yoghurt Breakfast Bowl is the recipe for you. It is the perfect, super simple, and healthy way to start off a day!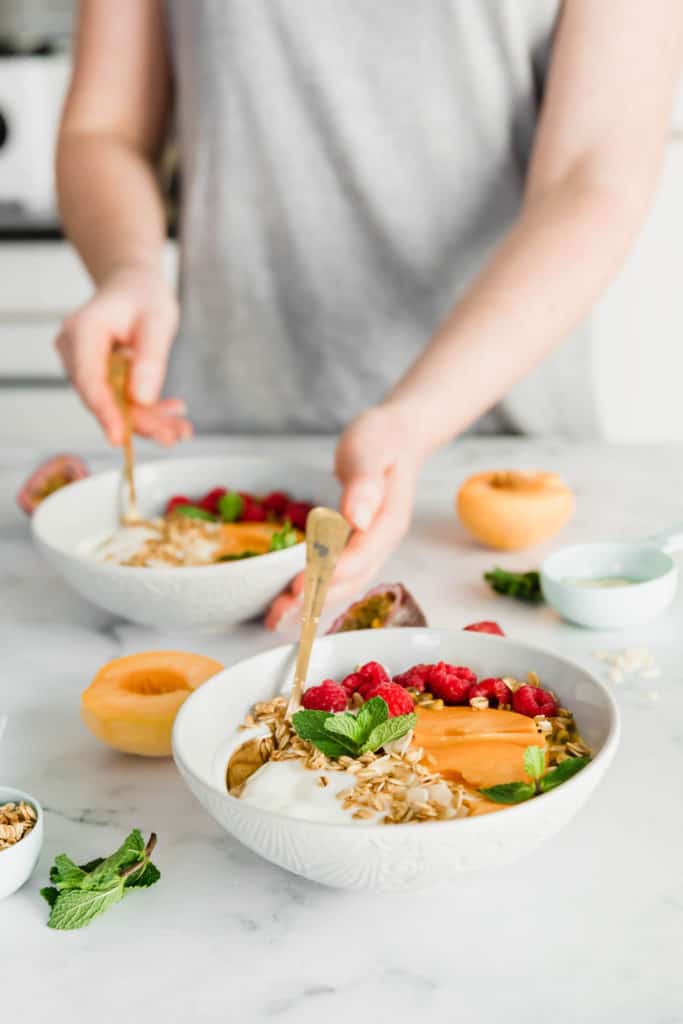 Perfectly fried eggs that are slightly spicy, creamy, and full of fresh herbs. Add toasted bread for dipping and you have a delicious and healthy summer breakfast dish that takes only minutes to prepare!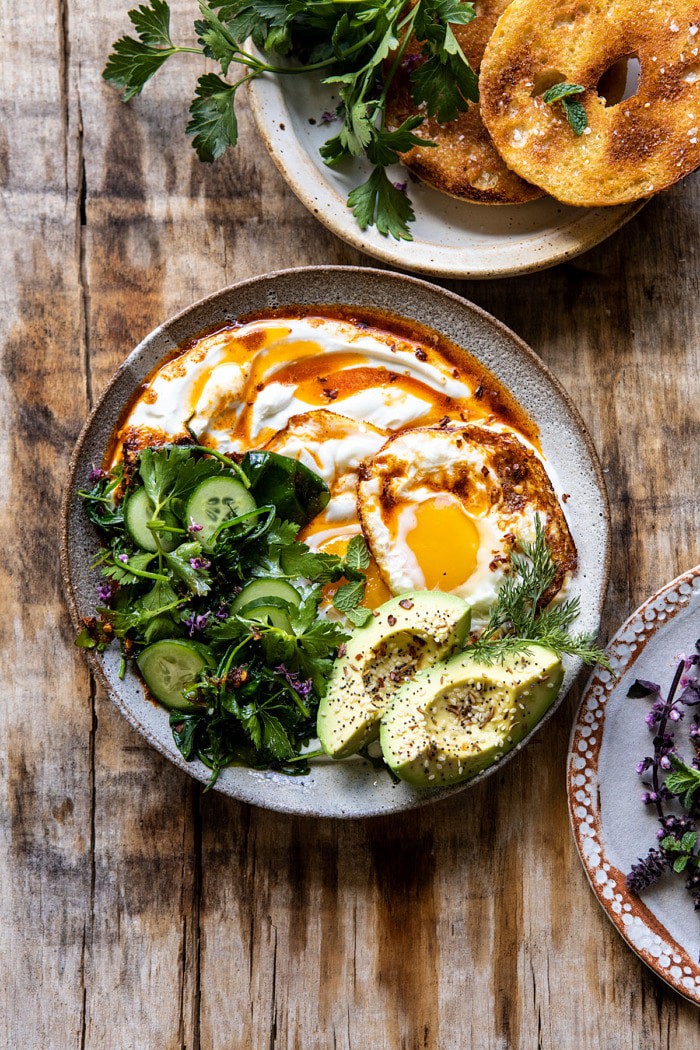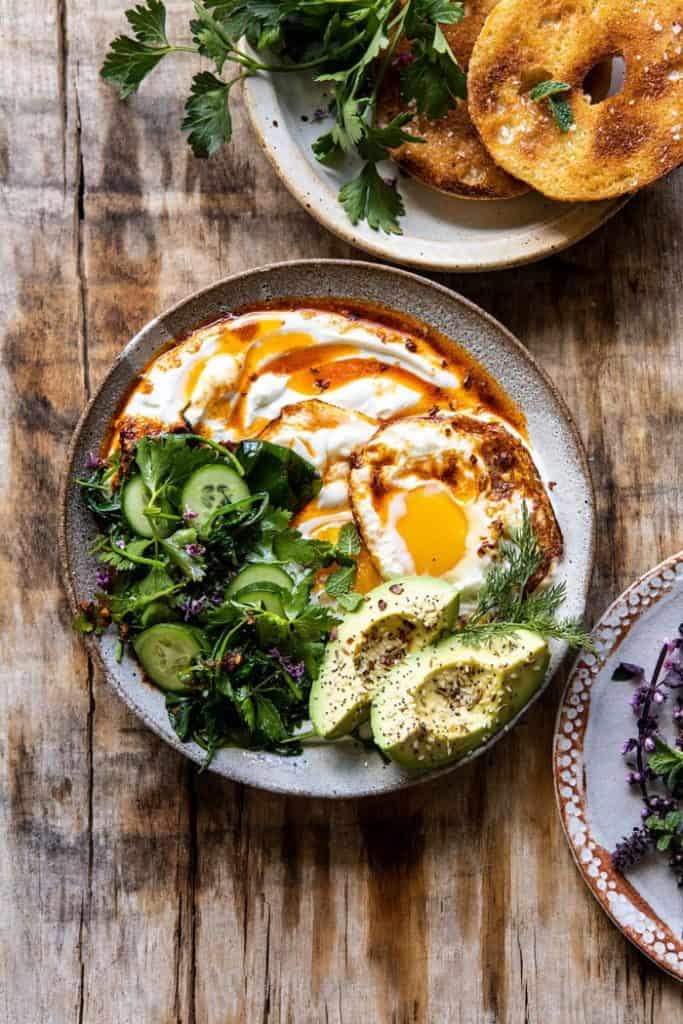 This Healthy Beet Berry Smoothie Bowl is the only summer breakfast recipe you'll ever need. Quick, vegan, gluten-free, and delicious - it's absolutely perfect!