Twenty of the most delicious quick and easy vegetable side dishes that are perfect for any main course. From healthy air fryer recipes to roasted root vegetable recipes. This list has any simple recipe you need that is perfect for the whole family.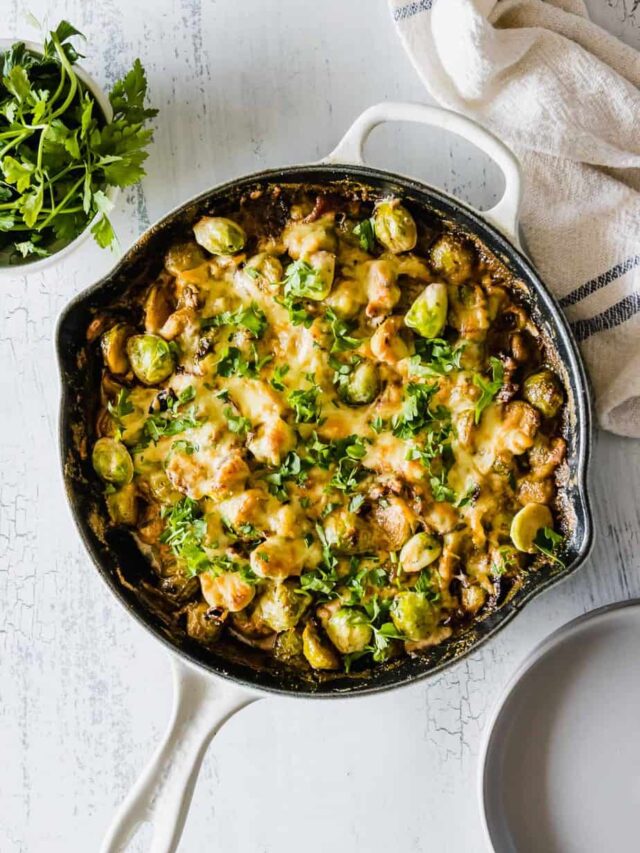 Why Make An Easy Vegetable Side Dish
Side dishes are a must for any main course. Anything from healthy vegetable side dishes, to heartier cheese filled side dishes. Side dishes are a great way to round off the main meal and definitely don't have to be boring or unhealthy.
Vegetable side dishes are a tasty way to add a few health benefits to your meal. With fresh ingredients like red onions, green peas, fresh herbs and collard greens these easy side dishes are a great way to added a little extra nutrients to your meal.
Serve it up with a little olive oil and a sprinkle of goats cheese and you won't even taste how healthy these simple side dish recipes are.
This list of easy side dish recipes is filled with everything from salad recipes to sweet potato recipes. I've included air fryer recipes and even a cheesy brussels sprout recipe that is keto friendly.
Types of Vegetable Side Dishes
Salads
Salads are always my go-to for a side dish. No matter what time of year or what the main course is, a salad always adds a little freshness to the meal. Salads don't have to be boring either, try salads with fresh peaches or add blocks of cheddar cheese for a twist on a classic salad.
Air Fryer Side Dishes
We all love a good air fryer recipe. Air fryer side dishes are some of my favorite to make, they are quick and easy and always healthy. Anything from air fryer green beans to air fryer sweet potato chips. Air fryer side dish recipes are a perfect way to quickly whip up a healthy vegetable side dish.
Roasted Side Dishes
The classic roast vegetable side dish will never disappoint. The great thing about roasted side dishes is that you can pop all the ingredients onto a baking sheet and into the oven and forget about it.
Hearty Side Dishes
Who doesn't love a little cheese? Hearty cheese filled side dishes are a sneaky way to add vegetables into a meal without the fussy eaters noticing. I love making cheesy brussels sprouts or parmesan cheese covered potatoes.
Vegetable Side Dish Tips
Choose two or three: Decide ahead of time which side dishes to make and don't make more than two or three side dish recipes. Preferably include one fresh vegetable side dish recipe like a salad and one heartier vegetable side dish like sweet potatoes or brussels sprouts.
Make ahead of time: Once you've decided which side dishes you'll be making, go ahead and prep them. If possible, make your side dishes the day before so that you can give all your attention to the main course or dessert.
Choose easy recipes: Don't get complicated with the side dishes. Use simple ingredients that you have on hand and stick to side dishes with few steps.
Frequently Asked Questions
What side dishes go with collard greens?
The best side dishes for collard greens are corn bread and sweet potatoes. Serve collard greens with lasagna or spare ribs.
Is kale better than collard greens?
Both kale and collard greens are incredibly nutritious and filled with vitamins. Collard greens are higher in fibre and contain fewer calories, whereas kale contains more iron.
What are some popular side dishes?
The most popular side dishes for most main courses are green beans, roasted vegetables, butternut squash and mashed potatoes.
Jump to:
A light a fresh one-bowl pasta salad recipe with olives, tomatoes and cucumbers. Tossed in a quick and easy olive oil dressing.
An easy to make one-pan keto friendly side dish filled with all the cheesy goodness. Made with brussels sprouts, bacon and fresh herbs. This one pan side dish is a winner for those winter family get-togethers.
This quick and easy one-pan mushroom side dish made with black pepper and fresh thyme is the perfect side dish for any meat or veggie main course.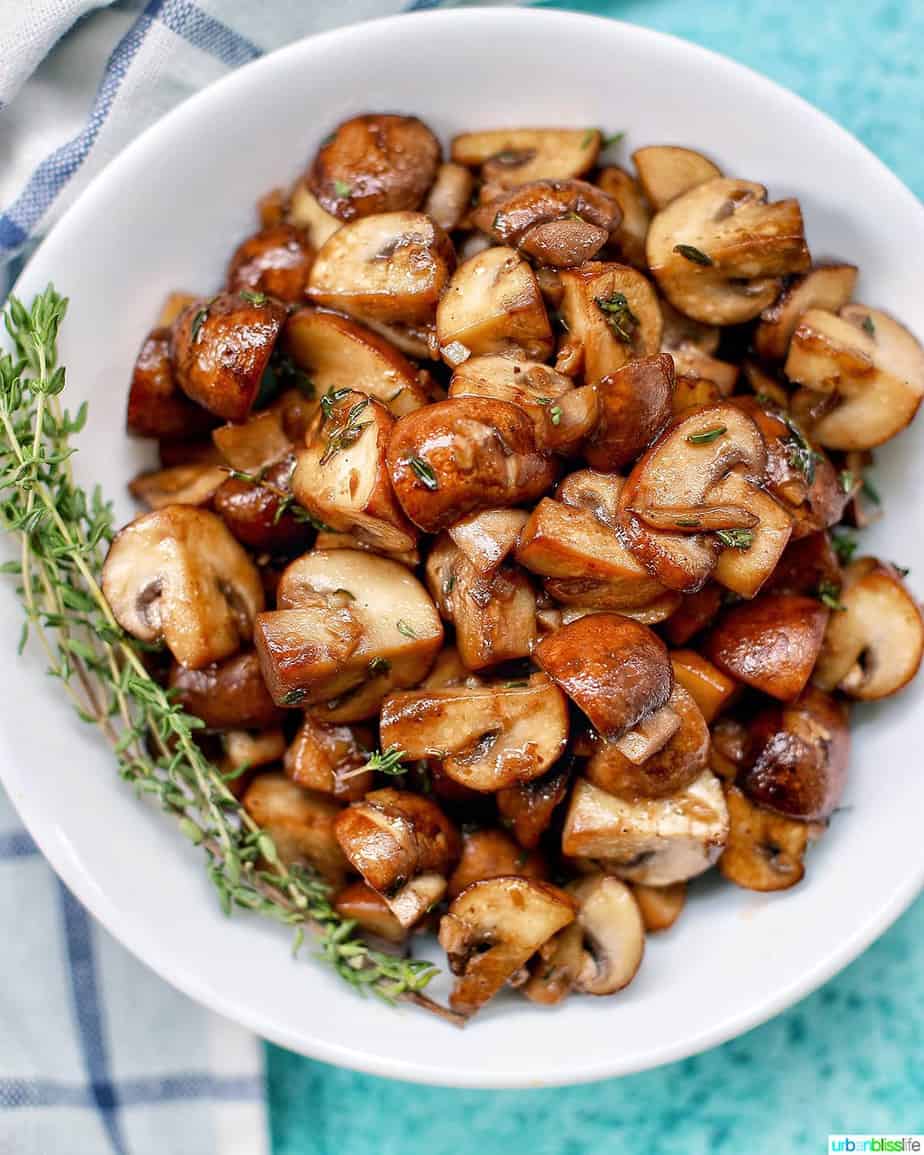 An elegant side dish made with asparagus gives a classic potato gratin a run for its money. This hearty side dish is made with parmesan and gruyere cheese, making it an absolutely heavenly side dish with a healthy twist.
Charred squashed with cracked pepper, lemon zest and grated parmesan cheese. You definitely can't go wrong with this summer inspired vegetable side dish recipe. Healthy and easy to make.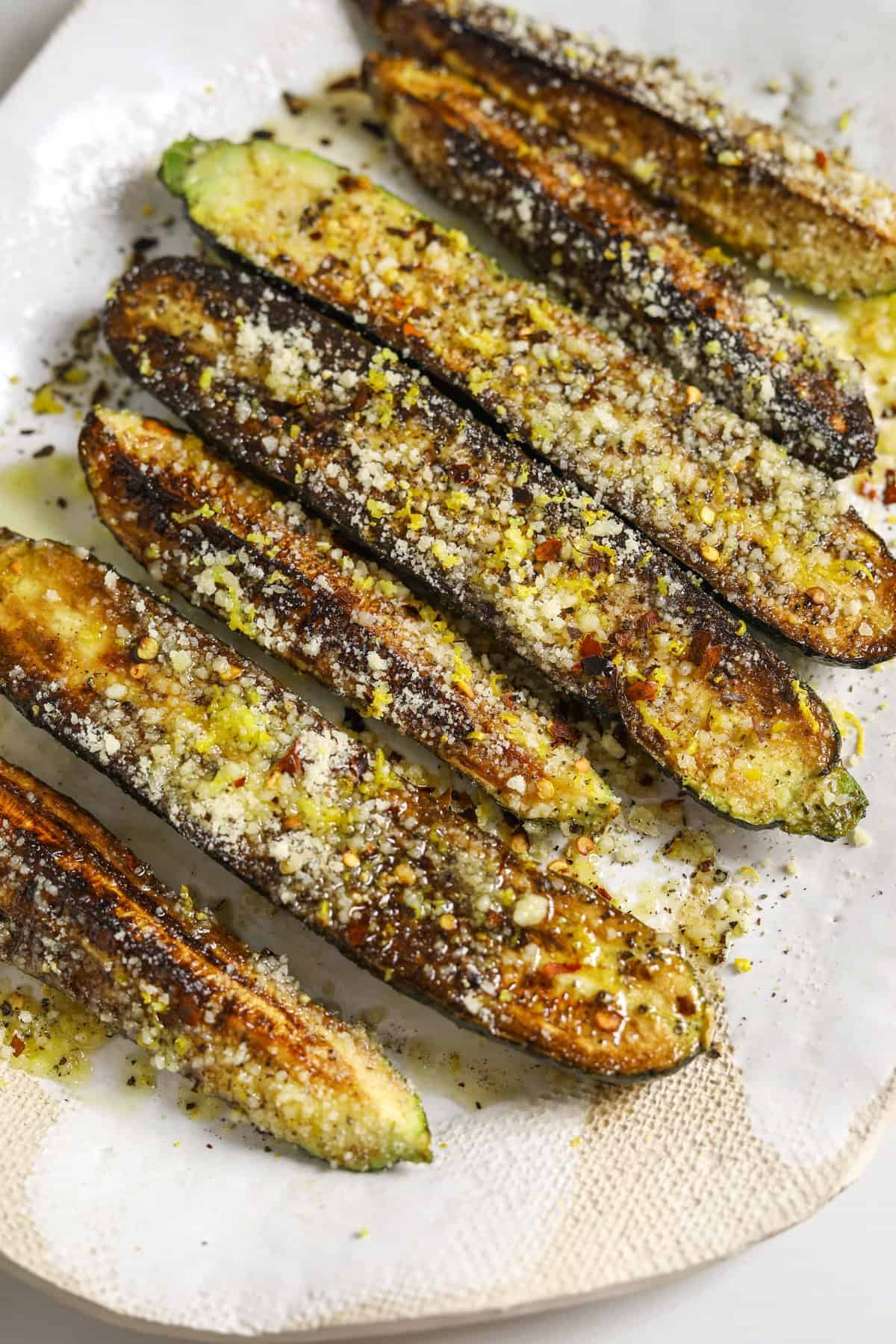 Roasted carrots spiced with coriander and cumin and topped with pistachios and sesame seeds. This simple healthy recipe is the perfect side dish for any main course and pairs perfectly with a roast chicken.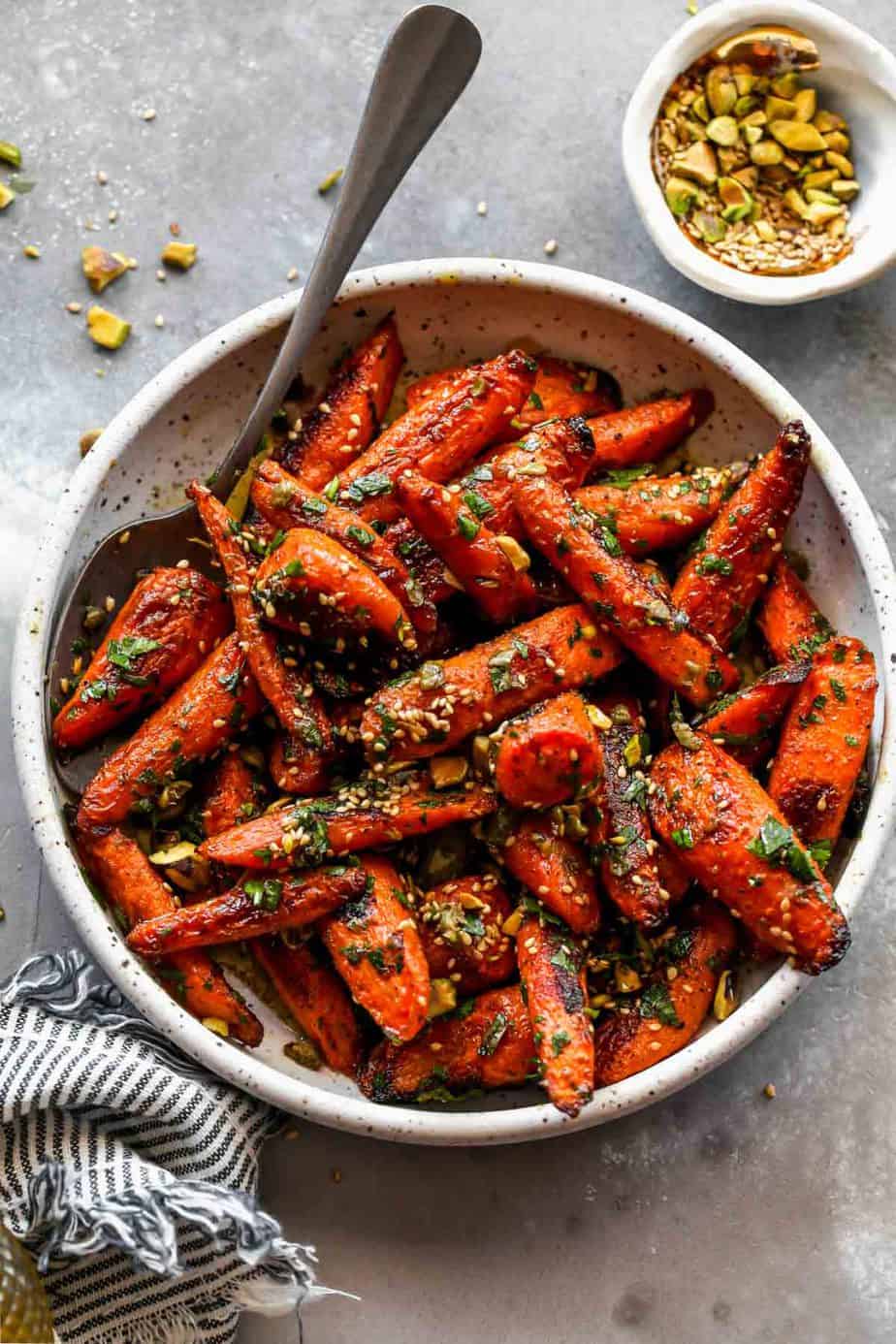 An easy to make crockpot recipe takes creamed corn to the next level. Ditch the canned corn and try this make ahead crockpot recipe. This slow cooker side dish recipe is a delicious winter side dish.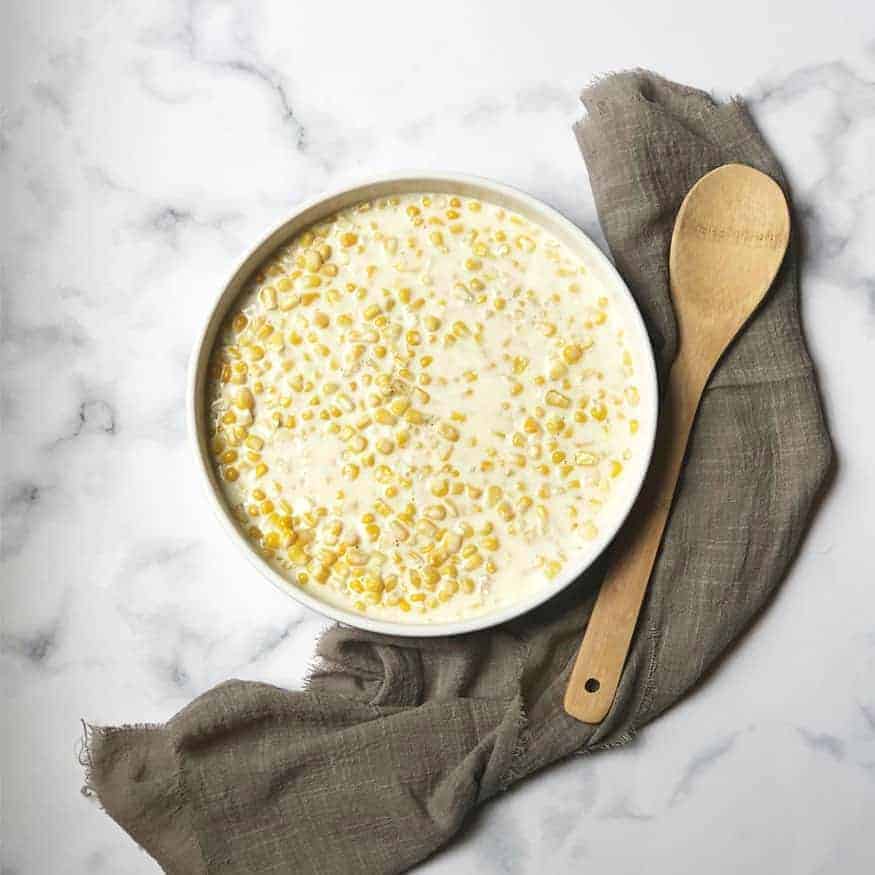 Crispy air fryer green beans tossed with lemon juice and grated parmesan cheese. This easy to make air fryer side dish recipe is a super quick weeknight recipe for any time of year.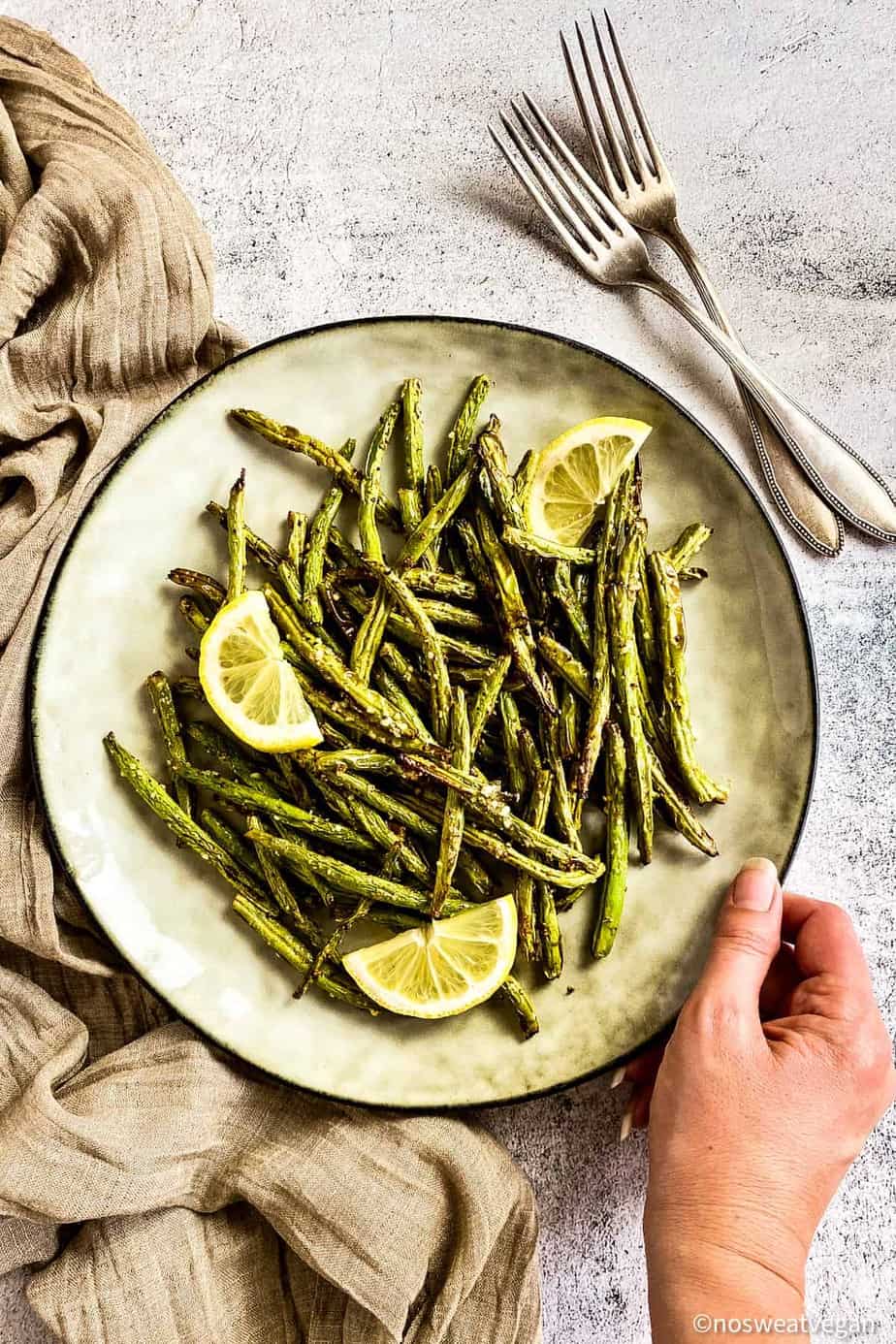 Made with beets, carrots and red onion. This easy roasted root vegetables recipe is seasoned with fresh herbs and garlic cloves. A quick and easy simple side dish recipe that is ready in 20 minutes.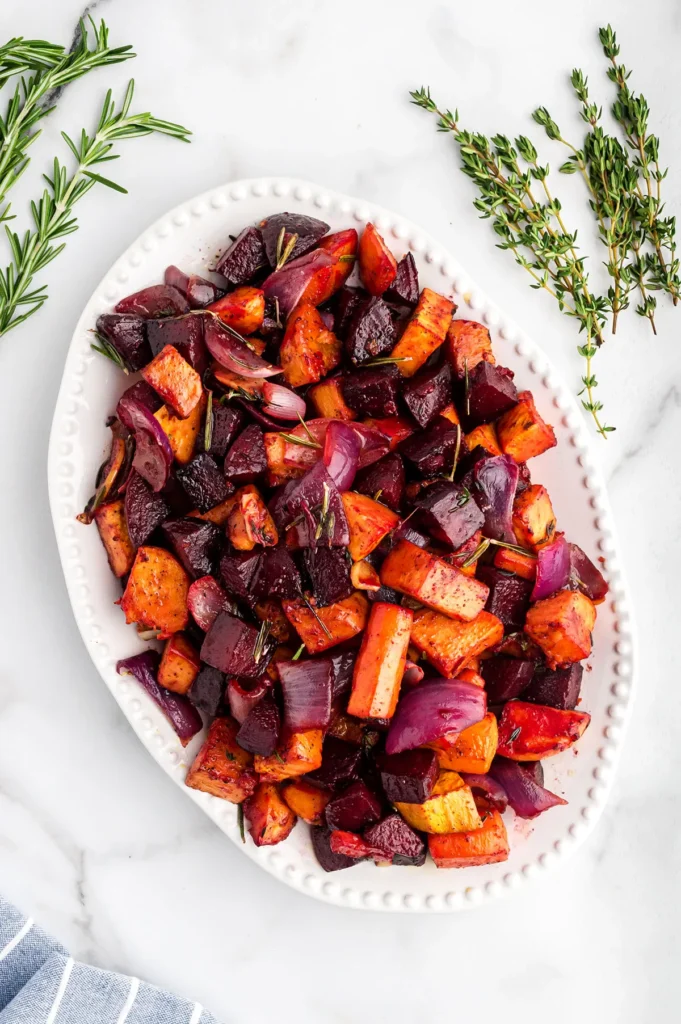 A creamy low carb side dish made with cauliflower and ricotta cheese. Seasoned with fresh garlic cloves and served with fresh herbs. A healthy, keto friendly side dish that is perfect for fish or chicken.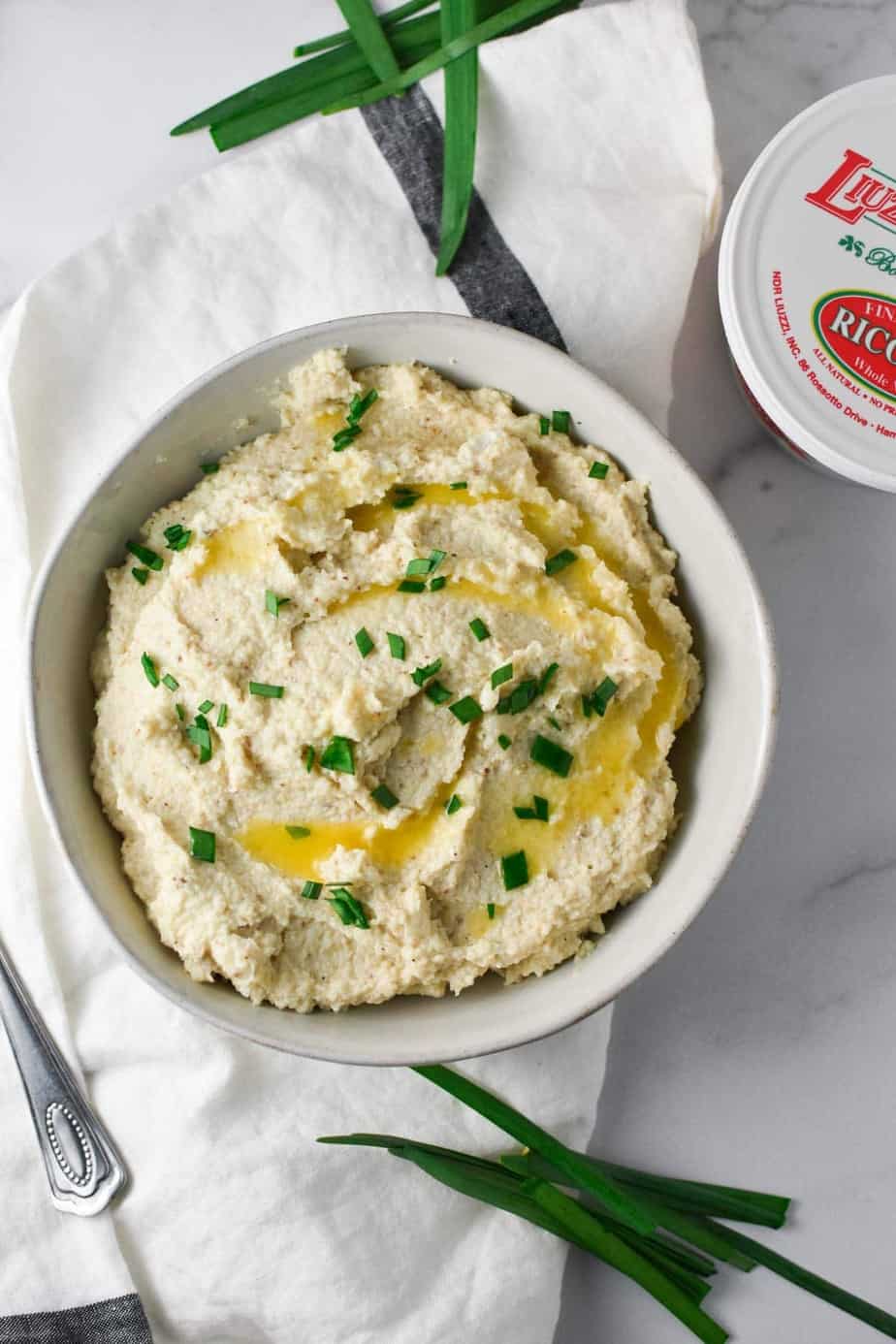 Fresh green beans sautéed with butter and almonds and finished with a squeeze of fresh lemon juice makes a delicious green bean almondine!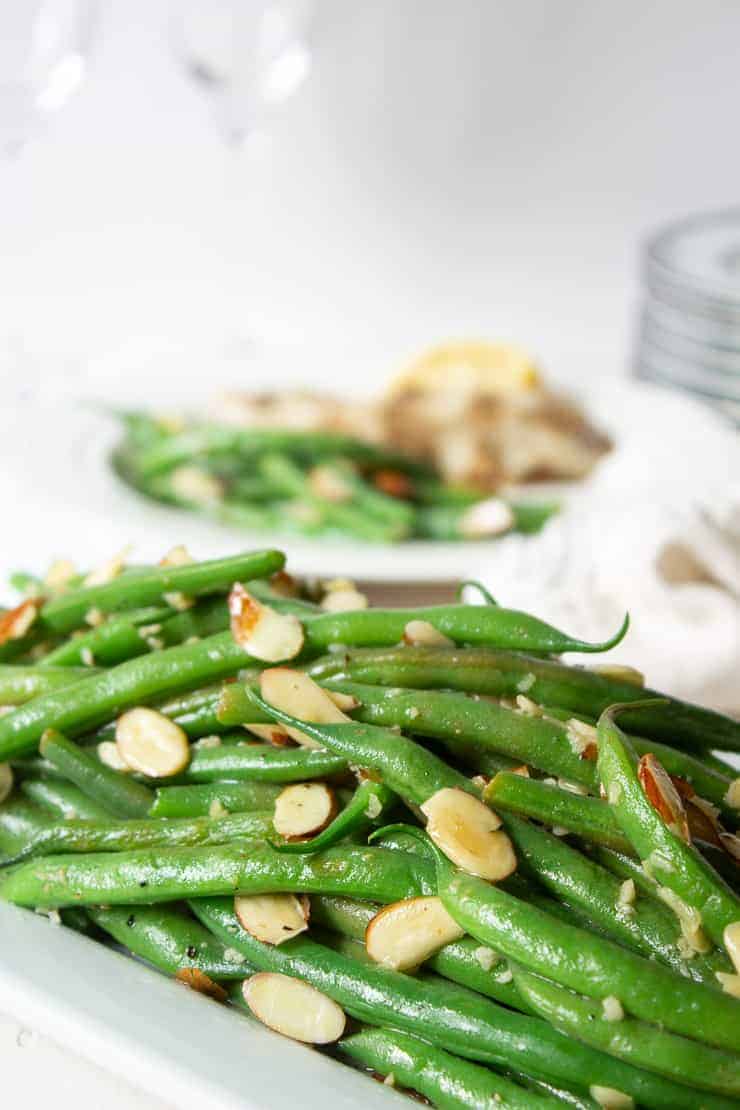 This healthy acorn squash salad recipe is topped with a delicious creamy dressing. Made with acorn squash, pomegranate seeds, hazelnuts and lots of greens. This is the perfect side dish recipe for fall.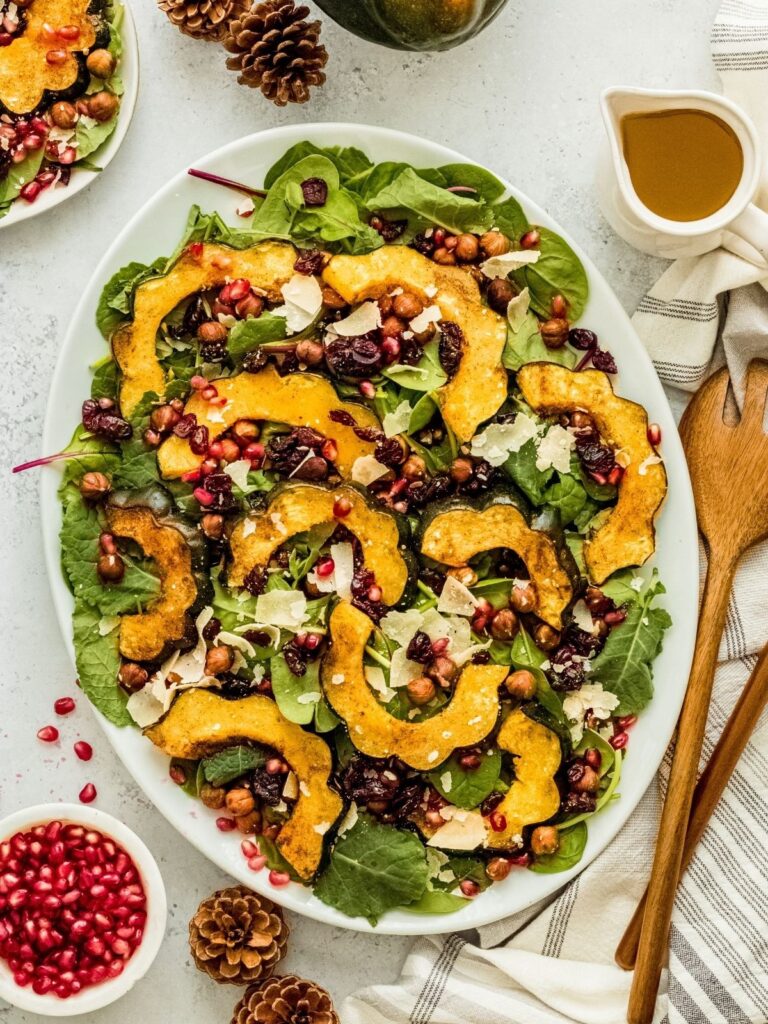 Made with simple ingredients like frozen corn. This creamed corn recipe is the perfect side dish for the colder days. Ready in 15 minutes and pairs with just about everything.
This low carb air fryer recipe is quick and easy to make. Gluten-free and dairy-free, served with a sriracha dip. They are definitely a great alternative side dish made with minimal ingredients.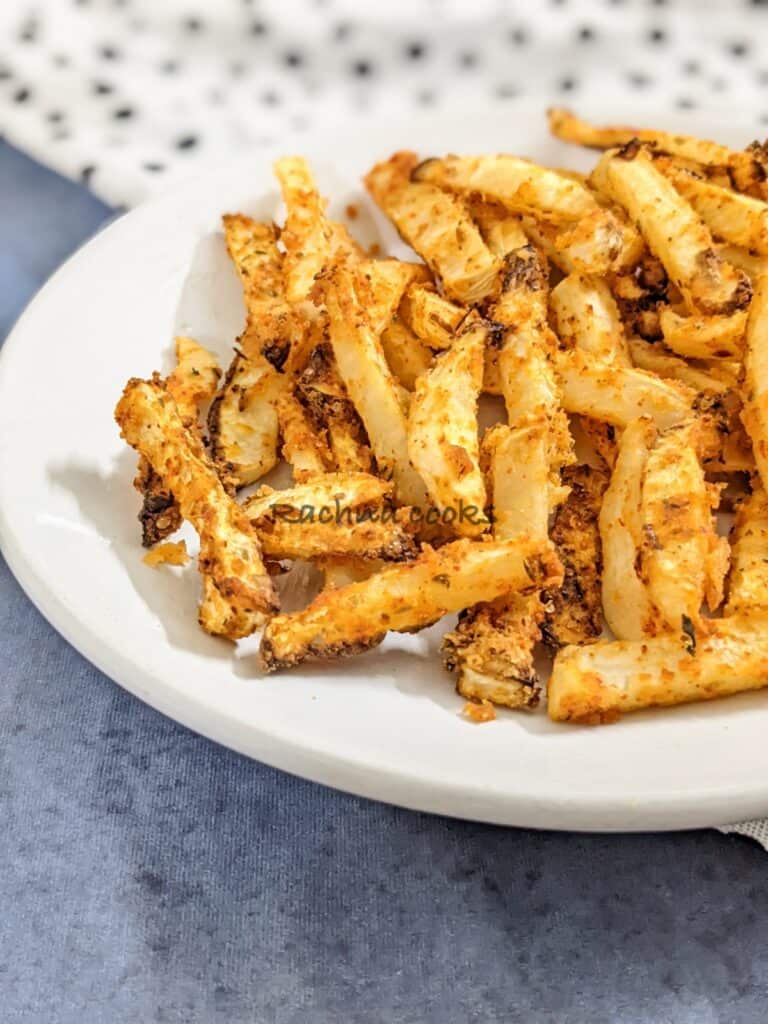 Looking for something a little lighter that you can make ahead of time? This hummus recipe is a great addition to any meal. Serve this Jalapeño hummus as a side dish to enchiladas or even as a spread for burgers.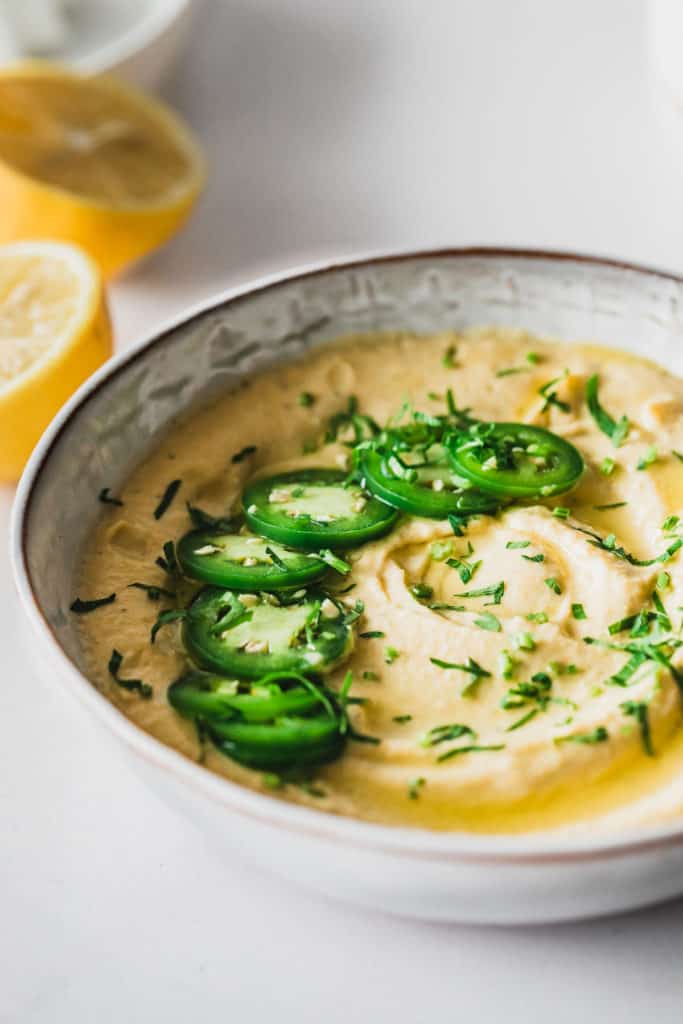 Make this simple celery salad recipe in under than 10 minutes. Simply toss sliced celery together with apples, nuts, and fresh herbs together in a large bowl for an easy, simple salad.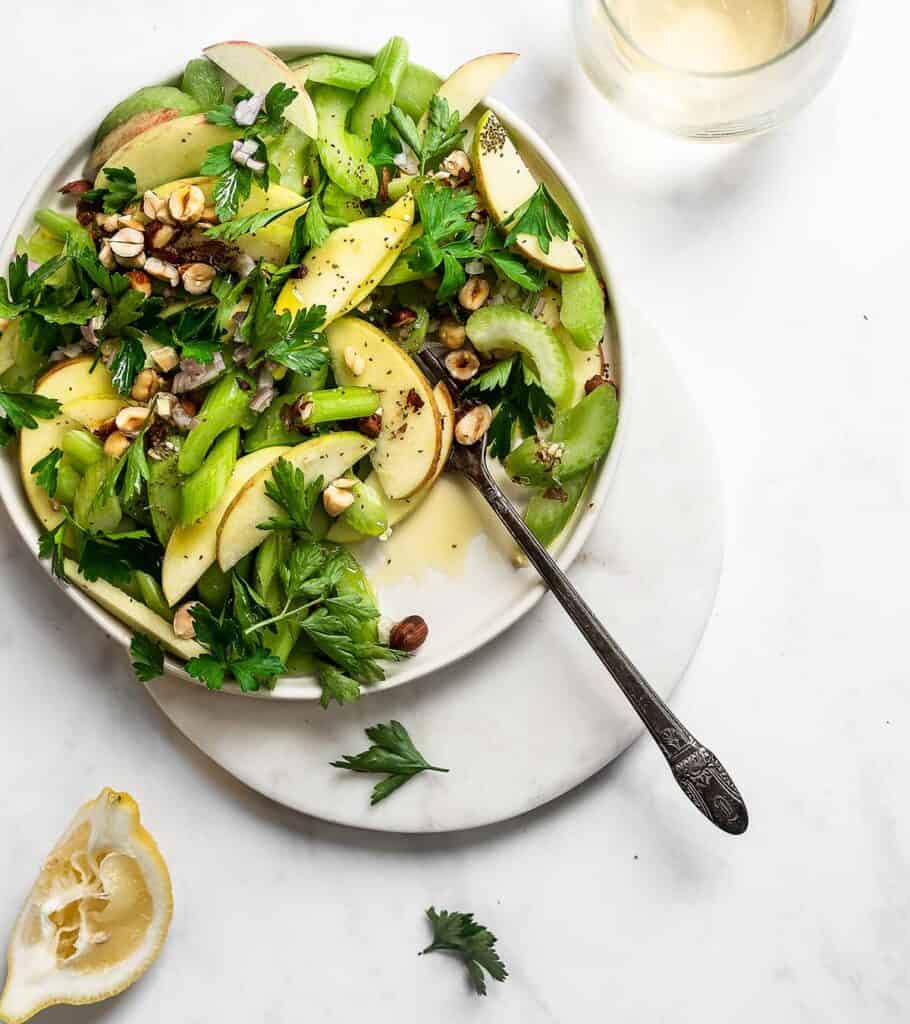 An easy to make roast pumpkin and beet salad with fresh leafy greens, pumpkin seeds for crunch and a yummy mustard lemon vinaigrette.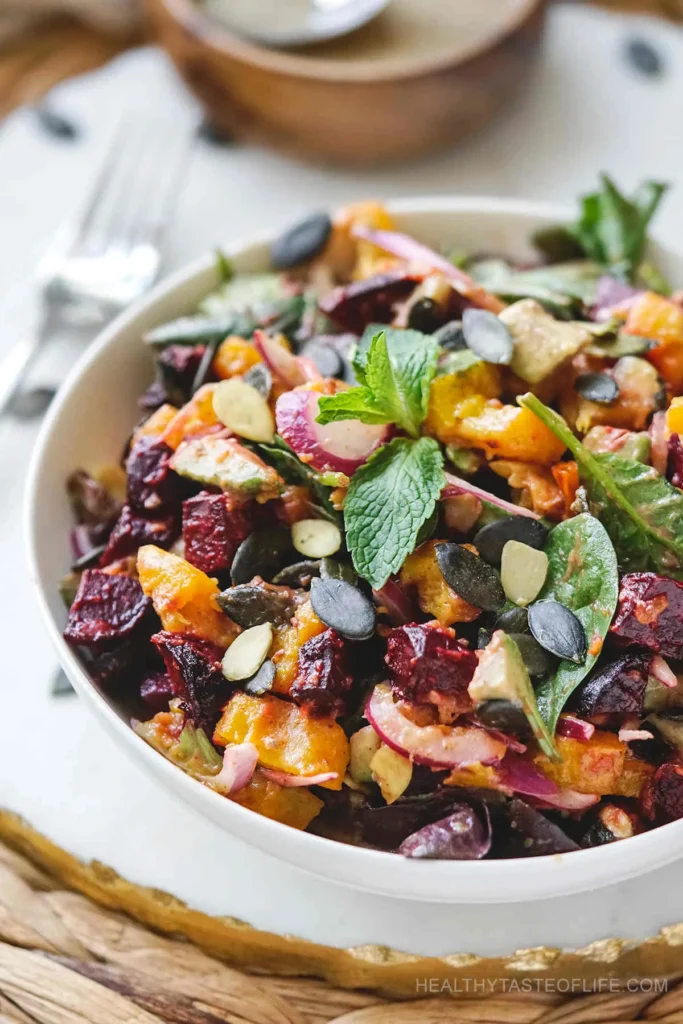 This simple cherry tomato salad takes only 5 minutes to make. A perfect salad recipe for those cooler fall days. Celery complements the cherry tomatoes, giving the salad a nice crunch while bacon brings a punch of salt.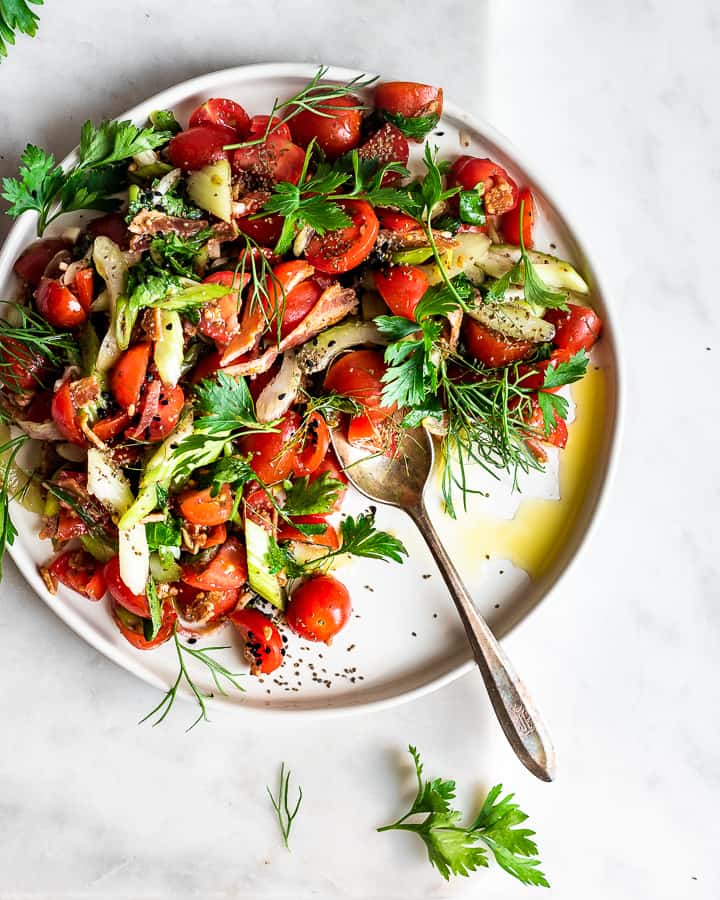 Honey Glazed Carrots are a simple side dish to add to your main course. These carrots are quick to make and use just a handful of ingredients.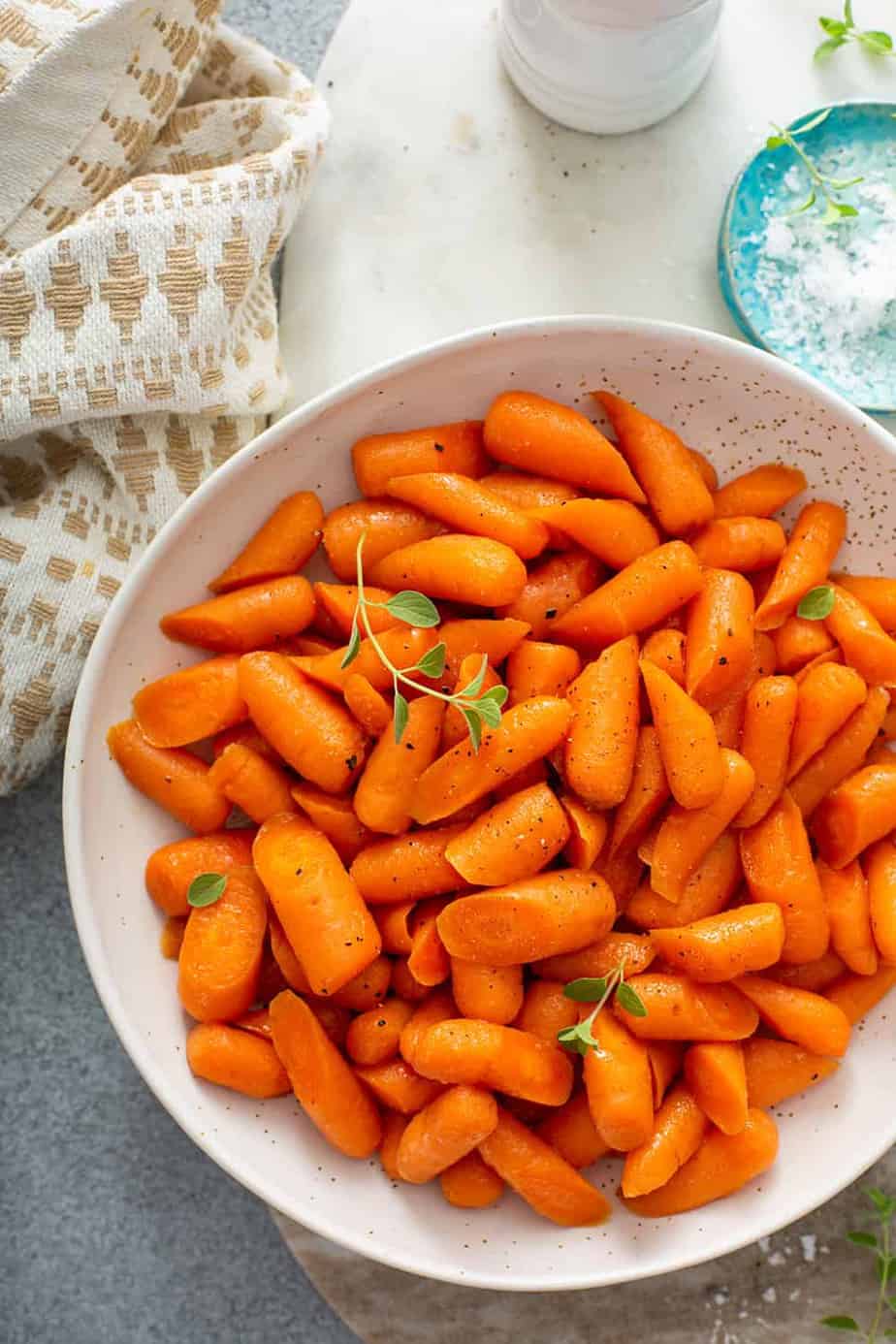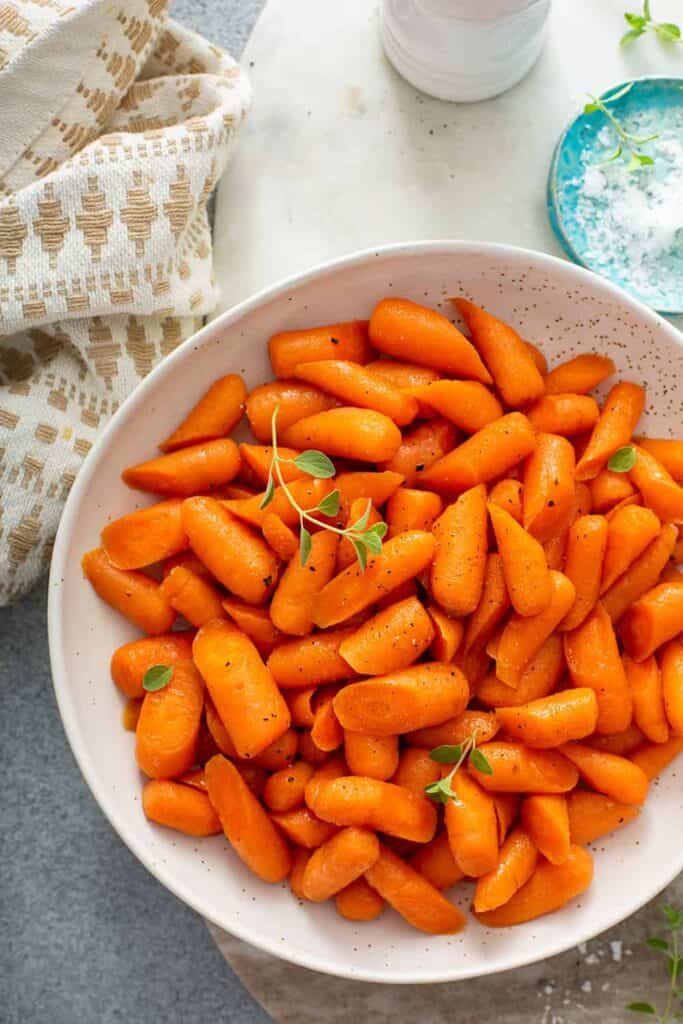 This healthy 20-minute side dish is an amazing air fryer side dish recipe. With only a few simple ingredients, this squash recipe is sure to wow all your guests.