This Vanilla Chai Tea Smoothie recipe is the perfect smoothie to help you stay healthy. It is sugar-free, vegan and delicious.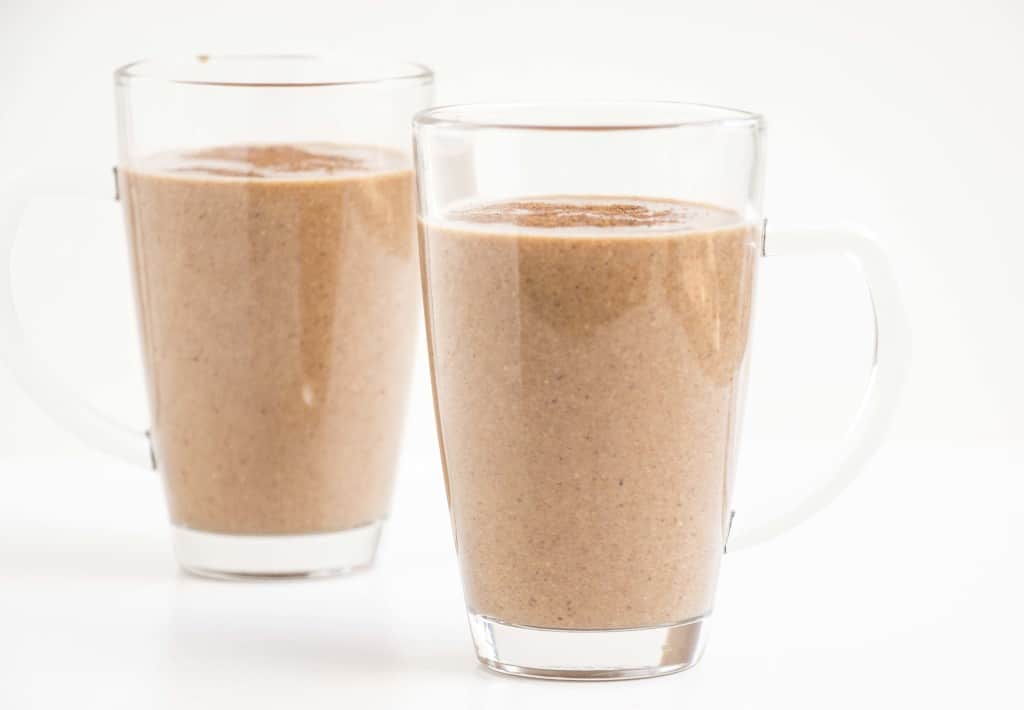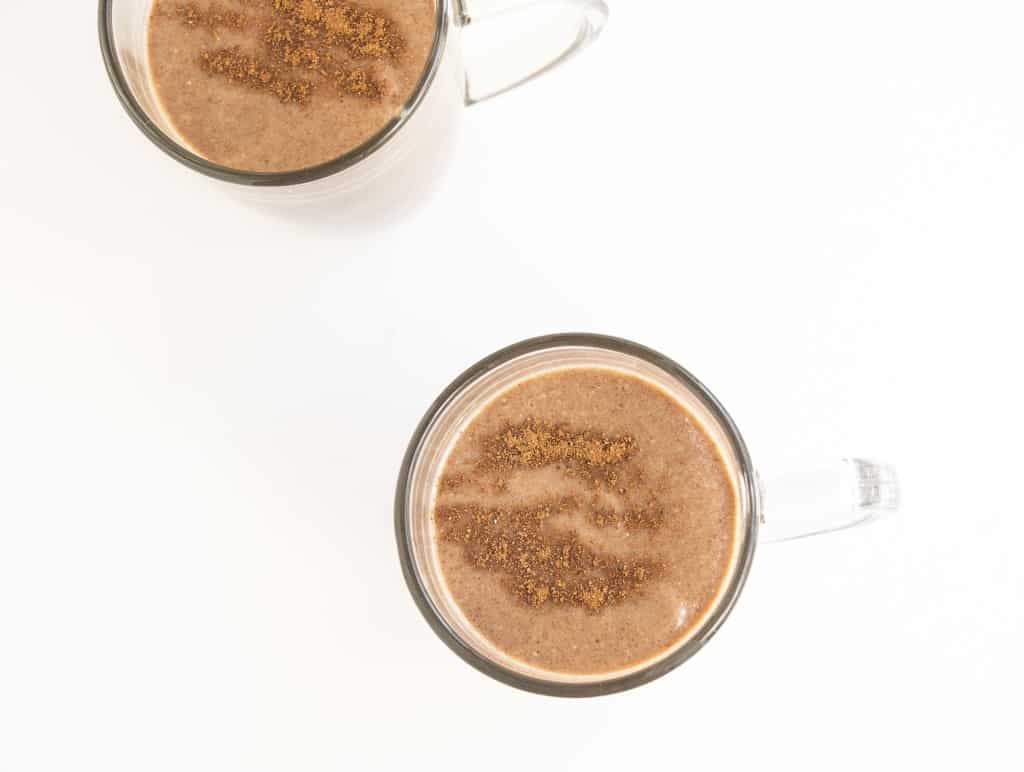 Spiced Chai Smoothie Recipe
I'm a bit of a cliche around this time of year. Because just like everyone else, I am also determined to get back into shape, eat healthily etc.
I know I know, I say this EVERY year and seldom stick to the promises I make to myself. But seriously this year will be different... Not because it simply will be, but because this year I'm going to take it easy.
Healthy Smoothie Recipe
Instead of going on some extreme diet and expecting myself to hit the gym everyday for a million hours, I'm going to make it slightly easier for myself. Try to get ANY exercise every day, even if it is simply walking Charlie (my regal beagle pup) for 20min.
I am going to make small changes with my eating habits, like eating healthier, drinking more water and making my portions slightly smaller. And YES I will still eat dessert. Because what is life without dessert right? I simply won't make it through the week without dessert.
So one of the things I've started doing is making healthy smoothies that taste like desserts, like this Vanilla Chai Tea Smoothie or the Blueberry Muffin Smoothie. This way if I'm craving something sweet I can still stick to healthy habits.
Don't get me wrong, I will still occasionally eat Lemon Meringue or Salted Caramel Chocolate Tart because well I'm a dessert addict and that is one vice I shall NEVER give up ;).
This Vanilla Chai Tea Smoothie is simply delicious. I make it with actual chai tea which gives it that authentic chai flavour that I love so much.
Plus it is super quick (especially because I have an awesome NutriBullet) and easy to make and of course HEALTY! If you want to add in a little protein, why not add in some nuts such as pecans or almonds or even some chia seeds.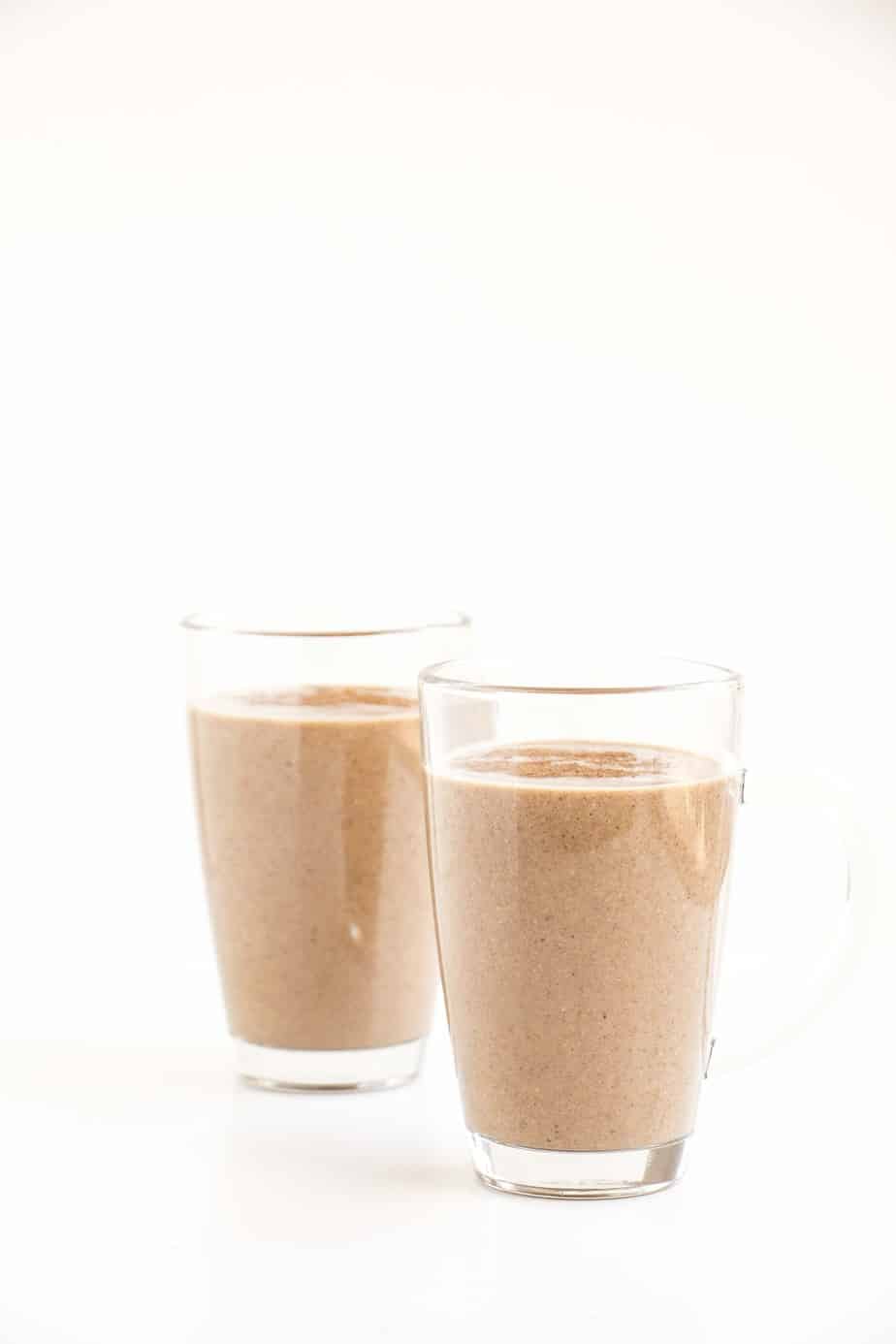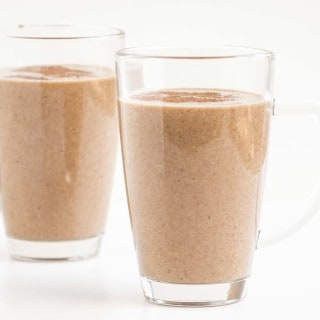 Vanilla Chai Tea Smoothie
Ingredients
1

Cup

Skim Milk/Almond Milk

3

Bags Chai Tea

¾

Cup

Dates

pitted

¼

Cup

Oats

1

teaspoon

Vanilla

¼

Cup

Ice

1

Frozen Banana
Instructions
Place the milk and tea bags in a saucepan and bring to a boil.

Allow mixture to simmer for 5min, then place the lid on the pot and allow the milk to steep for 5-10min.

Remove tea bags and pour milk into blender.

Add the remaining ingredients and blend until smooth.

Serve and enjoy.
Nutrition
Tried this recipe?
Let us know how it was in the comments below
Tag us on Instagram!
We love seeing people make our recipes. Mention @baking_ginger