You can have your cake and eat it... for lunch! When Lancewood mentioned that you can also bake savoury cakes for their annual Cake-Off I knew I had to give it a go!
This Tomato & Basil Savoury Cheesecake is the perfect treat for lunch or dinner. I like eating a slice with a few crackers or even with a salad.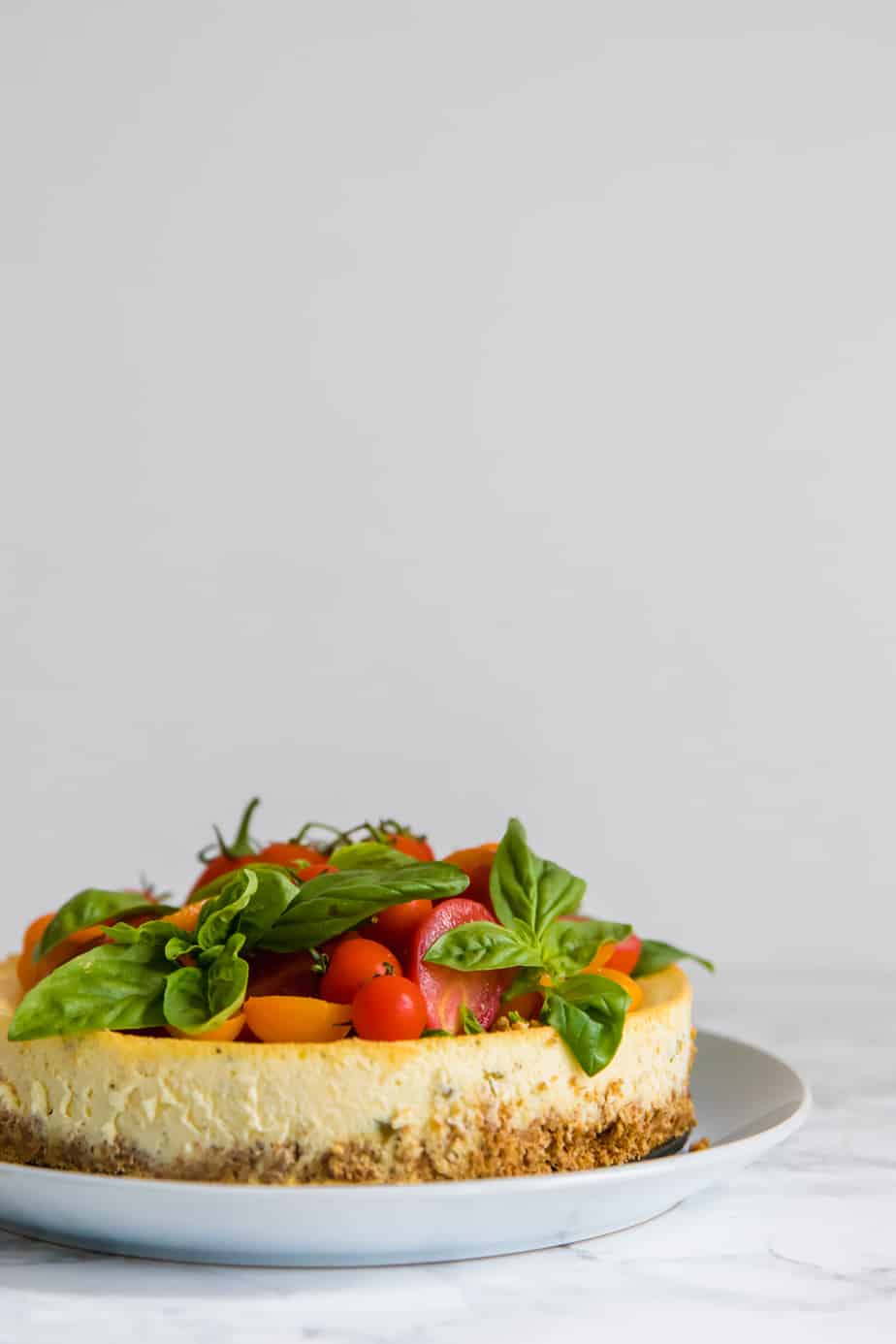 A savoury cheesecake is always something a little different to serve for lunch and it is truly incredibly easy to make. People will be massively impressed with your mad skills, I promise!
And why not make a delicious cheesecake for dessert too? Try out our GLUTEN-FREE KETO LEMON CHEESECAKE (NO BAKE) - it's delicious and creamy!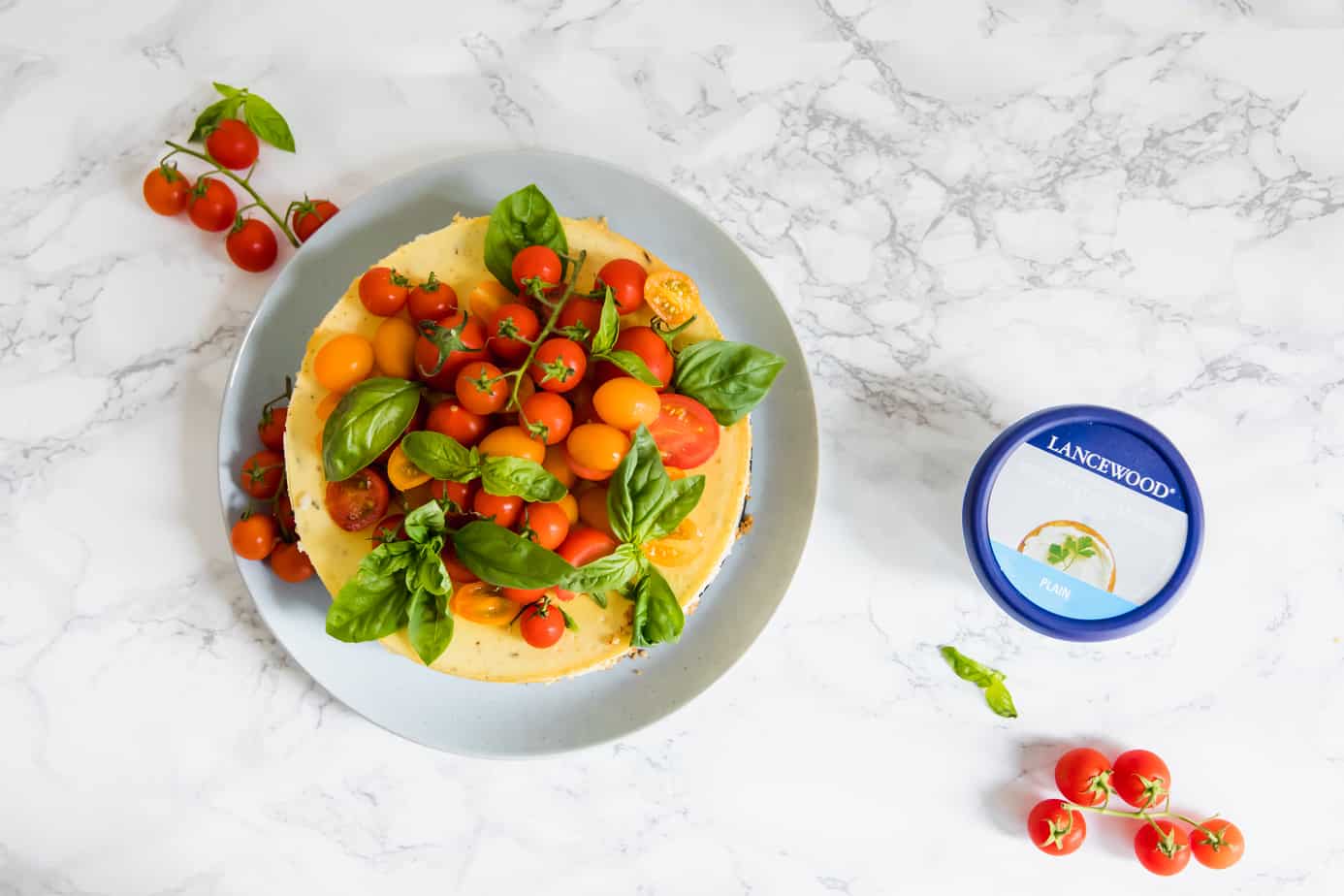 You can get creative with this recipe as well. If you want to stand a chance to WIN a trip to NEW YORK, why not give this recipe your own twist. Try removing the basil, and adding your own mix of herbs and topping with your favourite fresh veggies! Your options are truly endless so get creative and give it a go! Who wouldn't want to go to New York just for baking something delicious right?
Try out our CLASSIC FIG AND BLUE CHEESE BRUSCHETTA for another delicious cheese lunch or dinner!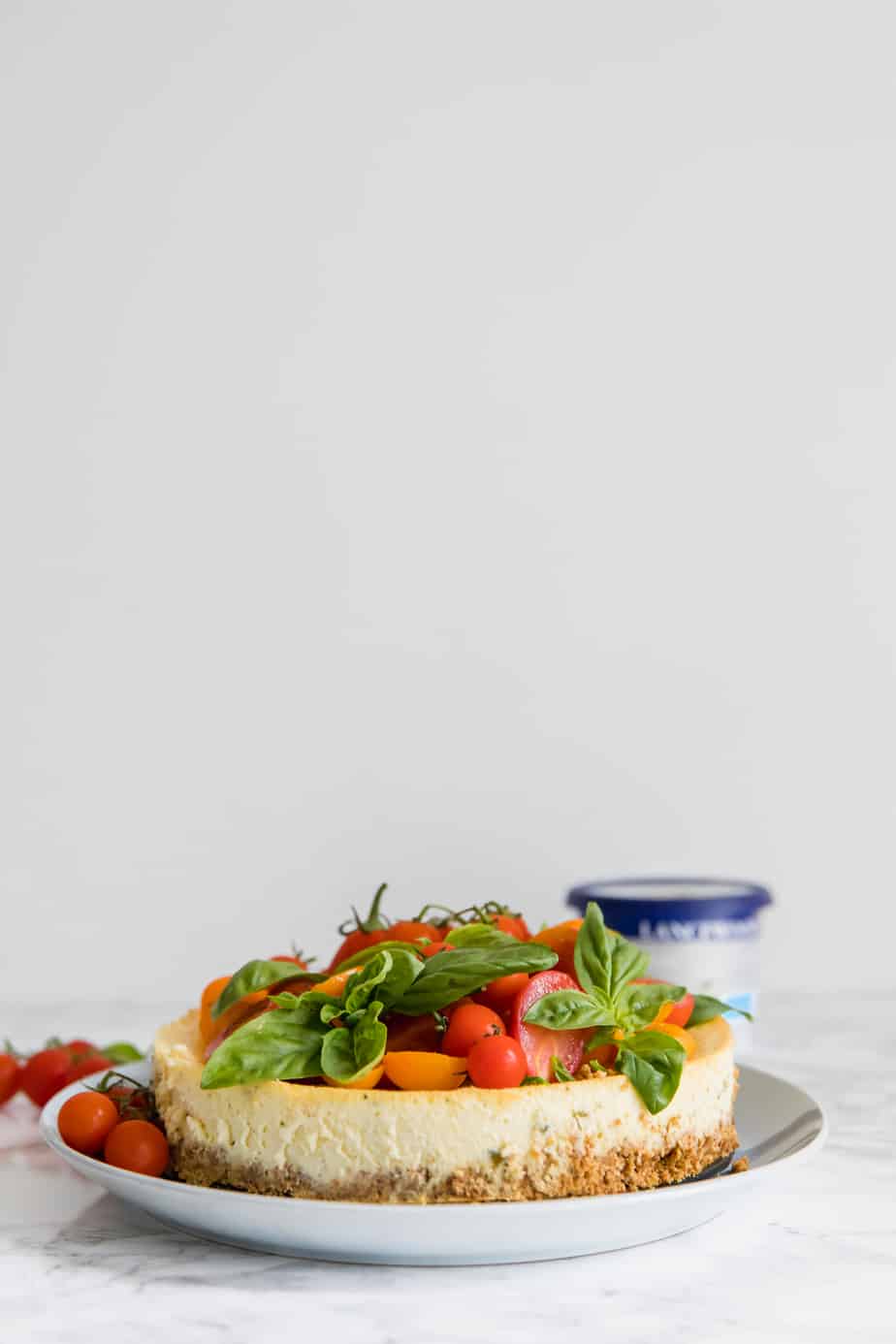 To enter simply head over to the Lancewood Cakeoff website and follow those instructions. Pretty much what you need to do is; bake an epic cake, take a photo, upload your photo and recipe to their site and back your bags for your trip! ;) Sounds easy, right?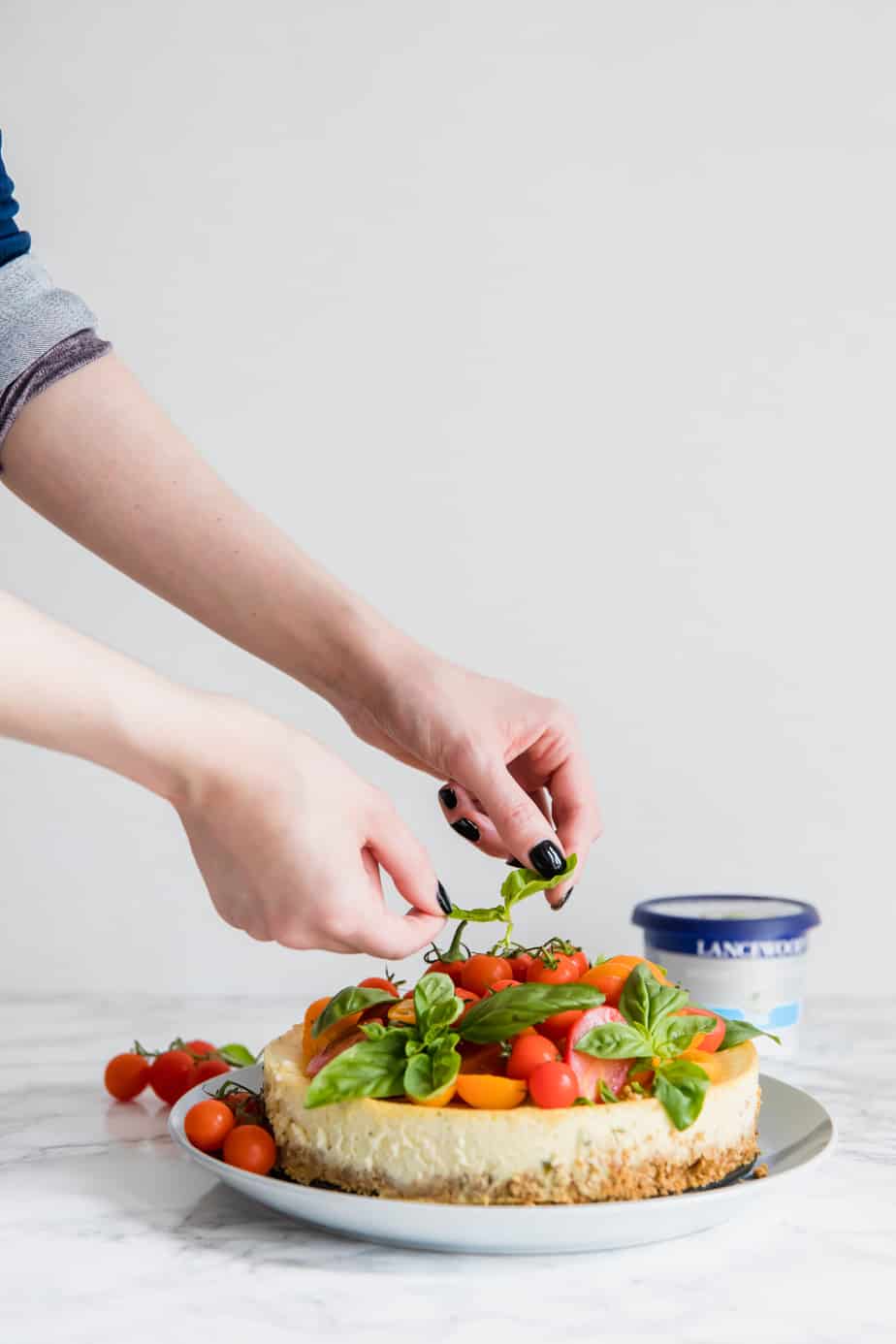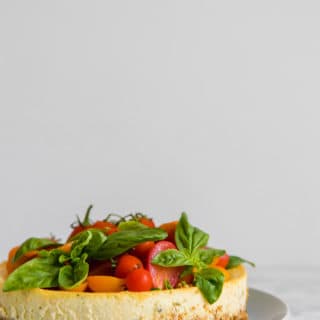 Tomato & Basil Savoury Cheesecake
Ingredients
For the Crust:
250

g

Provita's

crushed

½

Cup

Melted Butter
For the filling:
2

Tubs Lancewood Medium Fat Cream Cheese

1

Tub Lancewood Creamed Cottage Cheese

4

Eggs

¼

Cup

Finely Chopped Basil

1

teaspoon

Crushed Garlic

2

teaspoon

Mediterranean Spice

1

tablespoon

Flour

Salt & Pepper to taste
Toppings
Fresh Tomatoes

Fresh Basil
Instructions
Preheat the oven to 250ºC and line a loose bottomed cake tin with baking paper.

For the curst, combine the butter and crushed provita's together and press them flat into the bottom of the cake tin.

Place the cake tin in the fridge to chill.

Meanwhile, cream both cheeses together.

Add the eggs and continue to whip until smooth and fully incorporated.

Add the remaining ingredients and mix until just combined.

Pour the filling over the chilled crust.

Bake the cheesecake in the oven for 5minutes then lower the temperature to 100ºC and bake for another hour.

Remove the cheesecake from the oven and allow it to cool before placing it in the fridge for another hour.

Top with a variety of tomatoes and tons of fresh basil.

Serve on its own, with crackers or salad.

Enjoy!
Tried this recipe?
Let us know how it was in the comments below
Tag us on Instagram!
We love seeing people make our recipes. Mention @baking_ginger