A Classic Fig And Blue Cheese Bruschetta is the ideal go-to for your next snack, appetizer, or for date-night with your special person. It's also perfect for dinner parties, picnics, and any occasion where you want to serve something that is simple yet sophisticated.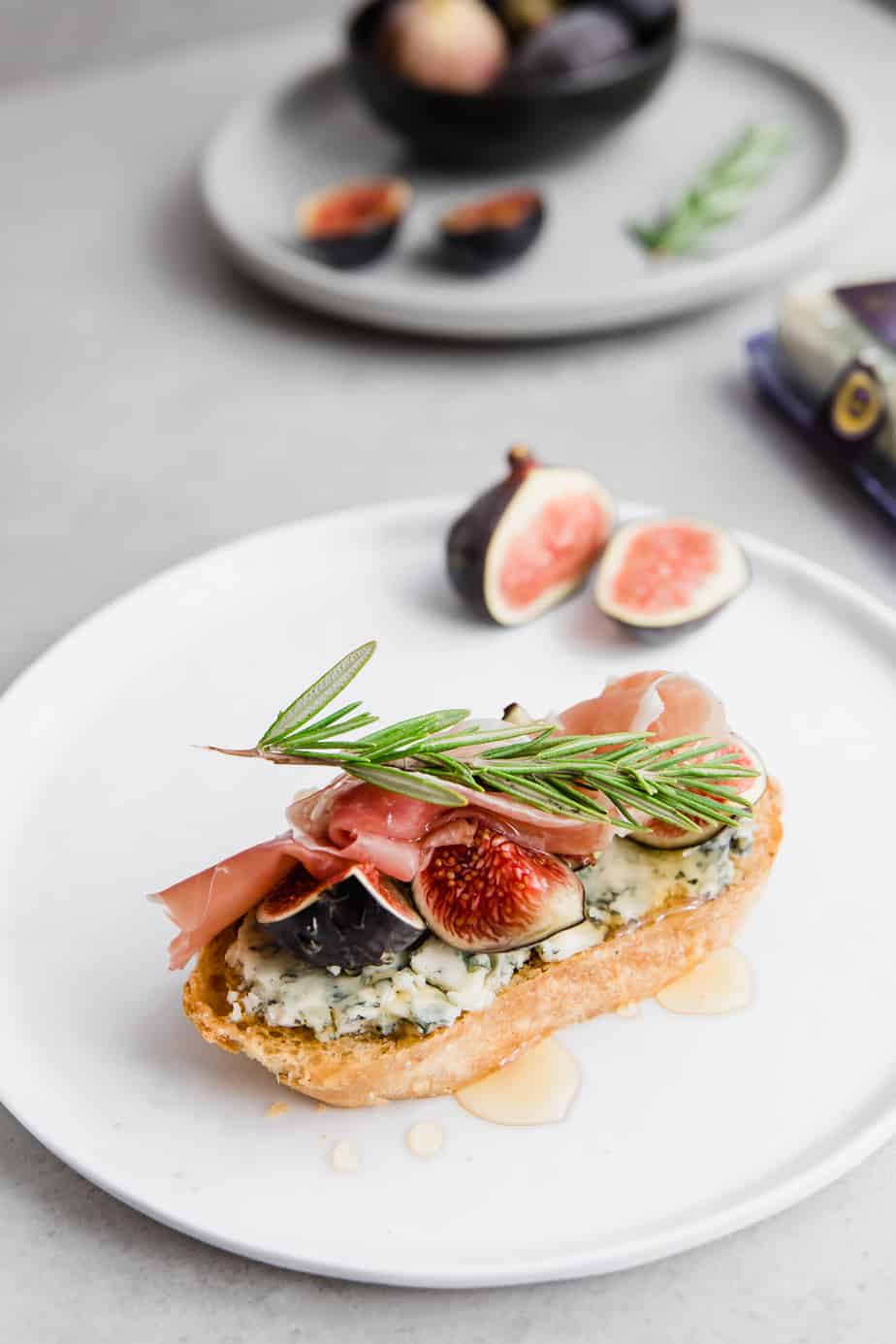 The creamy and rustic blue cheese pairs excellently with the delicate fig flavour. Round it off with smoky parma ham and a drizzle of honey. It is quite literally the ultimate combination of sweet and savoury flavours. What I really enjoy about this Classic Fig And Blue Cheese Bruschetta is that it is flavour-rich, looks yummy, and is simple to make.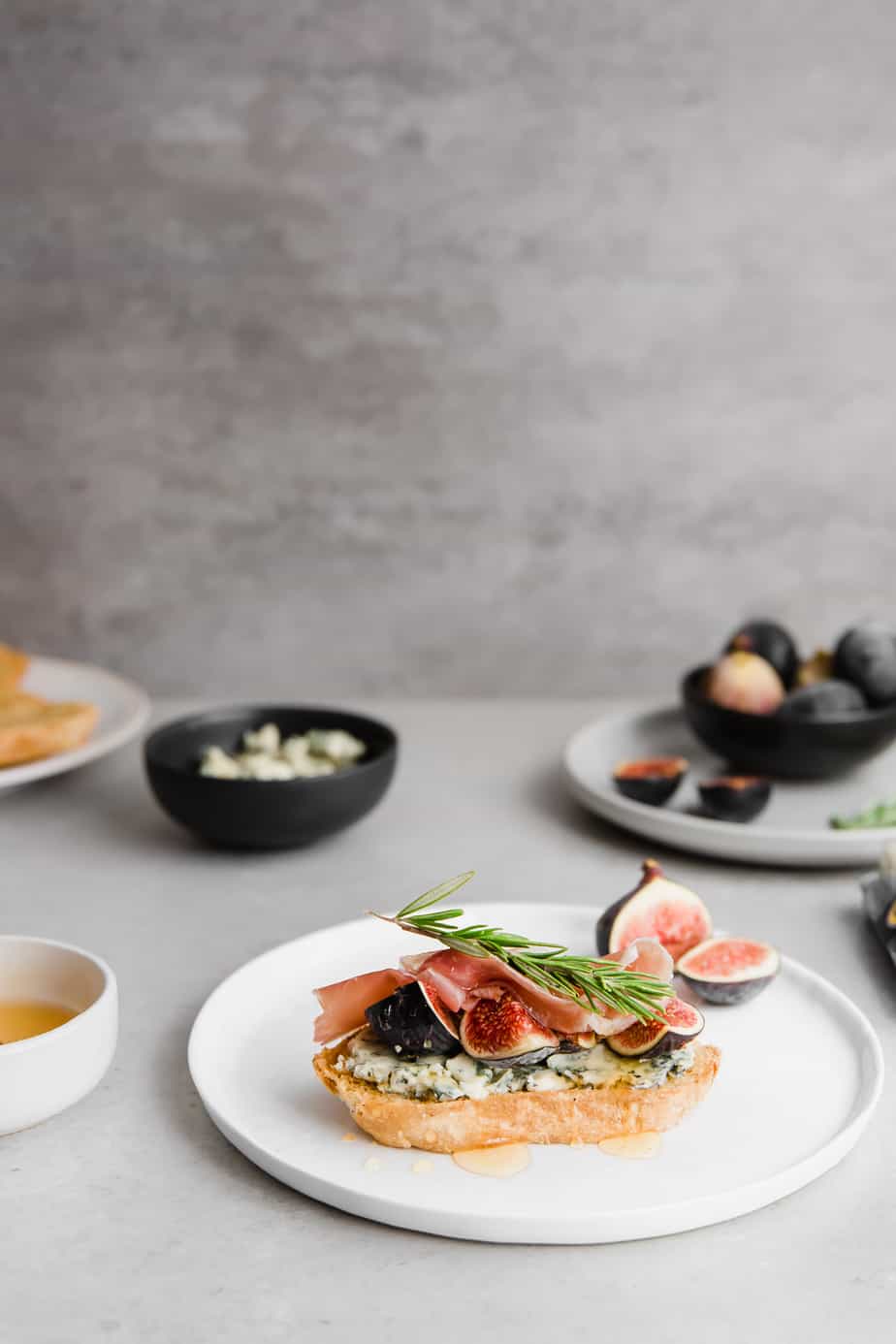 If you are feeling in the mood for unwinding with something with a french twist, serve this Classic Fig And Blue Cheese Bruschetta with a bottle of wine and a cheese board. Your guests will be in for a treat, and you won't have too much meal prep either! This is the kind of recipe that is the epitome of simplicity and sophistication. The ingredients compliment each other well both visually and in terms of taste. I used Castello's Blue Mould Cheese which is delicious and easy to find in grocery stores. You can also use gluten-free bread instead of the Bruschetta.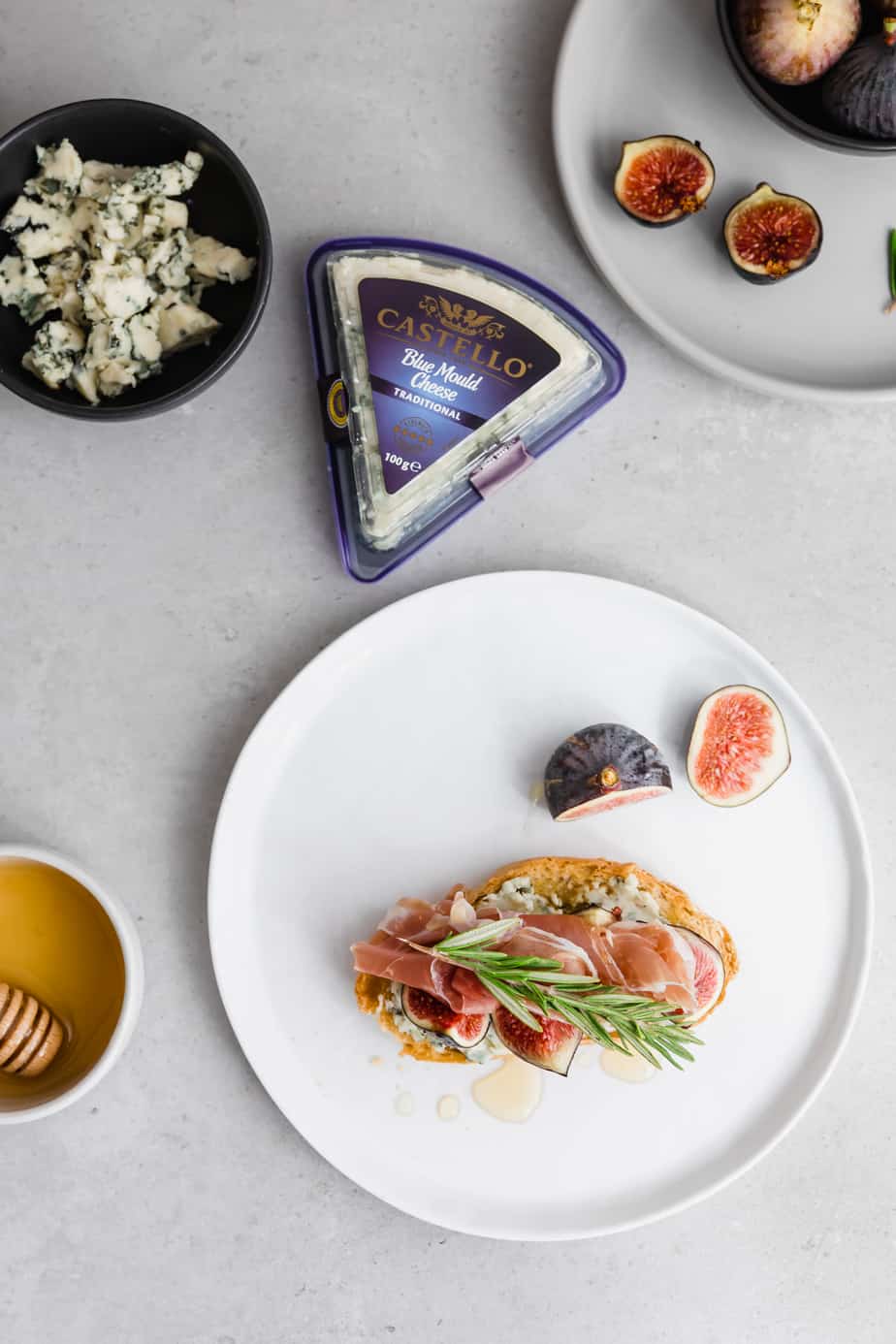 As you may know from my previous posts, I am all for a recipe that is versatile. I like to be able to re-use a recipe and to be able to make it for multiple occasions. This Classic Fig and Blue Cheese Bruschetta really speaks to versatility, because it can be a starter, or a meal in itself. Less really is more in this case, since you can really just throw everything together and it will look all the more appetizing! Give it a go and enjoy!

Classic Fig And Blue Cheese Bruschetta
Ingredients
Bruschetta

or your favourite bread

Oil

Blue Cheese

Figs

Parma Ham

Honey
Instructions
Slice the bread and coat with some oil.

Bake in the oven at 180C for 15 minutes.

Place small chunks of blue cheese on the bread and spread evenly.

Cut figs into small chunks and place on bread.

Add streaks of parma ham.

Drizzle with honey and enjoy.