About a year ago I tried to follow a low carb, high fat diet as it was all the rage and "everyone" was doing it. It was actually pretty easy to follow, no bread and tons of creamy things. The thing is everyone's bodies are different and while I've met tons of people for whom this kind of diet has done wonders, for me I just felt sluggish and ended up packing on the kilo's.
But as with most things, there's always a bright side. This bright side happens to be this LCHF lemon cheesecake. I was always craving sweet things on this diet and therefore I found tons of ways around it and came up with many delicious recipes, one of them being this LCHF Lemon Cheesecake. It takes about 5min to make and is so refreshing and creamy you might want to end up eating the whole batch (which is probably why this diet didn't go so well for me).
So this is how it goes... Whip the cream until it is just beginning to stiffen, add the xylitol and continue to whip until you have stiff peaks. Remember to watch the cream very closely otherwise you will end up with delicious homemade butter, which is something I have done tons of times. Then move the cream to a separate bowl and place it in the fridge. In your mixer blend together the lemon juice, cream cheese, egg yolk, and and a bit more xylitol. While that is blending, melt the butter and using your hands mix the melted butter with the almond flour. Push the almond flour crust flat into separate ramekins. Fold the cream into the cream cheese mixer and pour into ramekins. Allow to set in the fridge for about an hour or two. Top with some lemon zest and enjoy.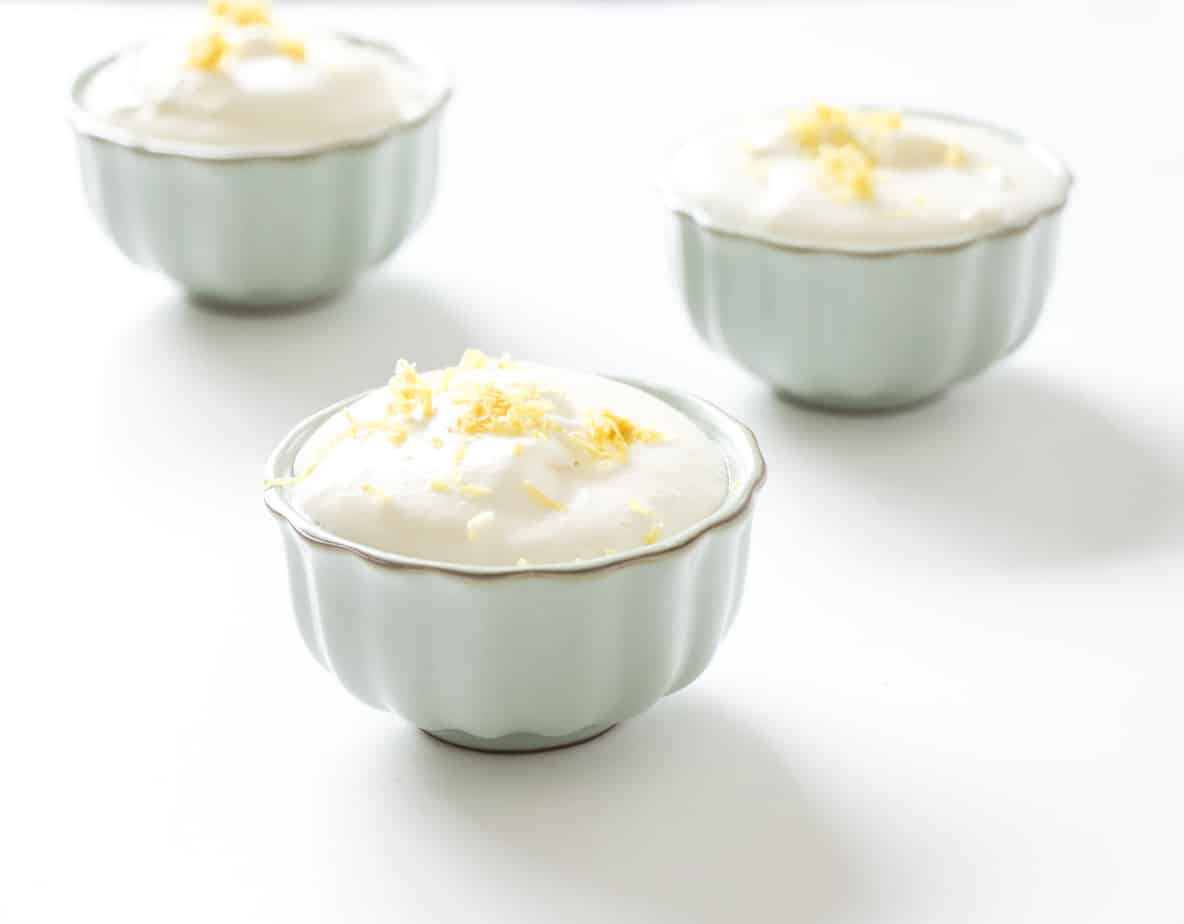 LCHG Lemon Cheesecake
Ingredients
250

ml

Whipping Cream.

1

Tub Cream Cheese.

1

egg yolk.

4

Tbsp

Xylitol.

¼

Cup

Lemon Juice.

1

Cup

Almond Flour.

2

Tbsp

Butter.
Instructions
Whip cream with 2 Tbsp Xylitol until stiff peaks form.

Place cream in separate bowl in fridge.

Blend cream cheese, remaining xylitol, egg yolk and lemon juice.

Melt butter and using hands, mix almond flour and butter together.

Push almond flour crust flat into ramekins.

Fold whipped cream into cream cheese mixture.

Pour filling gently into ramekins.

Allow to set in fridge for 1-2 hours.

Top with lemon zest and enjoy.