A list of The Best Whiskey Shots that highlight the versatility and flavor of this well-loved liquor. There is a wonderfully warm and rich whiskey shot recipe for everyone to enjoy!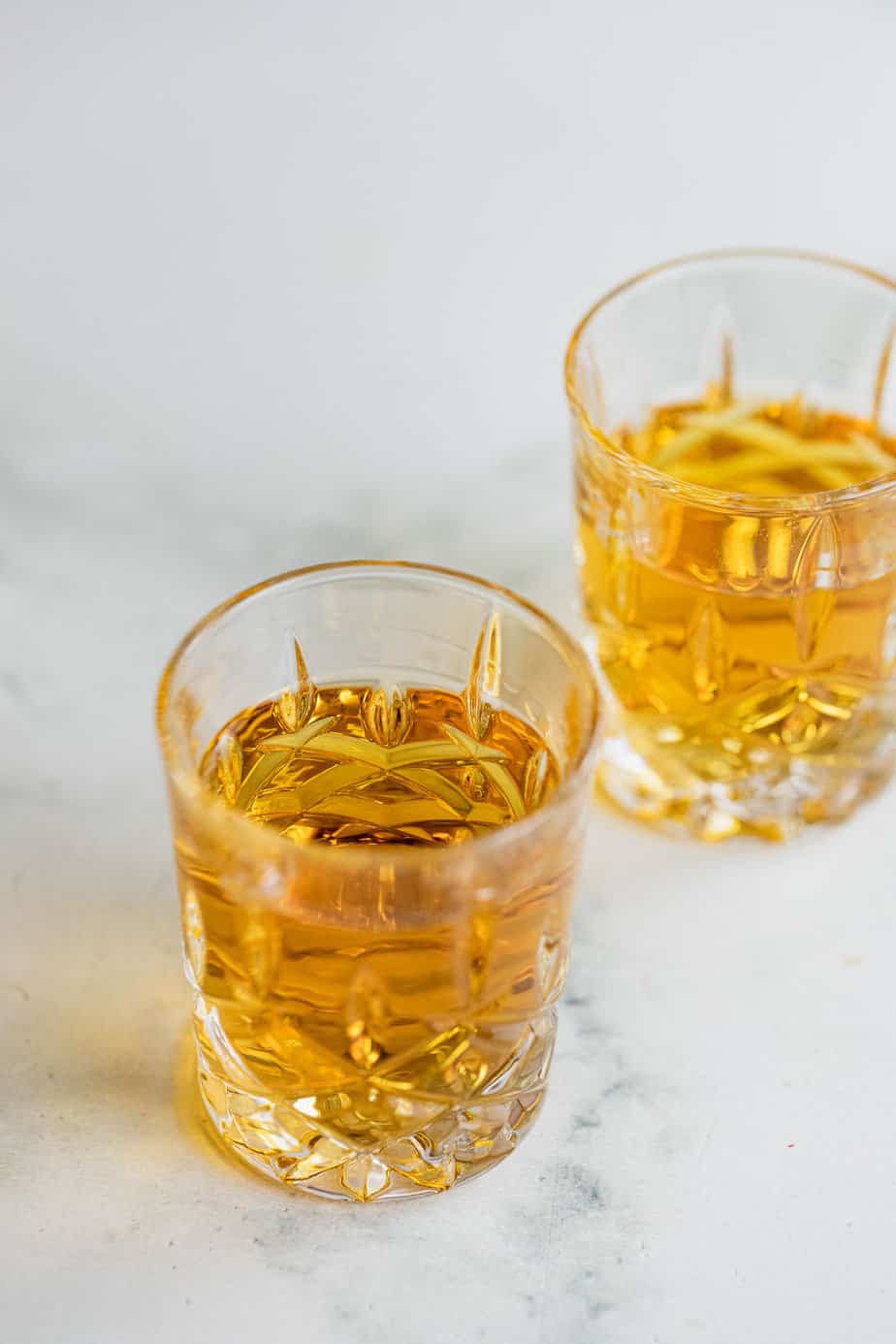 Jump to:
Making Shots With Whiskey
Known for its trademark dark flavor profile, whiskey makes drinks deliciously complex, robust, and sophisticated. So why not enjoy all that it has to offer the next time you order or make a shot?
Although whiskey is often seen as a liquor that is best enjoyed straight or on ice, or as an addition to a sipping cocktail, it can also be enjoyed in shots. Whiskey can be the main ingredient in a shot or alternatively, you can use a small amount to add a hint of flavor to a mixed shot cocktail.
Whiskey is a versatile drink that you can pair with many different ingredients and flavors. And although it is often associated with cold weather, you can enjoy whiskey all year round. So have some fun trying out new shot recipes from the delicious and versatile recipes below!
For more information on mixing whiskey, check out our WHAT TO MIX WITH WHISKEY post!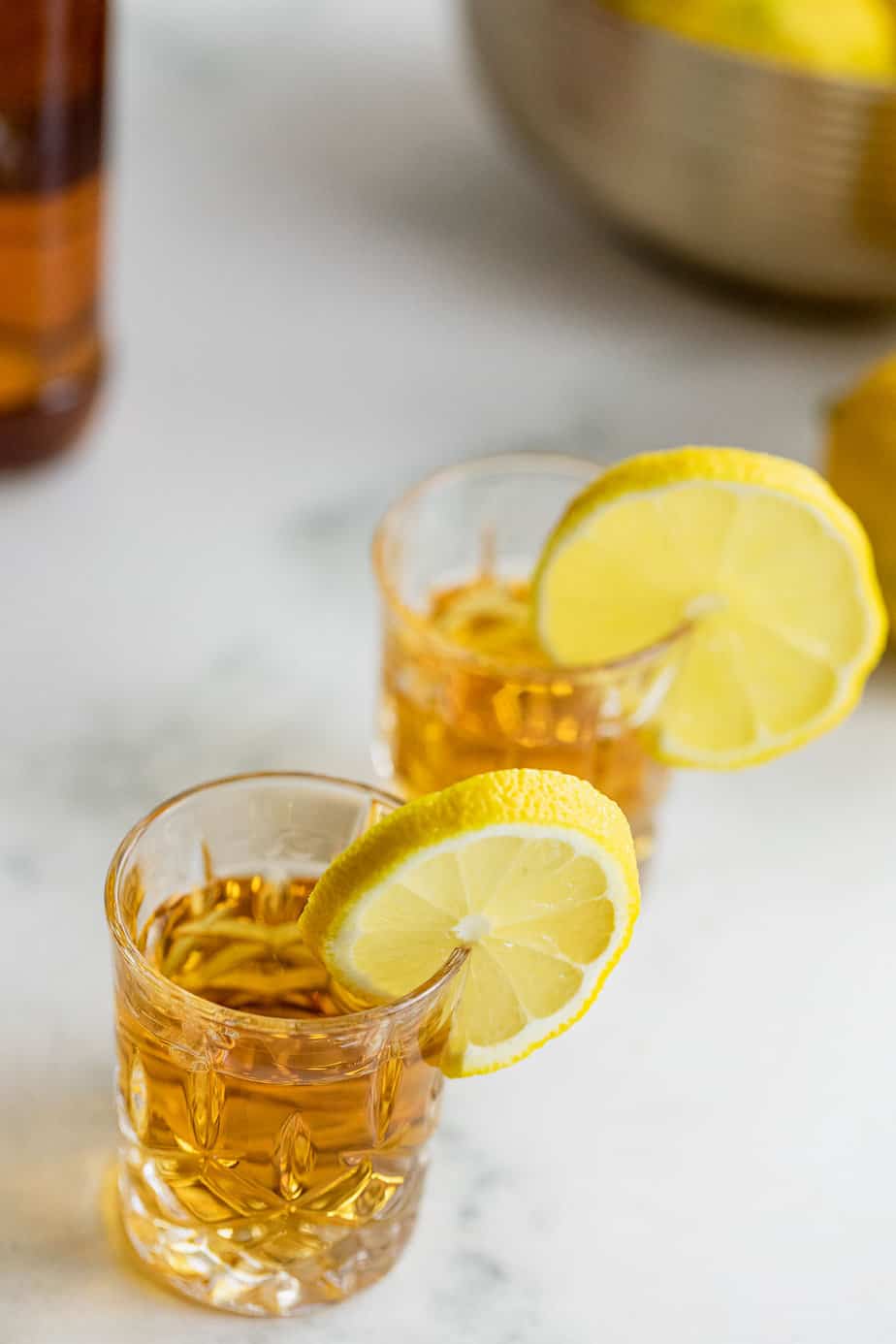 WHAT ARE THE DIFFERENT TYPES OF WHISKEY?
You can make whiskey shots using all different types of whiskey. There are many different varieties of whiskey each with its own unique characteristics that can transform a shot recipe. We have a whole guide about dark liquor. The main types of whiskey are:
Bourbon
The most famous American whiskey, this type of whiskey is made with at least 51% corn. It's typically sweeter, traditionally distilled in Kentucky, and has a sweet and smoky flavor profile. For more information, we've got a whole post about What To Mix With Bourbon.
Scotch
The Scottish have been making whisky for at least 500 years and have carefully refined their craft over this time to produce a flavorful and complex whiskey. Scotch is made from barley, commonly refined in Scotland, and it has a peaty flavour. This type of whiskey is commonly spelt without the "e" when referring to Scotch whisky. This is the traditional spelling in Scotland and helps to differentiate it from other whiskeys.
Irish
Most Irish whiskies are blended, combining several malt or grain whiskeys such as corn, barley, and rye. Modern-day Irish whiskeys are usually triple distilled using column stills. This produces a smooth and subtle whiskey.
Japanese
Japanese whisky makers have been heavily influenced by Scotch producers, hence the use of the same spelling ("whisky"). These highly refined whiskies with a smooth flavor are blended whiskies made in Japan.
Rye
This type of whiskey is produced from rye grain. Made in the United States and has a strong, spicy flavor of rye. It is also often quite dry.
Moonshine
This slang term is used for any strong spirit that is produced illicitly. But in the United States, moonshine is often used to describe corn whiskey that is not aged or aged for a short period of time. Most moonshine whiskeys will have a mash containing 80% or more corn, and this combined with its short ageing period produces a harsh whiskey with an extremely strong flavor.
10 Best Recipes for Whiskey Shots
We also have a list of THE BEST SUMMER WHISKEY COCKTAILS if you are looking for even more whiskey-drinking inspiration! If you want something different, try out our 10 Best Vodka Shots or our delicious MINI BEER SHOTS.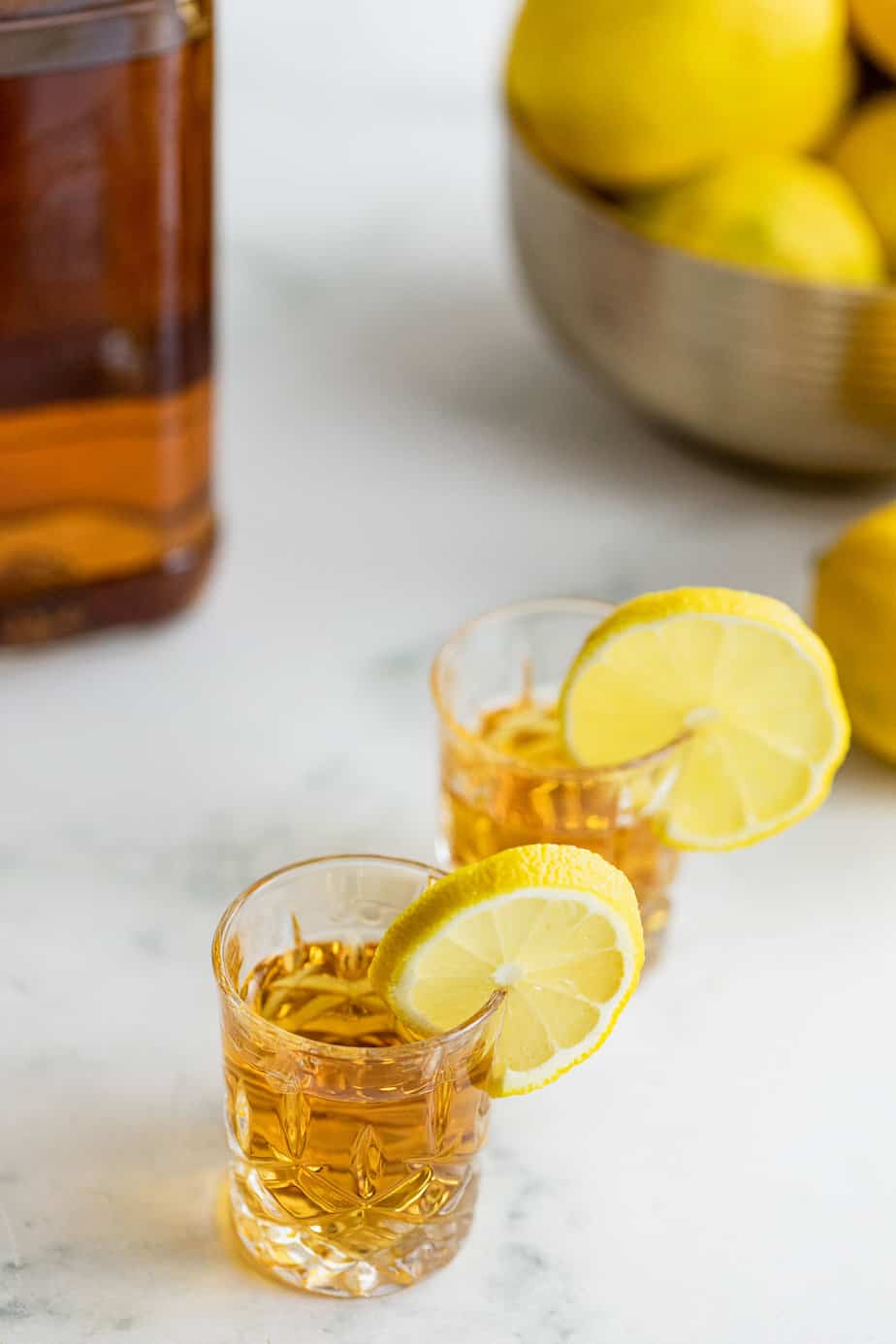 I hope you love this list of The Best Whiskey Shots as much as I do. And if you want to see more of my food adventures, follow me on Instagram or Facebook.