A Guide to Dark Liquor which from the foundation to many cocktails and mixed drinks, and can also be enjoyed straight. Dark liquors are complex and rich in flavor, so no matter your preferences, there's sure to be a dark liquor out there that's perfect for you.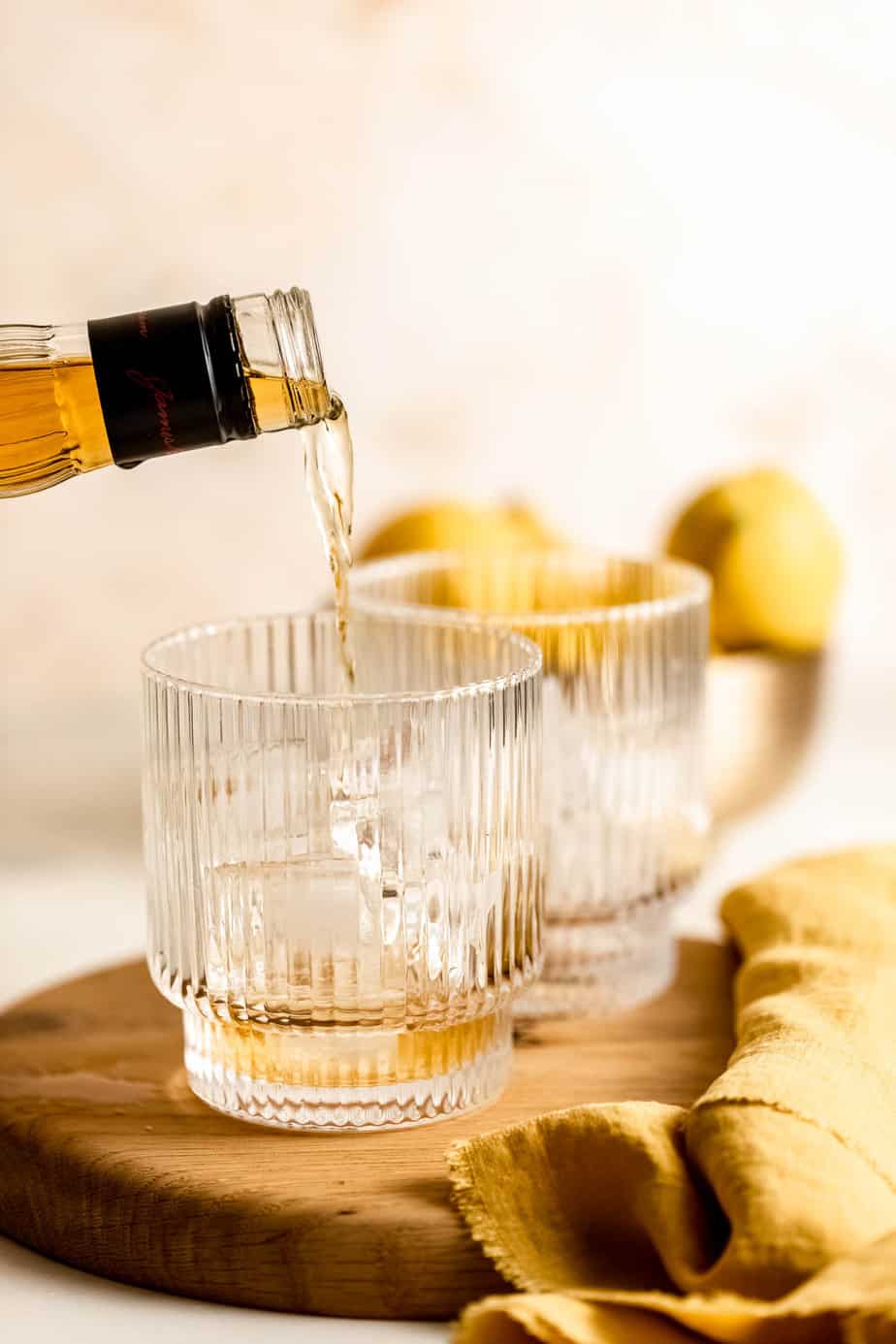 Jump to:
What is a Dark Liquor?
A dark liquor is a type of alcohol that has been aged in oak barrels. This process results in a dark color and distinct flavor. The term is most often used to describe whiskeys, but it can also be applied to other types of spirits, such as rum, tequila, and brandy.
The name "dark liquor" is not an official term but is commonly used. Dark liquor, or brown liquor, is typically full-bodied and they have a rich, complex flavor profile. Dark liquors are often enjoyed neat or on the rocks, but can also be used in a wide variety of cocktails and mixed drinks.
Key Characteristics of Dark Liquor
If you are looking to explore the world of dark alcohol, there are a few key things to keep in mind and to understand about dark spirits. This includes:
High Alcohol Content
Dark liquors typically have a higher alcohol content than their lighter counterparts. This means that they can pack a bit more of a punch, so it is important to drink them in moderation and drink responsibly.
Intense Flavor
Dark liquors tend to have a more intense flavor than other types of lighter alcohol. Depending on your personal preferences, this notable difference can be a good or bad thing. If you're not a fan of strong flavors or you are new to drinking alcohol, you may want to rather stick to light spirits.
More Expensive
Generally, dark liquors can be more expensive than light ones. If you're on a budget, there are plenty of great dark spirit options for you to explore. But if you are looking for a high-quality dark spirit then you will need to be ready to splurge.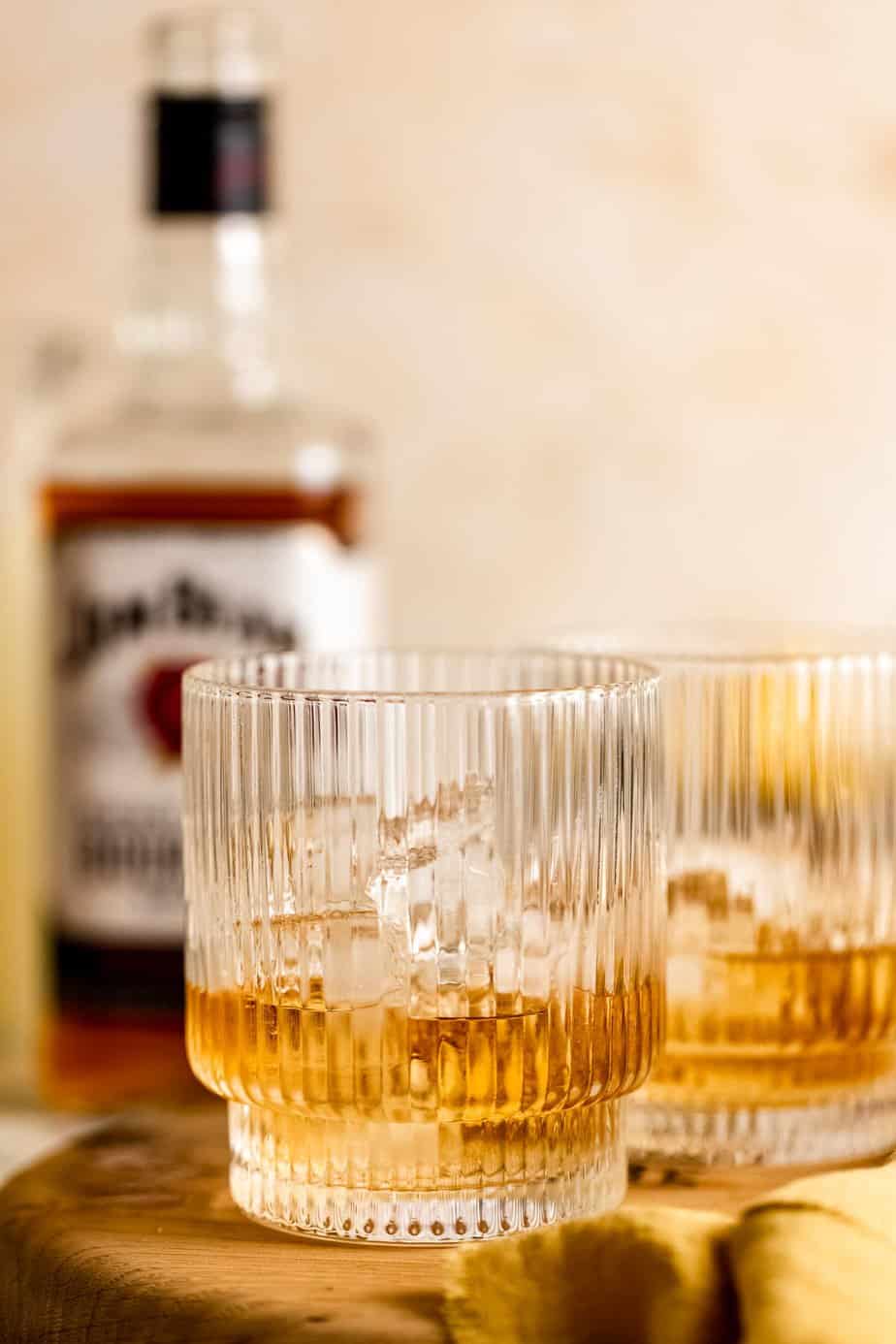 What's The Difference Between Dark And Light Alcohol?
The main distinction between dark and light alcohol is their composition. A substance known as congeners is present in darker varieties of alcohol and is not present in clear varieties. Congeners are not produced during the fermentation or distillation process when making clear liquor. Or, alternatively, they are removed as part of the purification process.
The difference in color between dark and light liquor is due to the different types of barrels that are used during the ageing process. Dark liquor is generally aged in used bourbon barrels, while light liquor is aged in new oak barrels. The used barrels give the dark liquor a richer flavor, while the new oak barrels give the light liquor a smoother flavor.
Is Dark Alcohol Worse For You?
Light liquors such as vodka and gin are thought to be less harmful to the body than dark liquors such as whiskey, scotch, brandy, and cognac.
Dark liquors are distilled spirits made from fermentation. This distillation process does increase the alcohol concentration because it removes water as well as other ingredients in the liquid.
Therefore, dark liquors do have a higher concentration compared to white or clear liquors. But they are not necessarily more harmful in any way. In the end, dark and light liquors are much more different in flavor than they are in nutrition. And your drink's health effects really depend on what you pair your spirits with.
The congeners which are found in dark liquors (as well as in red wine) can irritate blood vessels and tissue in the brain. This can make hangovers from drinking dark spirits worse.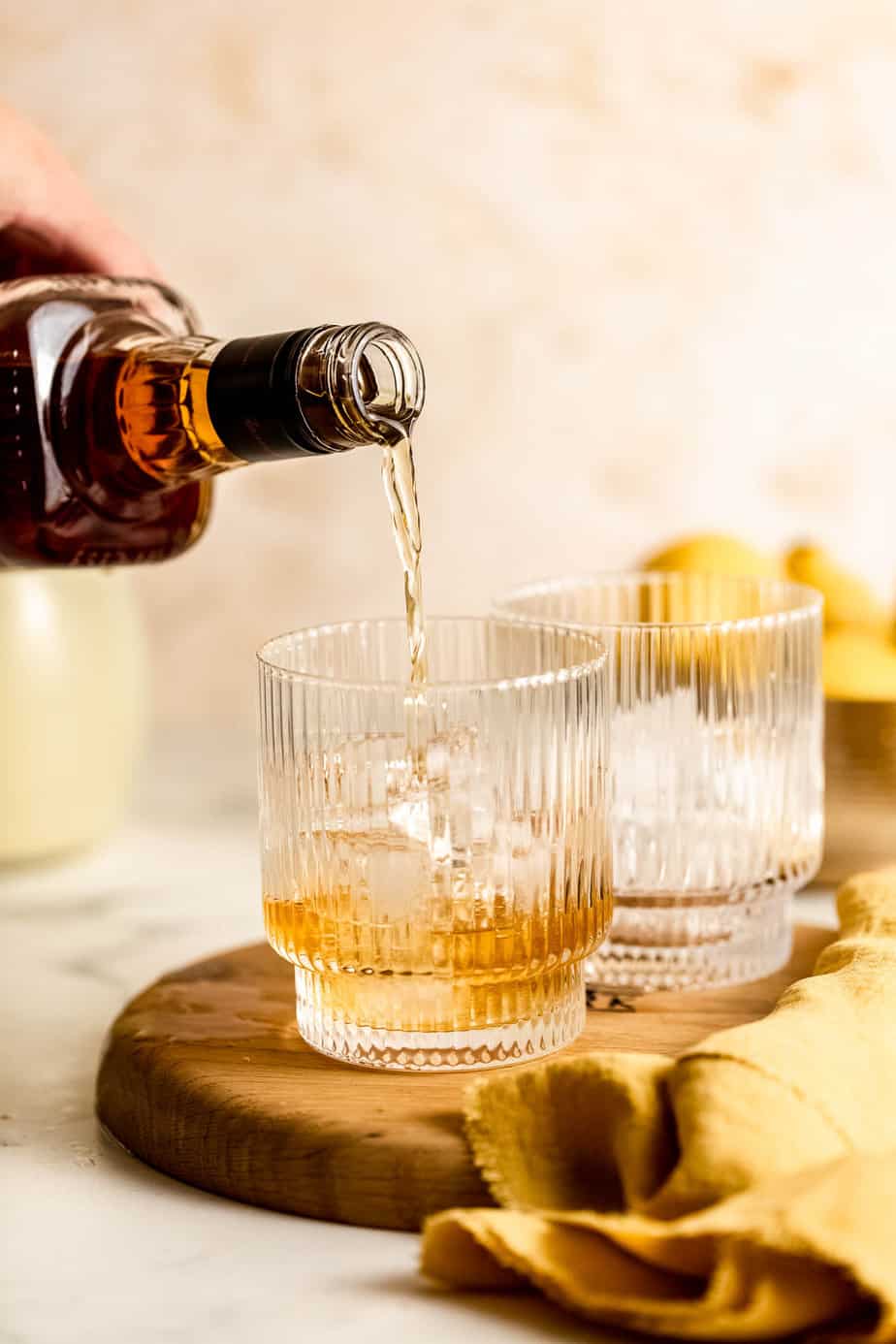 The Best Dark Liquor
Since everyone's taste is different, choosing the best dark liquor is personal. Some of the most popular dark liquors include whiskey, bourbon, rum, and scotch.
These dark spirits are all aged in oak barrels which gives them their distinct flavor profiles. Whiskey can be described as being smoky or peaty, while bourbon is known for its sweetness. Whereas Scotch can be either sweet or dry.
Many people enjoy rum as a component of a cocktail or simply on its own. It is also popular to cook with rum. So no matter what your preference is, there is sure to be a dark liquor out there that is perfect for you.
Dark Rum
Rum is very versatile and one of the first spirits mixed into cocktails. While often enjoyed in tropical drinks, dark rum is especially perfect in warm cocktails.
Distillation: Distilled from sugarcane or molasses.
Flavor Profile: The overall flavor of rum varies by style and region. The flavors range from toasted sugar, spiced vanilla, and caramel.
Ageing: Rum is aged in oak barrels and blended. Ageing time can vary based on climate as warmer climates require shorter ageing times.
Styles: Light Rum, Gold Rum, Dark Rum, Over-Proof Rum, Spiced Rum, Cachaça, Flavored Rum
Whiskey / Whisky
Whiskey is a great base for cocktails and is also great served neat or on the rocks. As with any spirit, whiskey might require a bit of dilution to achieve a balanced taste. If you're more of a straight up kind of person, try our list of the best Whiskey Shots.
Distillation: Whiskey is distilled from malted grains. It varies by style, but corn, rye, wheat, and barley are most commonly used.
Flavor Profile: Roasted malted grain with oak undertones are fairly consistent flavors in whiskey. But each style and variety has its own profile with common caramel, fruity, cinnamon, and spicey notes.
Ageing: Whiskey is aged in charred oak barrels. Some styles, such as bourbon, use a mixture of new and previously used whiskey or wine barrels.
Styles: Bourbon, Irish Whiskey, Japanese Whisky, Rye Whiskey, Scotch Whisky, Tennessee Whiskey, Blended Whiskey, Flavored Whiskey, and Canadian Whisky
Check out my WHAT TO MIX WITH WHISKEY post to learn more about whiskey and for some great whiskey-drinking ideas!
Brandy
Brandy is often served neat in a sniffer serving glass where the flavors and notes are closed in and the aromas are gradually released during the tasting. The color will vary depending on its age, origin, and the type of oak barrel used. For an easy, zesty brandy cocktail, try our Easy Lemony Brandy Manhattan.
Distillation: Brandy is distilled from fruit; typically grapes, apples, and apricots.
Flavor Profile: Fruity with an aromatic oakiness
Ageing: Each style is different. After distilling the fruit, brandy is aged in oak barrels usually for a minimum of 2 years.
Styles: Cognac, Armagnac, Spanish Brandy, Pisco, American Brandy, Grappa, Eau-de-vie, Flavored Brandy
I hope you love this Guide to Dark Liquor, and if you want to see more food and drink inspiration, follow me on Instagram or Facebook.