Mango season is the best season! Learn all about when different mangoes are ripest and how to enjoy them best throughout the year.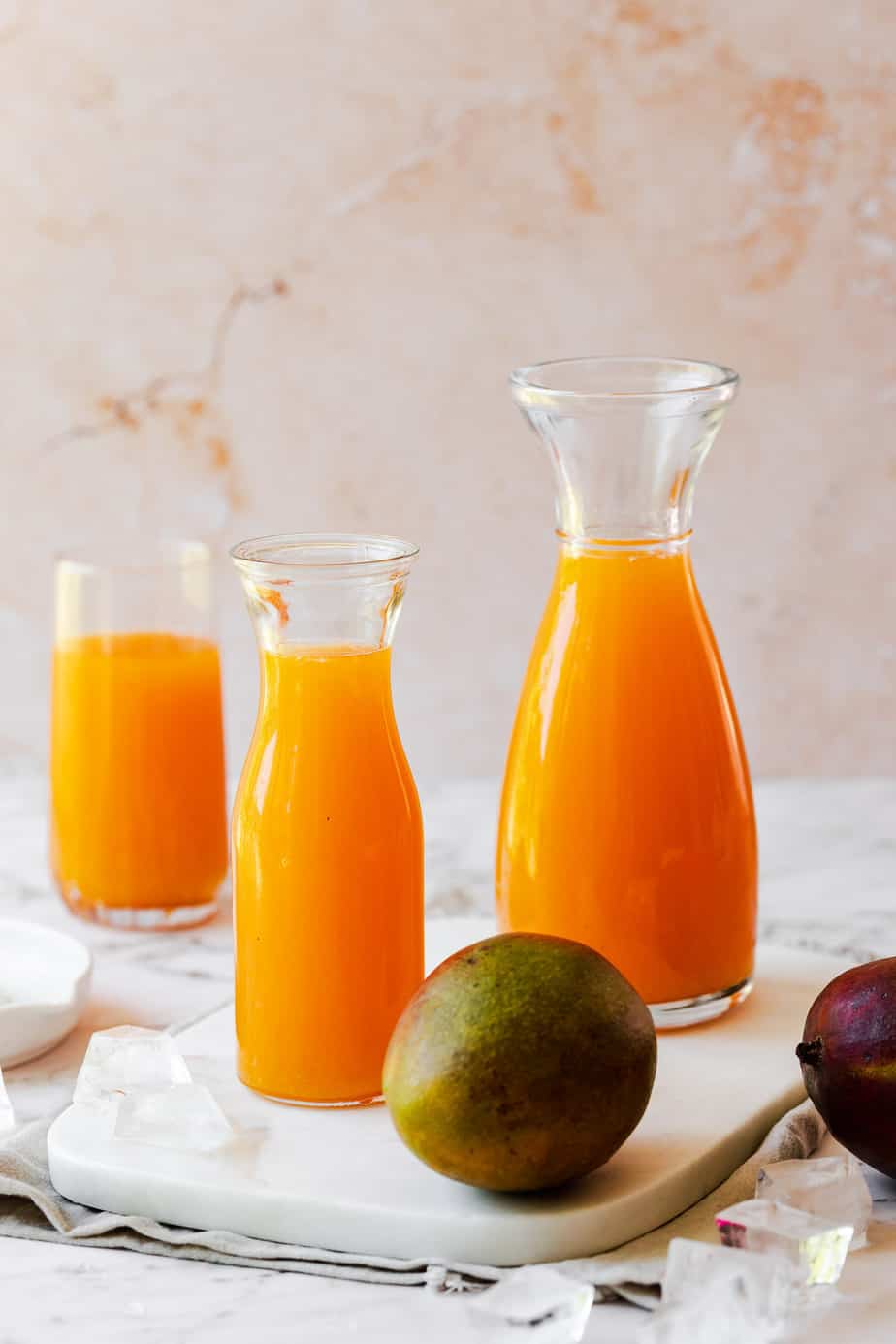 Jump to:
When is mango in season?
A lot of people think that mangoes are only in season during the summertime. But because the world has access to so many different varieties of mangos, each with its own unique seasons, we can enjoy mangos all year long!
So if you are looking for a specific variety or type of mango then there will be a certain period of seasonality for it. It all depends on which country the mangos are coming from and its climate during that time.
And because the winter months don't support the local growth of mangoes in the US, you'll usually have to pay more for the limited supply. If you're used to local mangoes, you may notice a difference in taste or feel from the imported ones. However, the difference is not usually that much and you will still be able to enjoy tasty mangoes.
Peak mango season runs from May through September in the Northern Hemisphere. But you should be able to find mangos at your market all-year round thank to the importation of mangoes.
What Time of the Year Are Mangoes Best?
Mango varieties are at their best when they are two months into their season and two months before they go off-season. Any mangoes from early and late in the season don't experience the same amount of rainfall which makes them less juicy and sweet compared to the mid-season picks that receive ample rain.
So most of the mangoes sold at the start of mango season are the first fruits they have likely suffered through the previous harsh winter. After the first harvest, the mango trees start to produce new, juicier fruits.
Also, mangoes are usually harvested and stored in large warehouses towards the end of the season to try and preserve the fruit. So, while they may look fresh, they have been off the tree for a longer time and therefore may not taste as good.
Mango Availability Chart (US)
| Mango Varieties | Peak Availability | Sparse Availability |
| --- | --- | --- |
| Tommy Atkins mangoes | March – July | January – February; August – December |
| Honey/Ataulfo mangoes | March – July | January – February; August – December |
| Francis mangoes | May – June | March; July – August; October – November |
| Kent mangoes | December – January | February – November |
| Keitt mangoes | Early March; August – September | Mid-March – Mid-April; April – July; October – December |
| Haden mangoes | March – April | January – February; May – December |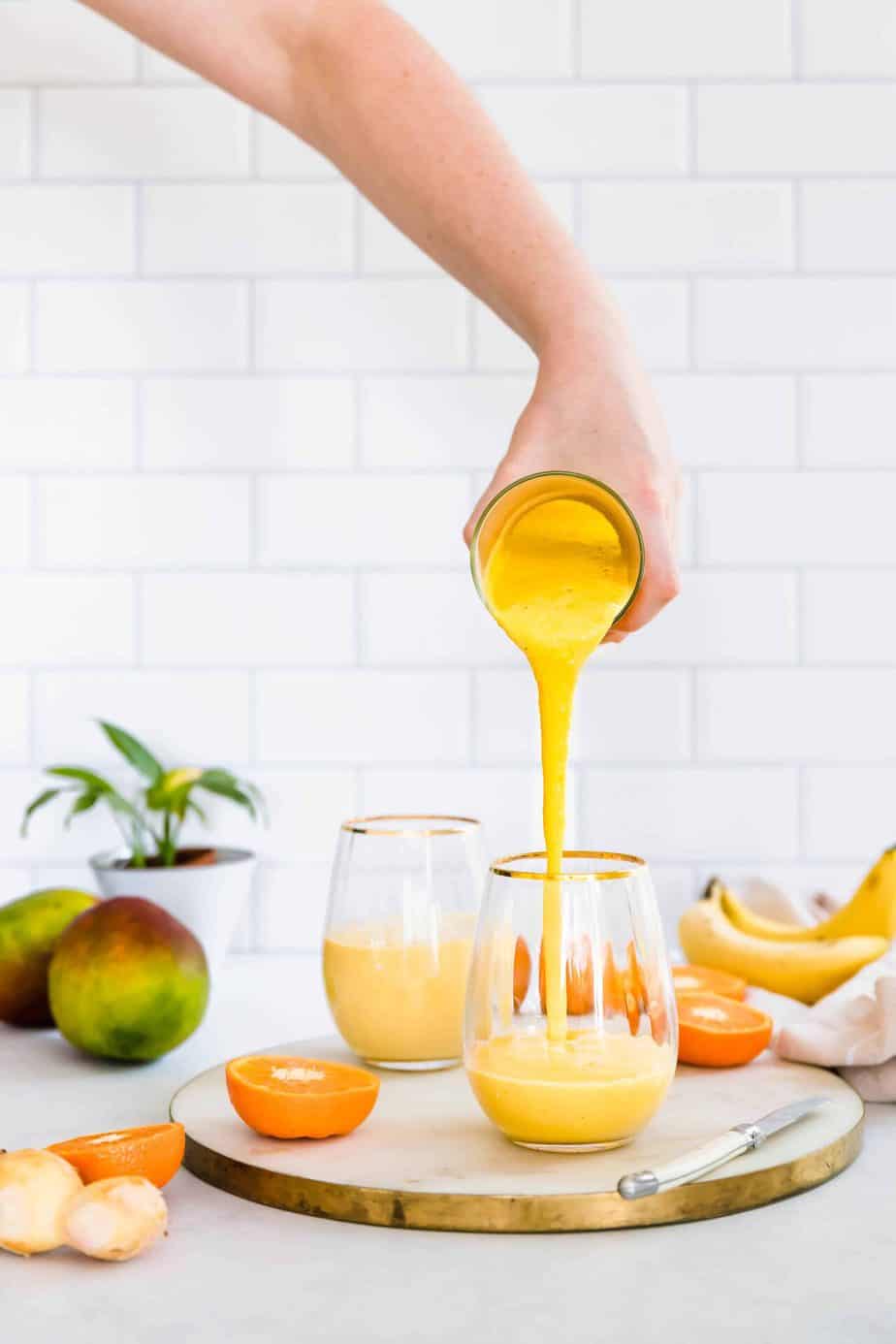 Why you should embrace mango season
Mango (Mangifera indica) is not only delicious but highly nutritious. This tasty tropical stone fruit boasts an impressive nutritional profile.
Although mango is relatively high in natural sugar compared with other fresh fruits, it still has a low calorie density. It is also filled with antioxidants, minerals, and vitamins which makes it incredibly beneficial for supporting your immune system.
You can find a full breakdown of the nutrients found in mango below:
Nutritional value of mango
One cup (165 grams) of fresh mango contains:
Calories: 99
Protein: 1.4 grams
Carbs: 24.7 grams
Fat: 0.6 grams
Fiber: 2.6 grams
Sugar: 22.5 grams
Vitamin C: 67% of the Daily Value (DV)
Copper: 20% of the DV
Folate: 18% of the DV
Vitamin B6: 12% of the DV
Vitamin A: 10% of the DV
Vitamin E: 10% of the DV
Vitamin K: 6% of the DV
Niacin: 7% of the DV
Potassium: 6% of the DV
Riboflavin: 5% of the DV
Magnesium: 4% of the DV
Thiamine: 4% of the DV
How to find a ripe mango
The color is irrelevant. Ripe mangoes are all different colors depending on the variety type. So you won't be able to tell if a mango is ripe by its skin alone.
A noticeable scent. A ripe mango will have a sweet, fruity aroma coming from the stem when you smell it with its skin still on.
Soft to the touch. When a mango is ripe, it will give a little when gently pressed. This is a good indication that your mango is ready to eat.
How to store whole mangos
A ripe mango can be refrigerated for up to 5 days. But unripe mangos should be stored at room temperature. And they shouldn't be refrigerated before they are ripe.
If you want to speed up the ripening process of mango you can place the unripe mangos in a brown bag and leave them on the counter for 2 days.
How to store cut mango
In the fridge
Cut mango can be refrigerated in an airtight container for up to 5 days.
In the freezer
You can freeze cut pieces of mango in a freezer-safe airtight bag for up to six months.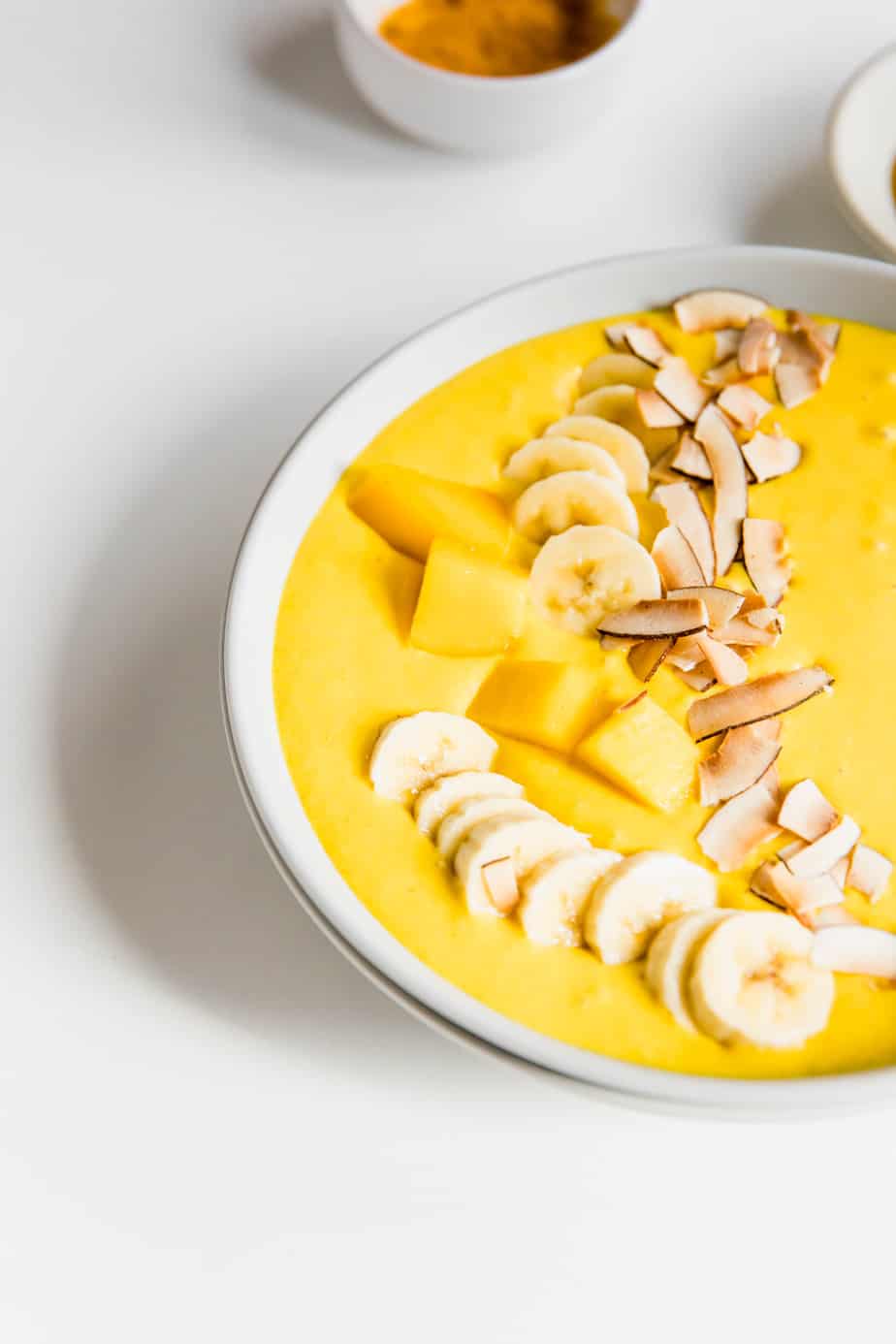 Recipes for Mango Season
Mangos are versatile and flavorful which means they are delicious in a variety of different dishes. This includes both sweet and savory recipes!
So make the most of mango season and try out some of the easy recipes below:
Learn how to make easy Homemade Mango Nectar in minutes. A three-ingredient mango recipe that is sweet, versatile, and full of tropical flavor!
Learn how to make the perfect refreshing drink with our simple mango mojito recipe. The ideal fusion of sweet, tart, and alcoholic flavors can be found in this tropical cocktail, which is made with fresh mint, lime, mango, and rum. Perfect for a tropical getaway or a hot summer day.
A simple, beautiful dessert that tastes like summer in a glass. The smooth and creamy panna cotta layer is perfectly balanced with the naturally sweet and tropical mango layer.
This Creamy Coconut Turmeric Smoothie Bowl is my favorite breakfast for this time of year. Made with coconut milk, fresh ginger, banana, and mango - it's the perfect healthy, vegan breakfast.
I hope you loved learning about Mango Season. Follow me on Instagram, Pinterest, or Facebook for more delicious food inspiration!