Healthy Double Chocolate Cookies - Delicious and decadent cookies that are vegan, gluten-free, refined sugar-free, and made with coconut oil.
Healthier chocolate cookies
Remember how I said I was seriously going to start eating healthier again and exercising? Well, I am still trying, and sort of succeeding I suppose.
I have been going to the gym as often as I can, and I've been cutting back on sugar and processed products. And it's actually not that bad.
Looking for more healthy cookie recipes? Check out our list of 10 SECRETLY HEALTHY COOKIE RECIPES!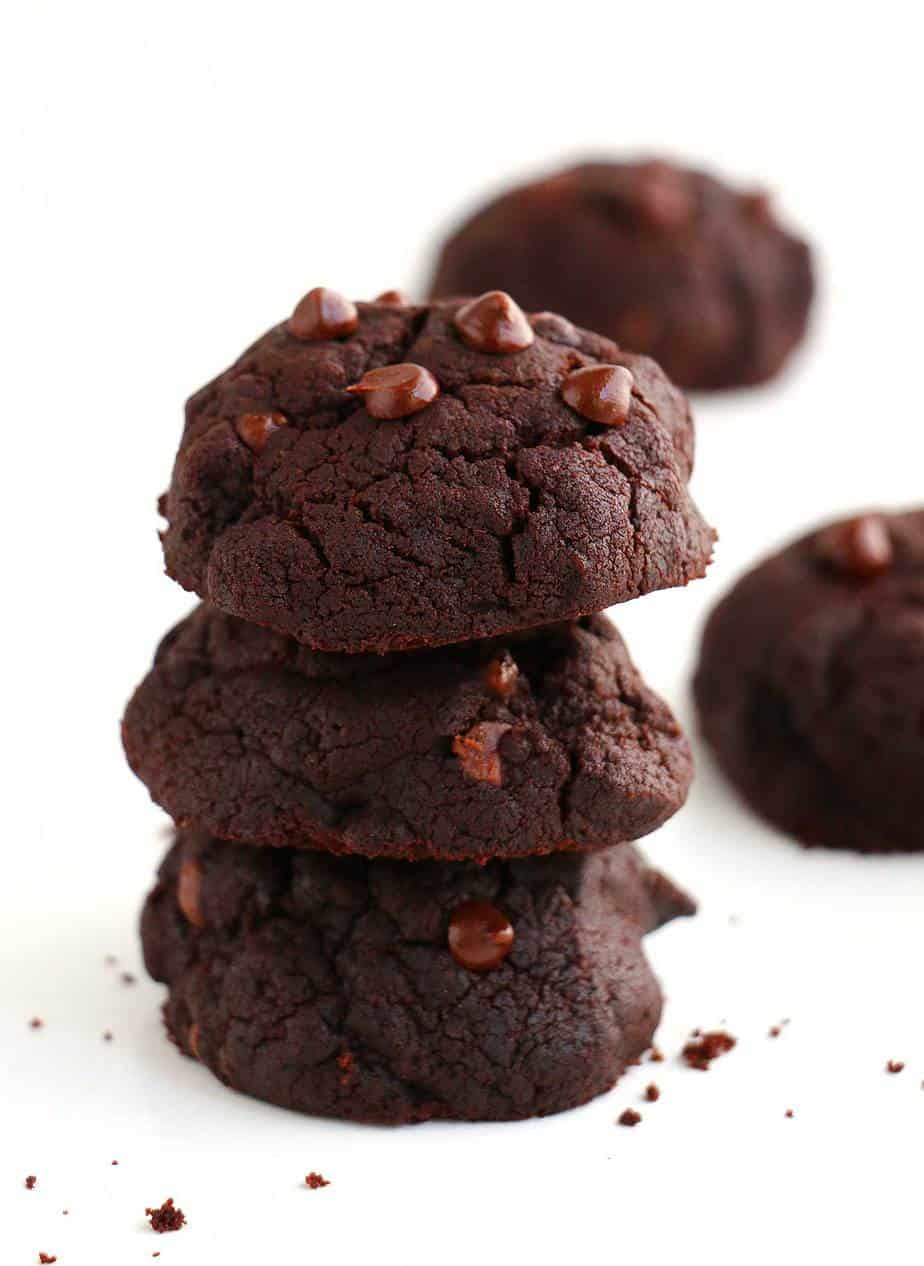 We also have delicious HEALTHY VANILLA DONUTS or HEALTHY PECAN BANANA BREAD to try out too!
Why you'll love this chocolate cookie recipe
I must say it is a LOT easier to eat healthily when you can binge a little on healthy things like these yummy Healthy Double Chocolate Cookies.
Because if you are anything like me, it is very difficult to make it through the day without having something sweet or chocolatey.
That's exactly why I normally end up failing at this whole healthy eating thing is because I crave something sweet, then binge a little, and then I end up giving up completely.
But these babies right here have saved me. They truly satisfy my cravings for something sweet and decadent, especially when I get those late-afternoon munchies. They are incredibly chocolatey and seriously filling. So you pretty much can't have more than one (okay sometimes I can).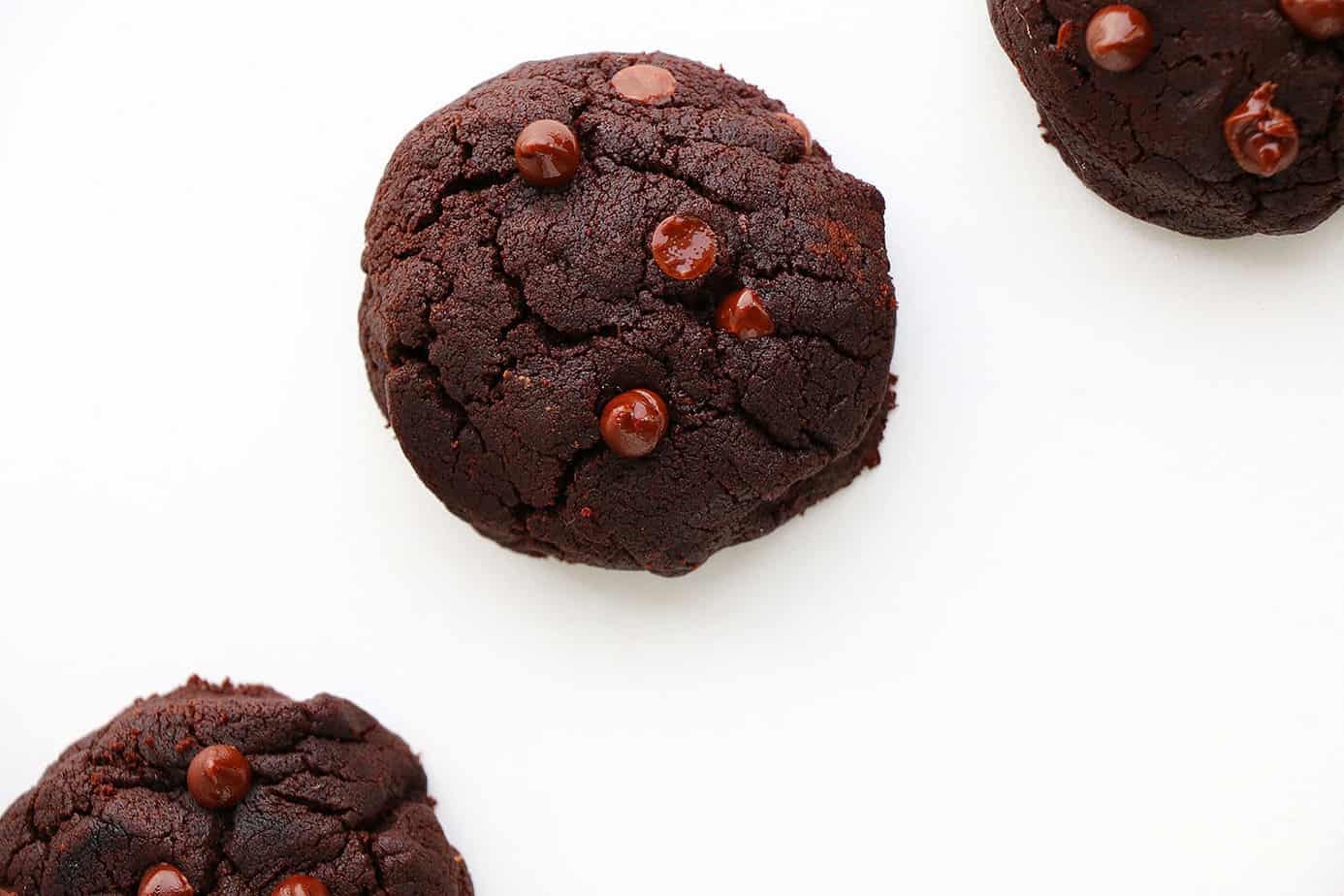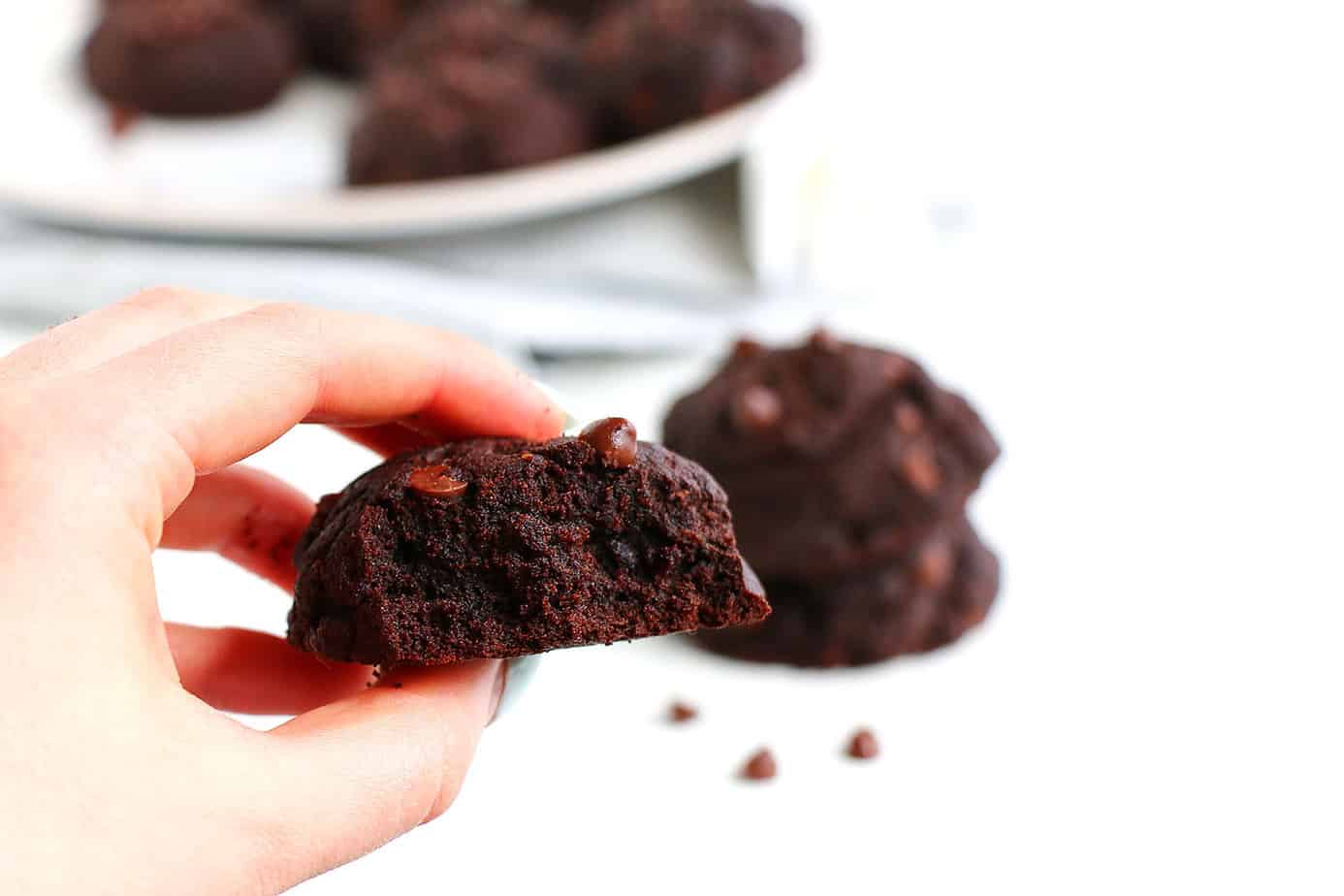 These chocolate cookies and my Healthy Cinnamon Carrot Cookies are pretty much my lifesavers. They stop me from breaking my healthy habits every time. Best part? As usual, they are super quick and easy to make.
It's pretty much a matter of chucking all the ingredients into your mixer and then baking them. Now that's what you call the perfect cookie right? It's healthy, it's easy to make and it's decadent. What more could you want right?
Double the chocolate
I used my favorite 70% Dark Chocolate as well as dark chocolate chips because that makes the cookies vegan and also so much richer and more satisfying. I also used the all-so-mighty coconut oil and my favorite, coconut sugar.
I love coconut sugar because it really has a deliciously rich taste, it is very similar to using that yummy sticky brown sugar but it's a little healthier.
The cookies will probably be a little crumbly once they are done baking, that is because of the gluten-free flour. But they are still super delicious and they will have you licking up every crumb that falls.