A healthy gluten-free and vegan cookie recipe. This Healthy Cinnamon Carrot Cookie recipe is so easy to make, can be eaten for breakfast and oh so delicious. Made with fresh carrots, cinnamon and gluten-free oatmeal. This is definitely the best oatmeal carrot cookie recipe out there!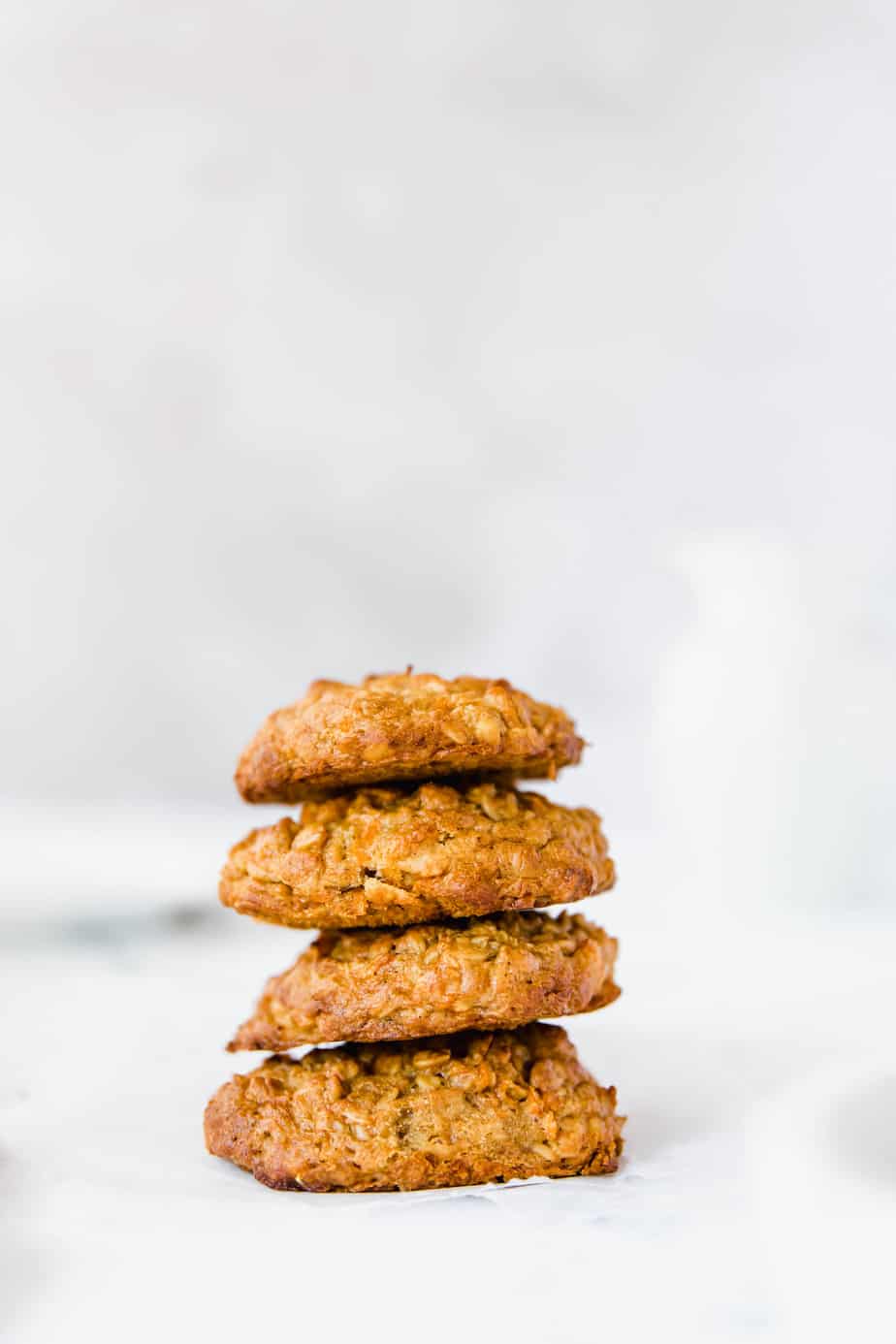 Finally weekend! Weekends to me mean hours spent baking, photographing and writing. And while I love all those things, it does tend to sometimes feel a bit more like a job than anything else. So I've been trying to not allow these things to consume my weekends anymore and to try and find some other interests and activities to do over the weekends. I've recently become addicted to DIY (mostly because I discovered how awesome chalk paint is), I just want to DIY everything in my house... and I mean EVERYTHING. I walk around the house just looking for things I can refurbish or paint. I might have a bit of a problem... Who knew it could be so fun simply painting cupboards or making pillow cases?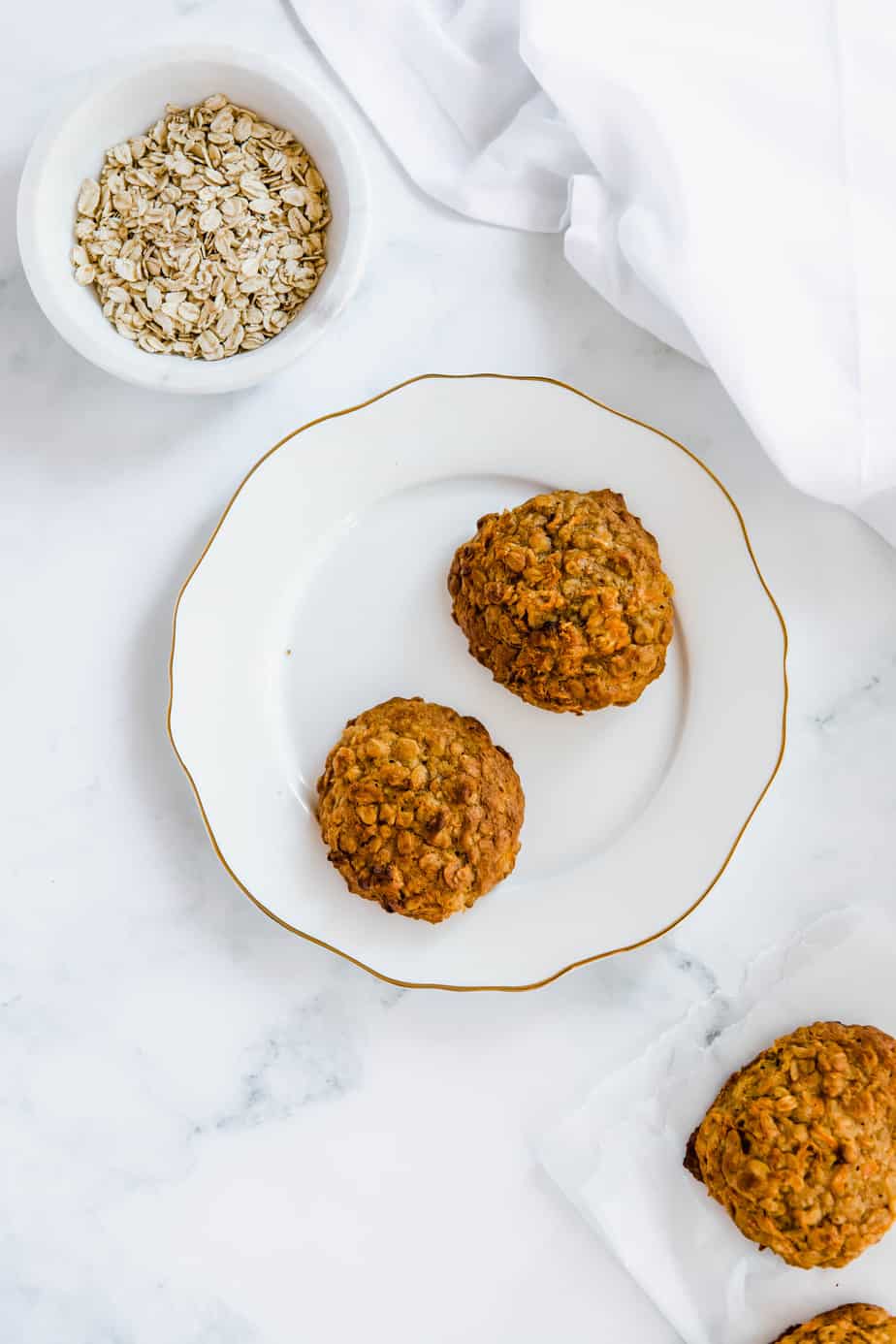 Anyway.... Before I get carried away. As usual, I am always on a big expedition to find and create healthy cookie recipes. Because nobody wants to live in a world where there are no cookies, even if you are trying your best to eat healthily. So after making those Peanut Butter Oat Cookies, I decided I would give oats in cookies another whirl, because I love the chewiness they give.
These Healthy Cinnamon Carrot Cookies are the epitome of a healthy cookies. They taste delicious, are moist and are healthy enough to  eat for breakfast or even lunch. There is nothing better than an oatmeal cookie if you ask me. I love how the addition of rolled oats really creates chewy carrot cookies.
I love having a bunch of these in the house for when a mid-afternoon cookie craving hits (which is pretty much everyday). They seem to just do the trick, they are really moist and chewy and also pretty filling, so one of these are good enough to hit the spot. It's like having a slice of carrot cake. 🙂
These yummy Healthy Cinnamon Carrot Cookies are gluten free, refined sugar free and are easily made vegan style. 🙂

Healthy Cinnamon Carrot Cookies
Ingredients
1 ¼

Cup

Rolled Oats

gluten free

½

Cup

Brown Rice Flour

2

tsp

Baking Powder

2

tsp

Ground Cinnamon

½

tsp

All Spice

⅛

tsp

1g salt

½

Cup

melted Coconut Oil

2

Eggs

or flax eggs

2

tsp

Vanilla Extract

½

Cup

Maple Syrup/Honey

1

Cup

Grated Carrots
Instructions
Preheat oven to 180ºC and line baking sheet.

Mix together the oats, brown rice flour, baking powder, salt, cinnamon, all spice and nutmeg.

With the paddle attachment, mix together the coconut oil, vanilla, egg, maple syrup/honey.

Add the dry ingredients to the wet ingredients and continue to mix.

Fold in the carrots.

Place batter in the fridge for about 20min.

Scoop dough onto baking sheet in 12 round dollops and press flat slightly.

Bake for 15min.

Allow to cool.

Enjoy 🙂