This Easy Fluffy Banana Bread recipe made in collaboration with Royal Baking Powder is the perfect breakfast for Fathers Day or simply as an anytime treat. Easy to make, moist and oh so delicious!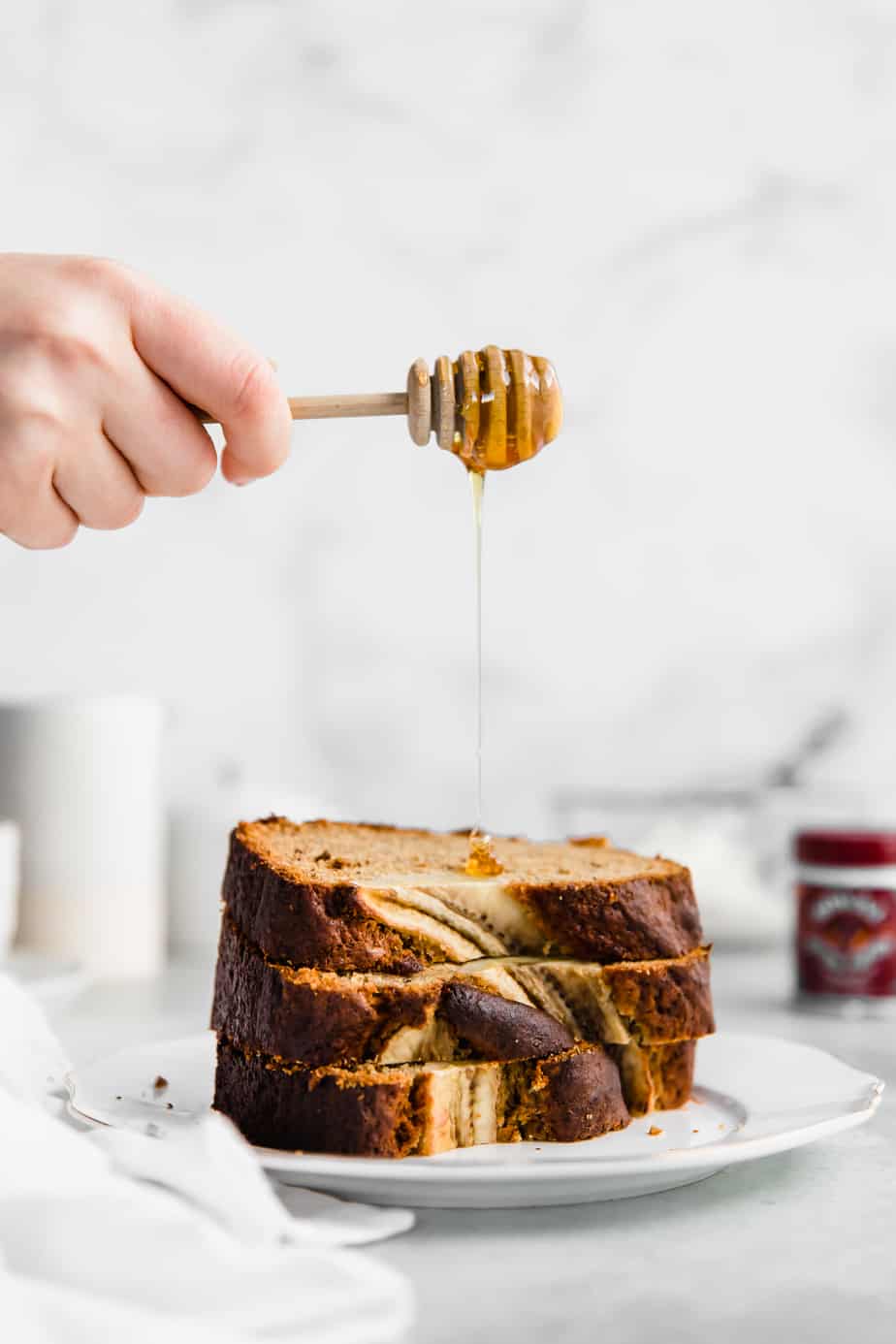 If there is one thing in life that I crave the most it would be banana bread. Honestly it just fulfils all my greatest desires, it's sweet but not overly sweet, it's got all the texture I need and filling enough to count as a snack. Plus it's made with fruit so it's practically a salad right? This Easy Fluffy Banana Bread recipe from the lovely Luyanda is no different. It is the perfect breakfast, snack, dessert or all of the above.
I've decided to whip up this Easy Fluffy Banana Bread in collaboration with Royal Baking Powder for Father's Day this year because well which dad doesn't love a slice of banana bread, am I right? PLUS they are are giving away a R1000 hamper over on my FACEBOOK page! yay!
Not only is it heavenly but it's also SO easy to whip up. It's truly a matter a throwing everything into a mixing bowl, then into a bread tin, giving it a good bake and BAM! Banana bread heaven!!
Serve thick slices of this Easy Fluffy Banana Bread topped with a drizzle of honey, a little cream cheese or even on its own with a cup of coffee and you're definitely impress dad!
I often whip up a loaf of this baby, then cut it into slices and keep it in the freezer. Then when the craving hits (and you know it will) you simply pop a slice into the toaster and you're good to go. Can't get more convenient and delicious than that!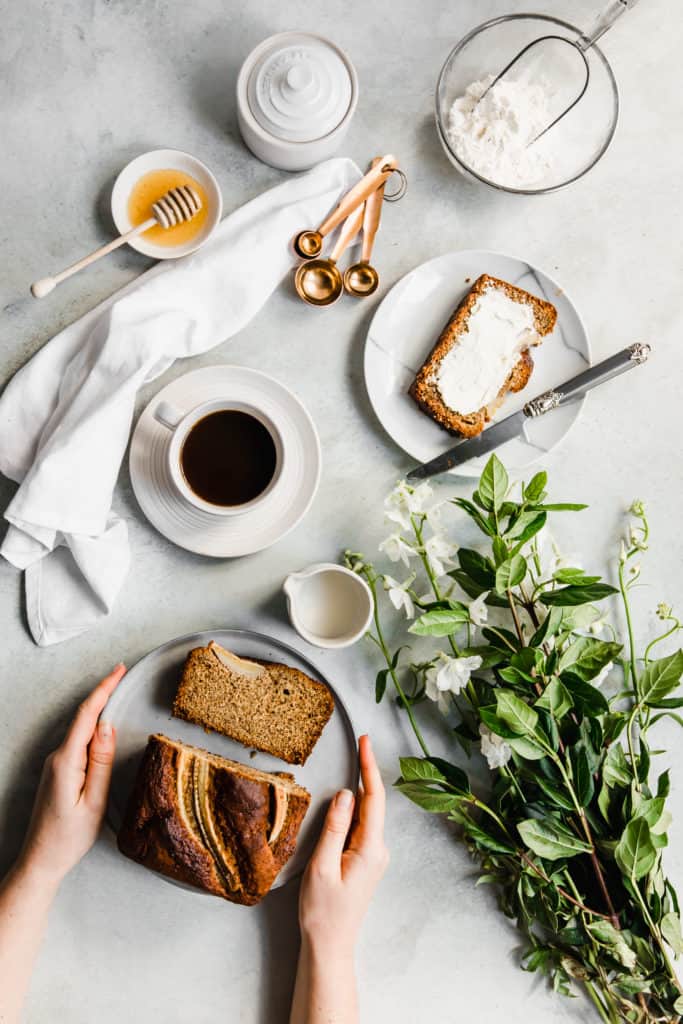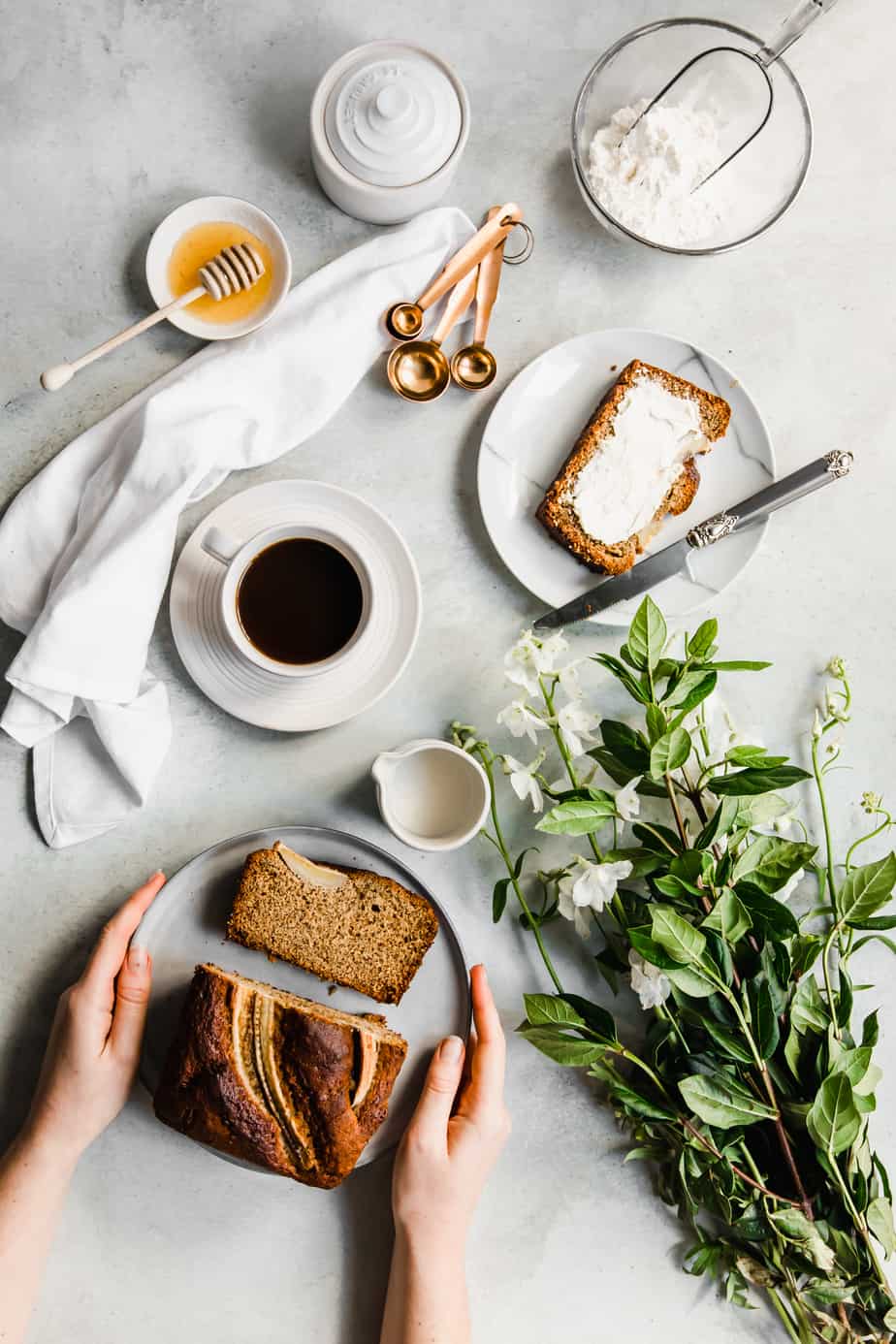 Easy Fluffy Banana Bread
Ingredients
150

g

brown sugar

2

large

eggs

3

ripe

bananas

mashed

2

cups

flour

1

tsp

baking powder

1

tsp

bicarbonate of soda

1

tsp

ground cinnamon

1

tsp

vanilla essence

1

tsp

ground ginger

140

g

melted butter

1

banana, halved

for decorating
Instructions
Preheat the oven to 180ºC and grease a bread tin.

Combine flour, baking powder, bicarbonate of soda, cinnamon and ginger.


In a separate bowl, Whisk or use a hand mixer to beat butter and sugar together until creamy, add the

eggs, vanilla essence and mashed banana and continue to beat slowly until combined.

Slowly add dry ingredients mixture to the wet mixture while beating slowly until mixture is properly

combined.

Pour into baking tin and place banana halves on top.


Place in the oven and bake for 45-50min or until a fork inserted comes out clean.