Nothing in this world is as festive as a pavlova. Especially one as beautiful as this Clementine Curd Pavlova. It's a whole lot easier to make than it looks, is amazing as a centrepiece and oh so delicious.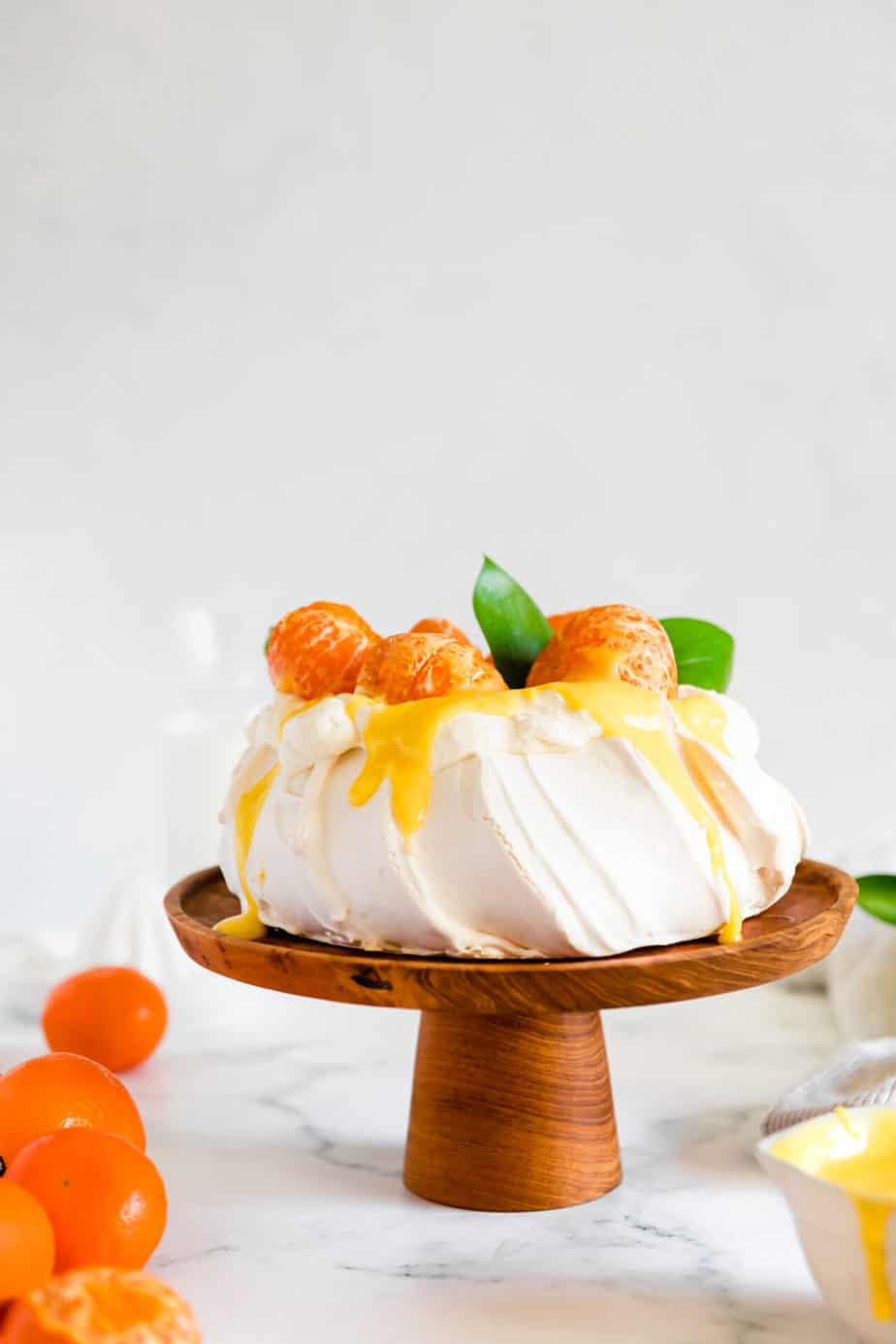 I fell in love with making pavlovas after I made this delish fig pavlova. There is something so incredibly satisfying about whipping up the meringue and then getting to manipulate this silky gooey delicious stuff to create something so beautiful. You can really get creative with the shape and texture and of course the topping.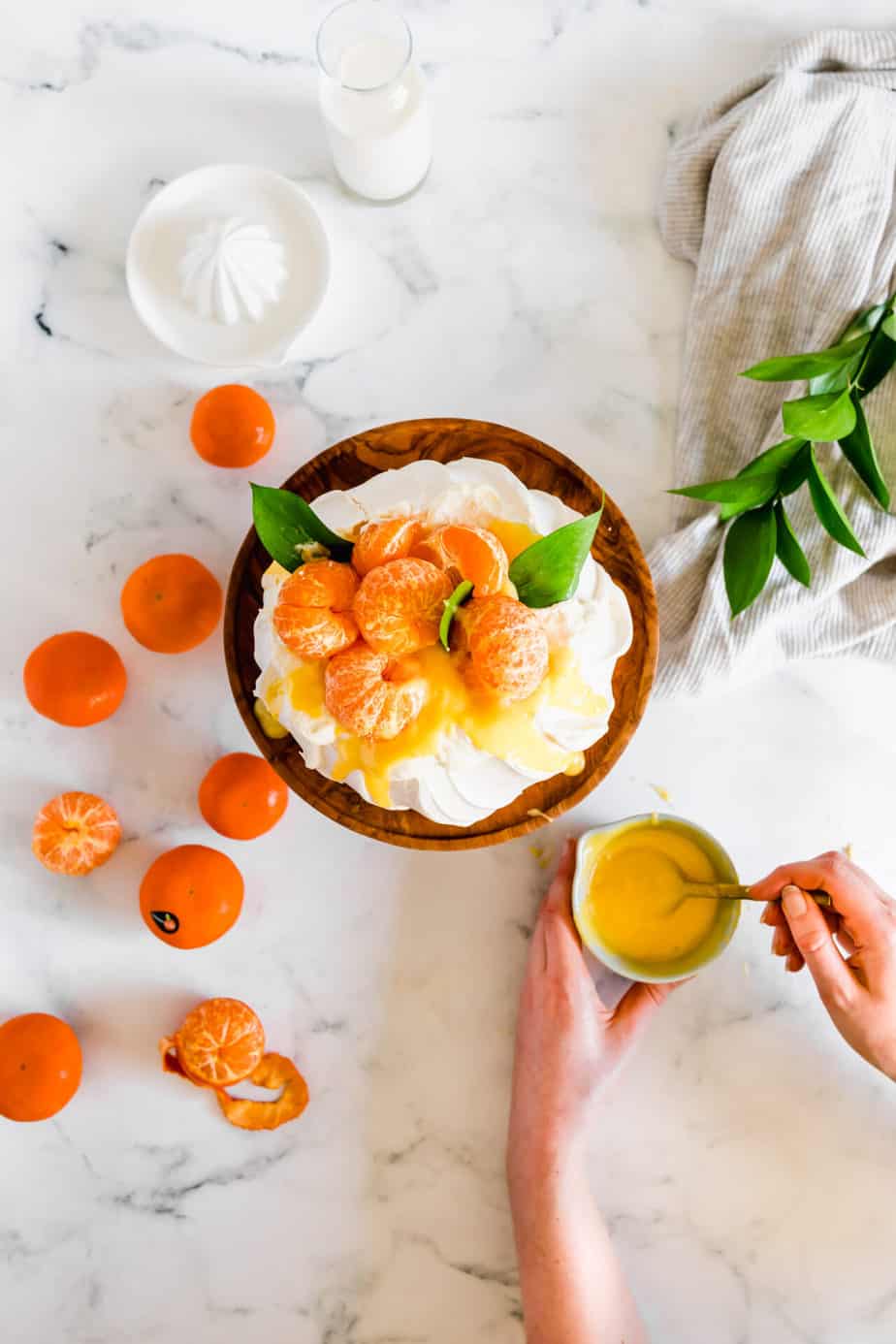 I created this Clementine Curd Pavlova recipe as part of my Giveaway Series (head over to my INSTAGRAM to see more) for Clemengold. Their beautiful fruits combined with the sweetness of the meringue is a winning combination. Especially for the festive season!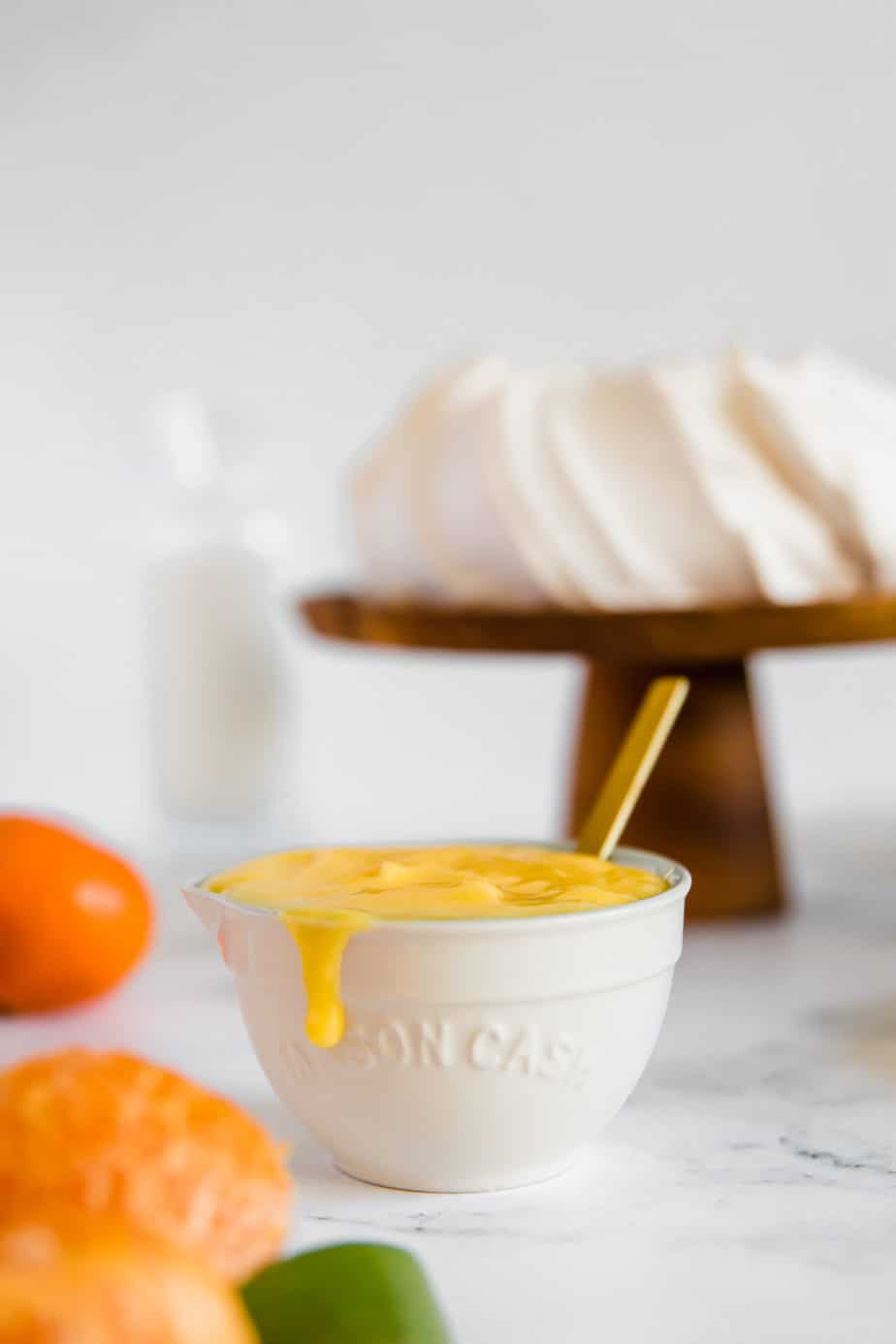 I've always been a little obsessed with Clemengold, their clementines are pure perfection. I can probably eat an entire box in one go. Okay, I know I can eat the entire box in one go.
For their giveaway, they have put together a beautiful hamper that includes an incredible printed tablecloth from Samesyn. I'm a little in love, to be honest.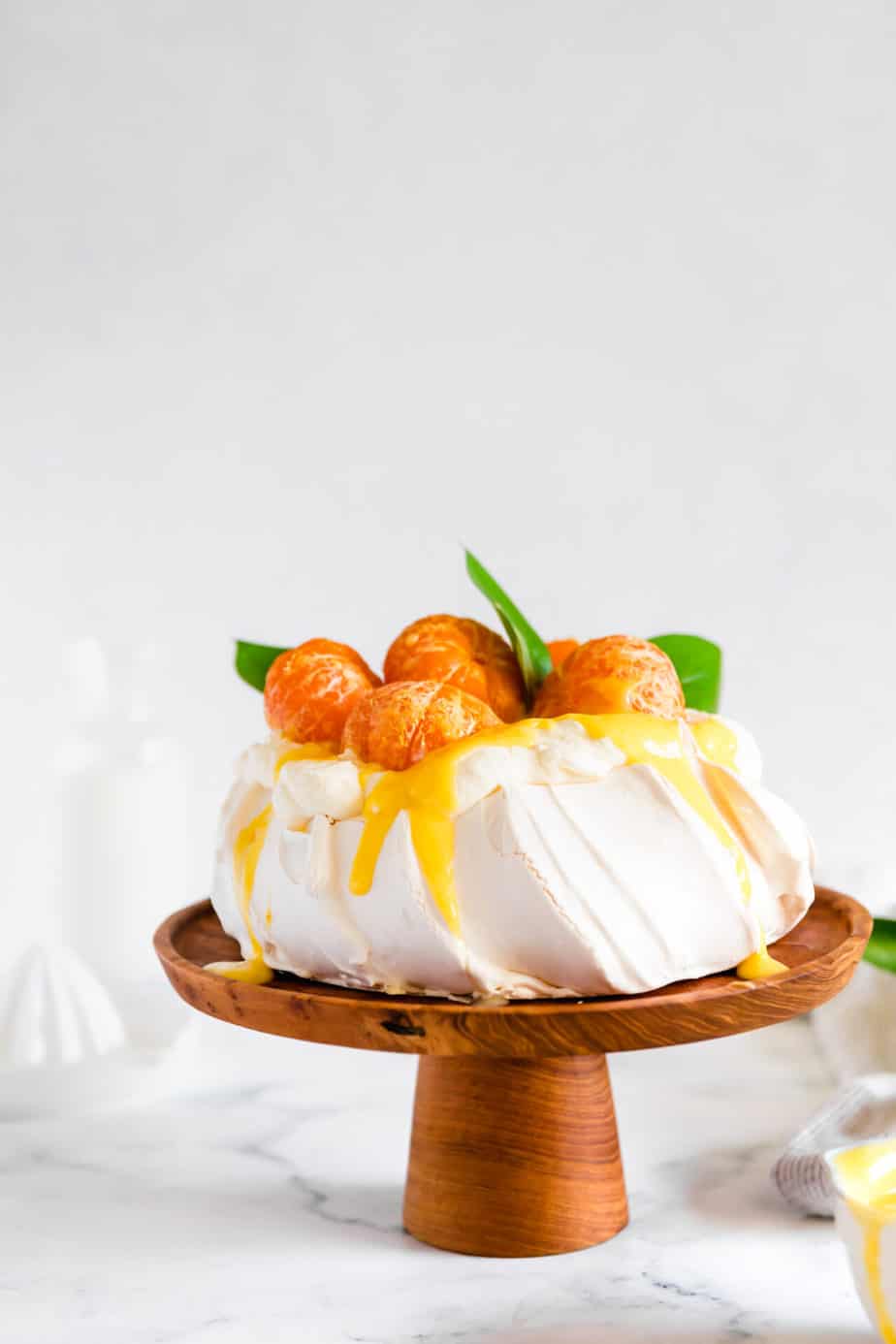 Make sure to head over to my Instagram page to enter. I'm also giving away a Kitchen Aid at the end of the series so get those early entries in over HERE!
Clementine Curd Pavlova
Ingredients
6

egg white

½

tsp

white vinegar

330

grams

castor sugar

sifted

1 ½

tsp

cornflour

sifted

1

pinch

cream of tartar

1

tsp

vanilla essence
Clementine Curd
¾

cup

sugar

1

tsp

cornstarch

1

eggs

1

egg yolks

2

tbsp

clementine zest

¼

cup

clementine juice

½

tbsp

lemon juice

3

tbsp

butter

cubed
For Serving
1

cup

whipped cream

4

fresh clementines

6

mint sprigs
Instructions
To make the pavlova, preheat the oven to 120ºC and line a baking sheet with baking paper.

In a mixing bowl, beat the egg whites and cream of tartar on a medium speed until frothy.

Add all the sugar one teaspoon at a time while continuously whisking.

Increase the speed and whisk until stiff peaks are reached.

Sprinkle overtop the cornflour, vanilla essence, and vinegar.

Fold together to combine.

Spoon the meringue mixture onto the prepared baking sheet and shape with a palette knife forming a small nest on top.

Turn oven down to 100ºC and place the baking sheet on the bottom rack of the oven.

Bake the meringue for one hour and then turn the oven off leaving the the meringue in the oven for another five hours.
Clementine Curd
In a medium saucepan, whisk together the cornstarch and sugar.

Add the eggs and egg yolks to the sugar mixture and whisk well.

Add the clementine and lemon juice, and the clementine zest and blend together.

Add the butter and place the saucepan over a medium heat.

Whisk constantly until the mixture thickens and boils (should take about 7 - 10 minutes).

Remove from the heat and allow to cool until cold (2 - 3 hours)
Assembling the Clementine Curd Pavlova
Place the whipped cream on top of the cooled meringue.

Top with a thick layer of clementine curd.

Generously add clementine segments and sprigs of mint and enjoy!