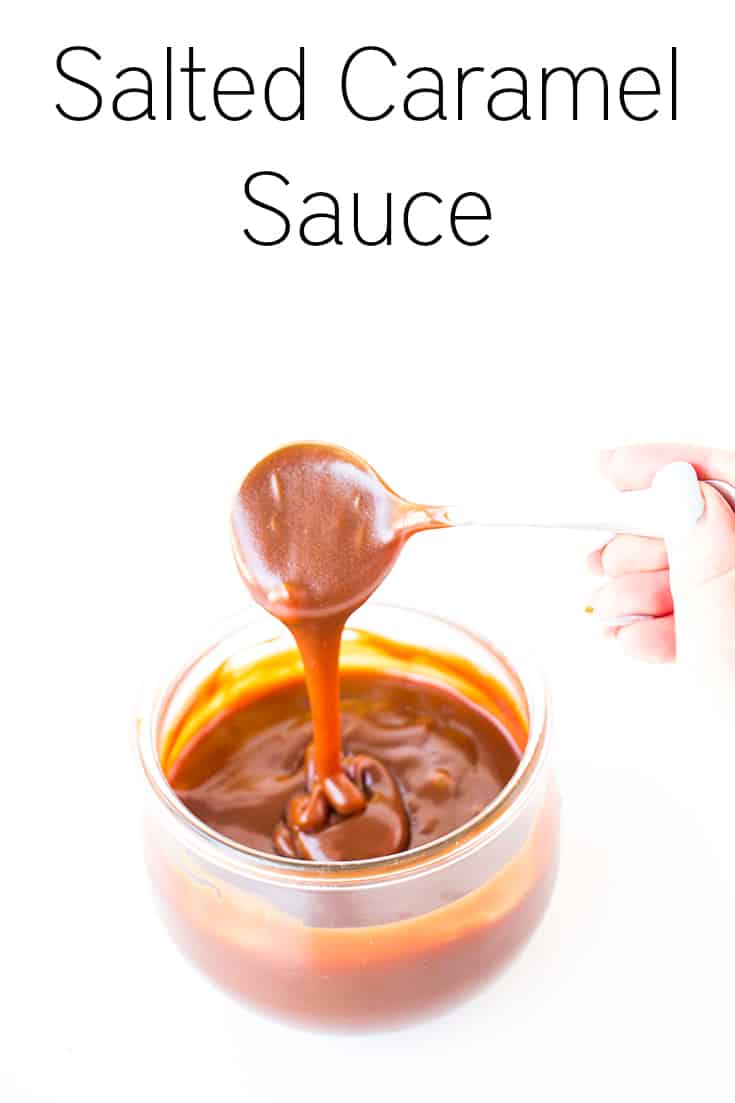 The last couple of weeks I have been totally salted caramel obsessed. After making that delicious Vegan Salted Caramel  I literally just wanted to cover anything and everything in salted caramel. There's just something so irresistible about Salted Caramel Sauce, the sweet "caramelly" flavour with that delicious salty after taste mmm... It seems to go well with everything!! Seriously EVERYTHING, we have even made salted caramel buffalo wings!!
The magical thing with Salted Caramel Sauce is that it can jazz up or fix any recipe. I have often over baked cupcakes and been too lazy to remake them, so I would simply drizzle (or rather drench) Salted Caramel Sauce over them and nobody even notices how dry they actually are. Salted Caramel is just amazing! That's all I can say!!
It seems like everywhere I go there are already Christmas carols playing or tinsel hanging across windows. Don't get me wrong, I absolutely love Christmas but it often seems like everyone is jumping from one holiday to the next. Nevertheless, with the holiday season approaching fast I am always trying to think of DIY gifts that I can make for family and friends. One of my favourites for this year is a little jar of Salted Caramel Sauce. Everyone one loves Salted Caramel so it is perfect as a little gift for someone who you aren't extremely close to, or what I love to do is to make a little ice-cream kit, or hot chocolate kit. I add all the essential things such as choc-chips or wafer cones to a little box, add a jar of salted caramel and top it off with a beautiful label. This is an absolute winner among the kids or even for your friend who is a dessert lover.
I think a lot of people are actually a little afraid of making Salted Caramel Sauce. And even though it is something that can be screwed up fairly easily, it is also something that you can whip up pretty quickly once you get the hang of it. It really is actually a simple process and such a lovely thing to have in your home. I have used it for breakfast in the Salted Caramel Pecan Chia Pudding as well as drizzling on the Healthy Apple Cinnamon Muffins. It goes so perfectly with all the warm flavours that are everywhere this time of year.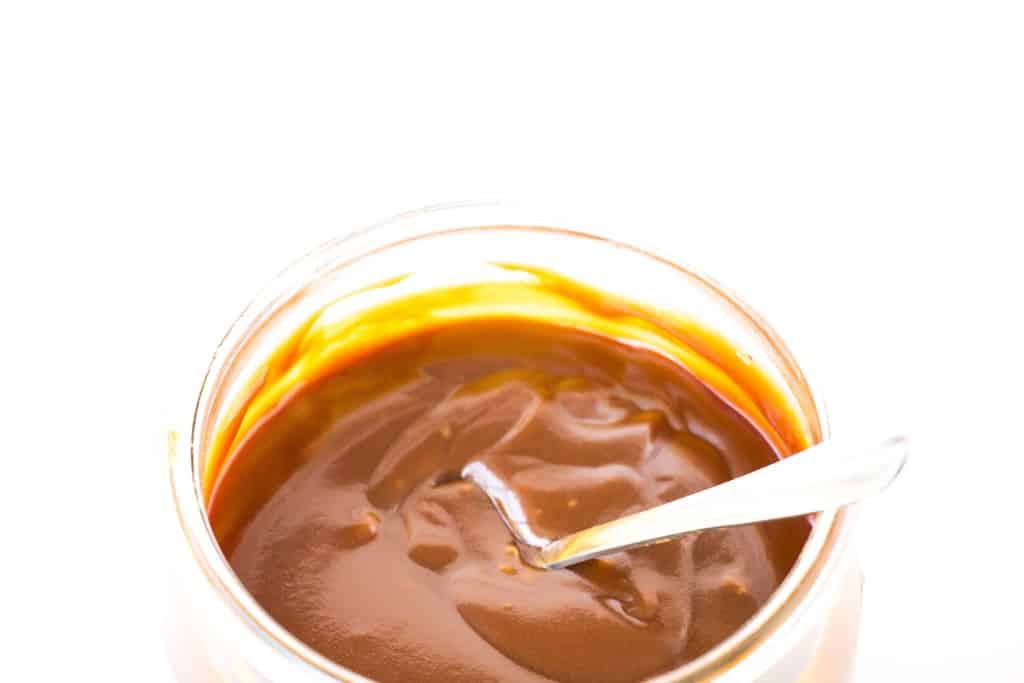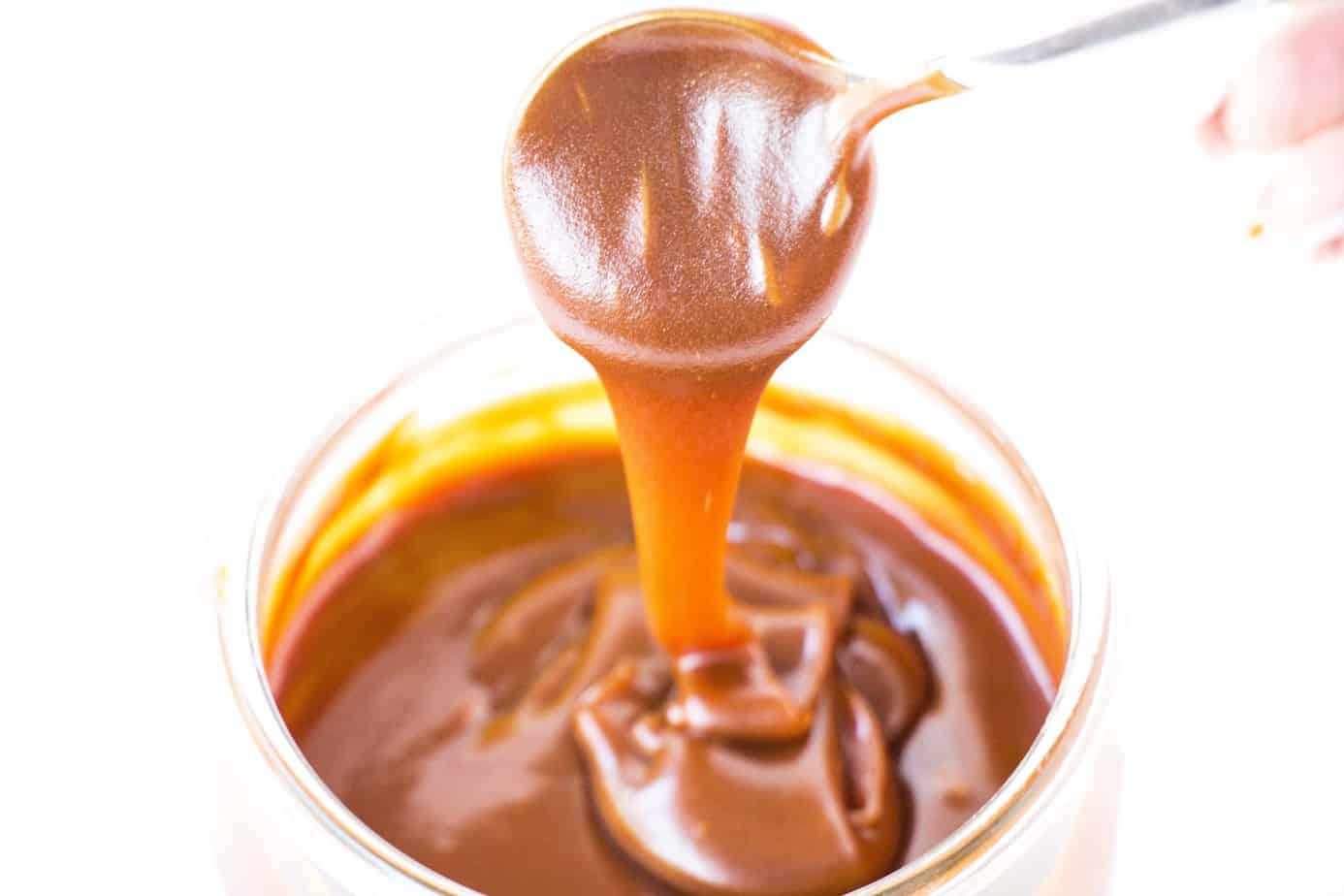 Salted Caramel Sauce
Ingredients
1

Cup

Sugar

¼

Cup

Water

1

Cup

Cream

4

Tbsp

Butter

2

Tbsp

Vanilla

1

tsp

Salt
Instructions
Place sugar and water in a sauce pan and boil until it forms a deep amber colour (do not stir).

Once the sugar mixture has started turning into the amber colour, quickly remove the sauce pan from the heat and add the butter. Stir well.

Put the sauce pan back on the heat and stir.

Slowly add the cream while stirring (it will bubble up).

Allow the sauce to boil for a few minutes.

Remove from the het and stir in the vanilla and salt.

Store in a jar and refrigerate.
Other Posts You May Enjoy:
Salted Caramel & Pecan Chia Pudding: