16 Chia Pudding Recipes Too Good To Resist - A list of the best chia pudding recipes out there. Delicious, healthy and so incredibly easy to make.
Chia seeds are pretty much the bomb. They are packed with protein, antioxidants and all kinds of crazy health benefits. But, the best part about them is the fact that you can make chia pudding with them. The thing about chia pudding is that it is super healthy but that you can jazz it up in any and every possible way you can think of. The possibilities are truly endless when it comes to chia pudding. PLUS, you can whip it up the night before and your breakfast will be there waiting for you in the morning. What more could you ask for?
Now let's get down to business. Without further delay here are the...
16 Chia Pudding Recipes To Good To Resist: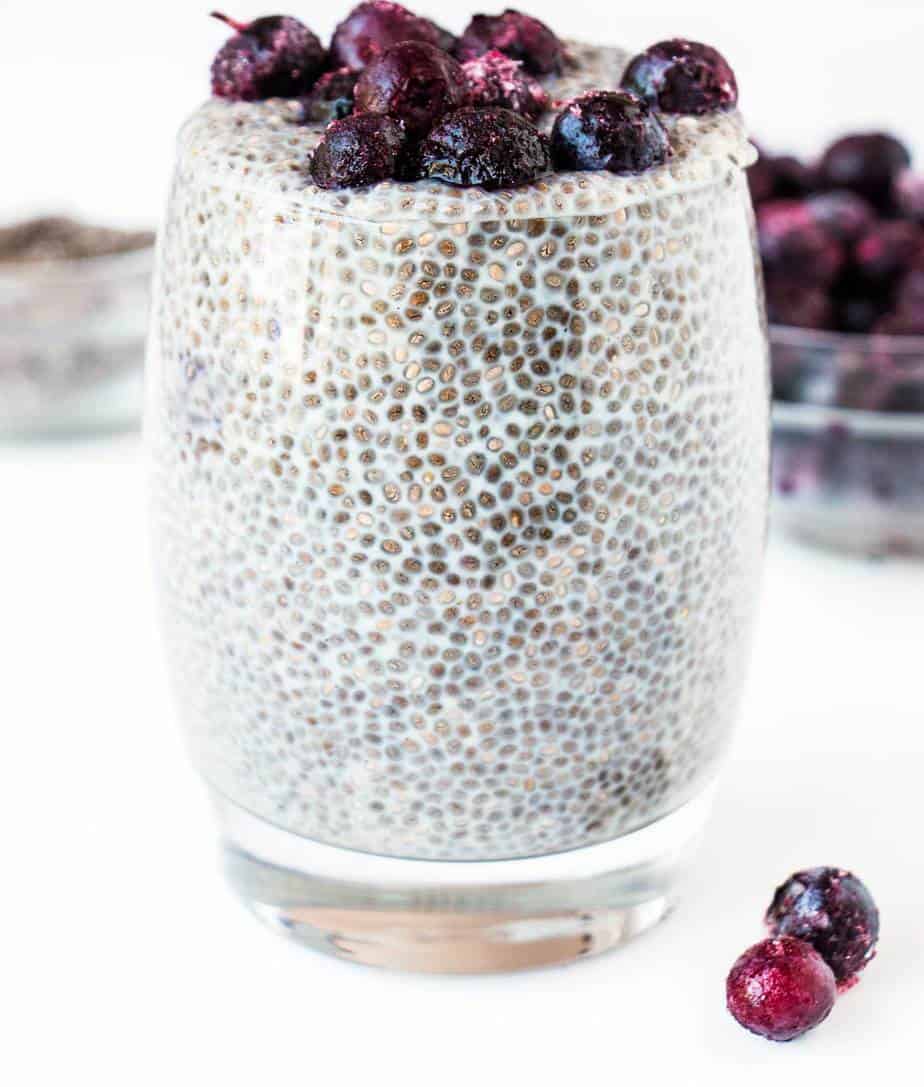 This baby right here is everything you will ever need. It is probably the easiest one to make on the list, but is oh so satisfying. It is creamy, fruity and a touch of vanilla really gives it that refined taste. YUMMY!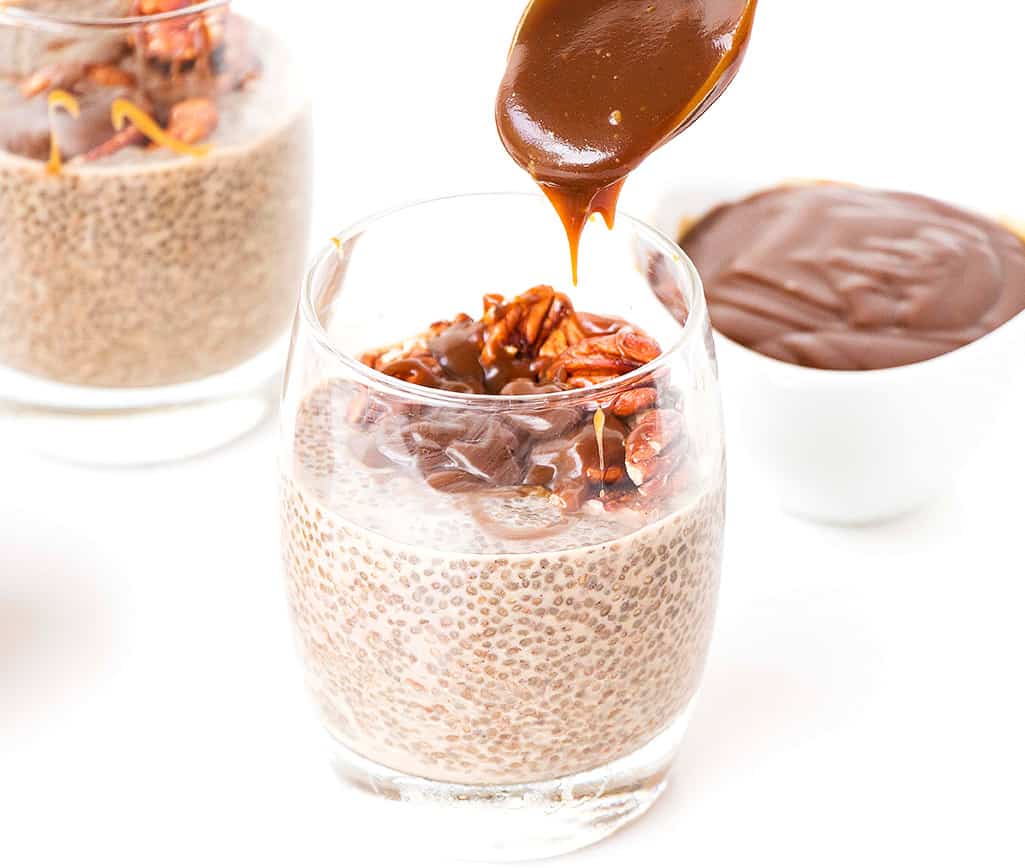 Lets talk about this. Salted Caramel for breakfast? Yes Please! Decadence in a cup, but still vegan and gluten free. This is my absolute favourite chia pudding recipe of all times.
Chocolatey and Crunchy. All the things we want from a breakfast am I right? This delicious chia pudding can be made vegan style, by using dark chocolate chips and almond milk and is sweetened with coconut sugar.
The combination of strawberry and rhubarb is absoloutely fabulous. A little bit sour, a little bit sweet. Simply delicious and refreshing. Sweetened with maple syrup and made with almond milk.
This recipe is amazing. It is made with coconut milk which is always refreshing and creamy and truly gives that tropical feel. There is also the addition of avocado, for a little extra creaminess. Mmmm...
I could stare at that photo for hours. It looks so decadently delicious and scrumptious. And yes, it's healthy! Pretty much the best way to get your daily veg in, as it's made with real pumpkin!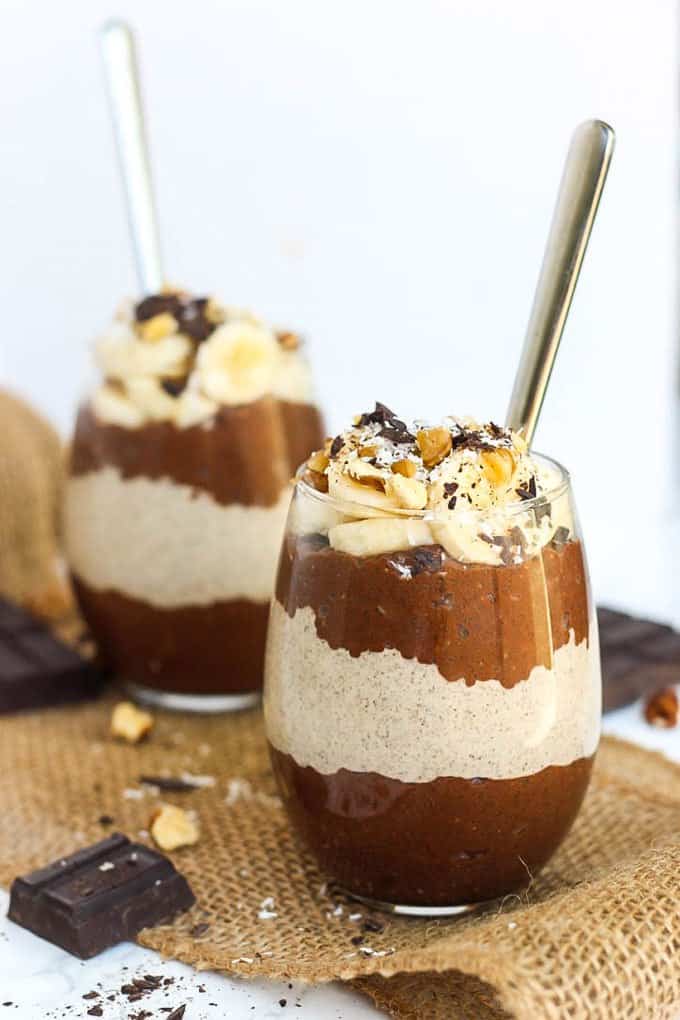 I love peanut butter! Not only is it packed with protein but it just adds that delicious creamy peanut taste to any breakfast. Add a little chocolate and it is pretty much heaven.
Yes, you can have your cake and eat it (for breakfast that is). This delicious chia pudding tastes just like your favourite carrot cake, but it's so healthy you can have it for breakfast. It has the addition of quinoa to give it that extra protein boost.
You had me at creamy... Mmmm this simple and easy to make chia pudding is the perfect combination of creamy and fresh. The berries really add a little summer twist to it.
Pure summer freshness. The addition of mango puree to this simple chia pudding recipe is absolute genius. It adds a total freshness to the breakfast and is perfect as a delicious, healthy summer breakfast.
I don't know what I'm more obsessed with. This beautiful photo or the amazing combinations of flavour that this simply breakfast holds. This could be served as a dessert in a michelin star restaurant, that's how beautiful and delicious it is.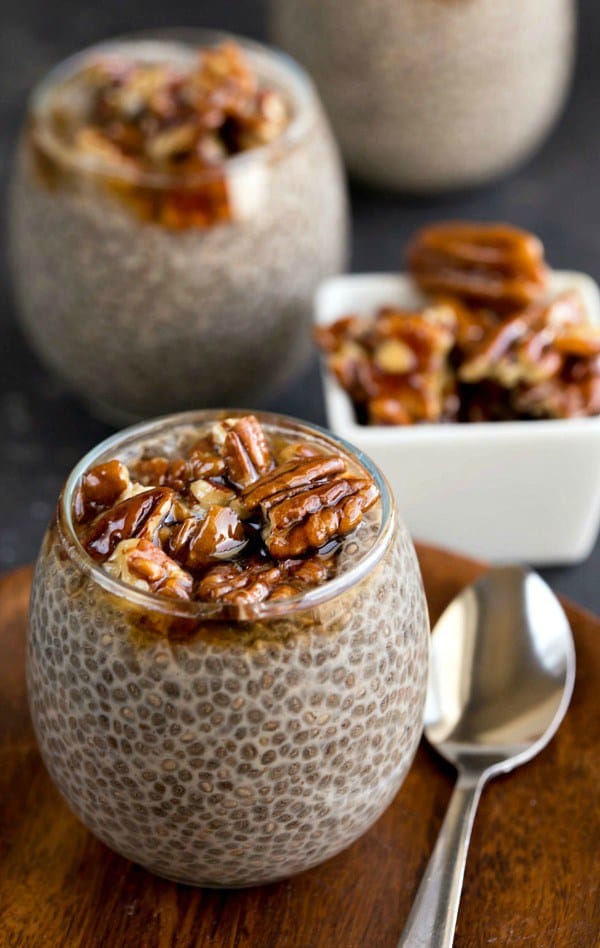 If you want to warm your soul. Then this is the way to start your day. I mean, just look at how scrumptious the top of that chia pudding looks. Sticky maple syrup covered pecan nuts are the perfect sweet and crunchy addition to this yummy chia pudding recipe.
Two of my favourite things in any dessert is chocolate and raspberry. I love how the sourness from the raspberry works so well with the creamy sweetness of chocolate. So to have all that wrapped up into an easy to make breakfast is pure heaven.
You probably can't get a healthier breakfast than this chia pudding right here. Matcha has been proven to have incredible health benefits so that plus chia seeds and mango. You can't go wrong. Plus, it tastes so incredibly fresh and summery.
Want a breakfast that makes you feel like you are on a tropical island, staring at the waves as they gently come flowing onto the shore? Well ladies and gentleman, this is it. Yes, a breakfast can do all that for yo ;).
I think were a little mango obsessed over here, and we don't care. Because who doesn't love starting their day with a summery, tropical taste in their mouths. This chia pudding is perfectly creamy and refreshing.
Give it a good ol PIN 😉