Vegan Fig Overnight Oats have become my go-to for keeping me on track with my healthy eating, and man does it taste good too! Healthy, delicious, easy to make, and pretty!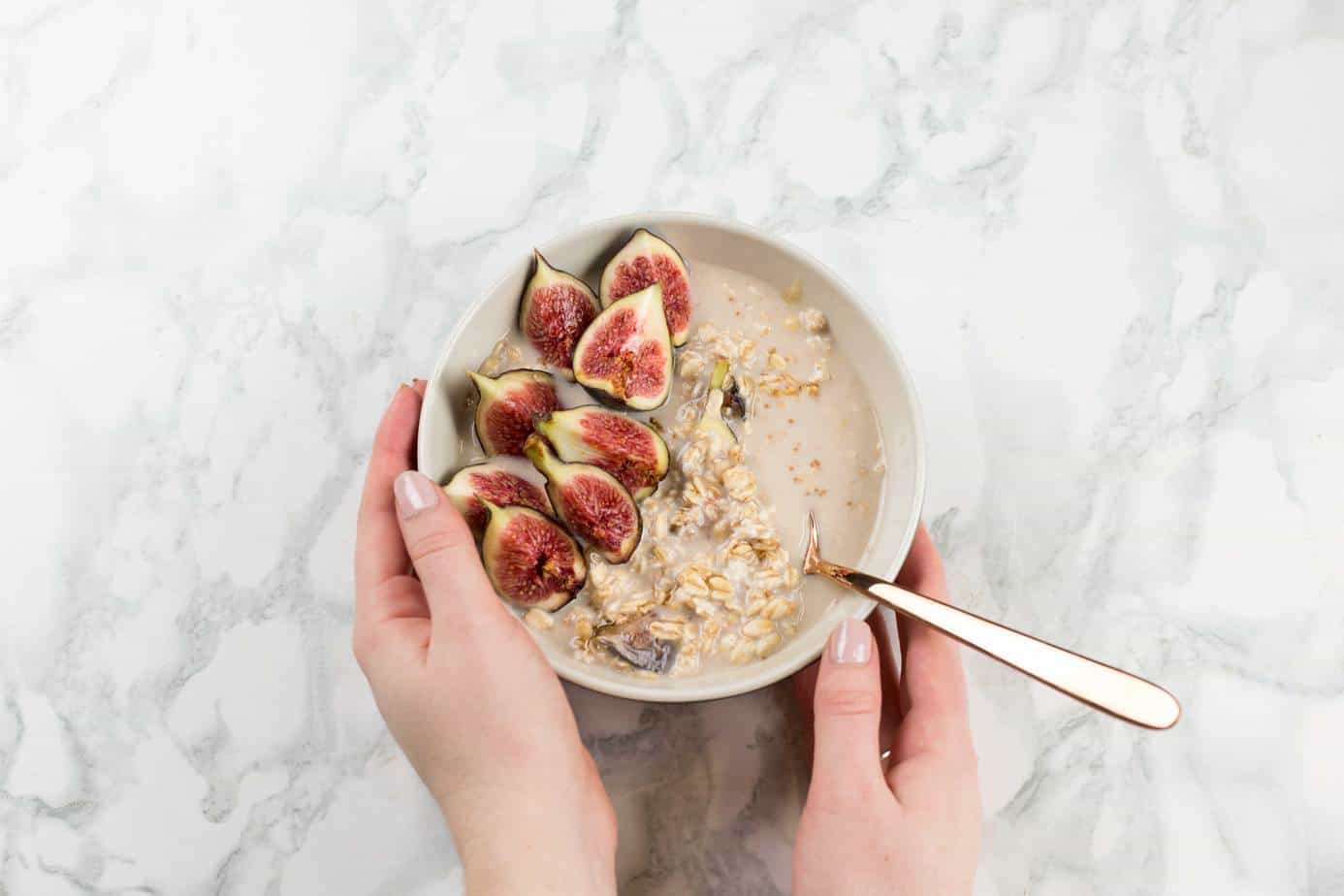 Overnight oats with figs
When you're working full-time, eating healthily is a real struggle! You just never have enough time or energy to make healthy meals.
I suppose the big issue is actually about having time to think about what to make. So then what usually happens is you end up buying fast food or snacking on something terrible! I'm not the only one right?
With that being said, I have come up with little solutions that have made a massive impact! Meal prep guys! It's all about meal prep!
If everything is already pre-made you literally have NO excuse but to eat your healthy food! And healthy doesn't necessarily mean tasteless.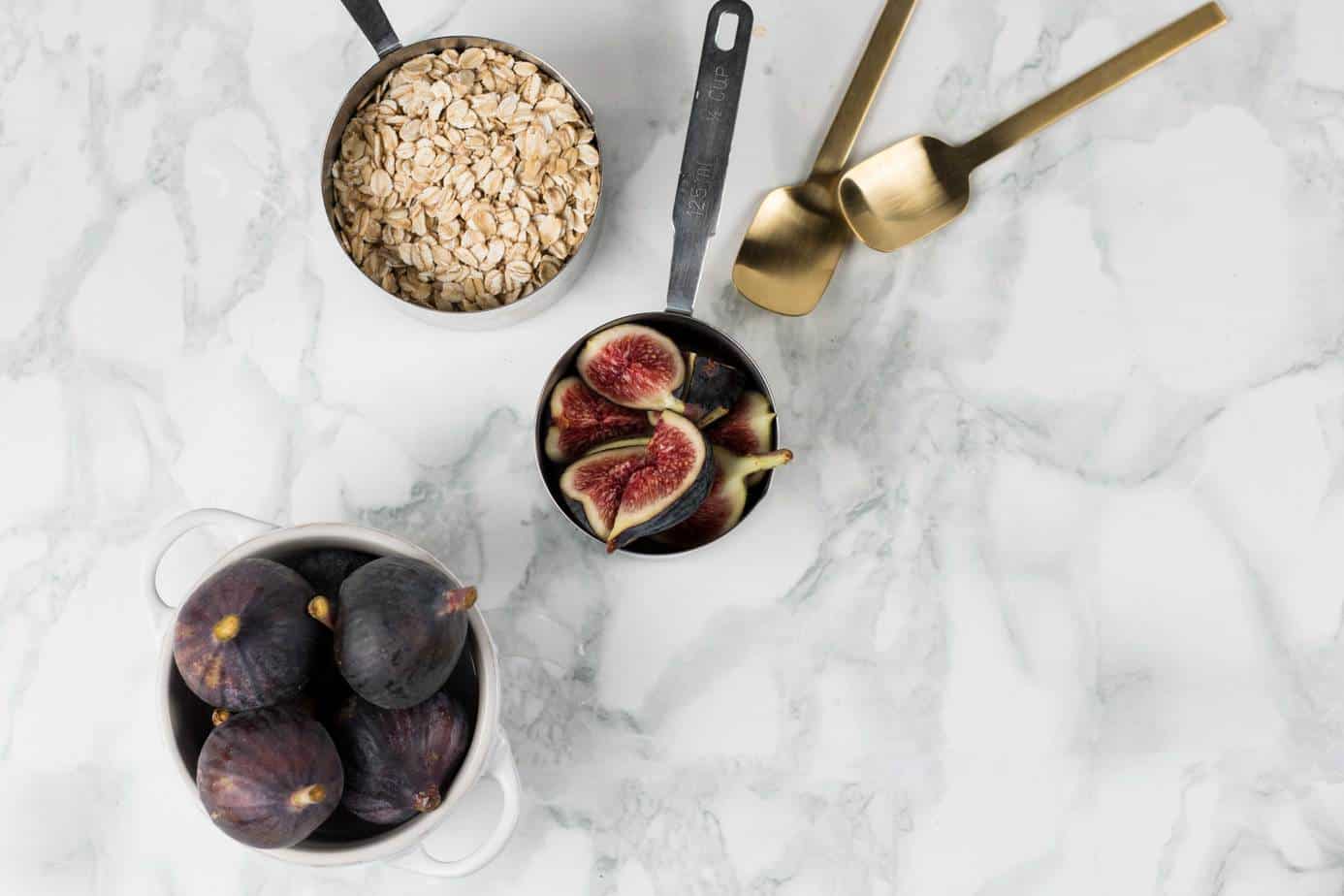 Figs and Oatmeal
One of the breakfasts on this week's menu is this Vegan Fig Overnight Oats recipe! I absolutely love figs! I could literally add it to everything and anything!
Think fig tartlets or a figgy salad! Am I right? There is something so decadent and delicious about figs. It makes any dish taste delicious and looks all zhushed up!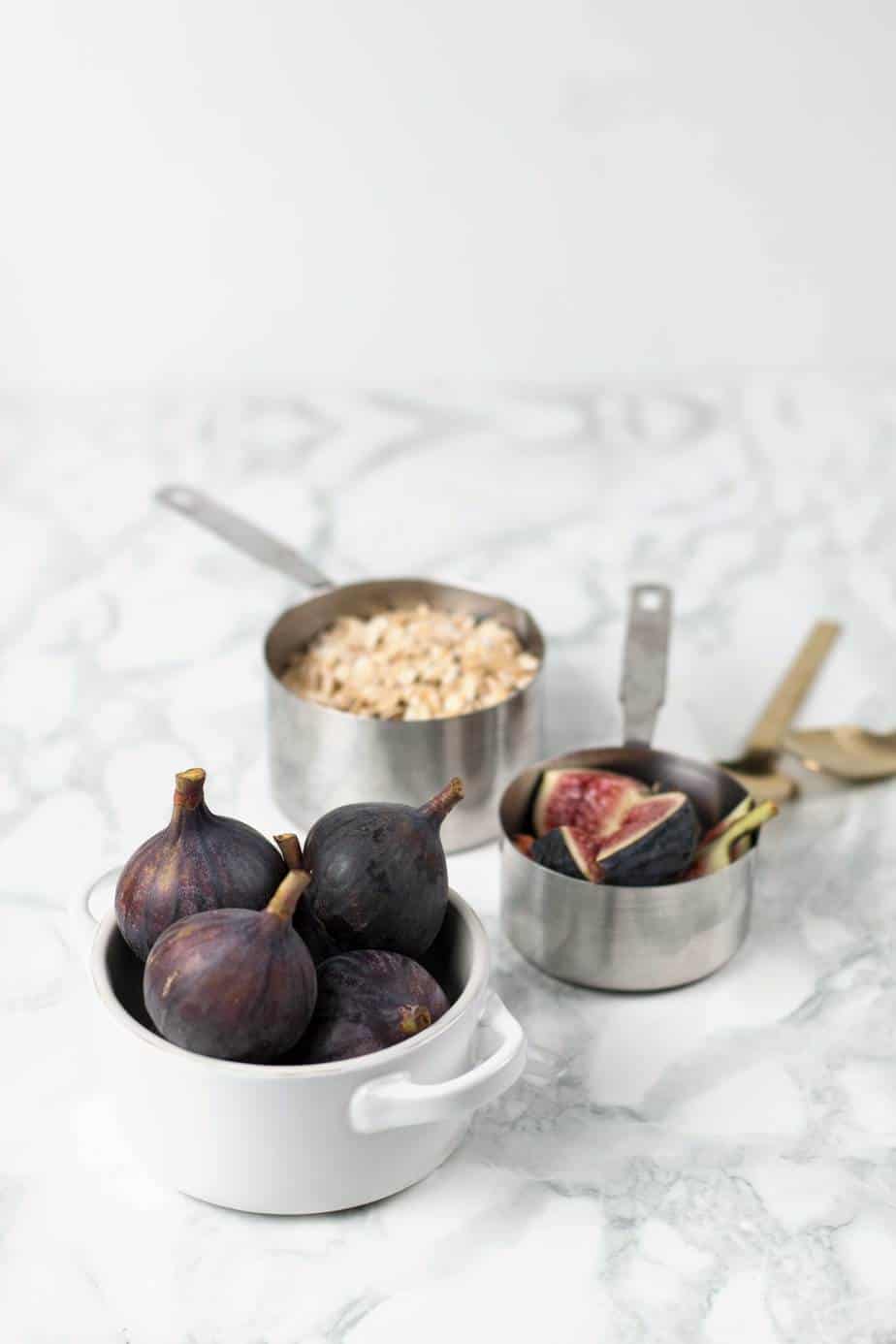 Overnight oats save me every time. I usually make them when I plan on going to the gym early in the morning before work. Because let's be real, getting up is already a struggle, especially with the colder months creeping in.
The last thing I want to do in the morning is to also think about making breakfast. I would probably just end up grabbing a muffin or some other bar. This way, all I have to do is grab it out of the fridge before I okay and it's ready to be eaten when I'm done with my workout!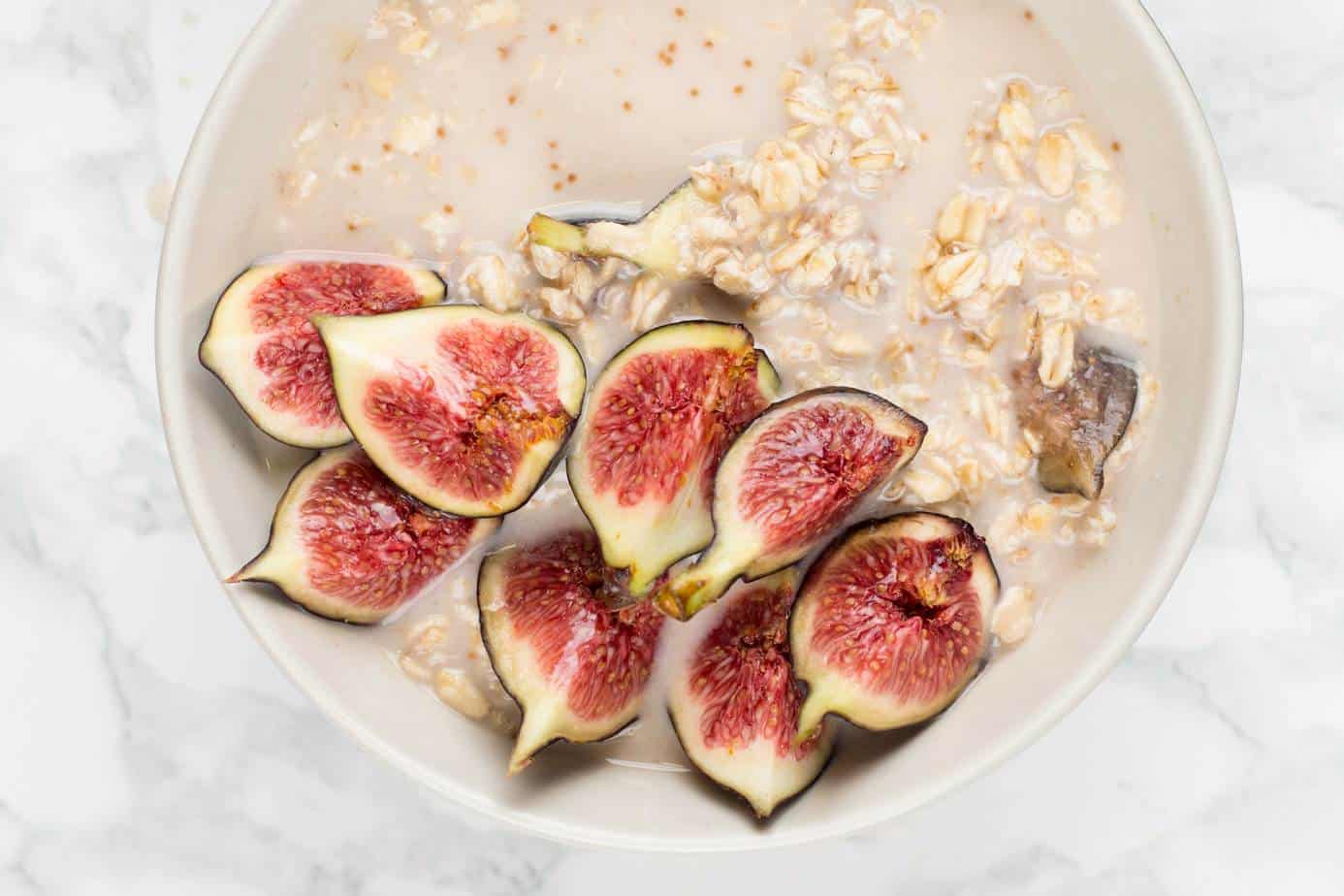 How to make overnight oats
I have made a couple of other overnight oat recipes, so check them out here, and here. They are all pretty healthy, mostly vegan (if they aren't then simply swap the milk with a dairy-free substitute) and all of them are yummy, I promise!
You can also really make your own recipe, the base of overnight oats, is really just oats (I prefer rolled oats), milk (I normally use almond milk), and some sort of sweetener of your choice (I use either xylitol or maple syrup).
Combine those three ingredients in a jar, add whatever else you desire, maybe some chia seeds or chocolate chips, and place it in the fridge overnight! There you have it folks! Breakfast is served! A little rose gold cutlery doesn't hurt either!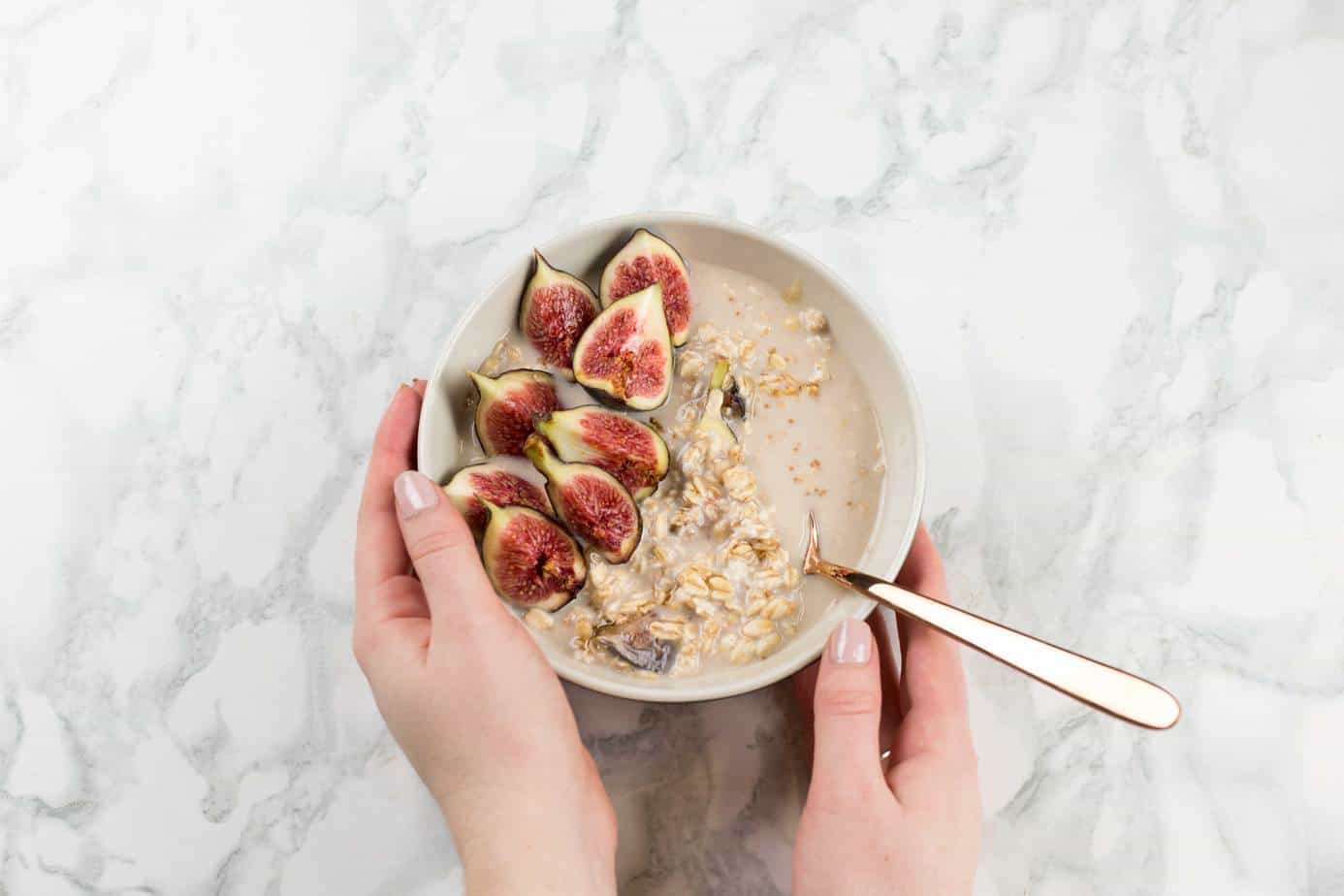 Let me know what you think of this pretty breakfast and head over to my Instagram feed to keep up to date with everything else I have!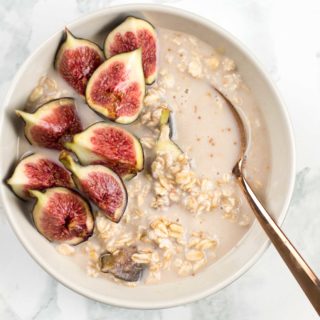 Vegan Fig Overnight Oats
Ingredients
½

Cup

Rolled Oats

½

Cup

Almond Milk

2

teaspoon

Maple Syrup

4-5

Fresh Figs
Instructions
Combine the oats, almond milk and maple syrup in a jar.

Close the jar and place it in the fridge overnight.

Pour the oats into a bowl and top with fresh figs and little extra maple syrup.

Enjoy
Tried this recipe?
Let us know how it was in the comments below
Tag us on Instagram!
We love seeing people make our recipes. Mention @baking_ginger