There are many different delicious types of tea at Starbucks! From hot teas to tea-based lattes, find out everything you need to know about Starbucks teas for your next order.
Jump to:
Teas on the Starbucks Menu
Tea is one of the most loved beverages in the world. It is healthy, flavorful, and customisable. And there are a lot of delicious types of tea available on the Starbucks menu!
The tea at Starbucks is made with triple-filtered water and they use the Teavana brand of tea sachets with premium loose tea leaves. This is a flavorful high-quality tea blend - just like their coffee!
The hot teas on the Starbucks menu are divided into four main categories: Chai Teas, Green Tea, Black Teas, and Herbal Teas.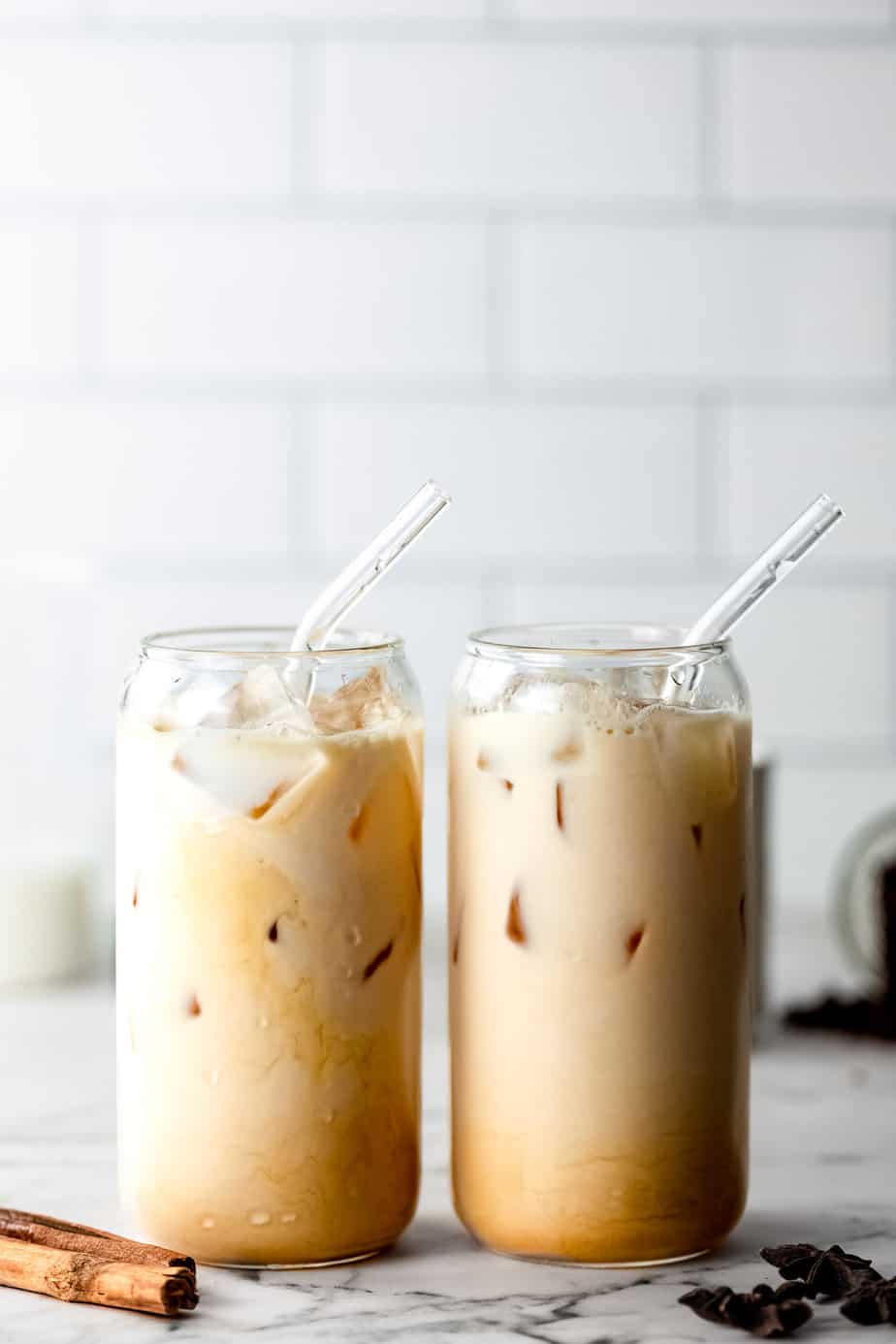 1. Chai Teas available at Starbucks
There are two chai tea options available on the menu. Both are deliciously spiced and full of health benefits. The two options are:
Chai Tea
Chai Tea Latte - (Warm spices with steamed milk and topped with foam)
2. Green Teas available at Starbucks
Starbucks has four delicious teas that contain green tea. These teas are all hot, naturally caffeinated, and deliciously comforting. The four different teas are:
Emperor's Clouds & Mist®
Matcha Tea Latte
Honey Citrus Mint Tea
Jade Citrus Mint® Brewed Tea - (Green tea, lemon verbena, lemongrass and a hint of spearmint)
3. Black Teas available at Starbucks
These warm, comforting drinks are delicious when drunk black or with milk. There are four black tea options at Starbucks:
Earl Grey Tea
London Fog Tea Latte - (Italian bergamot with a dash of lavender and vanilla blended with steamed milk and topped with foam)
Royal English Breakfast Tea
Royal English Breakfast Tea Latte - (A unique blend of Indian and Sri Lankan black teas sweetened with liquid cane sugar, combined with steamed milk, and topped with foam)
4. Herbal Teas available at Starbucks
Starbucks offers two herbal tea varieties. Both are tasty and healthy and safe for anyone to enjoy with zero calories! The two flavors of herbal tea are:
Peach Tranquility® (A fusion of peach, candied pineapple, chamomile blossoms, lemon verbena and rose hips)
Mint Majesty® (A blend of mint and a pinch of lemon verbena that creates a refreshing caffeine-free herbal tea)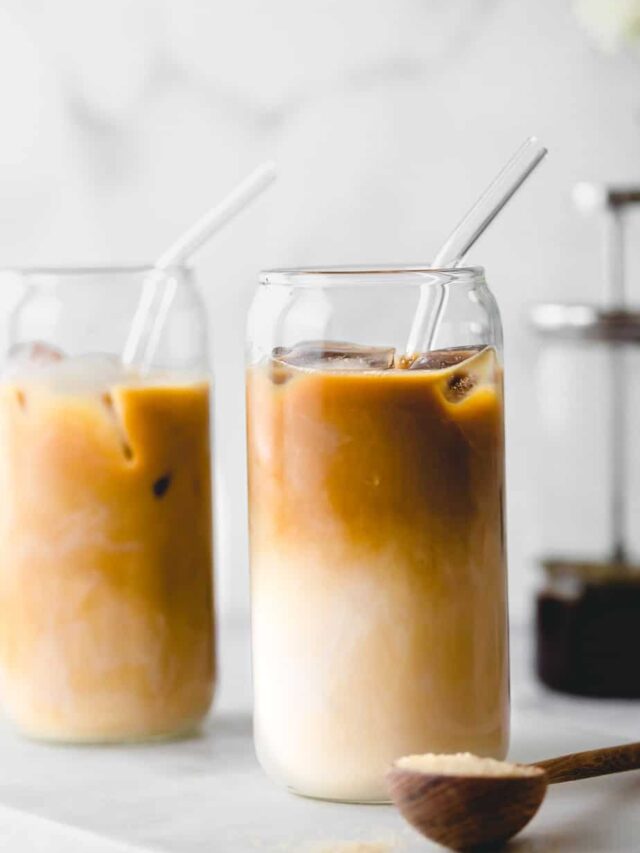 What Is The Best Tea At Starbucks?
All the teas at Starbucks are high quality and deliciously made. The best tea at Starbucks will come down to personal preference and taste.
The most popular tea order at Starbucks is Earl Grey tea. It is a black tea with the essence of bergamot and has citrus and floral notes.
The English Breakfast is stronger in taste and earthier. The Chai Tea is the most fragrant with its clove, cardamom, cinnamon, and ginger infusion.
The green teas are all healthy and invigorating with smaller amounts of caffeine than coffee. The green tea menu items are full of antioxidants and other health benefits.
The Emperor's Cloud & Mist is the most subtle of the green teas. It is gently sweet and smoky, whereas the Jade Citrus Mint is the most refreshing with notes of lemon and spearmint.
Starbucks' Herbal teas are great for people who can't drink caffeine but still want a comforting warm pick-me-up.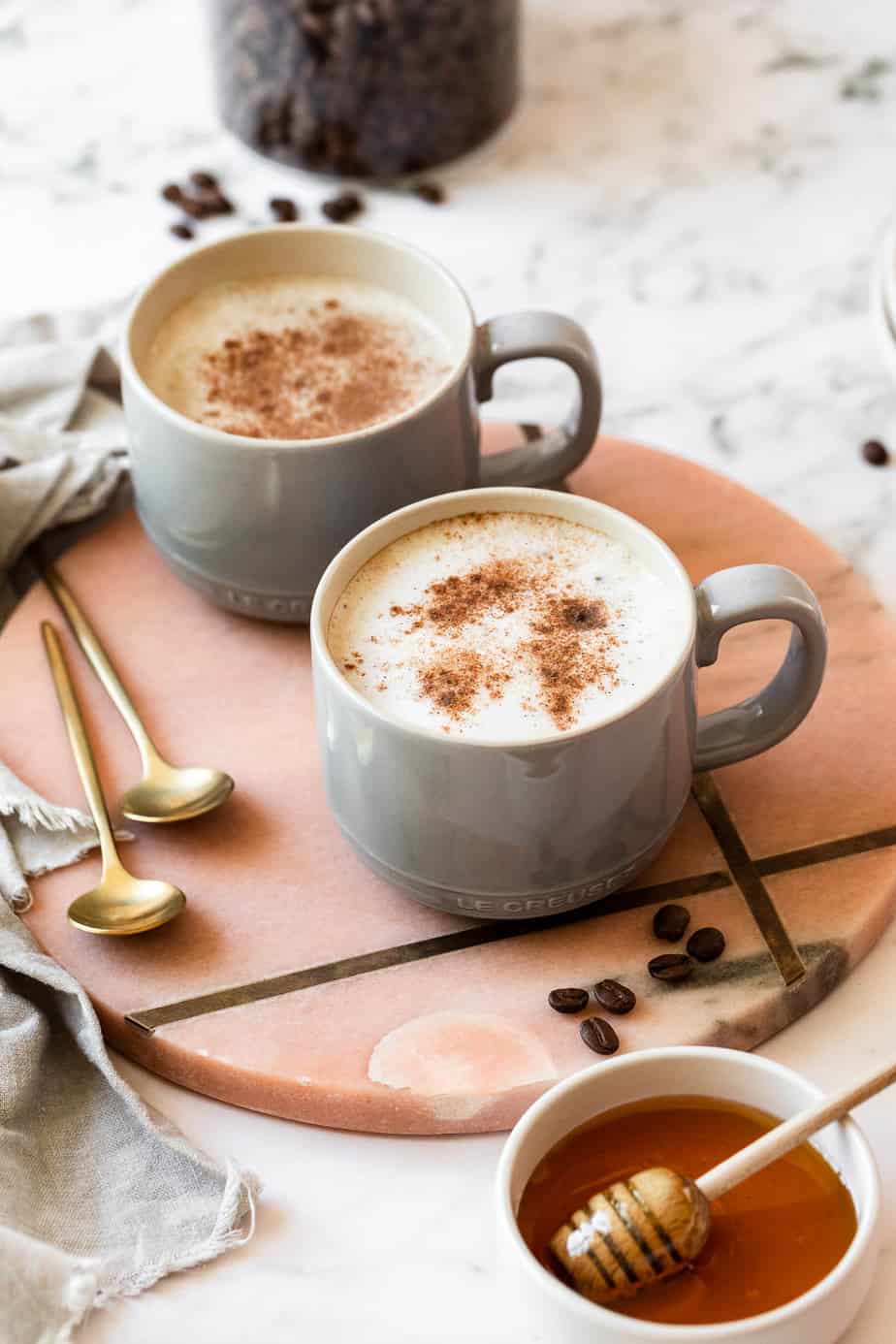 How to order tea from Starbucks
The first thing you need to think about when ordering tea from Starbucks is what size would you like. The Starbucks sizing system works as follows:
• A short drink is 8 oz.
• A tall drink is 12 oz.
• A grande drink is 16 oz.
• A venti drink is 20 oz.
Once you know what size tea you would like to order, think about which tea you are ordering and how you would like to customise it. There are many ways you can customise tea from Starbucks, such as:
Add Milk
Adding milk to your tea won't cost you anything extra. If you turn your tea into a latte that will cost more and it means your drink will be half tea half milk.
The standard milk used at Starbucks is 2% milk, but you can specify if you would rather have whole milk, non-fat milk, heavy cream, half and half, almond milk, soy milk, oat milk, or coconut milk.
Add Sweetener
At no extra cost, you could add raw brown sugar, cane sugar, Splenda Equal, Sweet N' Low, stevia, agave syrup, or honey.
Add Flavored Syrup
Each pump of flavored syrup costs extra, but you can add as many pumps as you like and mix up the flavors. The flavor options include vanilla, caramel, mocha, white mocha, hazelnut, toffee nut liquid cane, and honey blend.
Add Steamed Drinks
At additional costs, you can add steamed drinks to your tea order such as steamed apple juice or lemonade.
I hope you love this post about the Types of Tea at Starbucks! And if you want to see more of my food adventures, follow me on Instagram or Facebook.
Homemade Starbucks Drinks To Try: