These Healthy Chocolate Raspberry Cupcakes are gluten-free, refined sugar free and will cure any chocolate cravings.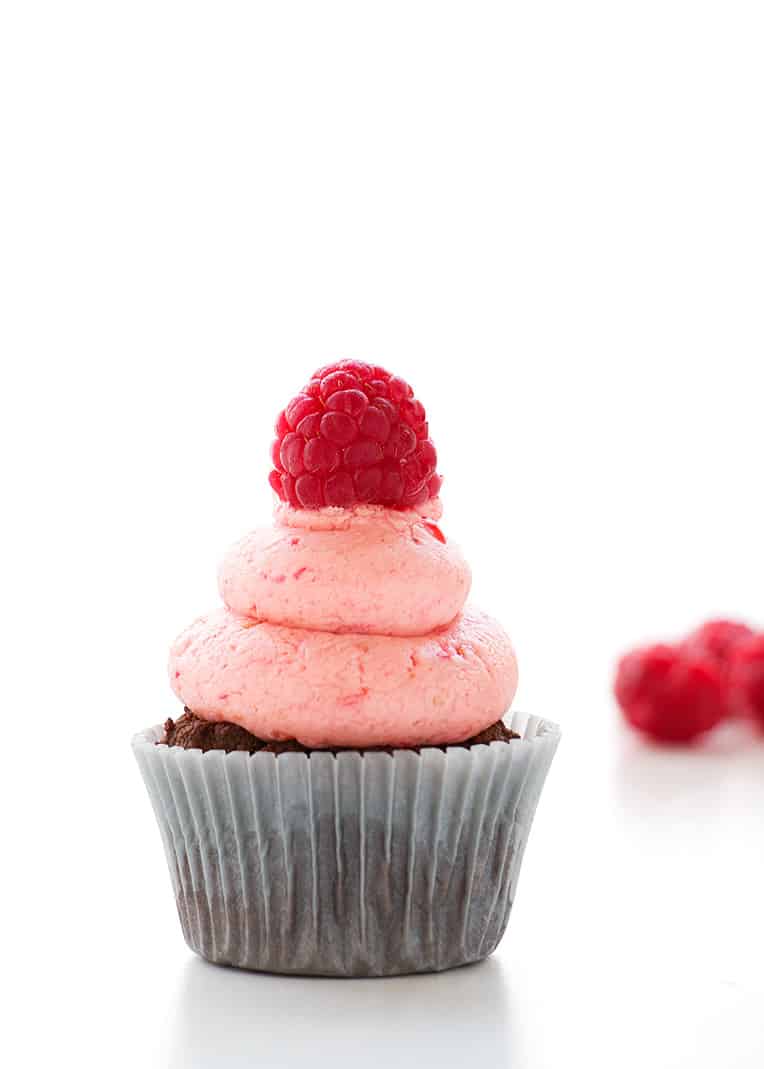 A Healthy Chocolate Cupcake Recipe
Oh my goodness guys! It has been so incredibly cold lately. The days have been dark, rainy, and short.
During the winter months and especially when it is rainy as well as cold I tend to crave everything and anything. Since I have always been an absolute cupcake addict, cupcakes seem to be my go-to for cold-weather cravings.
The only problem with this is that I tend to then pack on a little extra winter cushioning around my hips!  So over the last couple of months, I have come up with a couple of recipes that are delicious and satisfying.
But they are not terribly unhealthy and packed with tons of sugar. Some of my favorite recipes so far have been the Gluten Free Moist Chocolate Cake. And another one (which is also a reader favorite) is the Vanilla Chai Cupcakes. The newest addition is these yummy Healthy Chocolate and Raspberry Cupcakes.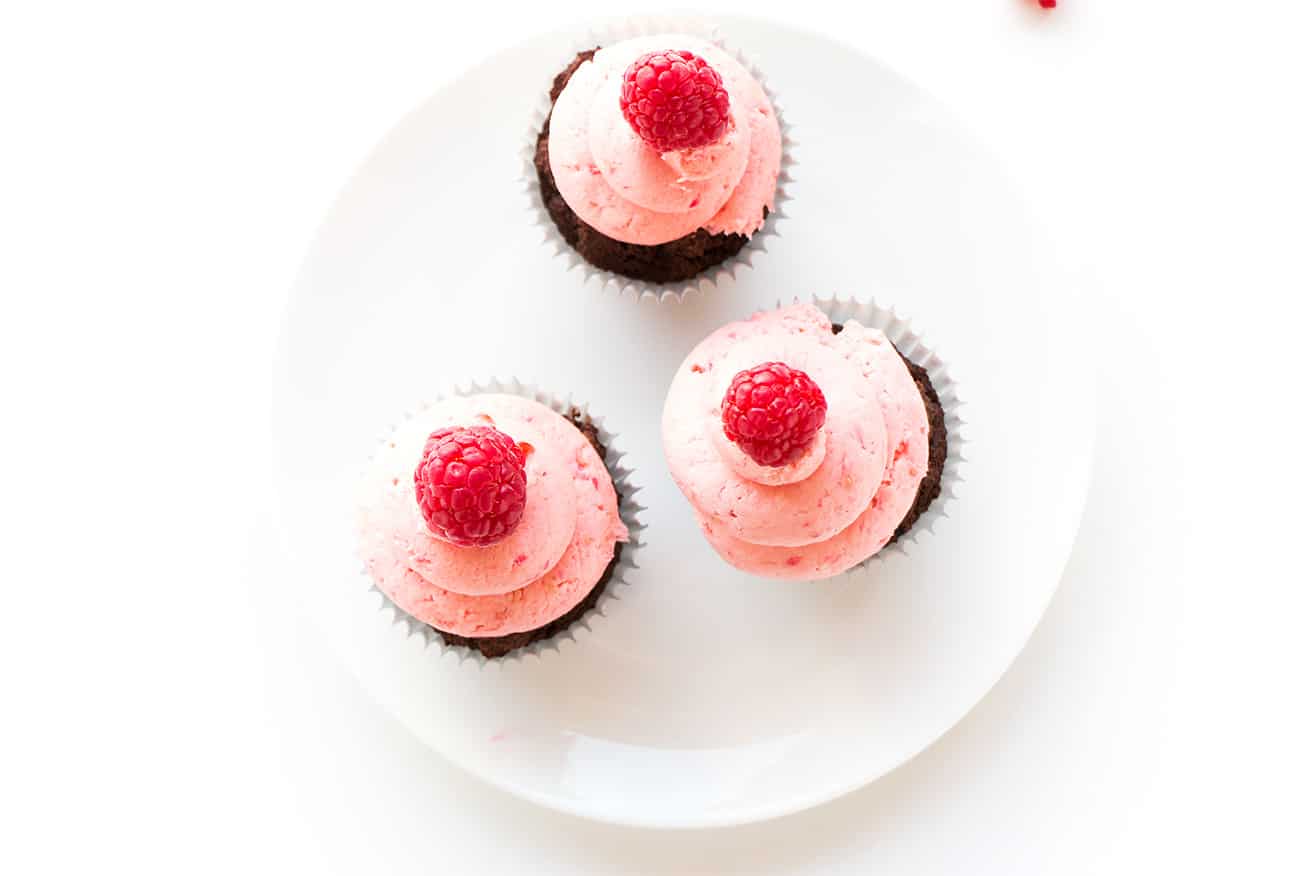 Why you'll love these cupcakes
These Healthy Chocolate and Raspberry Cupcakes are so delicious. The bitter dark chocolate taste with that tangy and sweet Raspberry Buttercream. Oh my goodness! YUM!
These cupcakes are gluten-free, refined sugar-free, and can even be vegan. Simply by using flax eggs and swapping the butter (in the frosting) out for a little margarine or even some coconut oil.
These cupcakes are a serious cravings buster. They satisfy any craving you may have without having all of the bad stuff in them. Definitely something worth having lying around in your house ;).
These guys have kept me going while I have been slaving away at my computer writing articles for Jane in Pastel. OMG guys did I mention Jane In Pastel is live now?
Well if I haven't, I am terribly sorry and you guys should definitely go check it out. I am having so much fun writing and shooting content for this new platform, so please go have a look,  and give me a share or a follow.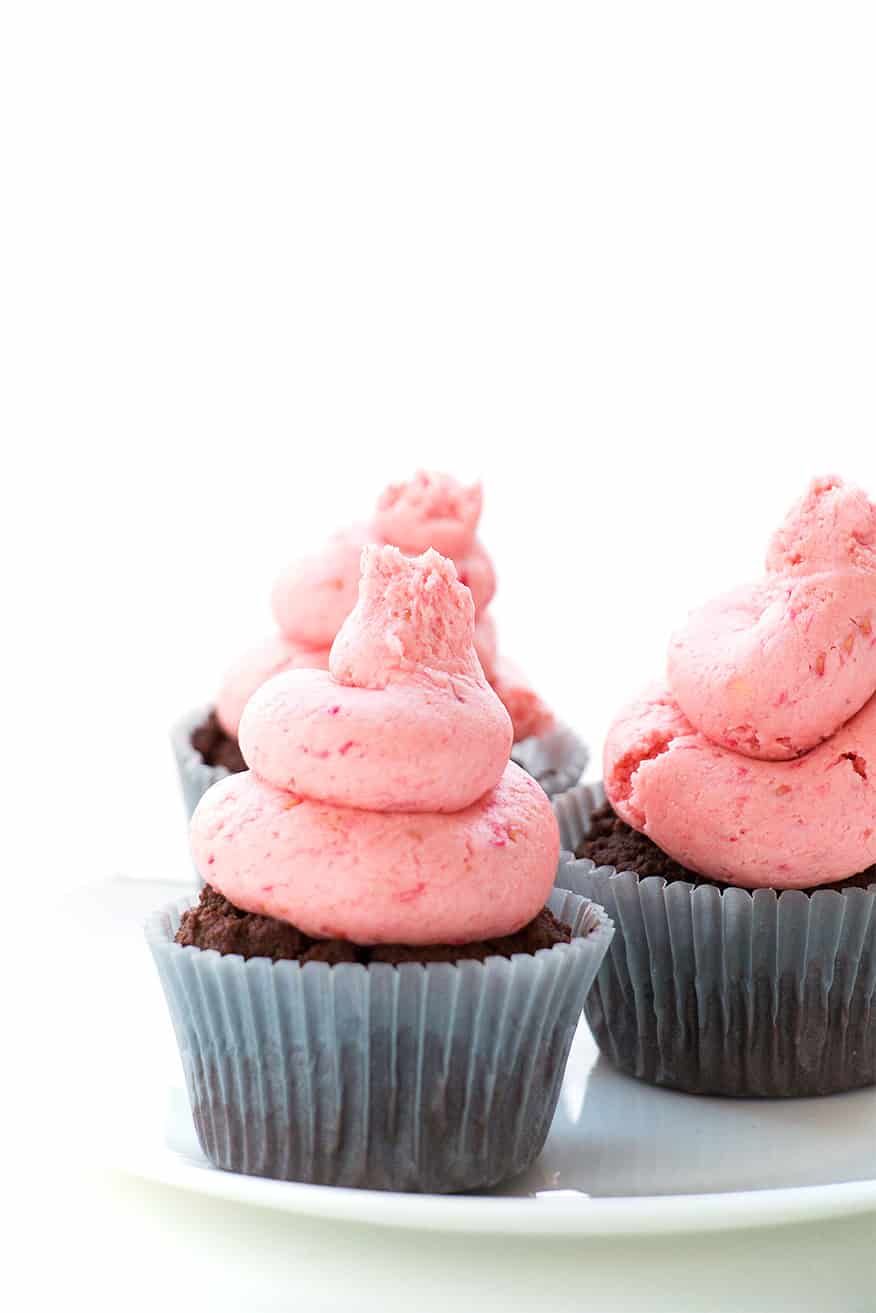 Healthy Chocolate and Raspberry Cupcakes
Ingredients
2

Eggs/Flax Eggs

¾

Cup

Coconut Sugar

2

teaspoon

Baking Powder

1

Cup

Gluten Free/Coconut Flour

½

Cup

Almond Milk

½

Cup

Coconut Oil

melted

¼

Cocoa

sifted

¼

Cup

Tapioca Flour

1

teaspoon

Vanilla

½

Batch Raspberry Frosting
Instructions
Preheat oven to 180ºC/350ºF.

Combine the egg, sugar and vanilla. Mix until light and creamy.

Add in the coconut oil, almond milk and continue to mix.

Meanwhile combine both flours, the cocoa powder as well as the baking powder.

Add the dry ingredients to the mixture and mix well.

Spoon mixture into cupcake liners and bake for 20min.
Tried this recipe?
Let us know how it was in the comments below
Tag us on Instagram!
We love seeing people make our recipes. Mention @baking_ginger