This creamy pink sauce pasta recipe is made in under 20 minutes in one pot. Made with tomato passata, mozzarella cheese and heavy cream and flavored with fresh basil. The easiest weeknight dinner recipe.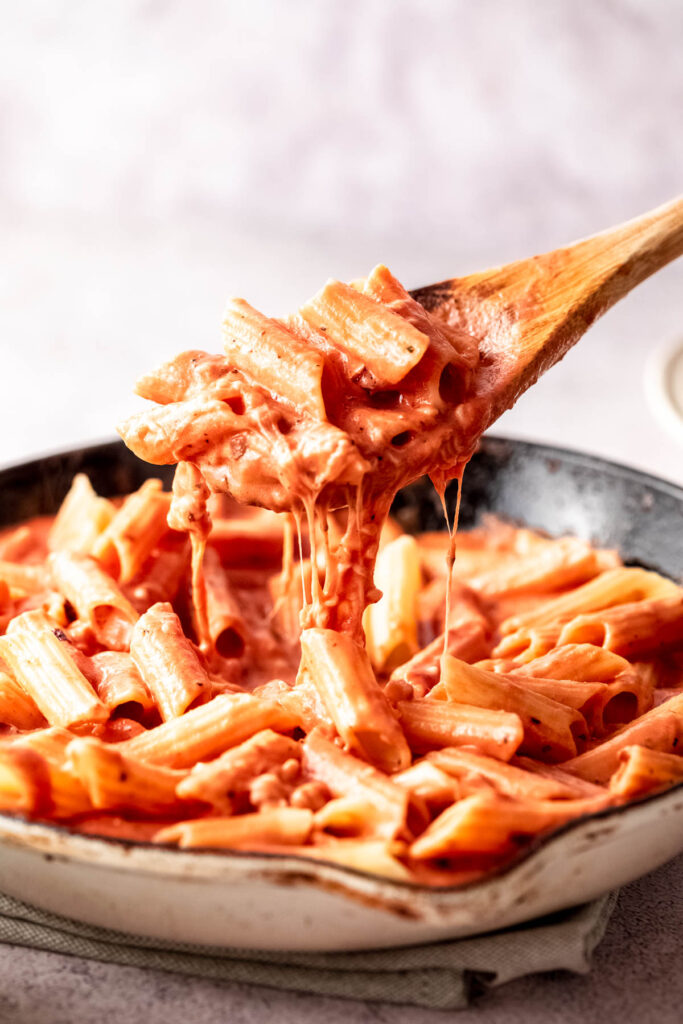 What Is Pink Sauce?
Made with a blend of tomato and cream. Pink sauce is a popular Middle Eastern pasta sauce recipe made with either passata or tomato purée and either heavy cream or cream cheese. It is for fresh and less heavy than white sauce and slightly tangy thanks to the tomatoes.
Ingredients For Pink Sauce
Butter - Frying the onions and garlic in butter gives the base for this creamy tomato sauce pasta recipe.
Red Onions - Substitute for regular brown onions if needed.
Minced Garlic - No pasta sauce is complete without garlic. Add more if you like garlic as much as I do.
Passata - Tomato purée.
Mozzarella Cheese - This makes the pasta extra delicious but can definitely be left out for a lighter, less rich pasta sauce.
Heavy Cream - This is the base of this pink sauce. Coconut cream works just as well.
Basil - Dried and fresh basil can be used to add flavor to this creamy pink sauce.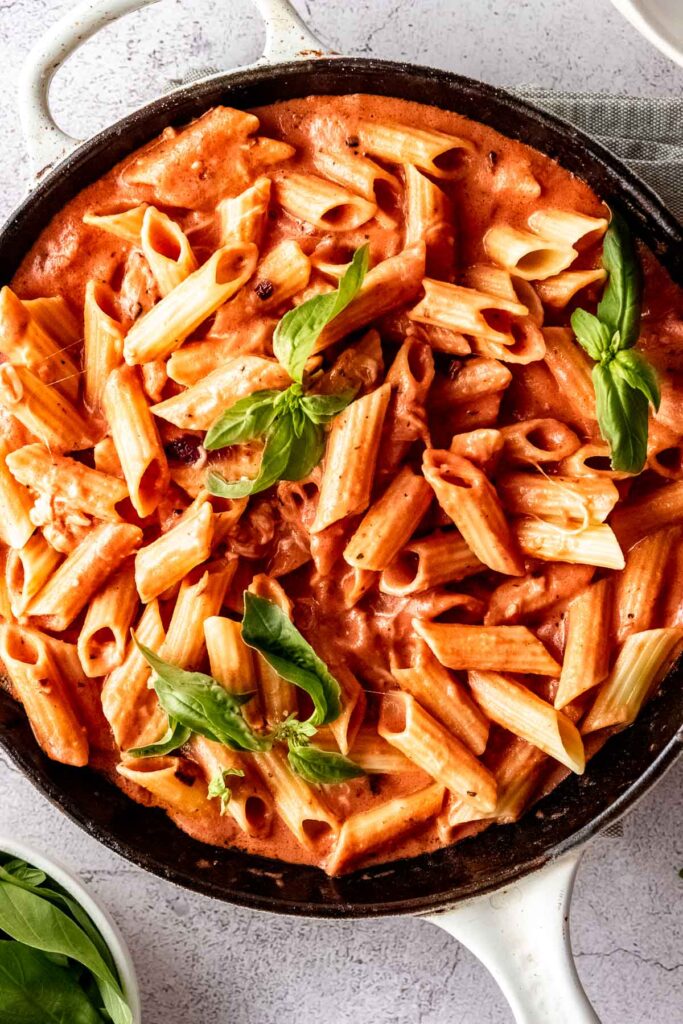 How To Make Rose Pasta
Cook the pasta
Cook the pasta according to the package instructions. You'll want to cook the pasta until it is al dente. Then drain the pasta and keep a little pasta water for the sauce.
Fry the onions
In a skillet over medium heat, add oil and butter and allow the butter to melt and bubble slightly. Add the diced onions and garlic and fry for a few minutes.
Add the tomato and spices
Add the tomato purée and dried basil to the skillet and give it a stir. Allow the mixture to simmer lightly for a few minutes.
Make it creamy
Add in the mozzarella cheese and cream and stir until the cheese has melted.
Add the pasta
Add the cooked and drained pasta to the skillet and add the reserved pasta water if needed.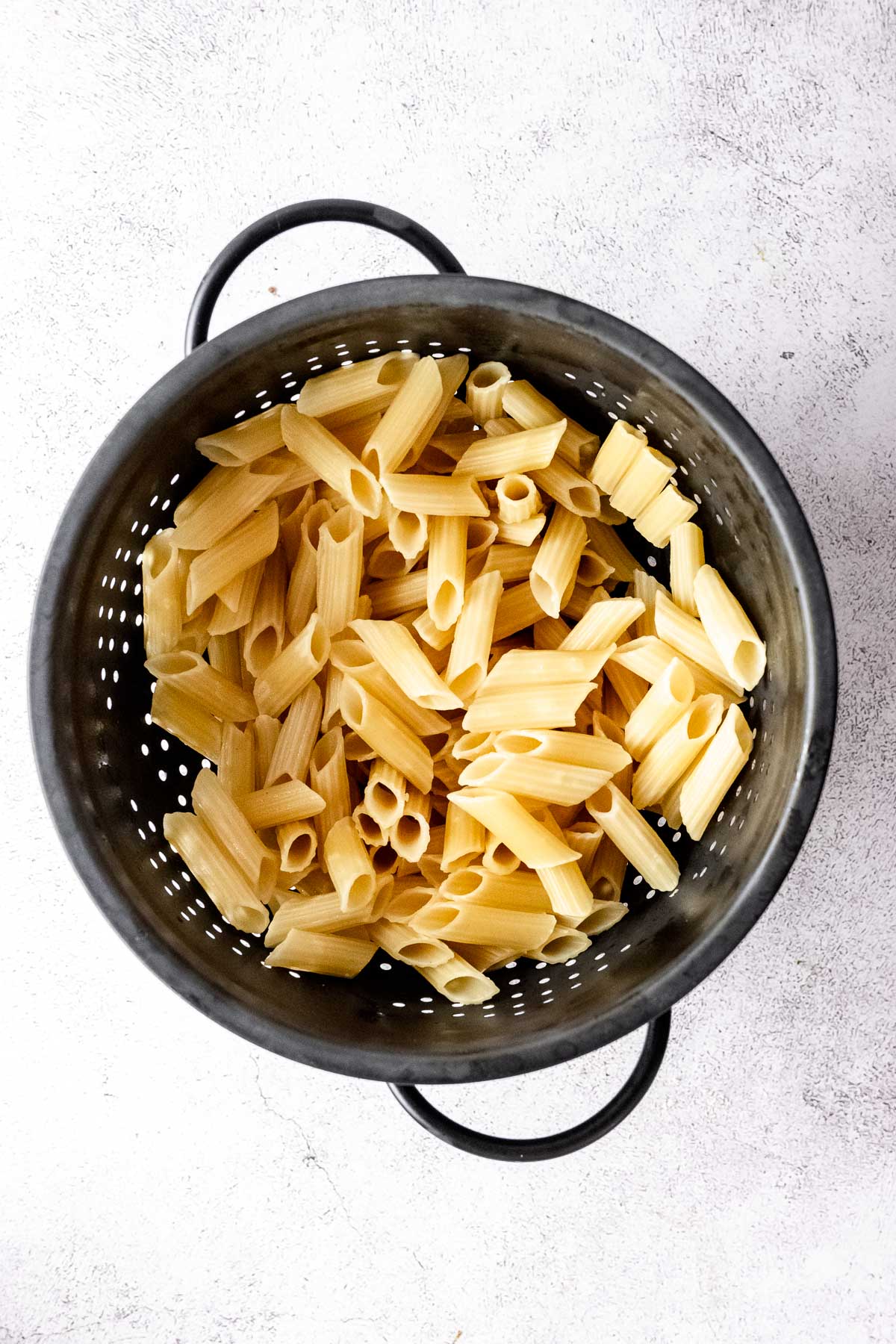 What Pasta To Use
Any pasta can be used for pink sauce pasta. My personal favorite is penne but spaghetti, macaroni, fettuccine and everything in between works just as well.
For a delicious variation, try using butternut filled ravioli.
Add Ins and Variations
Chicken - Add shredded rotisserie chicken or chicken strips to the pink sauce pasta for a delicious protein filled variation.
Herbs - Swop out the basil for thyme or fresh origanum for a slightly different taste.
Feta Cheese - Sprinkle chunks of feta cheese over the top for a little extra saltiness.
Chili - Add fresh or dried chili for a slight kick.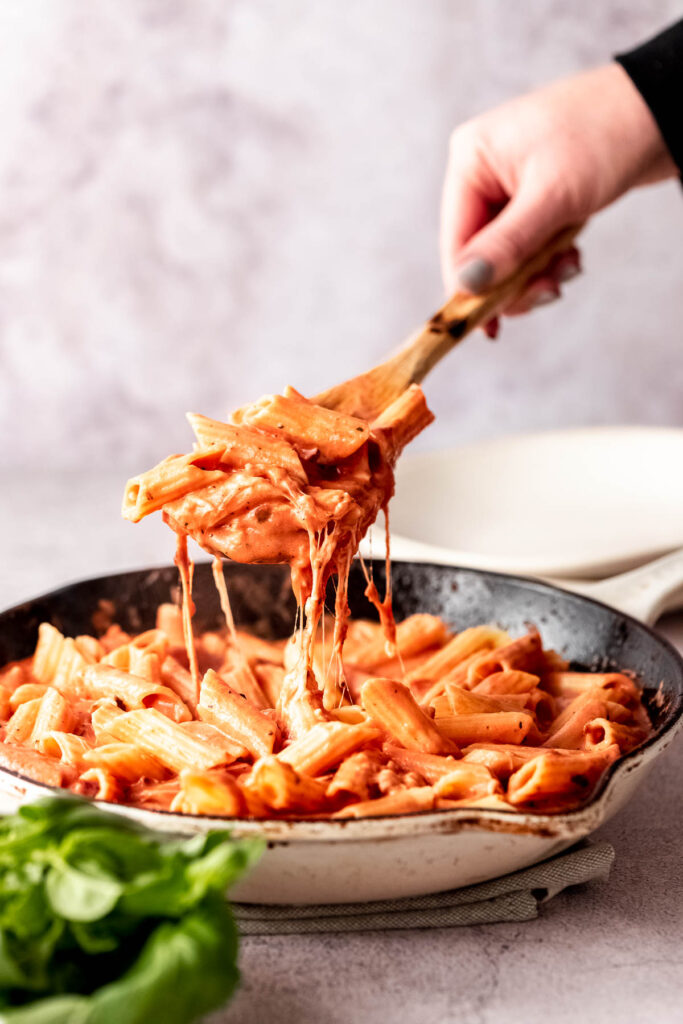 Expert Tips
Don't overcook the pasta - To ensure you have the perfect pasta dish, ensure that the pasta is cooked al dente. This will make sure you aren't left with a mushy mess once everything is combined.
Add more cheese - For an extra cheesy pasta sauce, add extra mozzarella or top with grated parmesan cheese.
Adjust the seasoning - Add salt and pepper to taste and add more or less dried basil depending on your desired taste.
What To Serve With Pink Sauce Pasta
Pink sauce pasta is a go-to for weeknights. Serve it with anything from a delicious and fresh salad. Or a few slices of crusty bread.
I often serve the pink sauce pasta with my panko crumbed chicken breasts or add shrimp to the pasta dish.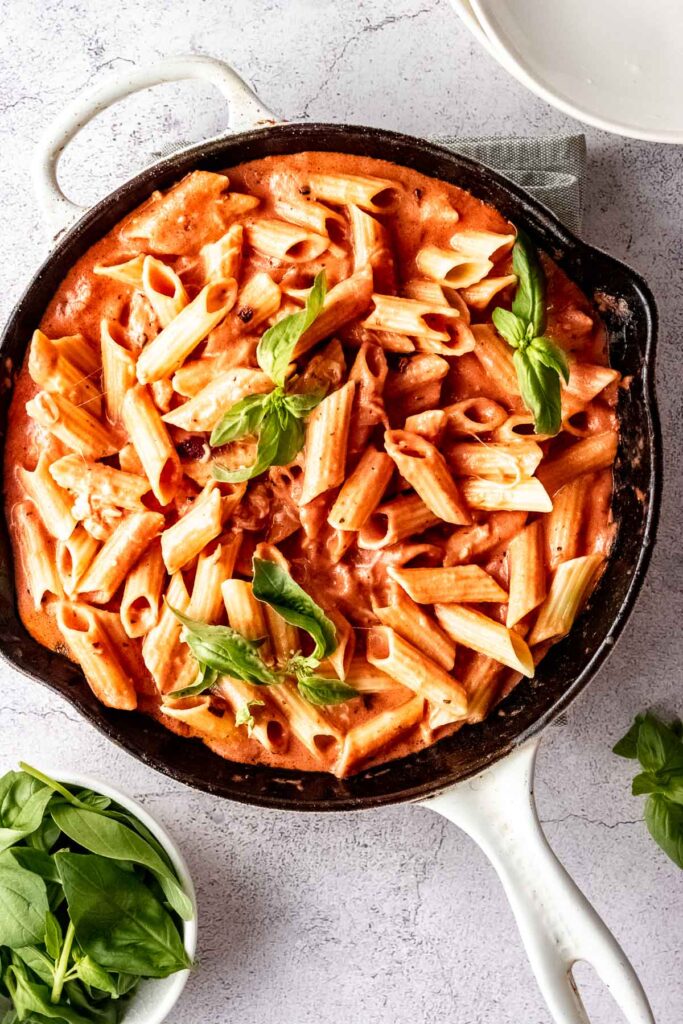 Easy Pink Sauce Pasta
A delicious one-pan pasta dish made with tomato purée and filled with a creamy cheesy sauce.
Ingredients
500g penne pasta
2 Tbsp butter
1 Tbsp oil
1 red onion, diced
4 garlic cloves, minced
2 cups tomato purée
3 tsp dried basil
¾ cup heavy cream
½ cup mozzarella, grated
Fresh basil for topping
Instructions
Cook pasta according to package instructions. Drain and reserve ½ cup of pasta water.
In a skillet over medium heat add the oil and butter and allow to heat up.
Add the diced onions and minced garlic and cook for a few minutes.
Add the tomato purée and dried basil. Allow to simmer for 2-3 minutes.
Add the heavy cream and cheese and stir until the cheese has melted.
Remove the skillet from the heat and stir in the cooked pasta. Adding the reserved pasta water if needed.
Top with fresh basil.