The only thing that beats an oatmeal cookie is an oatmeal cookie sandwich stuffed with Amarula frosting! These are super easy to make, look impressive and are oh so delicious!
Heritage Day is around the corner and for me, that means a little extra time spent with the family and a whole lotta Amarula!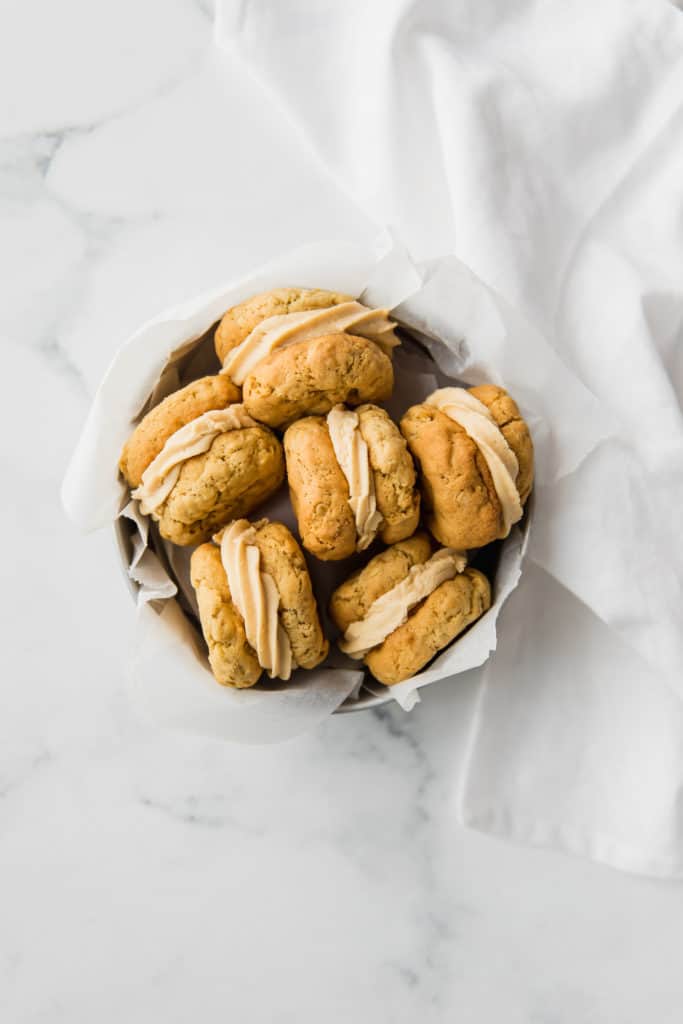 I love these days because the weather is just starting to warm up, everyone is a little more relaxed and I get to spend the day cooking up a storm with my family. There is honestly nothing better than a warm day in the kitchen, cocktail in hand (check out my fave Gin Cocktail) catching up with everyone's lives.
This Heritage Day one of the recipes I'll be baking is a batch of these Amarula Oatmeal Cookie Sandwiches. I'll be honest, I haven't made cookie sandwiches many times, but after making those ganache filled cookie sandwiches I was hooked. This easy cookie sandwich recipe is just as delicious. The combination of the oatmeal texture with the sweet Amarula frosting is simply too die for! You'll be eating the whole batch of these Amarula Oatmeal Cookie Sandwiches in one day, no questions asked.
I'd love to hear what you're doing for Heritage Day this year, so make sure to pop over to my Instagram to share your plans!
Amarula Oatmeal Cookie Sandwiches
Ingredients
½

cup

butter

½

cup

brown sugar

¼

cup

white sugar

2

tsp

vanilla essence

pinch of salt

¾

cup

flour

½

tsp

bicarbonate of soda

1

cup

rolled oats
For The Amarula Frosting
½

tub

cream cheese

2

tbsp

butter

room temperature

2

cups

icing sugar

sifted

2

tbsp

Amarula

You can add a little extra if desired
Instructions
Preheat the oven to 180ºC and line a baking tray with baking paper.

In a mixing bowl, cream together the butter and sugar until light and fluffy.

Whisk in the egg and vanilla essence.

Fold in the flour, oats, and bicarbonate of soda.

Roll 2 cm balls of the dough and place on a baking tray.

Gently flatten each cookie dough ball with the back of a spoon.

Bake for 12 - 15 minutes.

While the cookies bake, prepare the frosting by first whipping together the cream cheese and butter.

Add the Amarula in a little at a time until a firm, creamy consistency forms.

Allow the cookies to cool before using the frosting to sandwich the cookies together.