Chilly mornings call for easy, tasty breakfasts. In the list below I have compiled some of my fave simple, gluten-free breakfasts for you to try this winter. They will all add a little extra coziness and comfort to your day!
This delish breakfast quiche is gluten-free, healthy, and has an amazing sweet potato crust. It is also perfect for meal prep as it stays moist and creamy. It can easily be prepared the night before and then baked in the morning.
This fluffy, creamy Fig and Honey French Toast is exactly what your winter weekend needs. Make it with your favourite gluten-free bread and you won't be disappointed.It is quick, delicious, and a lil luxurious – the perfect breakfast treat!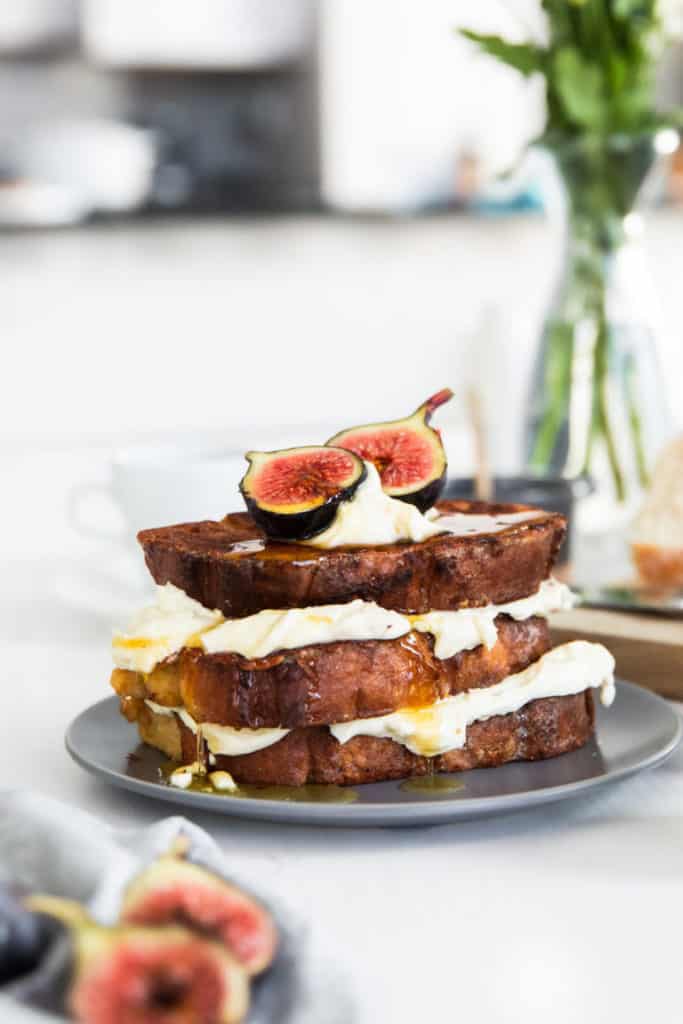 Who wouldn't want cookies for breakfast?! These healthy Pumpkin Breakfast Cookies are a delicious, make-ahead breakfast option full of warming flavours! They are made with wholegrain oats, cranberries, pumpkin seeds, and honey.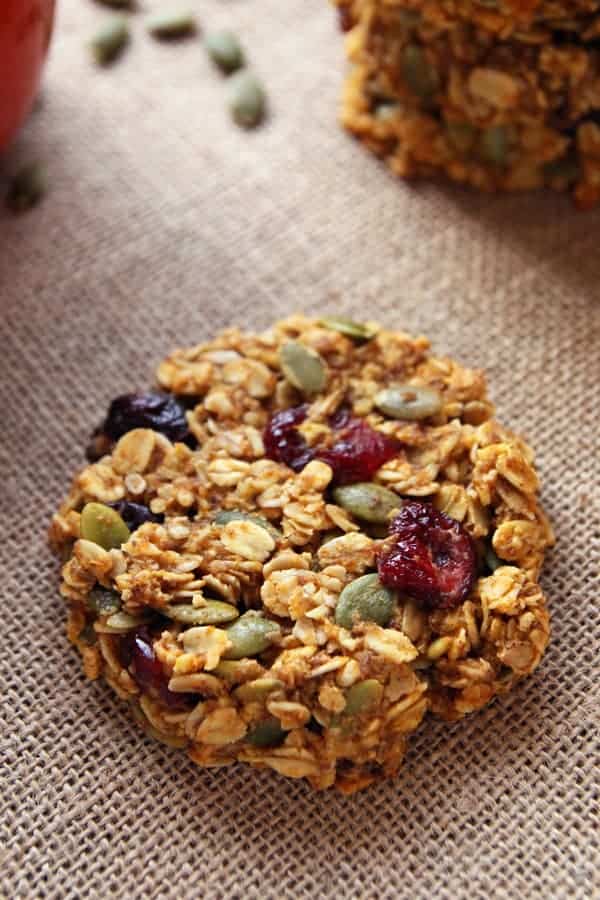 Is there anything better than the smell of freshly baked cinnamon rolls? These gluten-free ones are super fluffy and spicy. Perfect for a winter's morning! They are made with yeast but still super simple to throw together on a winter's morning.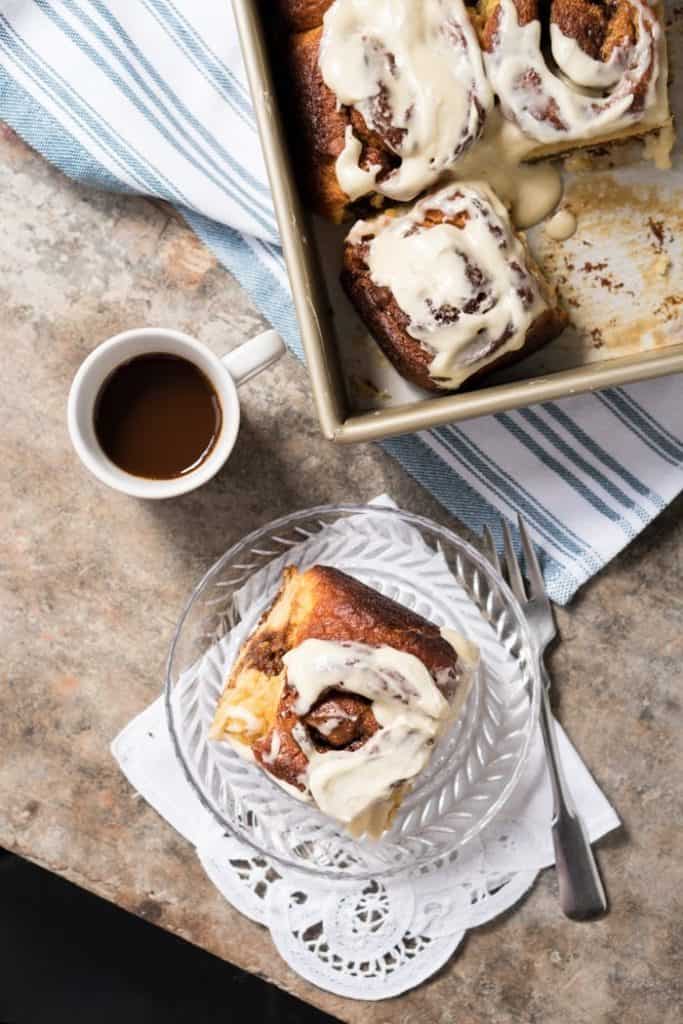 These crispy and moist pumpkin waffles are perfect to make on a slow, cozy morning. They are made with oat flour and pumpkin puree, and are packed full of pumpkin spice flavour. When they are topped with the vanilla pecan maple syrup they are out-of-this-world good!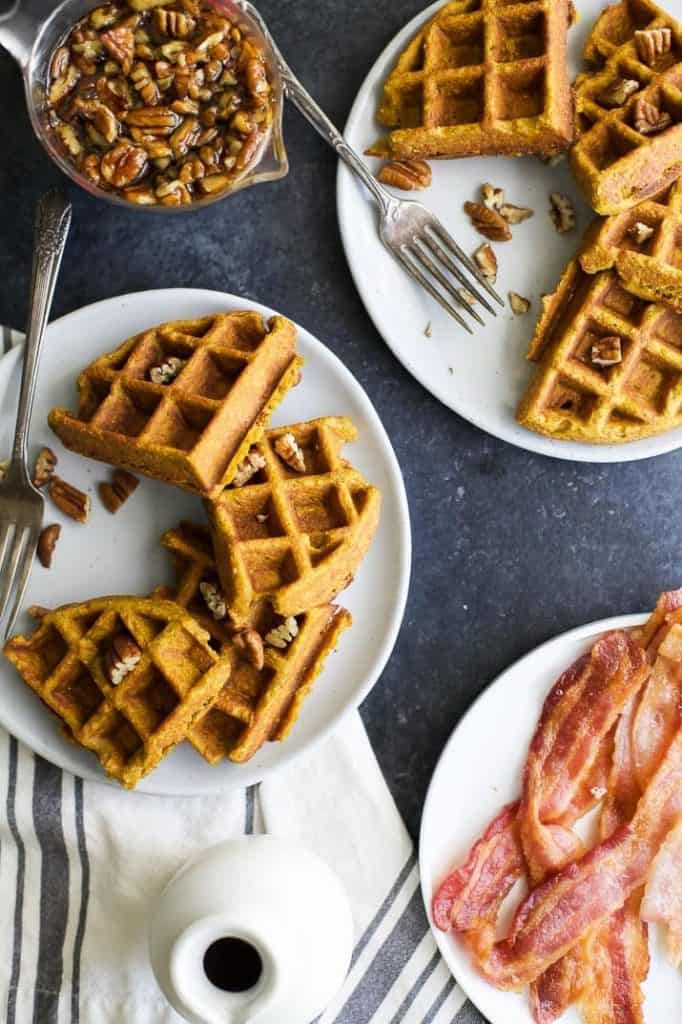 This gluten-free quinoa porridge is the dreamiest breakfast! It is light and fluffy, and packed full of flavour and protein. It is basically dessert in breakfast form - and I so love it!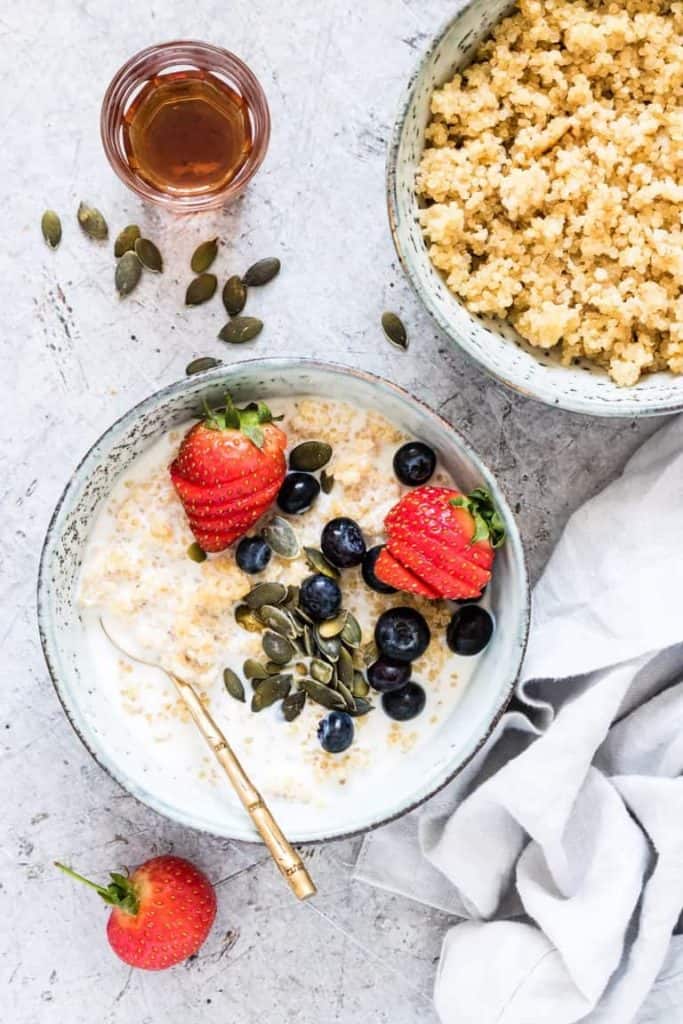 These Egg & Potato Breakfast Muffins are the greatest grab-n-go kinda breakfast. They are super simple and easy to mix up in the morning and are always loved by everyone who gives them a try!
This Healthy Beet Berry Smoothie Bowl is the ultimate breakfast recipe. It is quick, vegan, gluten-free, and super delicious. It is packed full of nutrients and the beets give it the prettiest, bright colour - the perfect way to start a day!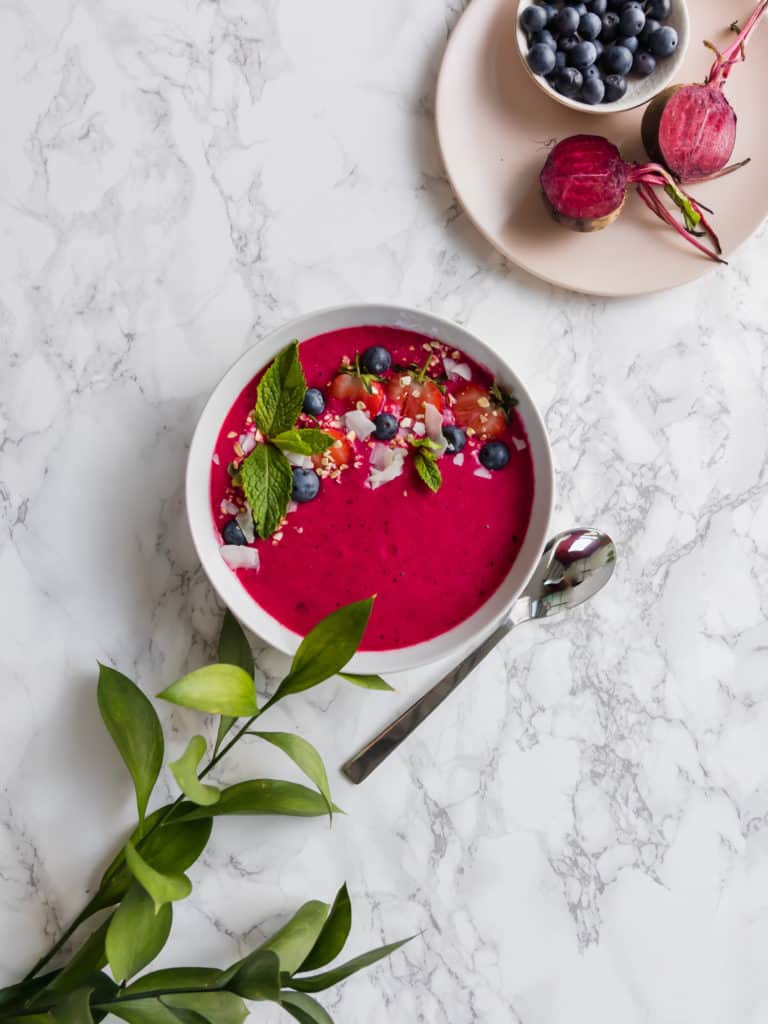 If, like me, you are trying to eat more veggies then this a great breakfast for you! It is so tasty and nutritious! It can be enjoyed on its own or add some eggs or toast or bacon or sausages or whatever you fancy. There are so many ways to adapt and enjoy this delish breakfast!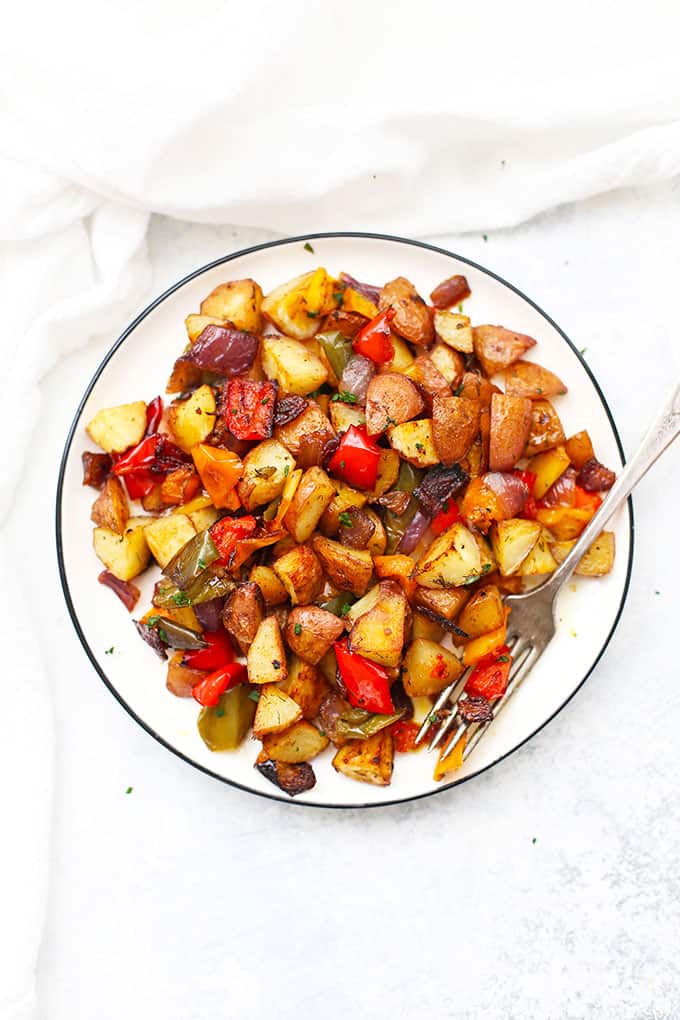 Last on this tasty list of gluten-free breakfasts for winter is this creamy, sweet, Banana Coconut Cream Pie Overnight Oats. It is sooo tasty! This simple breakfast can be made in about 5 minutes and you can take it as an on-the-go breakfast the next day. Winning!